Bunny Treat Bags for Easter and More
Lazies, Look at these adorable Bunny Treat bags, just in time for Easter crafting. I made these cute, quick and easy bags last year for all the little ones in my life. I used a Moda Fabrics charm pack and some ribbon for the ties. Fill with favorite treats and you are ready to go!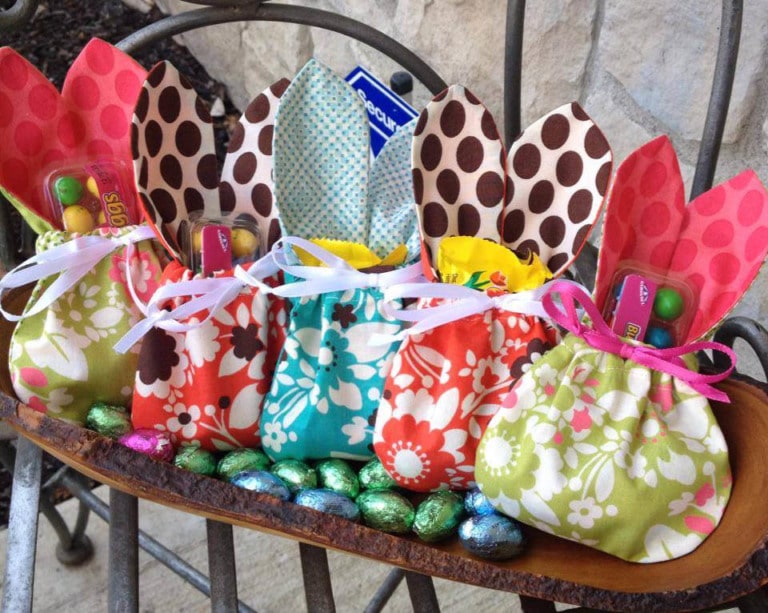 Tutorial
I followed the Bunny Treat bag tutorial from SewCanShe.com blog here. I whipped up a half-dozen in a short afternoon. I filled them with loose candy and a few small things. The bag portion is about the size of your palm. The bags will stand at attention when filled.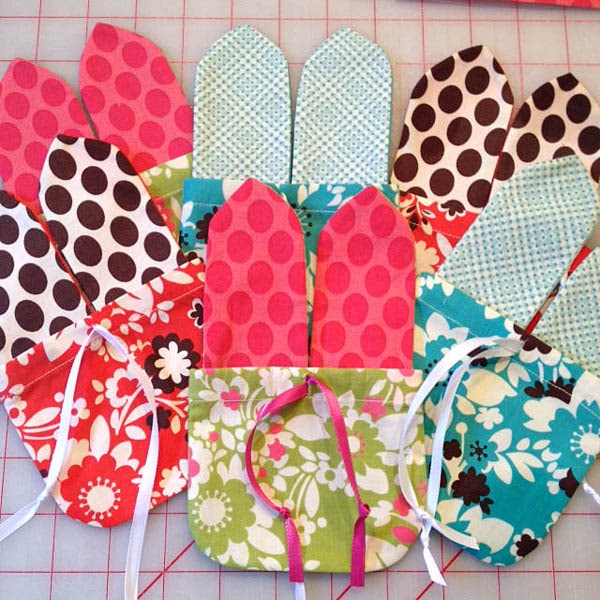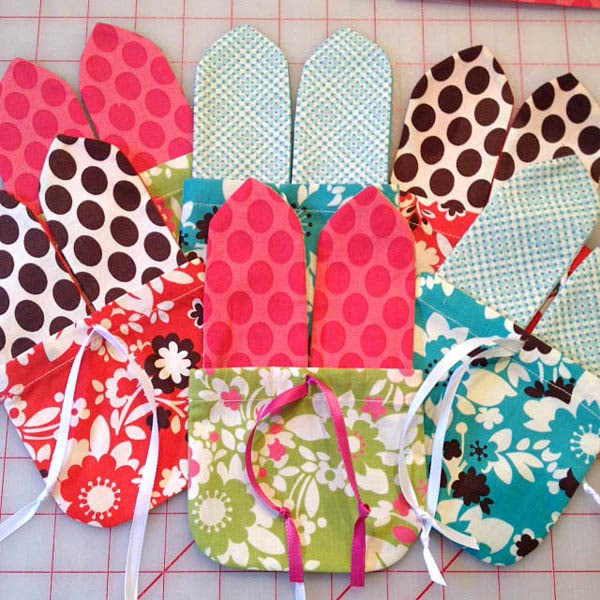 This is a quick and easy project with lots of opportunities to personalize and embellish. Use plain fabric and add a nose and whiskers to the front. Add a pompom to the back for a cotton tail. Use theme fabric to make bags for other occasions, too.
Supplies
Each bag uses four 5″ fabric square, one piece of ribbon approximately 16″ long.
I Cheated
I did, I confess. The project calls for making a button hole opening for the drawstring ribbon. Instead, I fused a 1/2″ x 1″ piece of my Sew Lazy Face It Soft interfacing behind where the button hole would go. Then I used my seam ripper and cut an opening 3/8″ where the button hole opening should be. I trust that the interfacing will hold up well enough for the bag's purpose.
Tool Recommendation
I used my Point 2 Point Turner (video demo) from my Clover Press Perfect line for all the point turning and for pushing the seams out after turning the bags. A point turner will make the job go faster and have great results.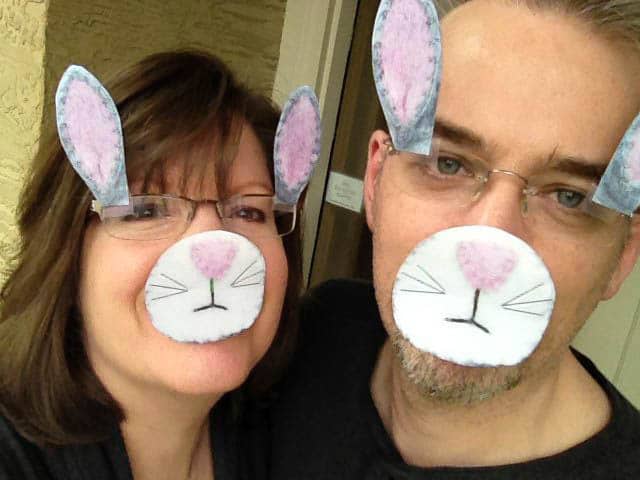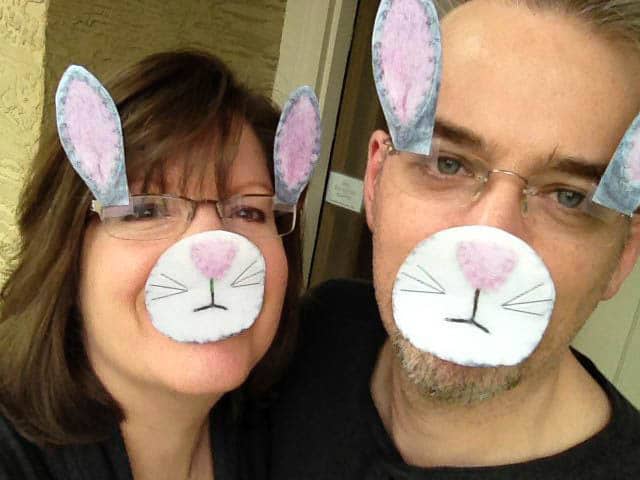 Me and my bunny Michael
Tutorial
Hop over to SewCanShe.com for the tutorial and whip up a few of these delightful treat bags.
Post a comment, tell me what you think. Share this post with your friends on Facebook and 'Like' this post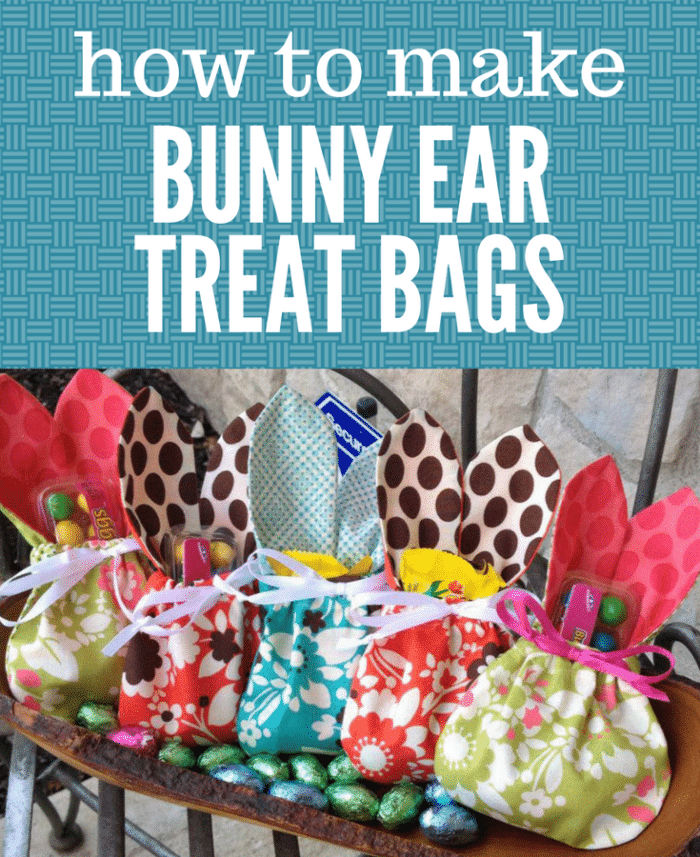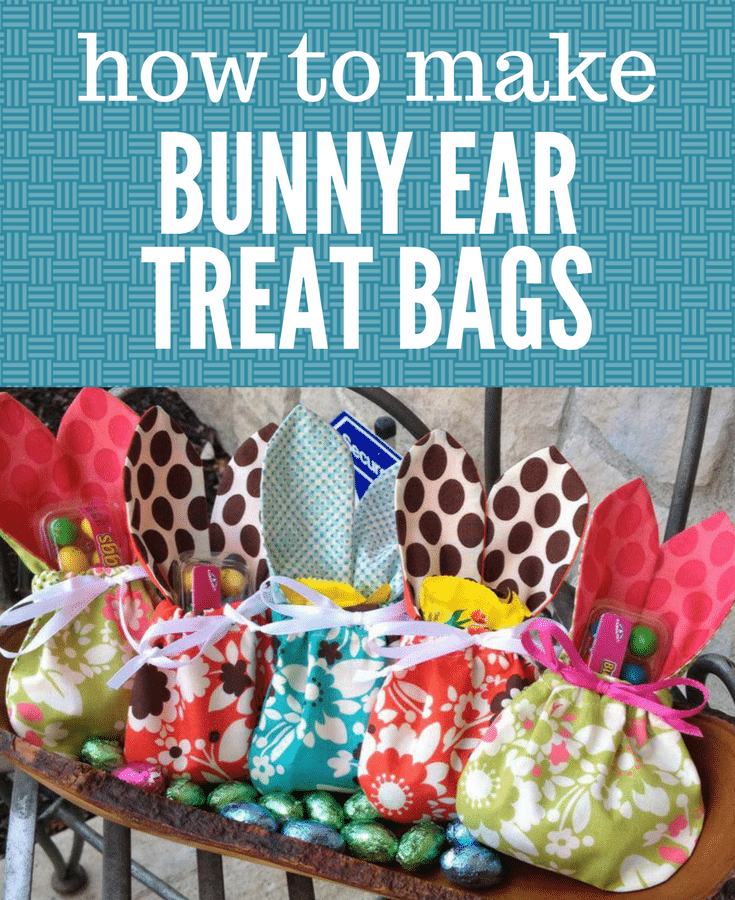 From a couple of bunnies to you, hoppy sewing!
Enjoy!
Joan