Bunny Ear Treat Bags for Easter and More
Lazies, These adorable Bunny Treat bags are quick and easy to make and perfect for Easter crafting. Use the free Bunny Treat Bag tutorial to make these for all the little bunnies in your life. You probably have all of the supplies needed, so read on for my tips and details. Make a bunch then fill with favorite treats and you are ready to go!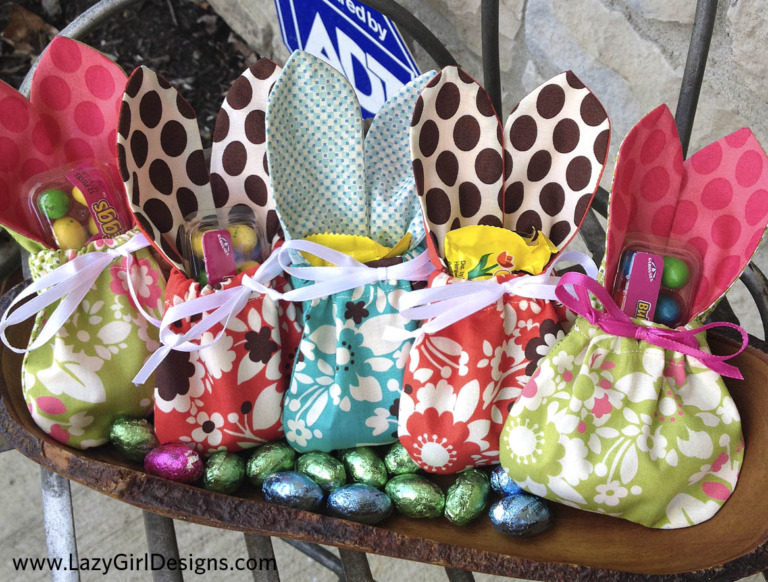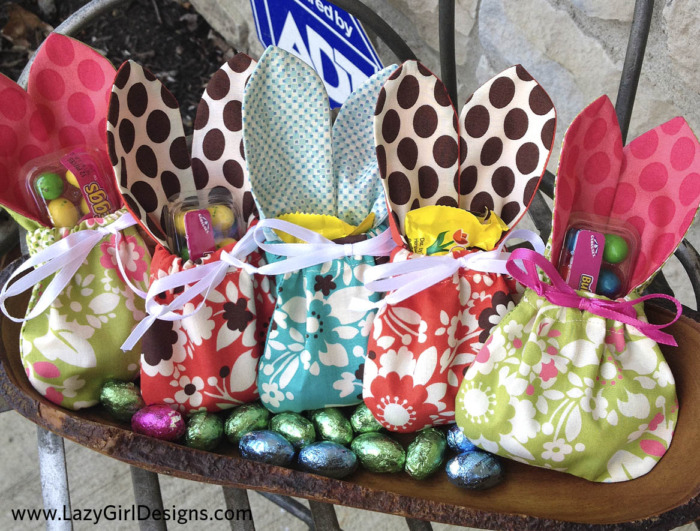 Bunny Treat Bags Free Tutorial
I followed the Bunny Treat bag tutorial from SewCanShe.com blog here and whipped up a half-dozen in a short afternoon. I did use a trick to eliminate the buttonhole and talk about that below. The bag portion is about the size of your palm. The bags will stand at attention when filled with loose/packaged candy and a few small things.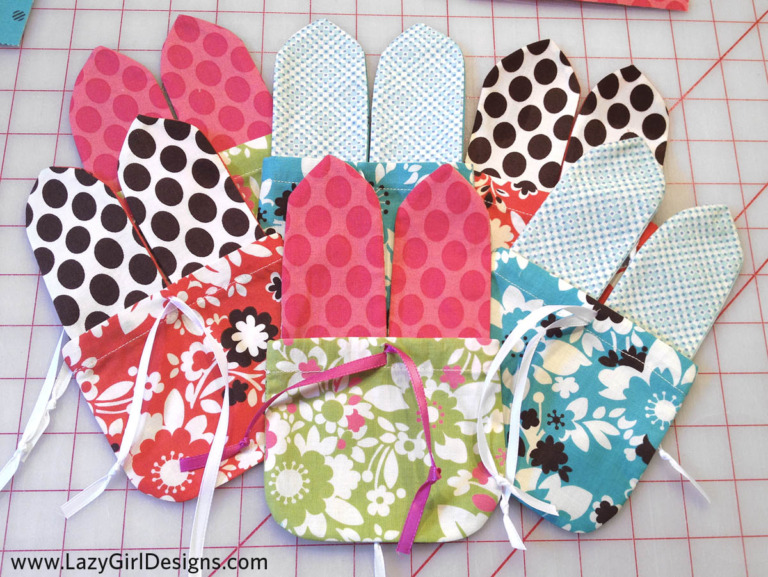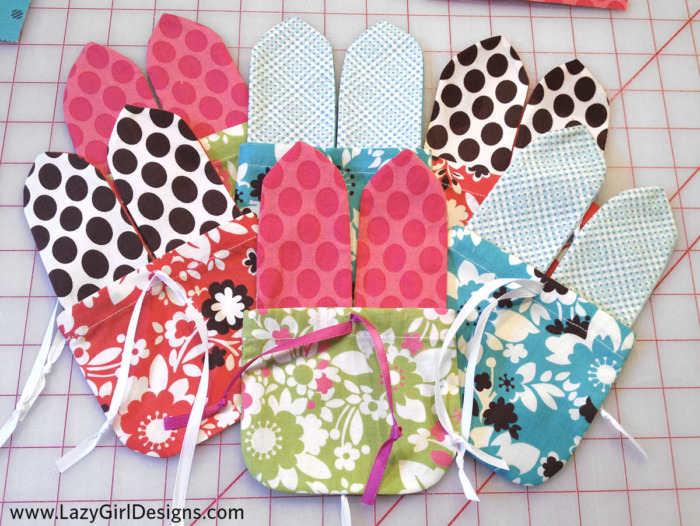 For more Easter project ideas see my Pinterest board Spring Holiday Crafts.
Supplies To Make One Bunny Treat Bag
Each bag uses four 5″ fabric squares and one piece of ribbon approximately 16″ long.
This post contains Amazon affiliate links. I make a commission when you order items through those links.
Skip The Button Hole With This Trick
I confess – I cheated. The project calls for making a buttonhole opening for the drawstring ribbon. Instead, fuse a 1/2″ x 1″ piece of my Sew Lazy Face It Soft interfacing behind where the buttonhole would go. Use a seam ripper to cut an opening 3/8″ where the buttonhole opening should be. The interfacing will hold up well enough for the Bunny Treat Bag's purpose.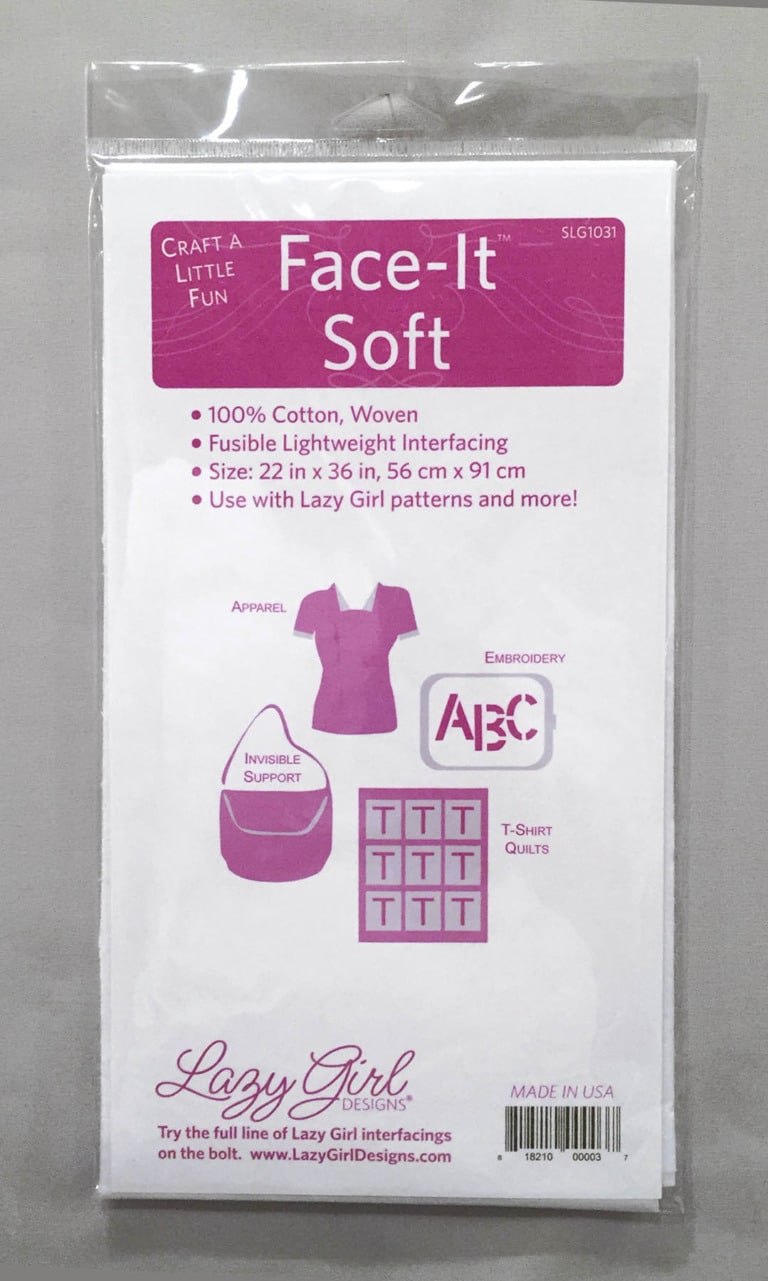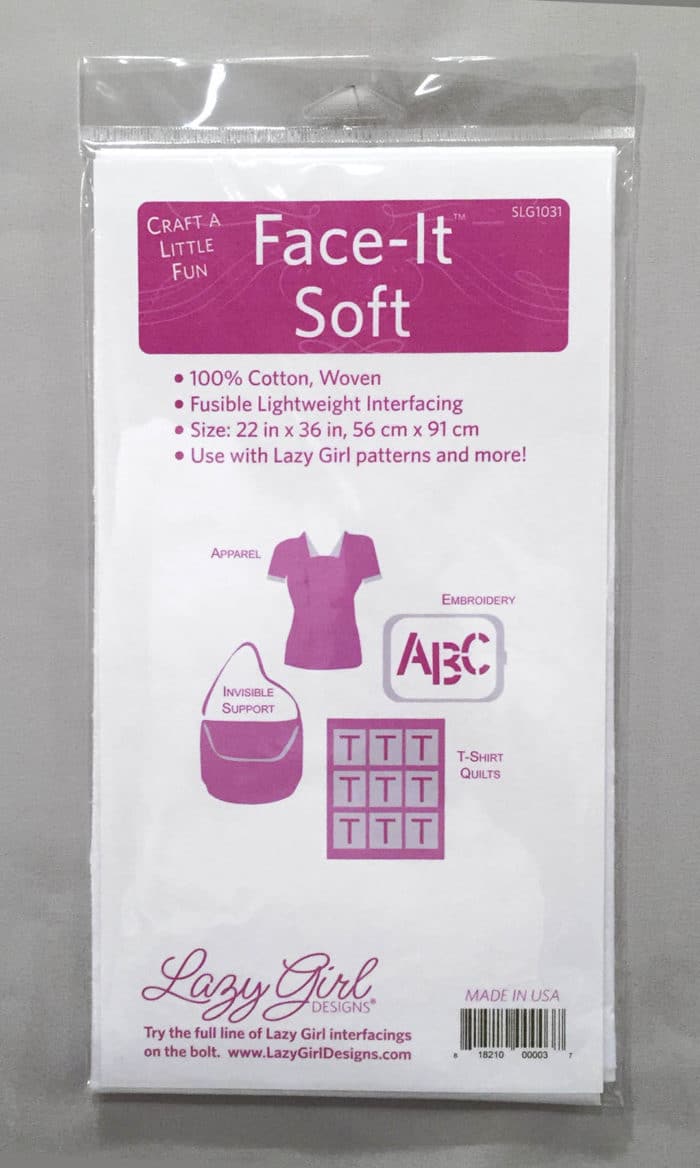 Tool Recommendation For Bag Construction
I used my Point 2 Point Turner from my Clover Press Perfect line for all the point turning and for pushing the seams out after turning the bags. A point turner will make the job go faster and have great results.



Additional Ideas for Bunny Treat Bags
This is a quick and easy project with lots of opportunities to personalize and embellish.
Use plain fabric and add a nose and whiskers to the front.
Add a pompom to the back for a cottontail.
Use theme fabric to make bags for other occasions.
More Easter Projects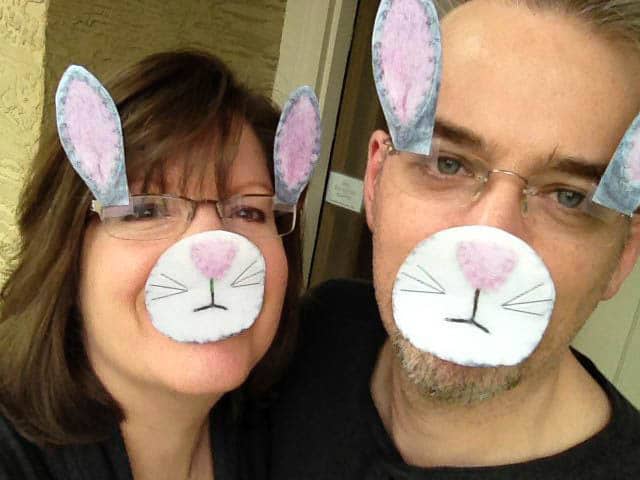 Me and my bunny Michael. Draw or print images of bunny ears and noses,
then tape to glasses and nose for an easy Easter costume.
Free Tutorial for Bunny Treat Bags
Hop over to SewCanShe.com for the tutorial and whip up a few of these delightful Bunny Treat Bags.
Show Me Your Bunny Bags!
Share pics of your sewing creations in my Facebook Lazy Girl Group
That's Pinterest-ing!
Follow me on Pinterest and pin this post to your Pinterest boards.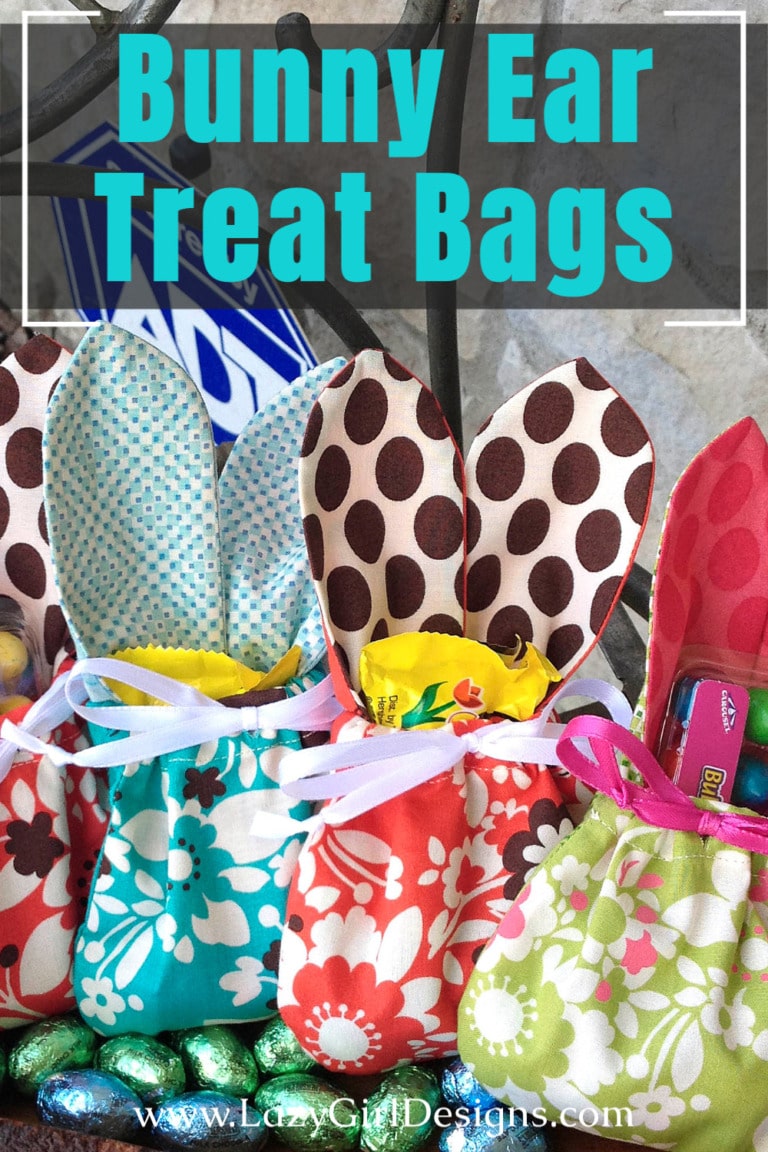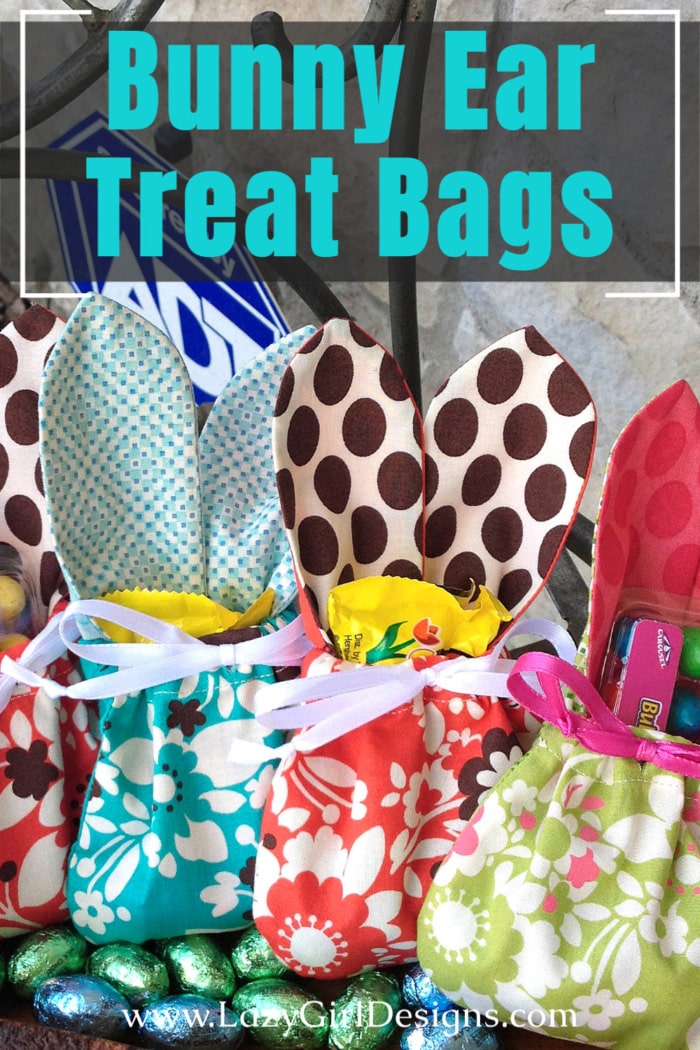 From a couple of bunnies to you, hoppy sewing!
Enjoy!
Joan
Sew With Joan Online Classes | Joan's Sewing Group | Pinterest
Like and share this post with your stitchy friends.