Decorative Stitch DIY Easter Eggs
Lazies, I love sewing and I love decorating Easter Eggs, but you can't stitch on an egg, or can you? Join me at WeAllSew (link below) for my FREE Tutorial, where I'll show you how to make these easy DIY Easter Eggs that showcase decorative stitches. These stitched-up little beauties are perfect for gifting, a special egg hunt, a table decoration, or add to a basket for the special some-bunny in your life.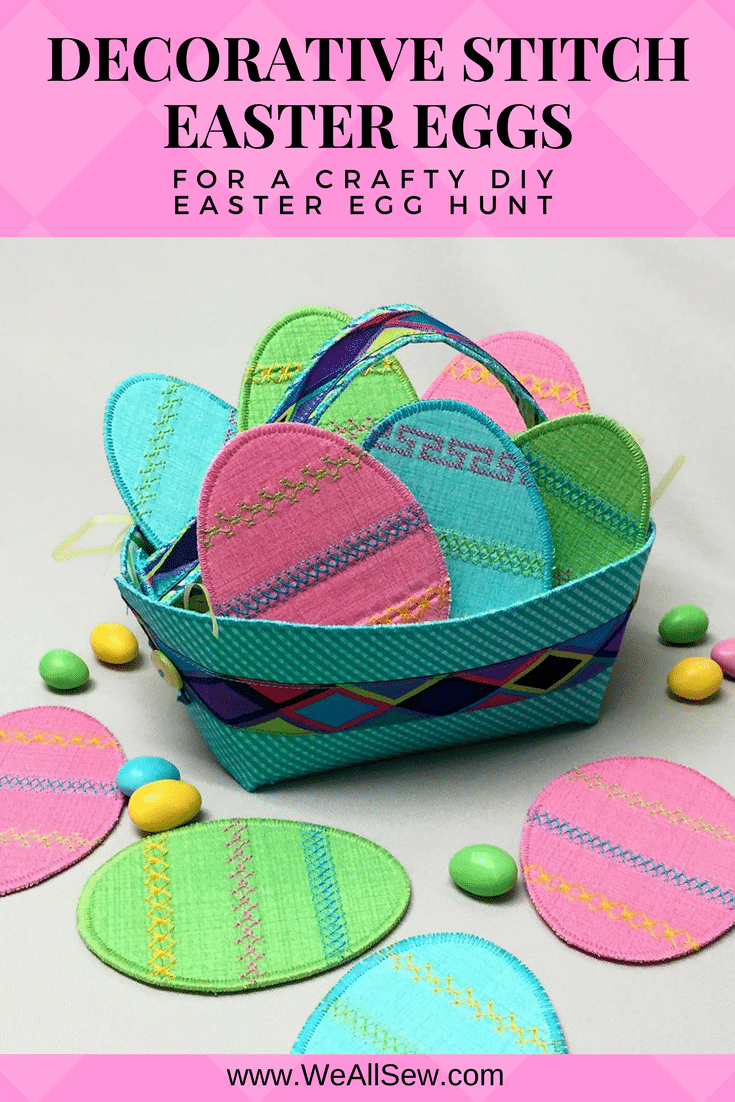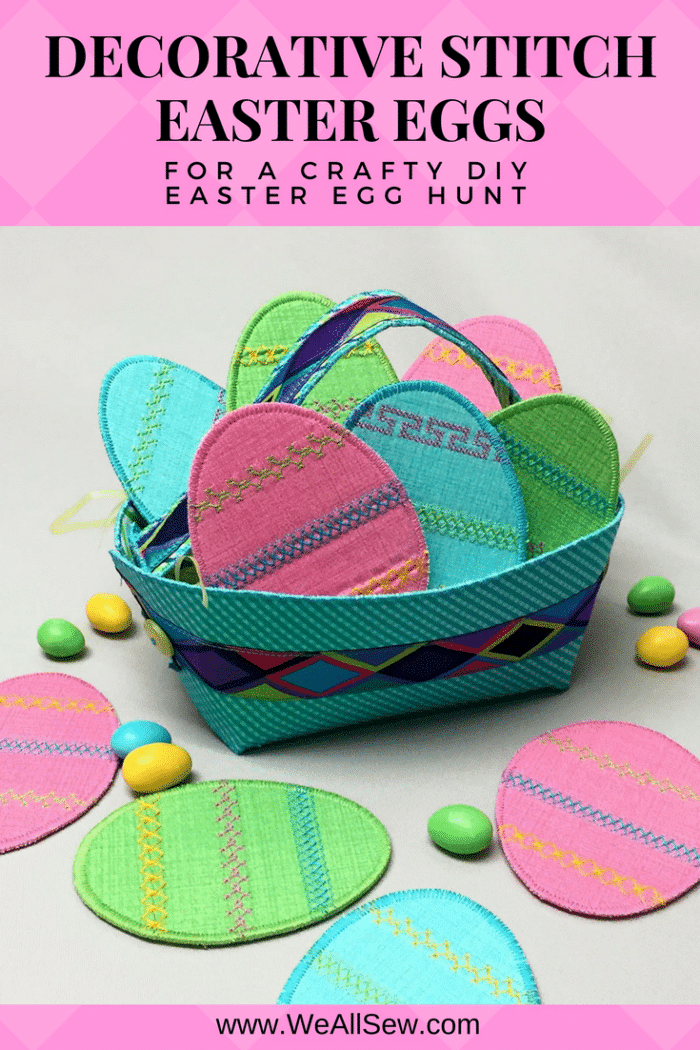 Supplies
You'll need some simple interfacing supplies to make your eggs, available on my website here.
– Stiff Stuff Squares, SLG107SQ
– Fusi-Bond Lite adhesive web, SLG1011
– Face-It Soft fusible woven interfacing, SLG1031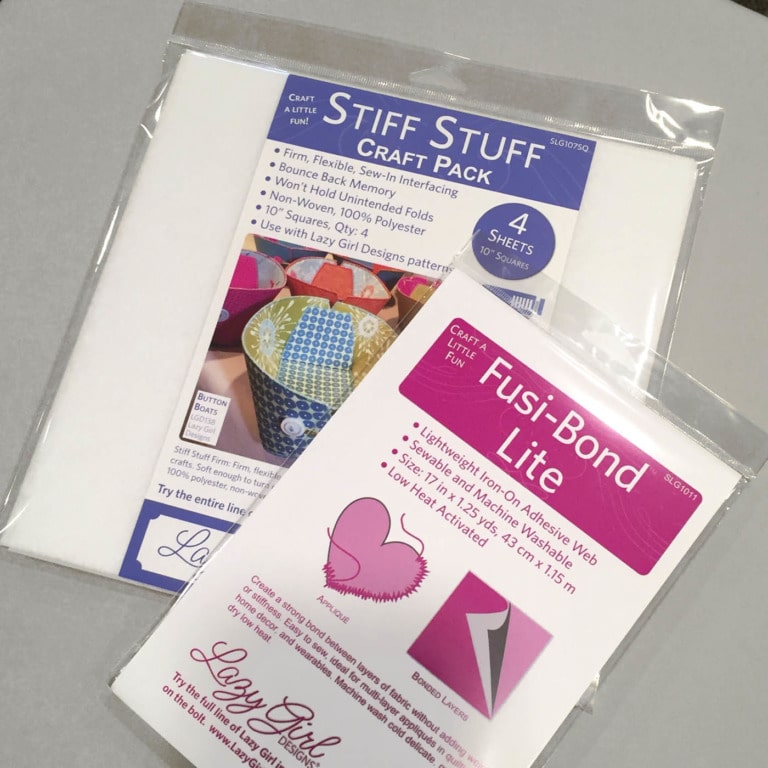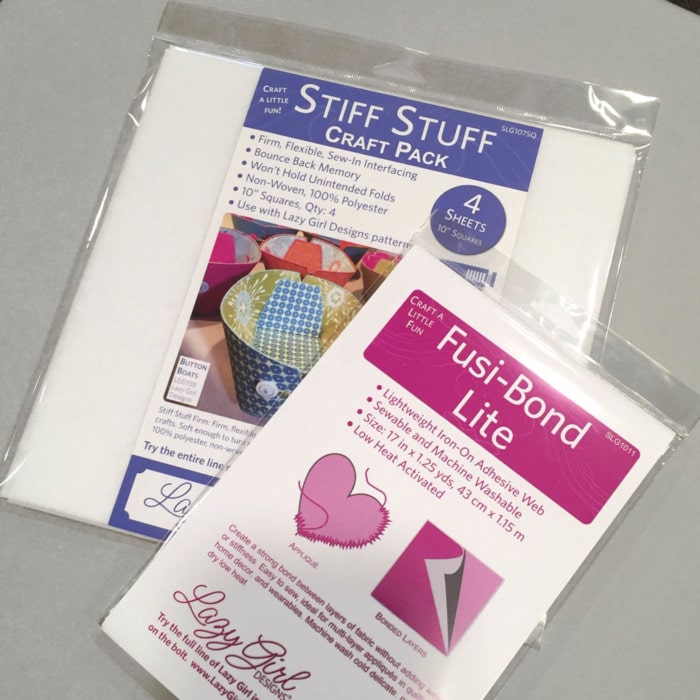 And you'll need some fabrics and beautiful threads, which you probably already have hiding in your fabric stash, waiting for your love and attention.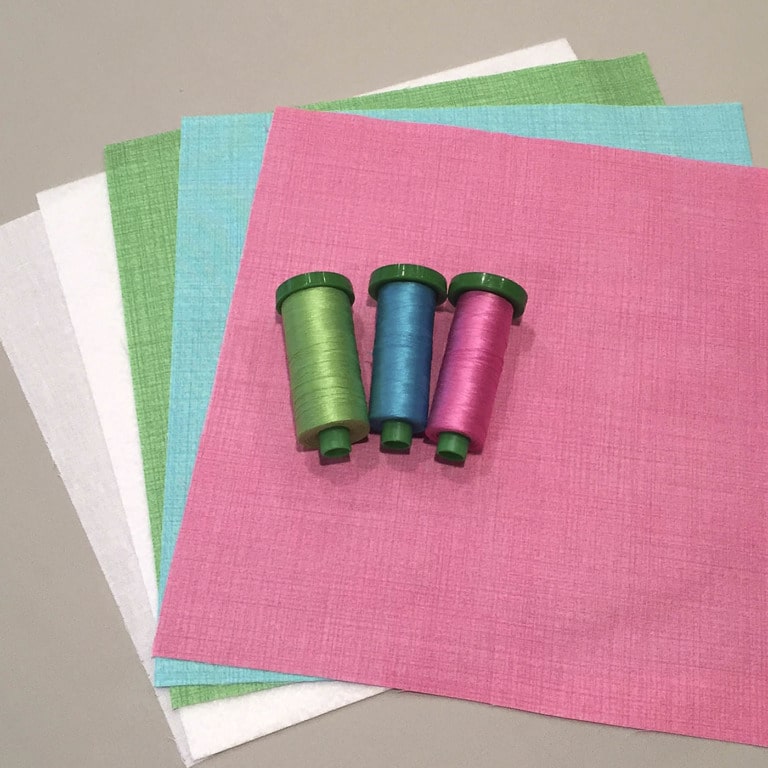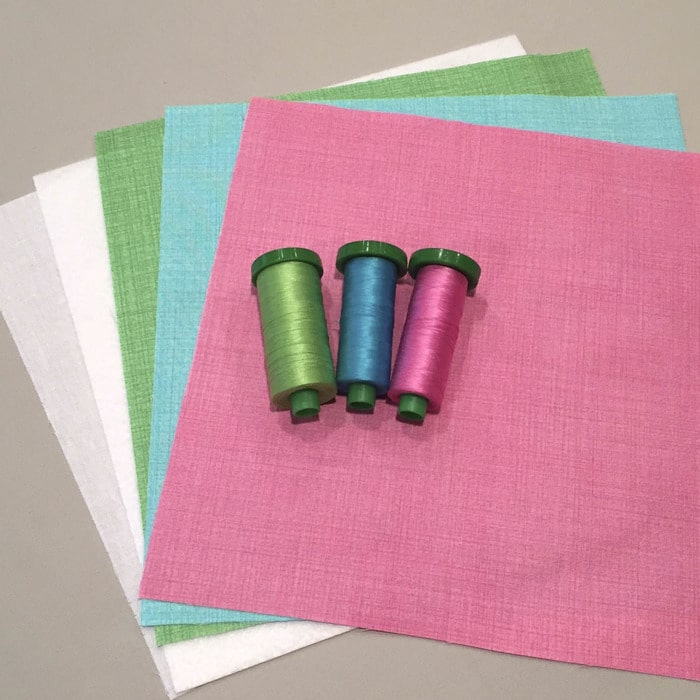 BERNINA Sewing Machine
I am proud to be a BERNINA Ambassador and I can't wait for you to join me as I walk through this free tutorial, link below. Meet my partner in stitching, the BERNINA 740. I chose this machine for a number of reasons. It has a 9mm stitch width, a speed control, a ton of built-in stitches, and a wide variety of basic but specialty presser feet. I talk about all of these features on my B 740 in my post at WeAllSew.com for make these DIY Easter eggs.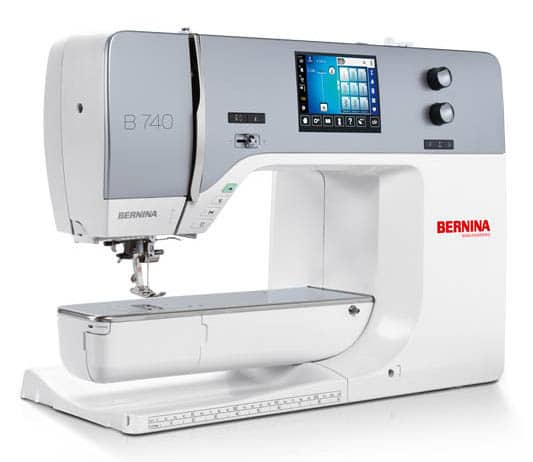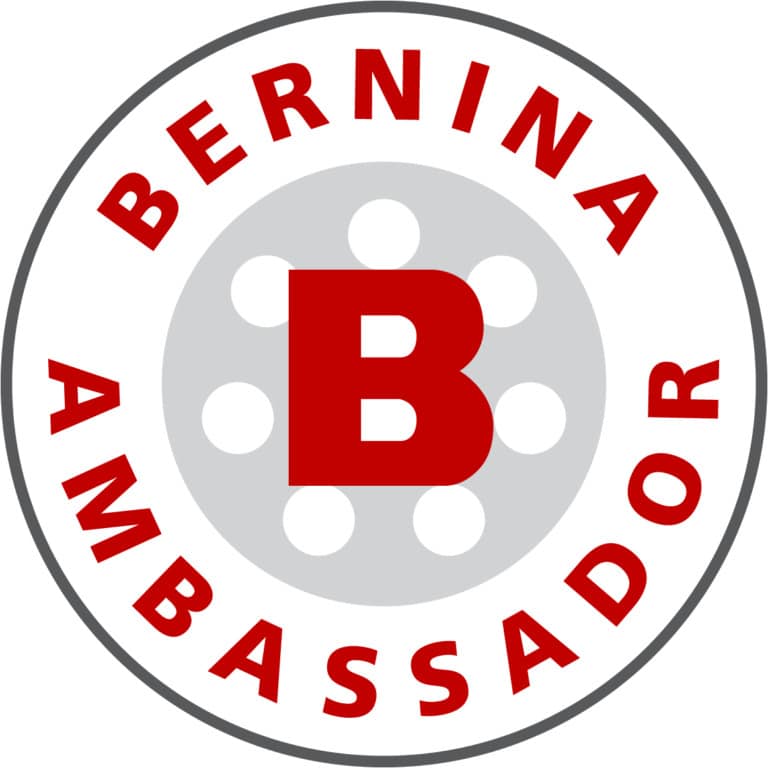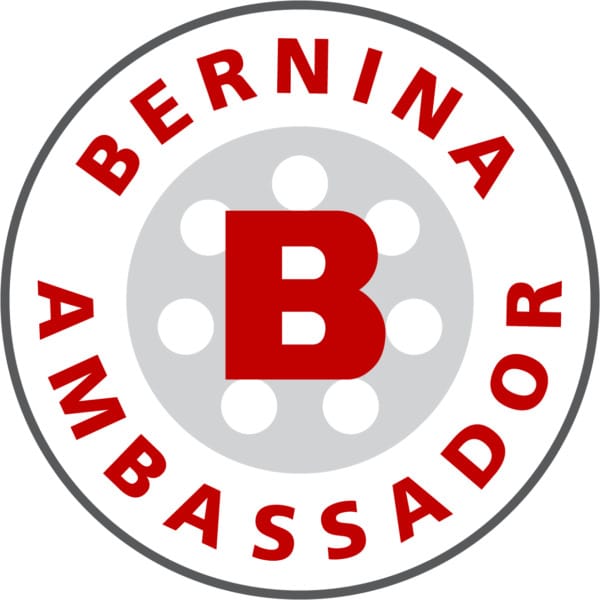 DIY Easter Eggs Free Tutorial
LINK: Click here for the DIY Easter Eggs tutorial at WeAllSew, and enjoy this quick, easy, DIY project just in time for Easter!
Easter Egg Hunt Ideas
Are you looking for Easter egg hunt ideas? The DIY Easter Eggs are shown in my Button Boats with the added free handle tutorial. They use the same materials as the eggs. Consider making baskets for each of your Easter egg hunters to collect their eggs.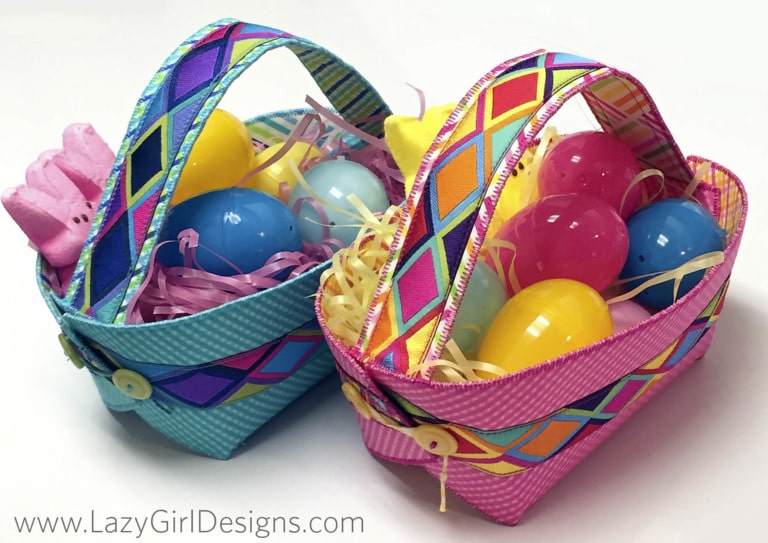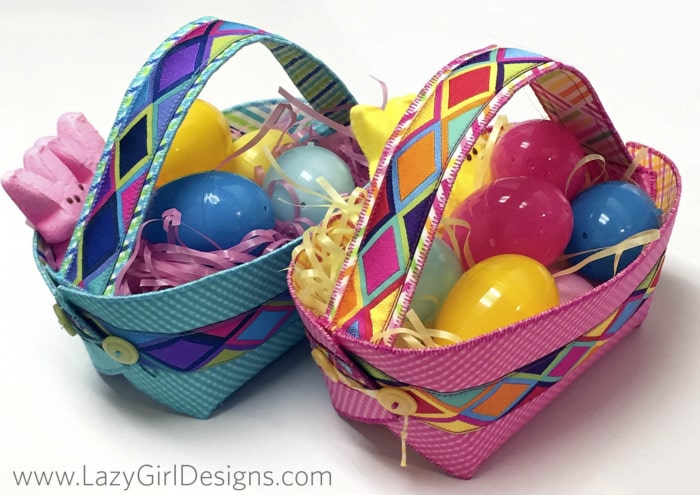 Show Me Your Stitched Eggs!
Share pics of your sewing creations in my Facebook Lazy Girl Group
That's Pinterest-ing!
Follow me on Pinterest and pin this post to your Pinterest boards.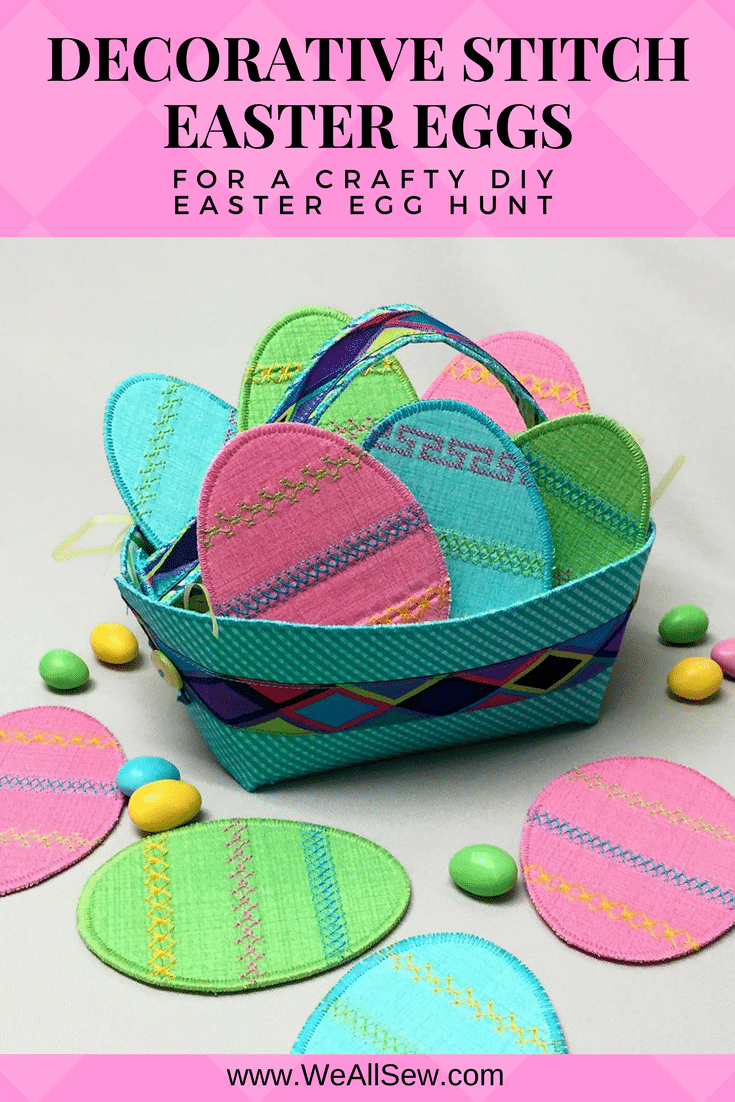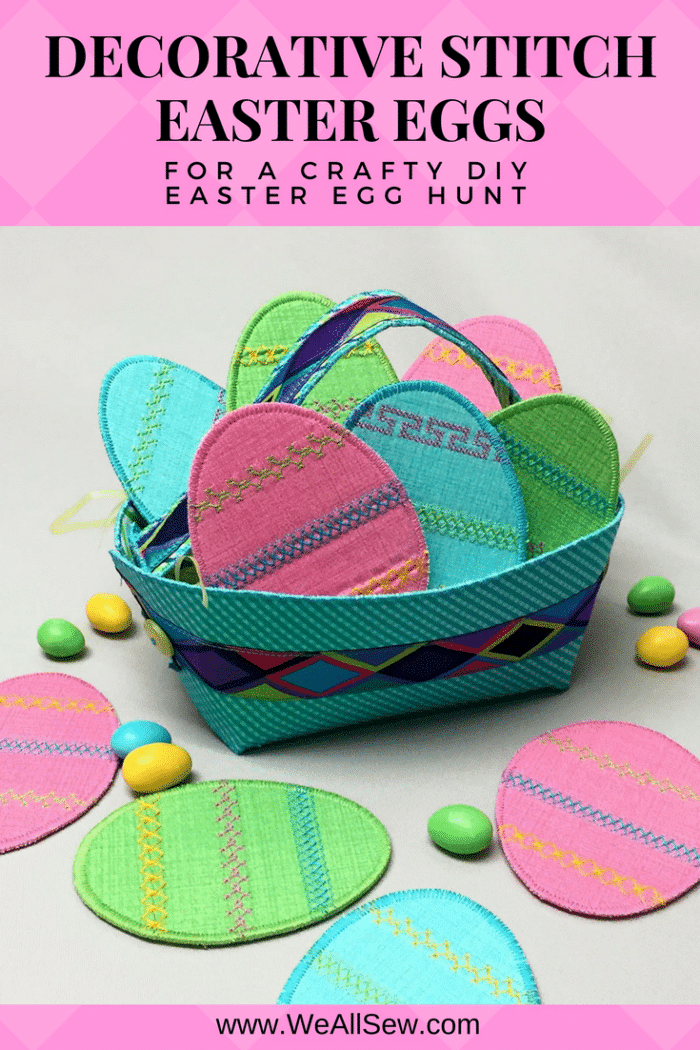 Have a happy, stitchy Easter and enjoy your beautiful DIY Easter Eggs!
Enjoy!
Joan
Facebook Lazy Girl
Pinterest Joan Hawley
Instagram @JoanHawley
Twitter LazyGirlJoan
Like and share this post with your stitchy friends.