Giveaway: Bendy Bag Pattern and Dreamy Fusible Fleece
Lazies, Our new Bendy Bag pattern is here, she is making her way to local quilt shops and there is a bit of Bendy-frenzy going on. So, how about we celebrate our new Girl with a giveaway? Read on for info, pressing tips and to enter the giveaway.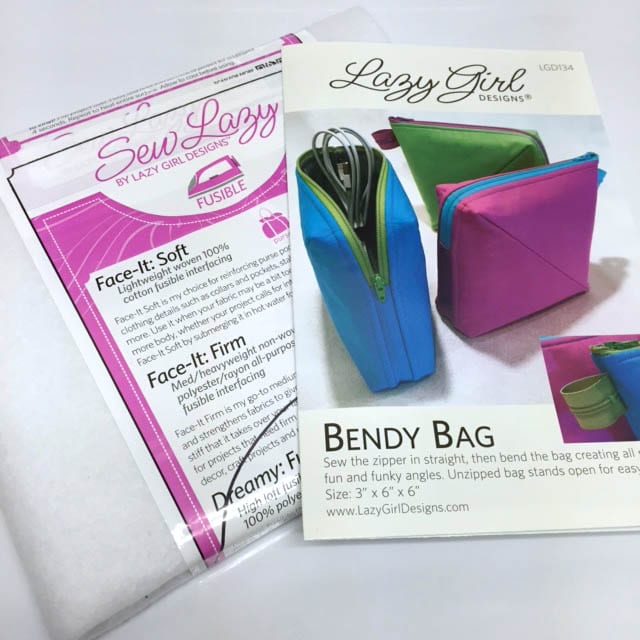 Bendy and Dreamy
Bendy uses one piece of fusible fleece, about the size of a fat quarter. I use my Dreamy Fusible Fleece with Bendy. You'll also need two fat quarters of fabric and one 14″ poly zipper. Check our Bendy Bag post here for all the juicy details.
Dreamy is perfect for Bendy. This is a small bag that does not require quilting. The seams of the bag will serve as all the quilting needed. Nice! A fusible fleece will help keep layers together during and after construction. A fusible fleece is perfect for this project.
Pressing Tips for Bendy
Bendy is a perfect example of why I designed my Press Perfect line of notions with Clover Needlecraft. Bendy is a small bag and that can present pressing challenges. We are making things we didn't used to make and we need tools for these new challenges. Let me tell you which tools I used and how I used them.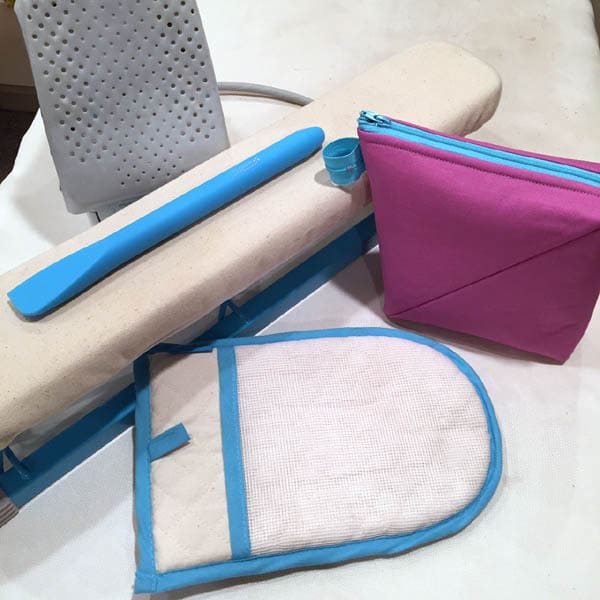 Iron Finger
I profiled the Iron Finger on the blog recently here. It's made of heat resistant silicone, designed to be used in place of your finger at the ironing board and you can iron on it. The handle is similar in width to a broom handle. Here the Iron Finger is used to press seams during construction. Just place it inside the project to support a seam or detail, then press with an iron. It's also handy for turning points and final pressing.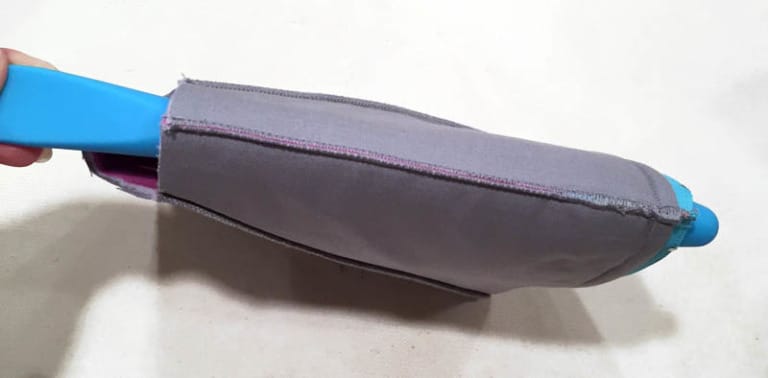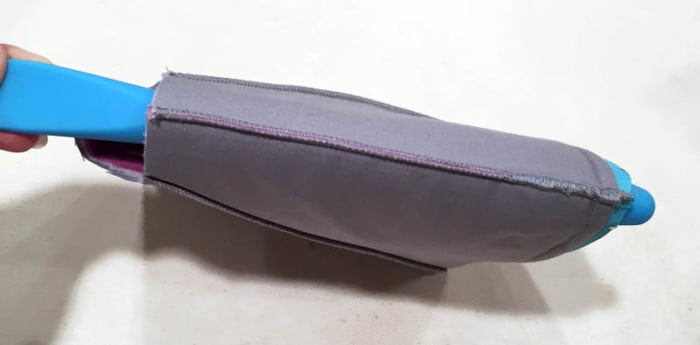 2×4 Mighty Mini Board
The Mighty Mini Board is the product that got Press Perfect started – it is an essential for me in my bag making. Essential!!! It's a rectangular ironing board roughly the size and shape of a 2×4 piece of wood. It offers a convenient way to press small details, long seams, nooks/crannies, etc. Here, Bendy fits on the end and I can press the back seam of Bendy quite nicely. Doing so will help Bendy gracefully stand open when unzipped. Be sure to press the back seam! Then press the sides for a beautiful finish. Love! PS – that's my Iron Safe on the soleplate of my iron.
Touch Up Pressing Mitt
The Mitt is like both a pressing ham and seam roll in one, with your hand safely inside. Slide your hand into the mitt, then reach inside to support Bendy for pressing. The mitt is bendable and can be manipulated by your hand during pressing. Push and shape the mitt into a corner, narrow area, a bend (literally!) and use your fingers to add pressure for support or detail. Think of the way Play-doh can be smooshed and manipulated. Fold, roll, push, shape the mitt to fit where and how you need it.
Giveaway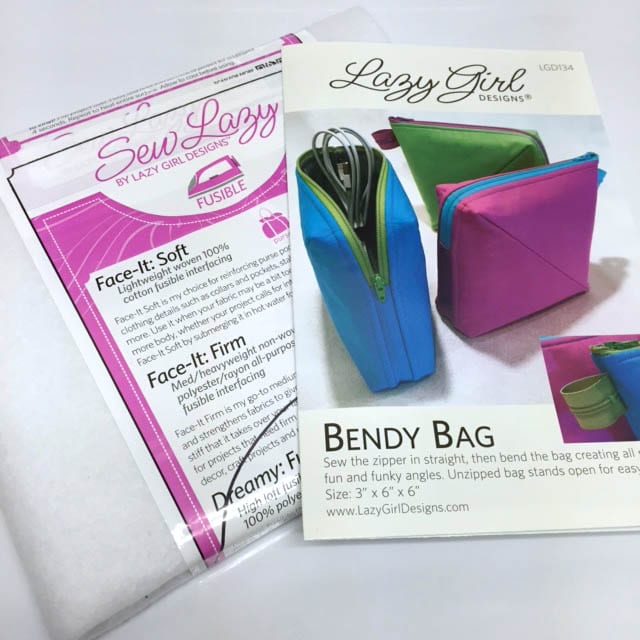 One winner will be selected to receive one Bendy Bag pattern and one fat quarter of Dreamy Fusible Fleece from Lazy Girl Designs.
Enter To Win
– Enter by using Rafflecopter below.
– One winner will be chosen.
– Giveaway ends Saturday March 14, 2015.
– I'll contact the winner via email.
Thanks for joining in on the fun of Bendy!
Lazy All Over
Use #GetBendy and #PressPerfect when posting to Facebook/Twitter/Pinterest!
Order the Bendy Bag pattern here.
Please 'Like' and share this post!
Enjoy!
Joan
Instagram @JoanHawley
Facebook Lazy Girl
Pinterest Joan Hawley
Twitter LazyGirlJoan