A Zipper Technique Sew Easy You'll Think You Cheated
Lazies, Our easy zipper trick is so good you'll think you cheated! Our Runaround Bag pattern has been one of our most popular designs since it came out a hundred million years ago. The secret it holds…a fantastic zipper installation that can't be beat. It doesn't sound sexy, but there is nothing like learning a trick you can use over and over again. Read on for details, a video demo and tips, then grab the COUPON CODE to save a little on the pattern later in the post.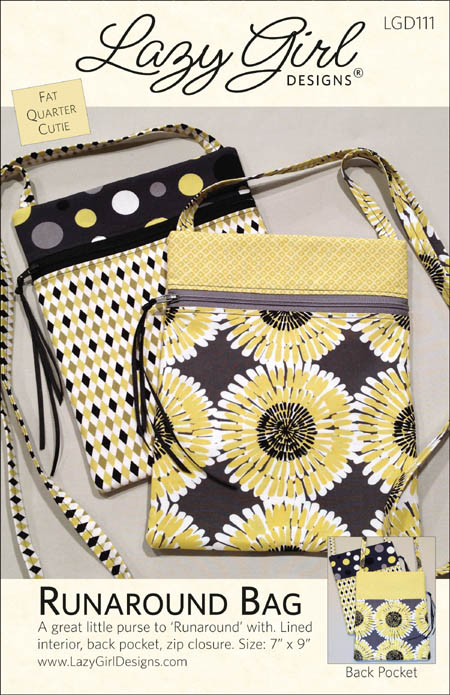 Runaround Bag LGD111 by Lazy Girl Designs
Sew Easy Zipper – It's Like Cheating!
I developed the Sew Easy Zipper technique just for our Runaround Bag, but you can use it on so many projects once you learn this handy trick.
Part of what makes the zipper technique so wonderful is that we totally ignore the zipper ends and just use the good part in the middle. It's like cheating!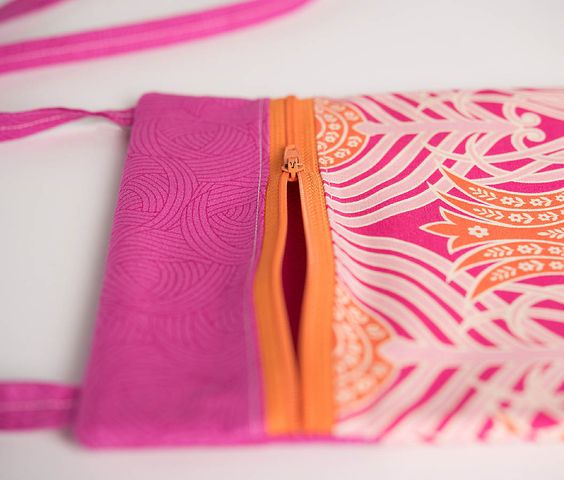 Perfect installation from end to end. Fabric is evenly spaced from the zipper teeth.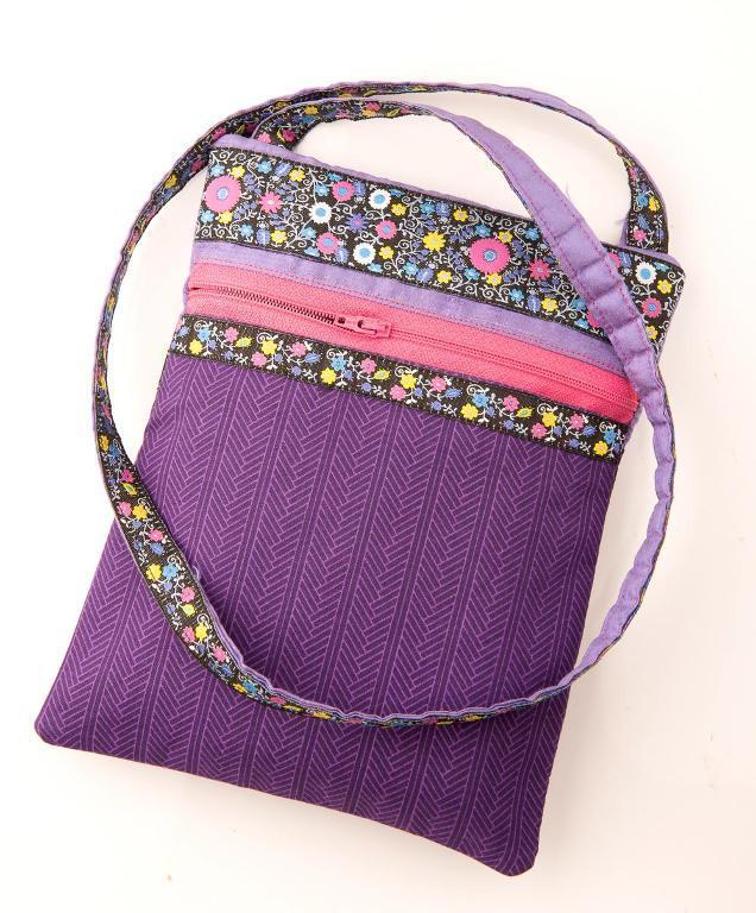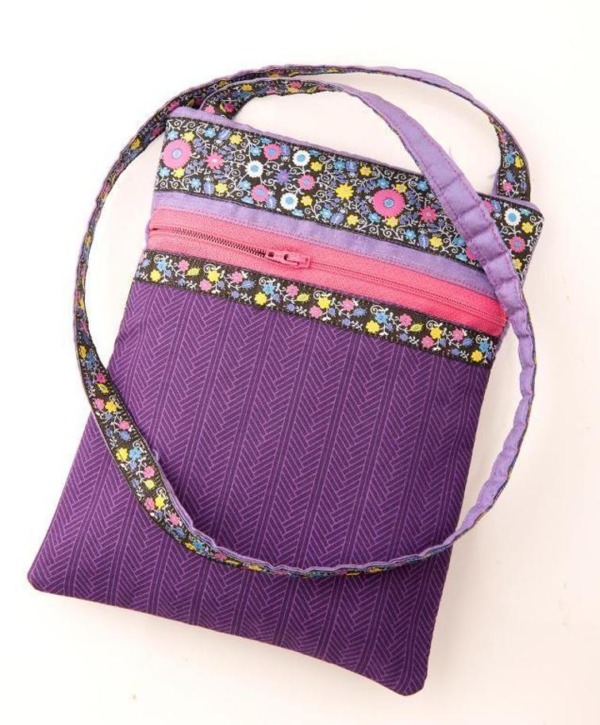 Embellished with Renaissance Ribbons
Features of the Crossbody Runaround Bag
The Runaround is just a little bigger than my hand, making it the right size for a little bit of this and that for a light day on the go. It has a back pocket and long shoulder strap making it perfect to wear cross-body.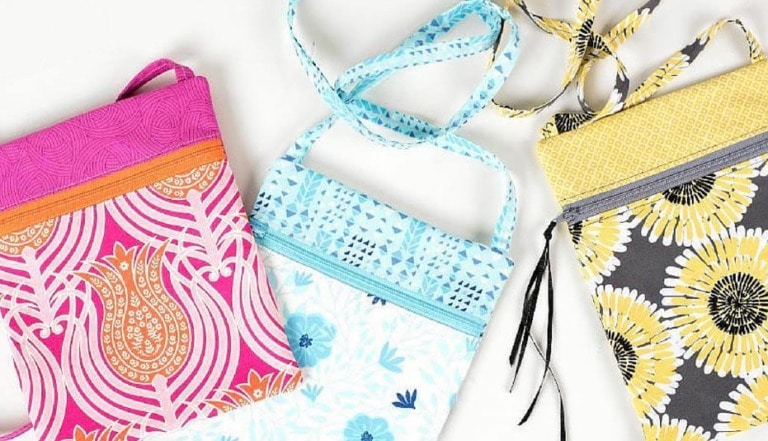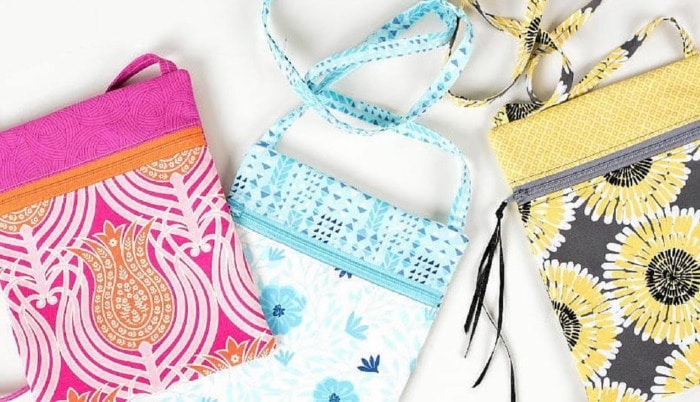 Use two or more fabrics to make this cute cross body bag. Wondering which zipper color is best for your project? See Choosing a Zipper Color for help.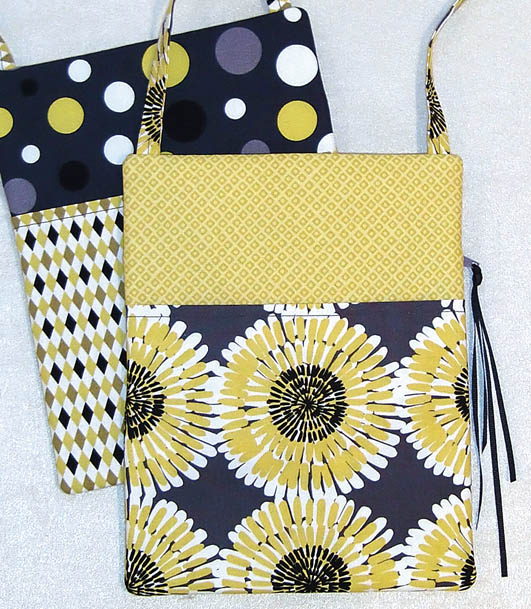 Handy back pocket
Project Supplies For This Small Zippered Purse

You probably already have what you need to make a Runaround Bag. Grab a couple of fat quarters, a bit of fleece or batting, a zipper and you are good to go! For best results, use our Dreamy Fleece (fusible or sew-in) from top selling Lazy Girl Designs line of interfacings.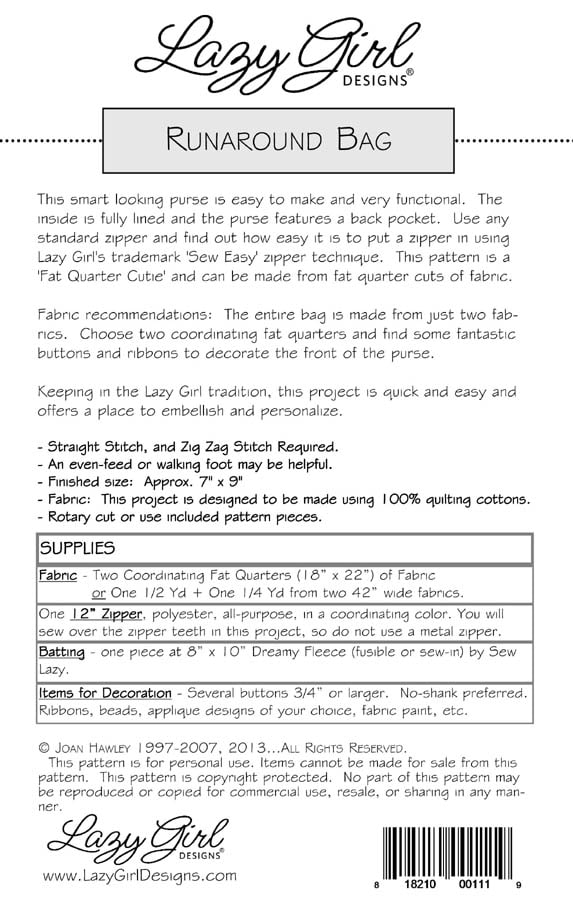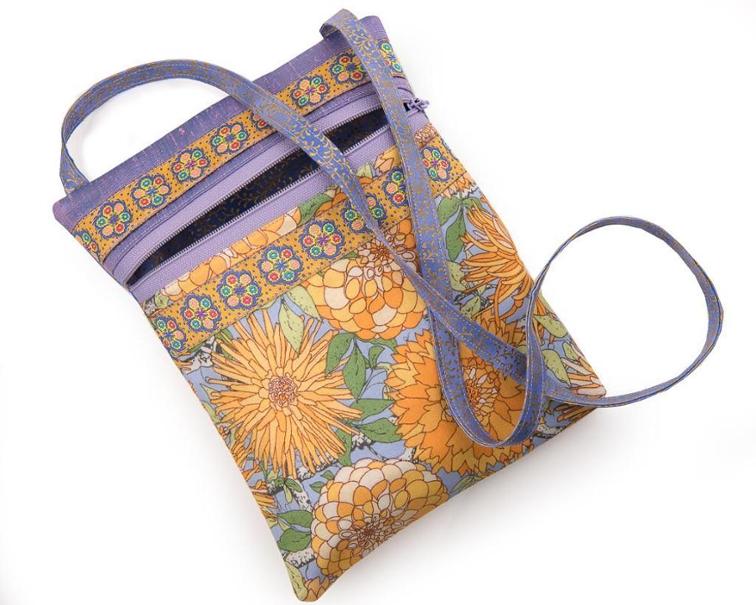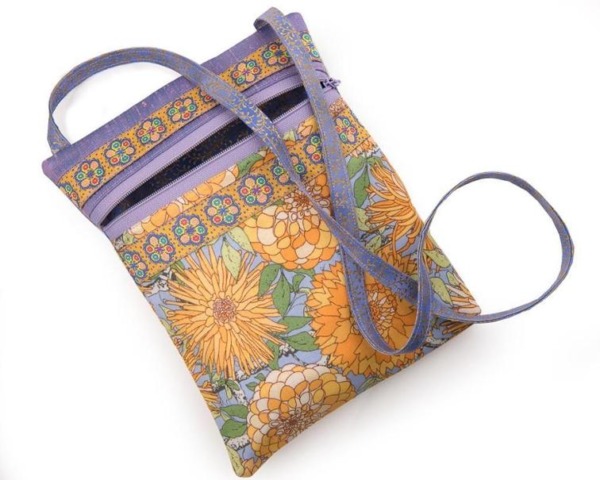 Embellished with Renaissance Ribbons
Video Demonstration of Runaround Bag Project and Sew-Easy Zipper Installation
The video starts playing at the zipper. Watch from the beginning to see more of the project.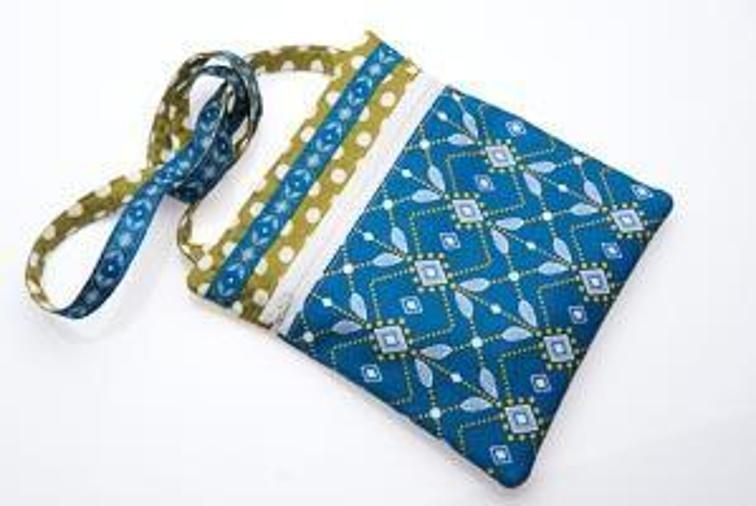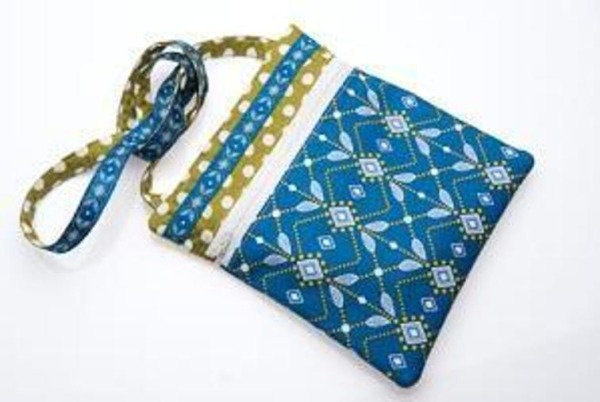 Embellished with Renaissance Ribbons
Save Now! Get The Runaround Bag PDF Sewing Pattern
Click the pattern link below and use the coupon code by March 1, 2019 to save 20% on the Runaround Bag!
Coupon code: LazyGirlDesignsSewEasyZipper
Pattern Link: Runaround Bag.
Zipper Recommendation
The Runaround Bag needs a 12″ or longer zip. Here are the zips I like: Zippers in Joan's Essentials.
That's Pinterest-ing!
Follow me on Pinterest and pin this post to your Pinterest boards.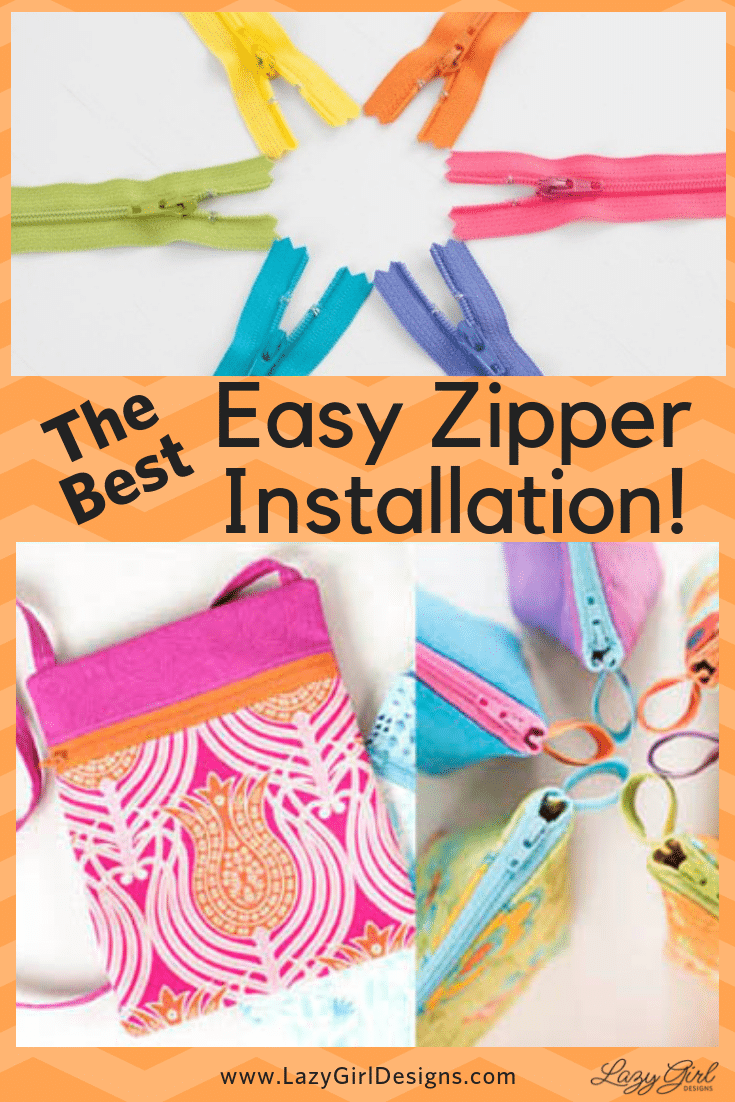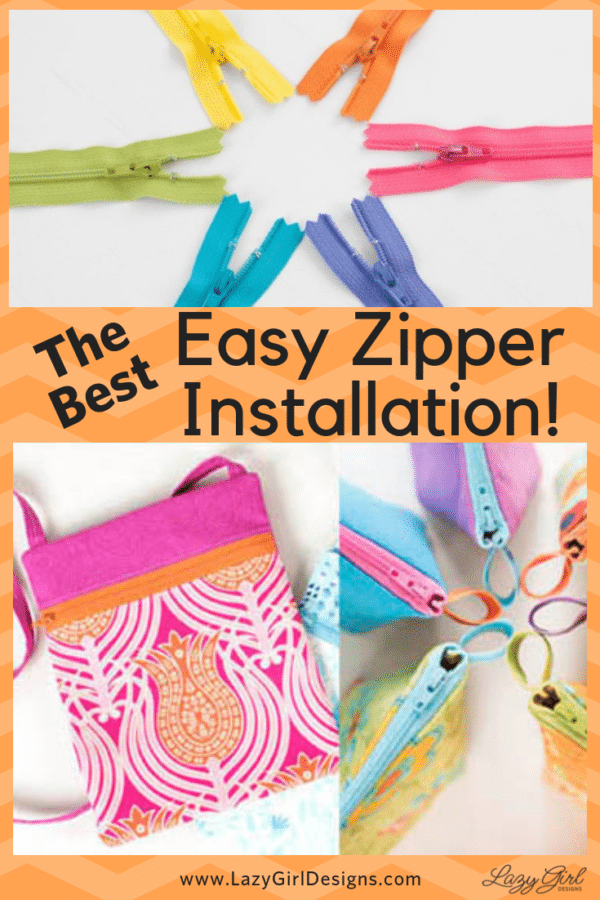 Give the Runaround Bag a try and see how fantastic the zipper is for yourself. Post a comment and tell me if you've tried the Runaround Bag or how you will use this handle little gem.
Subscribe to receive emails for my blog and newsletters about new patterns and project ideas.
Enjoy!
Joan
Joan's Sewing Group | Pinterest | Instagram | Twitter
Like and share this post with your stitchy friends.