Easy No-Sew Face Mask Hack: Adjustable Elastic Ear Loops
Make an adjustable elastic ear loop on a reusable fabric face mask video tutorial.
Lazies, Face masks are here to stay for a while but the elastic ear loops start to hurt the back of the ear after a short time. I like the ease of using the elastic ear loops and the adjustability of ties for a comfortable fit. See how to combine the best of both with my easy trick to make adjustable elastic ear loops on a face mask. Better yet, use the same trick to replace worn-out loops with new elastic or ties. All you need are some basic desk items. Watch the video tutorial, then grab your FREE printable tutorial (valued at $9.95) below!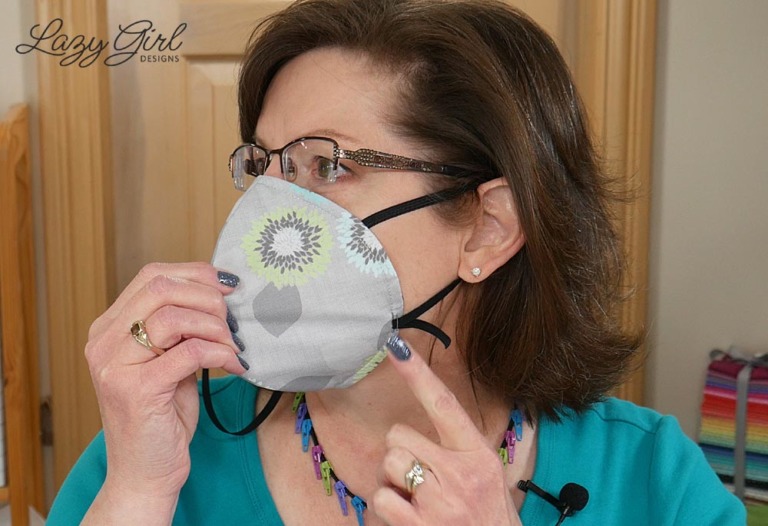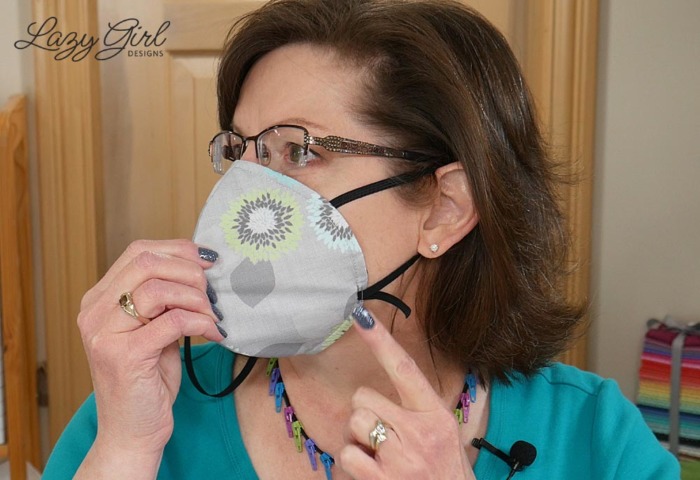 NOTE: Lazy Girl Designs makes no claims regarding the effectiveness or function of these ideas/techniques or mask designs.
Inspiration for Adjustable Ear Loop on a Face Mask
Inspiration is everywhere. And when you pick up tips and tricks like the adjustable shoulder strap on my Lexi Carryall purse pattern LGD147, you build skills that can be used on other projects.
[mv_video key="dtldoyfhyu6mawhucegk" volume="80″ aspectRatio="true" title="No-Sew Adjustable Elastic Ear Loop on Face Mask" thumbnail="https://mediavine-res.cloudinary.com/v1586614747/fzzp2hqynhftenugio7x.jpg" jsonLd="true" doNotOptimizePlacement="false" doNotAutoplayNorOptimizePlacement="false" sticky="false"]The Face Mask Design
I like this basic face mask design because it's generally a good fit for a variety of face sizes and shapes. Both my husband and I are happy with how the edge of the mask fits close to our face all the way around the mask. You can see how it fits my face in the video in this post.
Considerations and Options
Watch the video tutorial to see how to use this easy no-sew fix on existing masks. Then use the technique to customize or replace loops. Simply cut away the elastic and attach ties using my technique. You can also convert the ear loop to a head loop. Just attach a longer piece of elastic at the top, going around the back of the head, and another at the bottom.
I'm making these masks for the loved ones in my life and for donations since I don't know the size needed. This is especially handy for fitting face masks on children.
Note: This post contains affiliate links. I may make a commission at no additional cost to you when you order items through those links.
Supplies Needed To Adjust Ear Loop on Face Mask
You'll find everything you need for this project on your desk.
NOTE: Use this technique on any style mask. If the mask is only one or two layers of fabric, add scraps of fabric in the stapled area for a tighter result.
How To Make Adjustable Elastic Ear Loops on a Face Mask
When making a new mask or replacing elastic, cut the elastic longer than needed. For this demonstration, I'm using an existing mask and making the ear loops adjustable. Don't miss my top choices for face mask patterns later in this post. Then grab your FREE printable tutorial (valued at $9.95) below!
1. Cut one end of the ear loop at the edge of the face mask.
2. Position the end of the elastic past the edge of the mask. Place a scrap of paper behind the face mask for support.
3. Center a stapler over the elastic and staple through all layers. Be sure not to staple through the elastic.
4. Fold elastic away from the mask and align with the cut end. Staple again between the first staple and the edge of the mask. Be sure not to staple through the elastic.
5. To test, pull on the cut end of elastic to make sure the elastic slides through the staples and there is enough resistance to hold the elastic in place once adjusted. Remove staples and redo if necessary to get good resistance and a proper fit.
How To Use The Adjustable Strap
Put the mask on and adjust to fit. Pull the cut end of the elastic along the side of your face toward your ear. Do not pull away from your cheek since that may pull the staples from the mask.
How to Clean A Face Mask
I have washed this mask with the staples and the staples did not come out or get caught on anything. Use your best judgment as to whether to wash a mask with staples in your washing machine. As an option, remove the staples before washing. It's easy enough to re-staple after cleaning.
No-Strap Disposable Face Mask for Haircuts and More
Also see my No-Strap Face Mask video tutorial to make a mask to use for your next haircut.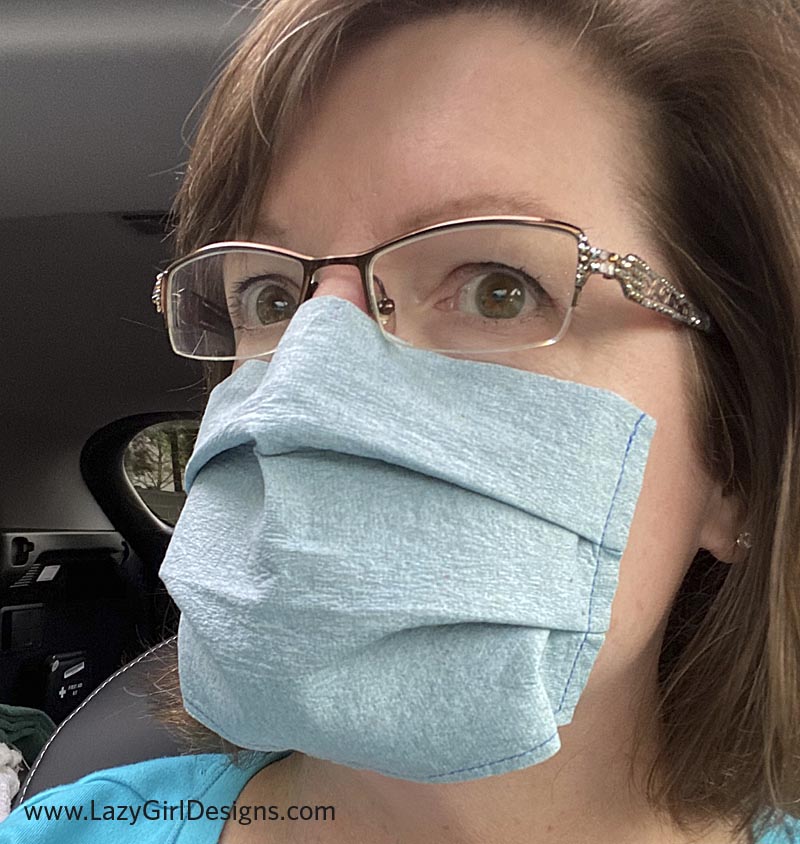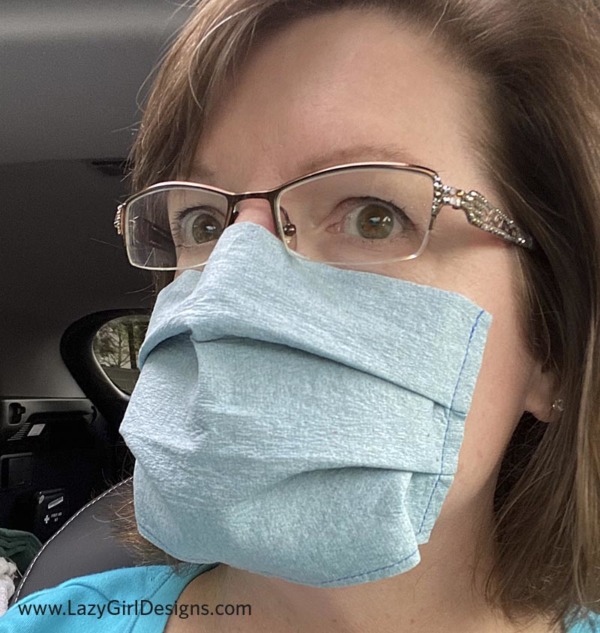 The mask design shown in the video can be found here: Phoebe Health Face Mask Pattern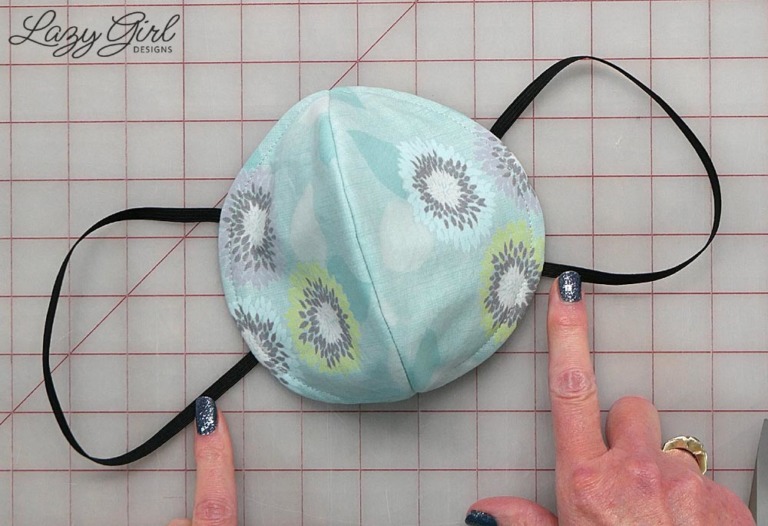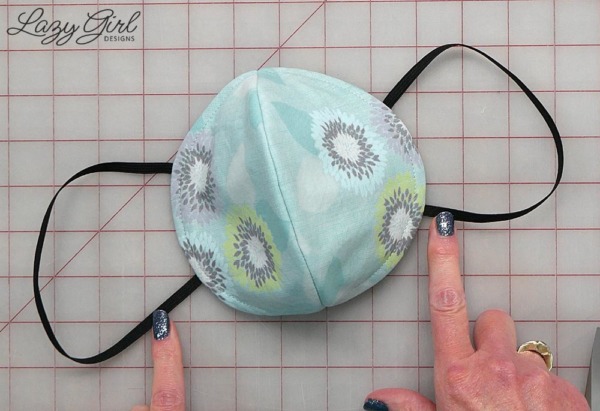 Need interfacing for your project? Our best-selling Face-It Soft is 100% cotton lightweight woven fusible.




Comparable to Pellon Shape Flex SF101.
My Top Choices for Free Face Mask Patterns
I've tried about a dozen face mask patterns and there are three that I like quite a bit for fit and comfort.
Face Mask, quick, easy, above average fit, by Tom Bihn– Really good fit might be due to bias cut/edges, stretching where needed as it meets the face.
Face Mask with ties, to fit over N95 mask, A.B. Mask by a Nurse– I've made dozens of these with elastic ear loops cut to 6.5?. Eliminate ties by sewing right sides together, leave an opening to turn. Then pleat and topstitch to finish.
Face Mask, easy and quick, Phoebe Health – Leaf shape pieces create round mask for comfortable fit agaisnt face. Shown in the video tutorial link above.
Face Mask, basic surgical mask style rectangle w pleats, elastic ear loops, Deaconess
Check out our resource page for the free hospital gown pattern and links to patterns for a face mask, isolation gown, and scrub cap.

For elastic ear loops, I use 1/4″ Wide Elastic
The black elastic shown in this demo is latex-free, and I have to say, it is so much softer and more comfortable than regular elastic. My goodness, what a difference. The stuff I bought is out of stock as of this writing.
I also found 1/8″ wide elastic difficult to hold in place while sewing. It wasn't substantial enough to have good structure or body and stay in place while sewing.
Follow my Pinterest board for Face Surgical Masks, Scrub Caps, Hospital Gowns for quick links to projects I like.
That's Pinterest-ing!
Follow me on Pinterest and pin this post to your Pinterest boards.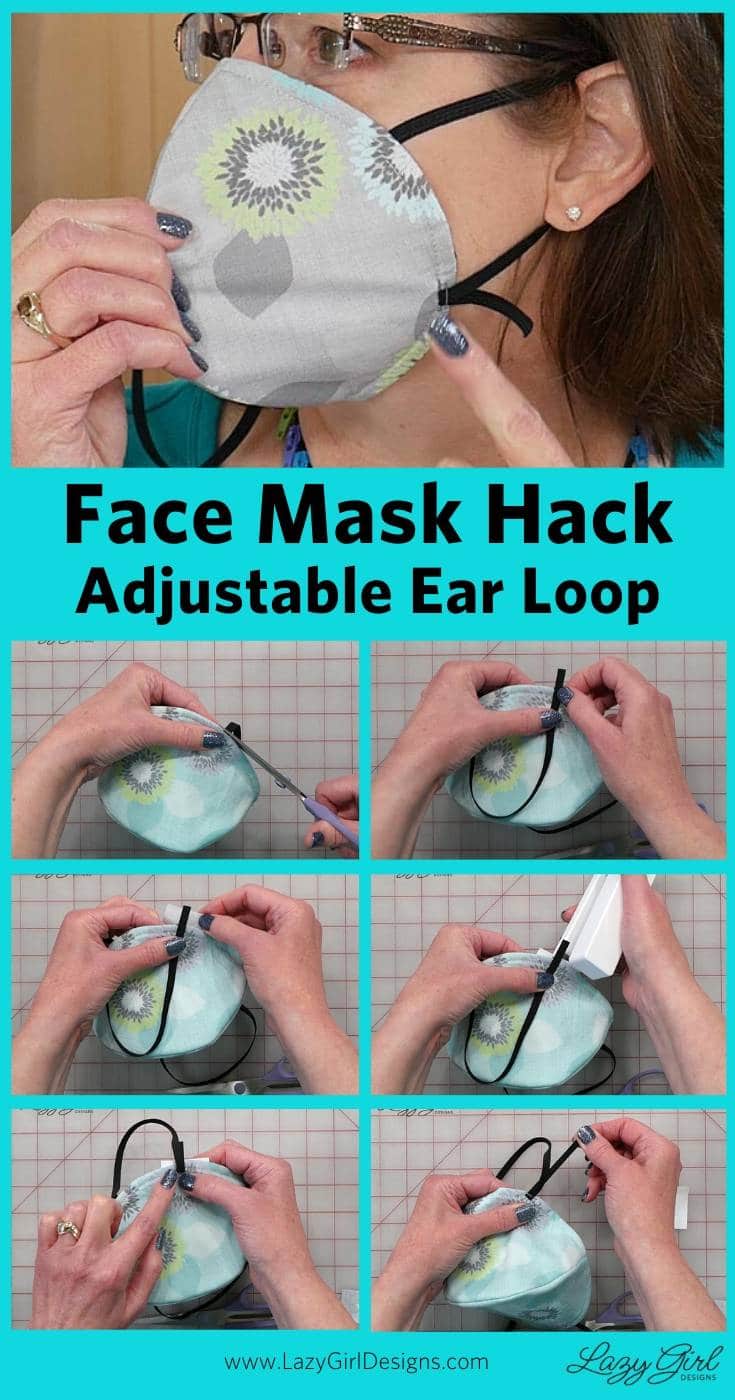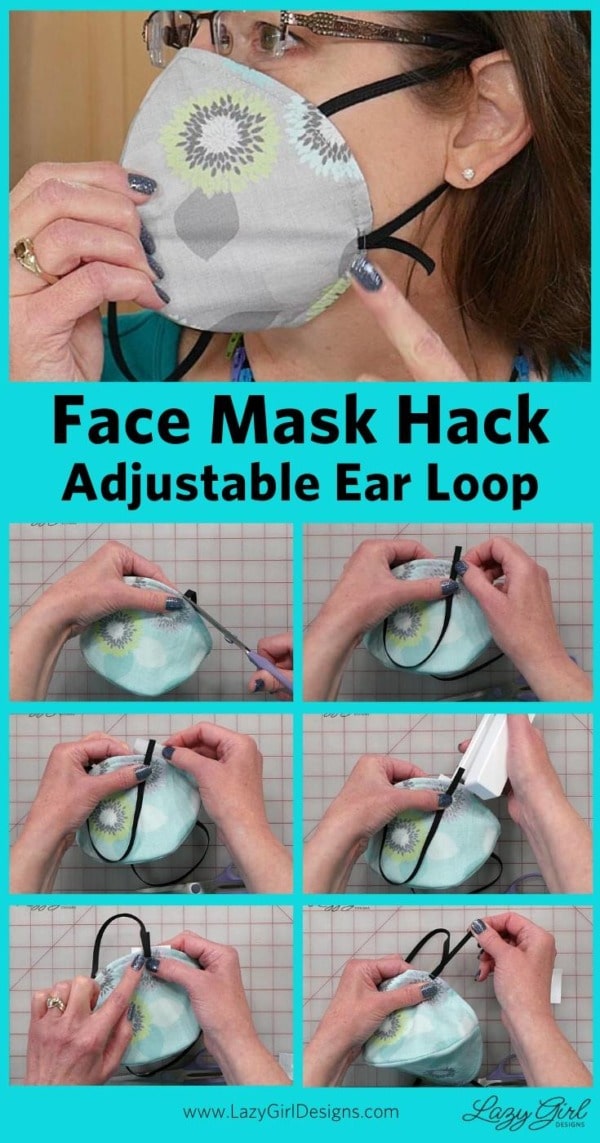 Subscribe to receive emails for my blog and newsletters about new patterns and project ideas.
Enjoy!
Joan
Joan's Sewing Group | Pinterest
Like and share this post with your stitchy friends.
Download this Freebie
Enter your email address below to instantly download this freebie now!