Free Hospital Gown Patterns, Plus Face Mask & Scrub Cap
Free Hospital Gown Patterns, Links to Face Masks and Scrub Cap Patterns
COVID-19: How We Can Help
The medical community needs our skills and generosity with regard to making supplies for our precious medical workers. NOTE: The efficacy of these items is not up for discussion at this time. Thank you for understanding.
Patterns: I've put together a small collection of links to free patterns to make face masks, scrub caps, and hospital gowns.
Donations: These items will be needed in your local area. I do not have general information about where to donate these items. Consider reaching out to local hospitals, nursing homes, care centers or anywhere these items are regularly used – they will all feel the shortage of supplies.
Subscribe Now
to
get news, updates, and exclusive content from Joan.
Video Tutorial – make adjustable ear loops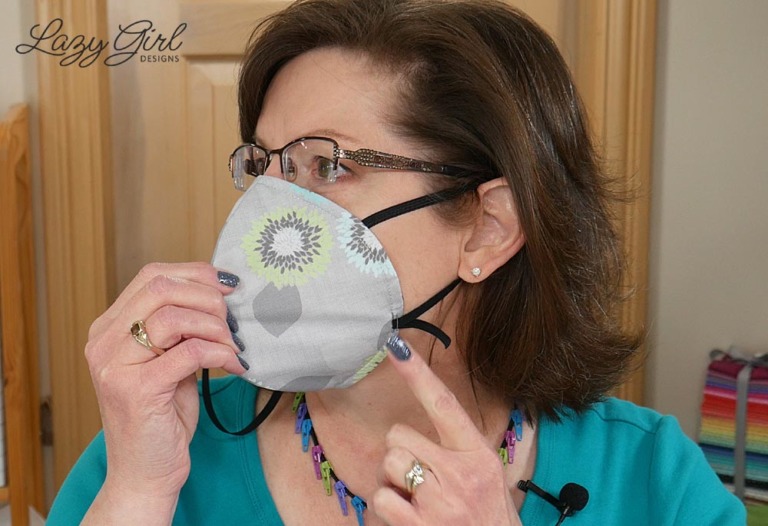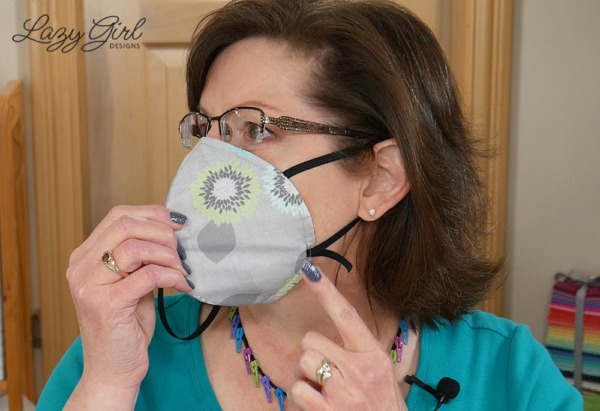 Interfacing Fusible Woven – Face-It Soft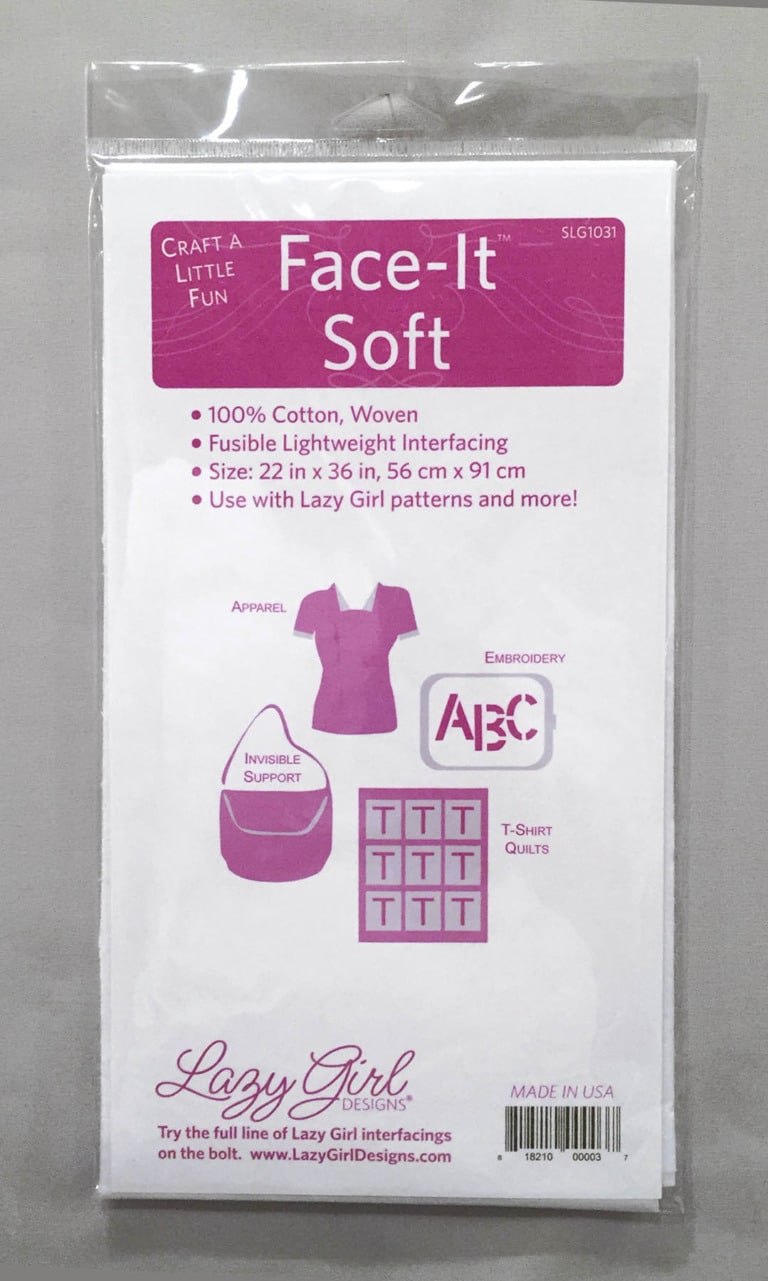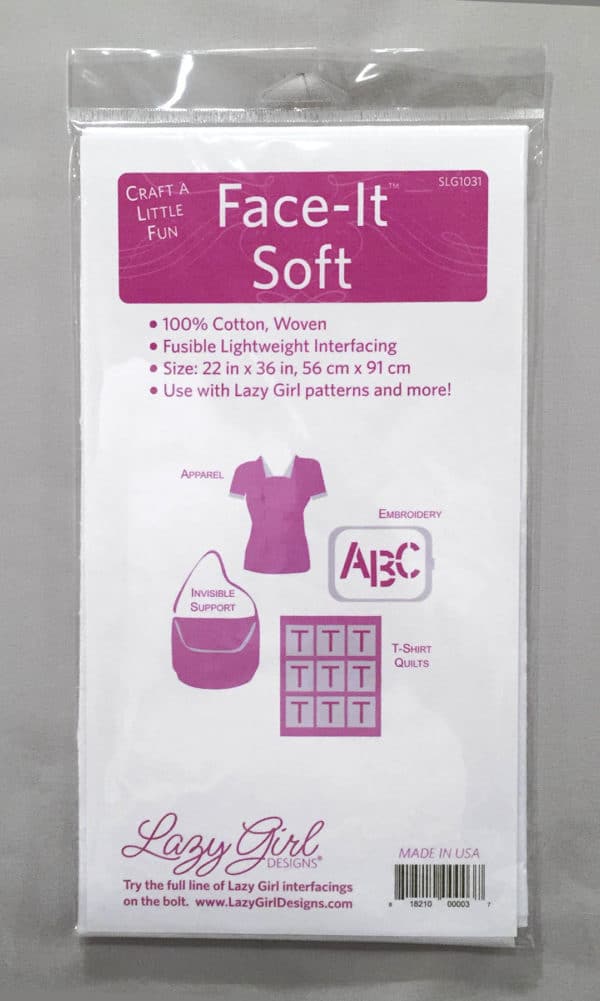 My Top Choices for Free Face Mask Patterns
Face Mask, quick, easy, above average fit, by Tom Bihn– I suspect this has a really good fit due to bias cut/edges, stretching where needed as it meets the face.
Face Mask with ties, to fit over N95 mask, A.B. Mask by a Nurse– I've made dozens of these with elastic ear loops cut to 6.5″. Eliminate ties by sewing right sides together, leave an opening to turn. Then pleat and topstitch to finish.
Face Mask, basic surgical mask style rectangle w pleats, elastic ear loops, Deaconess
Face Mask, easy and quick, Phoebe Health – Leaf shape pieces create round mask for comfortable fit agaisnt face. Shown in the video tutorial link above.
Other Face Mask Patterns To Consider
Gown and Scrub Cap Patterns
Lazy Girl Designs Free Hospital Gown Patterns Adult and Child are below
Scrub Cap, easy
Scrub Cap, bouffant
Free Isolation or Surgical Gown, long sleeve
Subscribe Now to get news, updates, and exclusive content from Joan.
Free Hospital Gown Patterns for Adult and Child
Free patterns are available later in this post. A nursing care facility is using my free gown pattern to create isolation gowns by extending the sleeve and adding elastic at the wrist.
Note – For quick construction of a bare-bones gown: Sew shoulder seams and skip the Velcro closure. No chest pocket is needed.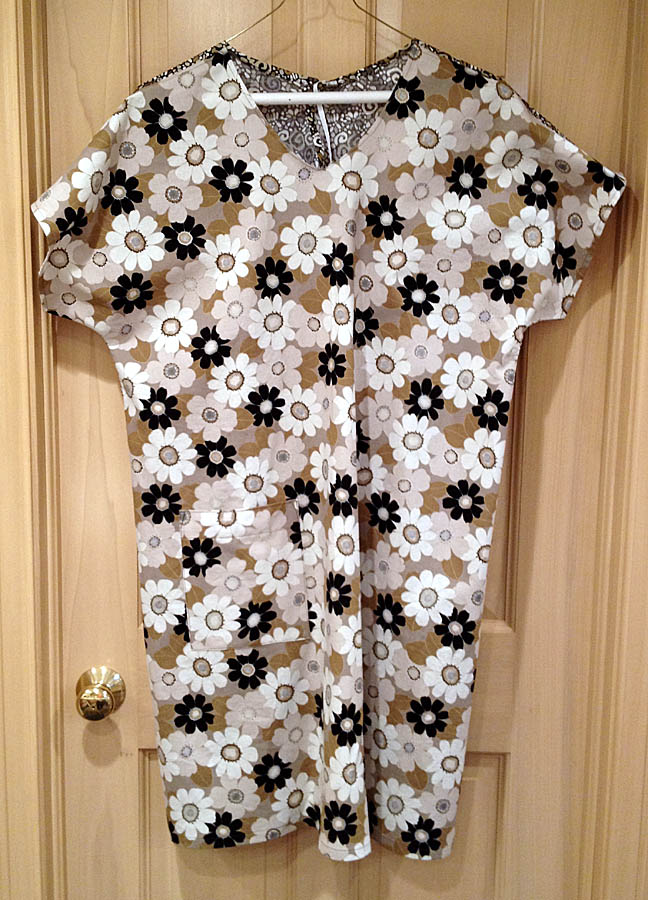 Hospital Gown Patterns Printing Note
Make sure you print at 100% from Acrobat Reader. Sometimes Acrobat Reader will shrink the print size for you without asking. Click 'Print', then select 'None' in the 'Paper Handling' setting.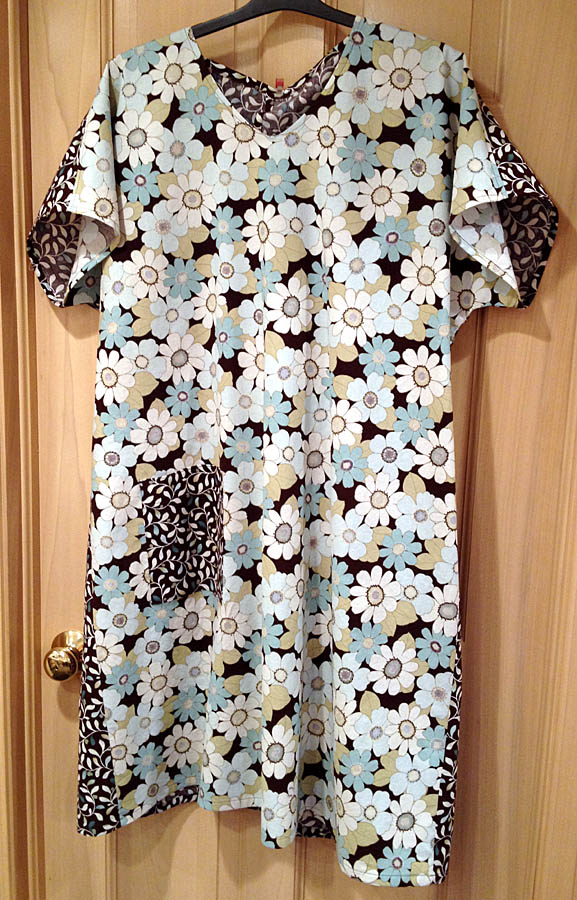 Free Hospital Gown Pattern Supplies:
Fabric – 100% cotton, 42″ width, synthetics can interfere with a stethoscope.
Adult: 2 3/4 yards or buy 3 yards if you plan to lengthen the gown.
Child Small: 1 yard
Child Med/Lg: 2 yards
Ties – 1 yard grosgrain ribbon or twill tape, cut into four 9" pieces.
Lightweight fusible interfacing – 4 pieces at 1" x 12" or use another piece of fabric can be used instead.
Velcro –
Adult and Med/Lg Child: 6 pieces at 2" each.
Small Child: 4 pieces at 2″.
Buttons – 2 at 3/4″ – 1"
Note – Use a 3/8″ – 1/2″ seam allowance. Ideal for serging, too.
Here are a few close-up pics of the neckline and shoulder construction.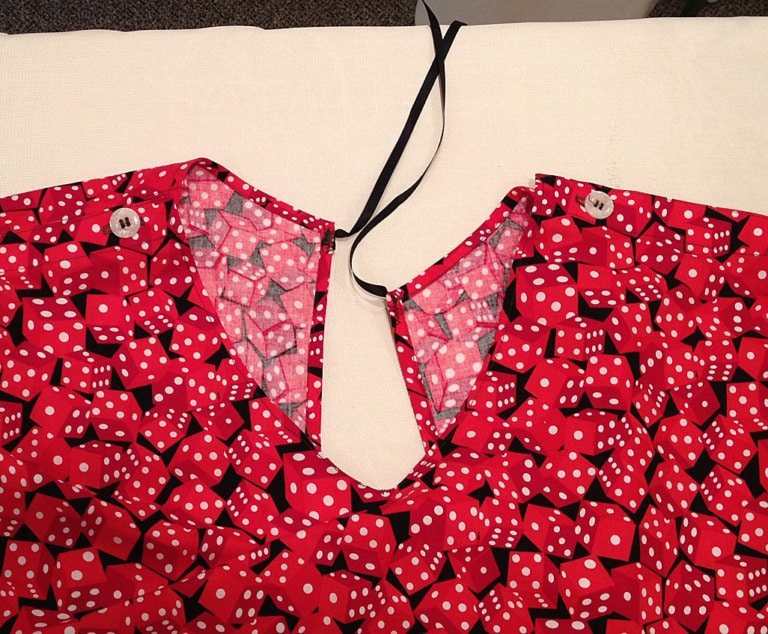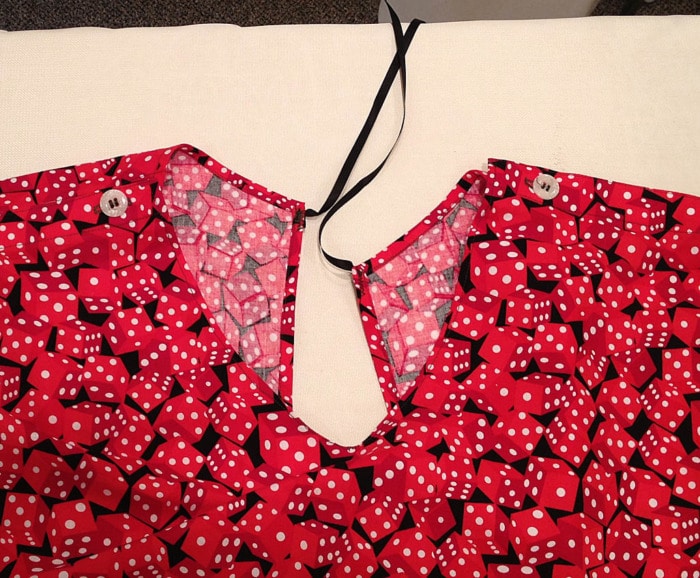 Fold over the neckline and stitch for a clean finish.
Use that edge finish for all edges including
arm openings, back opening, bottom hem, too.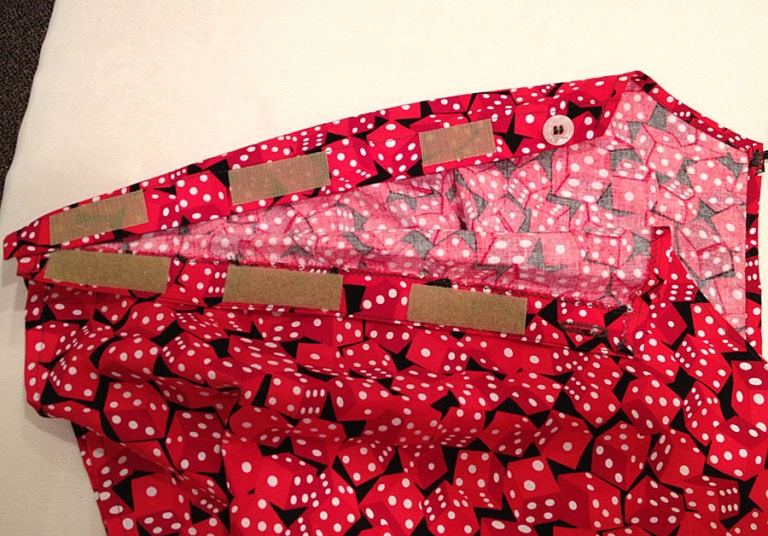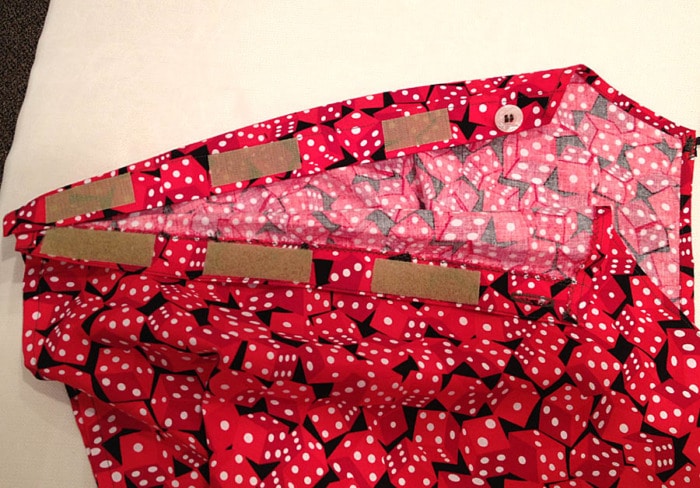 Simple Velcro or hook/loop tape make for an easy opening at the shoulder,
convenient for easy access without taking the gown off.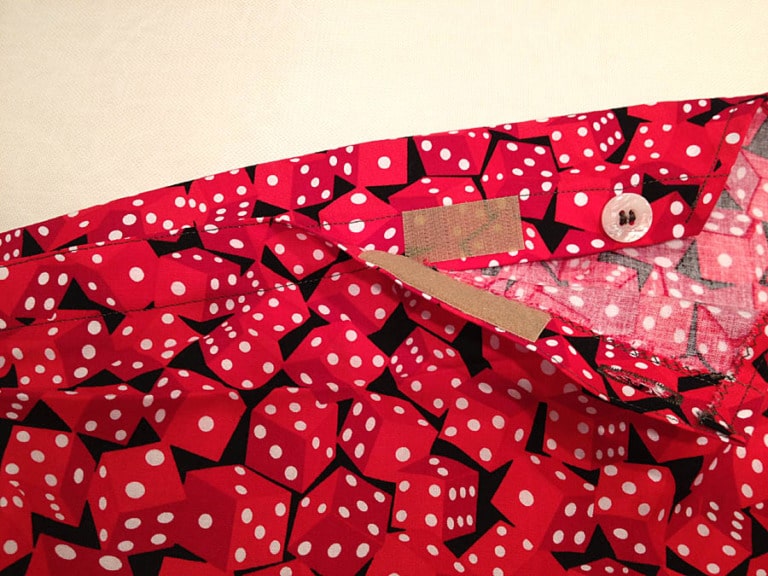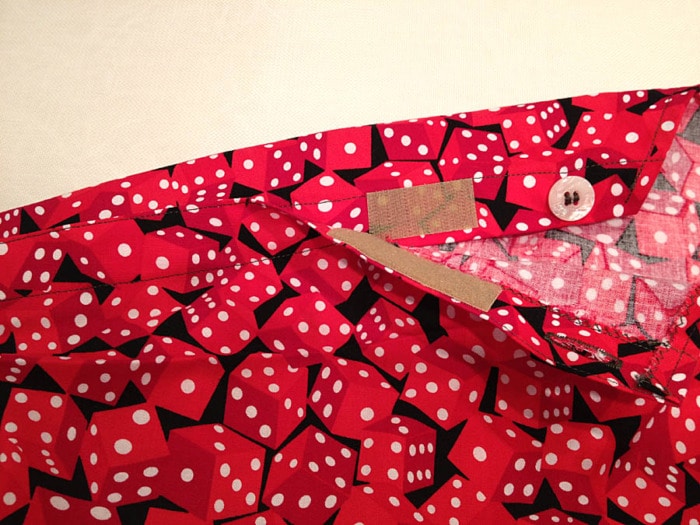 Make openings at both shoulders.
Adult-Sized Hospital Gown
See Printing Note above.
Prints on 10 sheets of 8 1/2″ x 11″ paper.
Size: The adult gown is one size fits all and should be comfortable for a size small to extra large adult female. The pattern will make a gown 38″ in length from the shoulder at the neck to the bottom hem. There's a pretty good chance you'll want to lengthen the pattern about three extra inches.
Download the Adult-Sized Hospital Gown Pattern
Enter your email address below to instantly download this freebie now!
Child-Sized Hospital Gown
See Printing Note above.
Prints on 12 sheets of 8 1/2″ x 11″ paper.
Sizes: Children's gown pattern includes both a small size (approximately size 2-4) and a medium/large size (approximately size 6-10). Adjust accordingly.
Download the Child-Sized Hospital Gown Patern
Enter your email address below to instantly download this freebie now!
The Story Behind the Gown
Friends of quilter Susie Stiving made gowns for her during her from her favorite quilt fabrics for her long hospital stays and the gowns lifted her spirits.
We thought you might like to make a hospital gown for a loved-one. So, we have two free gown patterns available for your use.
Consider making a shawl, wrap or lap sized quilt to go along with the gown for times when a little more warmth is needed.