Free Hospital Gown Patterns
The Story Behind the Gown
Friends of quilter Susie Stiving made gowns for her during her from her favorite quilt fabrics for her long hospital stays and the gowns lifted her spirits.
We thought you might like to make a hospital gown for a loved-one. So, we have two free gown patterns available for your use.
Consider making a shawl, wrap or lap sized quilt to go along with the gown for times when a little more warmth is needed.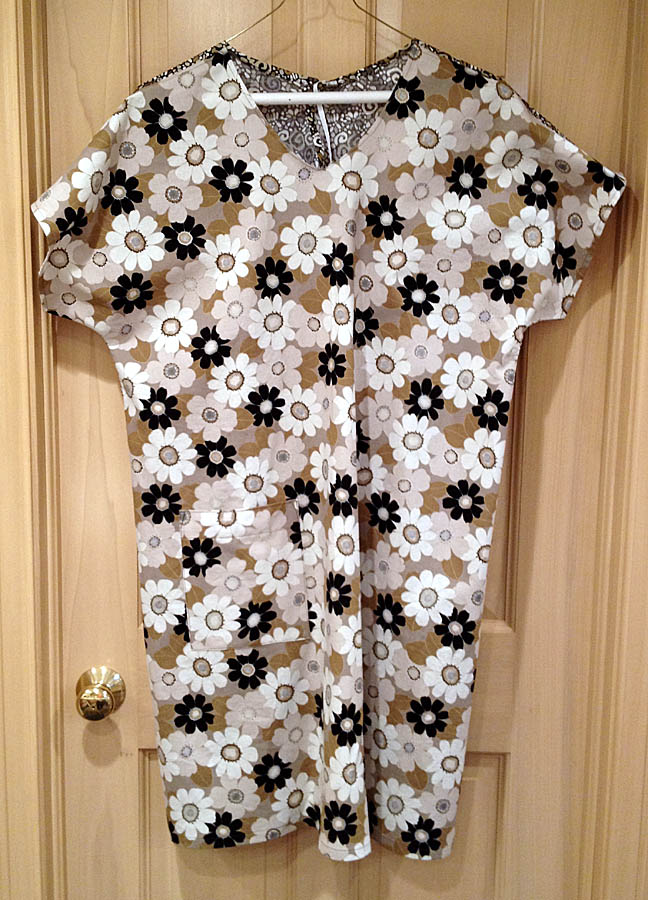 Printing Note
Make sure you print at 100% from Acrobat Reader. Sometimes Reader will shrink the print size for you without asking. Click 'Print', then select 'None' in the 'Paper Handling' setting.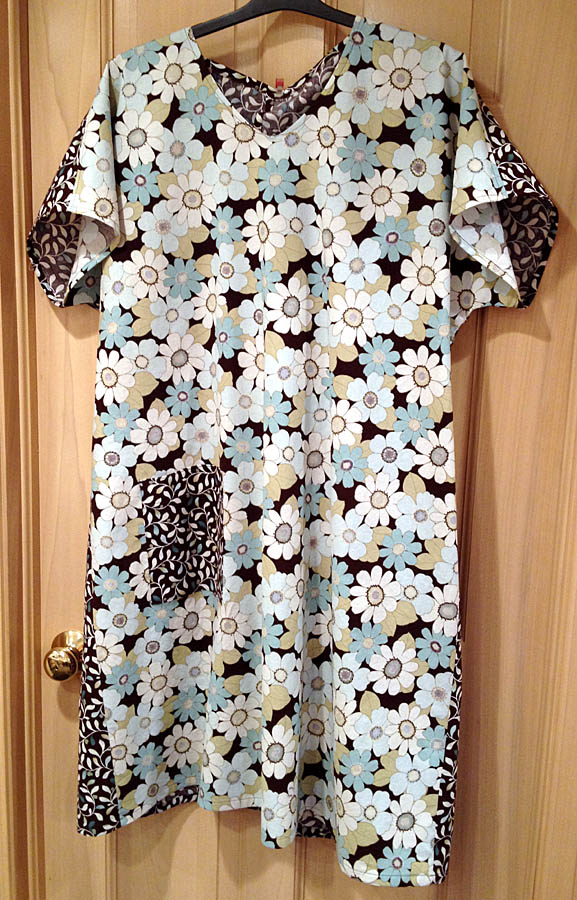 Supplies:
Fabric – 100% cotton, 42″ width, synthetics can interfere with a stethoscope.
Adult: 2 3/4 yards or buy 3 yards if you plan to lengthen the gown.
Child Small: 1 yard
Child Med/Lg: 2 yards
Ties – 1 yard grosgrain ribbon or twill tape, cut into four 9" pieces.
Lightweight fusible interfacing: 4 pieces at 1" x 12" or use another piece of fabric can be used instead.
Velcro –
Adult and Med/Lg Child: 6 pieces at 2" each.
Small Child: 4 pieces at 2″.
Buttons – 2 at 3/4″ – 1"
Note – Use a 3/8″ – 1/2″ seam allowance. Ideal for serging, too.
Here are a few close-up pics of the neckline and shoulder construction.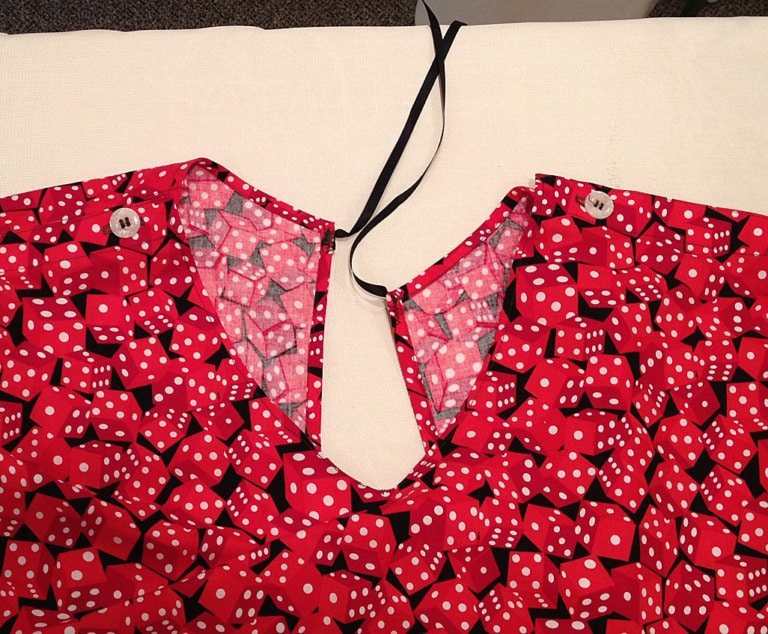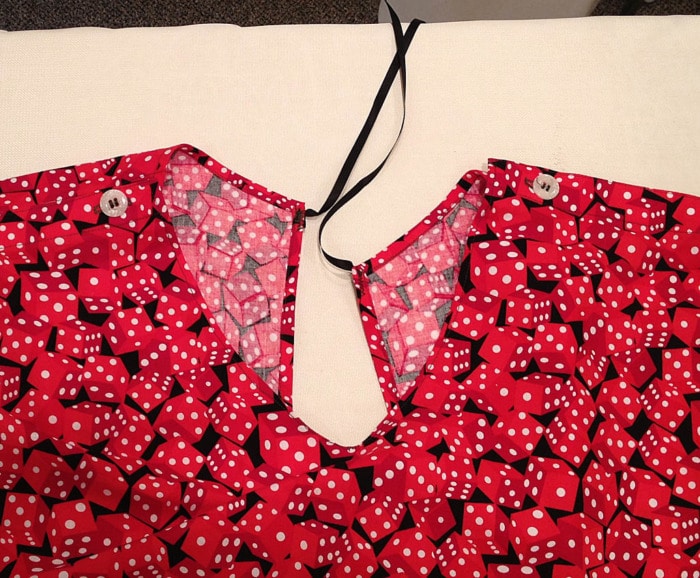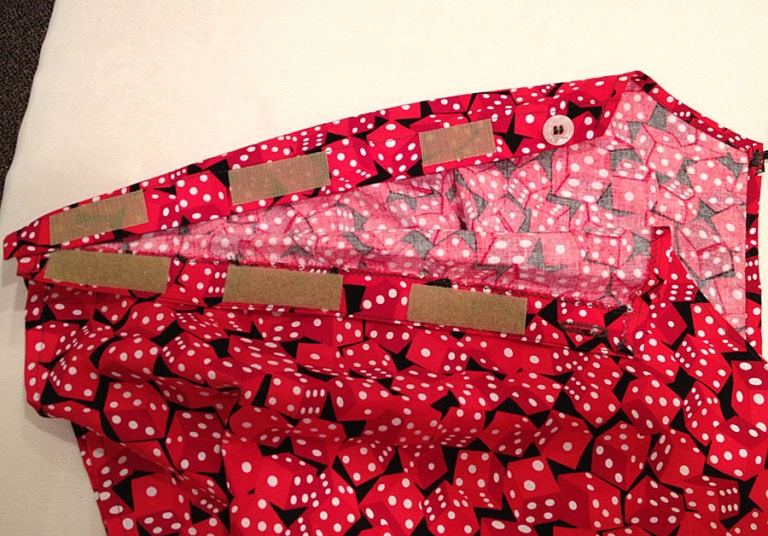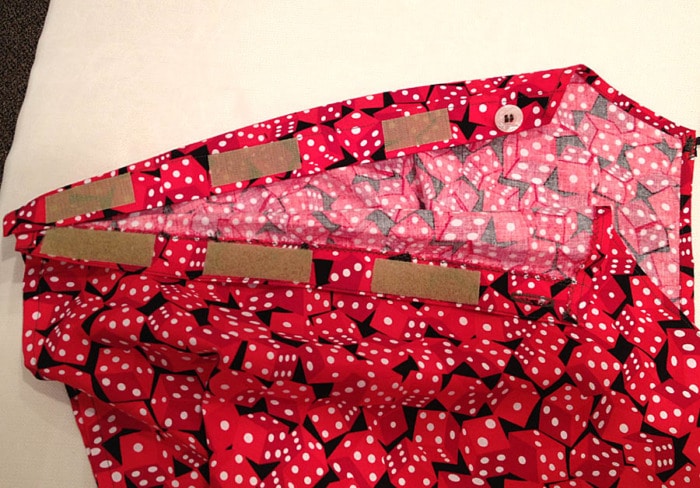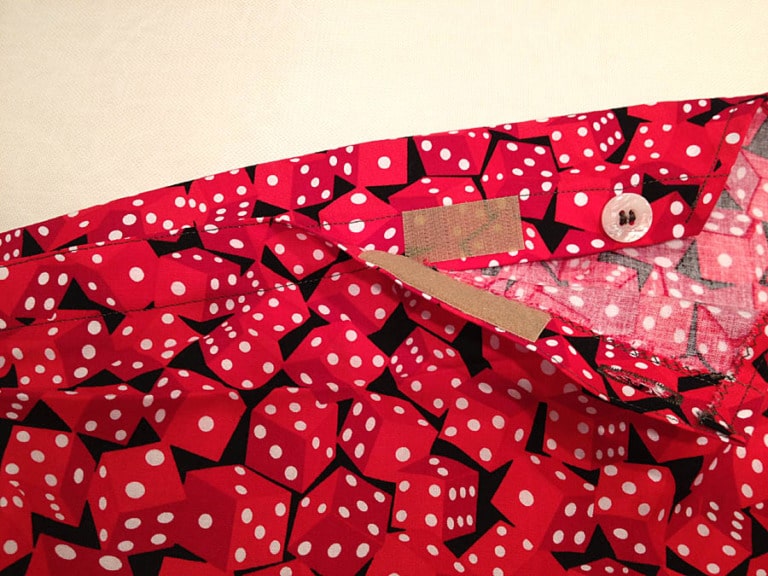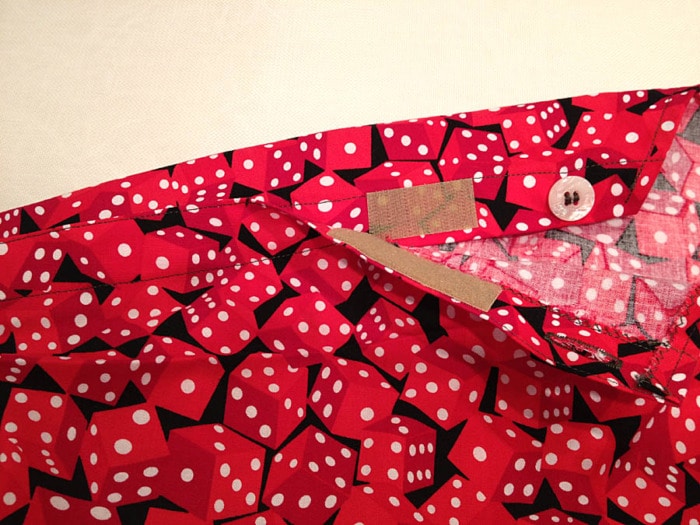 Adult-Sized Hospital Gown
See Printing Note above.
Prints on 10 sheets of 8 1/2″ x 11″ paper.
Size: The adult gown is one size fits all and should be comfortable for a size small to extra large adult female. The pattern will make a gown 38″ in length from the shoulder at the neck to the bottom hem. There's a pretty good chance you'll want to lengthen the pattern about three extra inches.
Child-Sized Hospital Gown
See Printing Note above.
Prints on 12 sheets of 8 1/2″ x 11″ paper.
Sizes: Children's gown pattern includes both a small size (approximately size 2-4) and a medium/large size (approximately size 6-10). Adjust accordingly.