Zipper Recommendations for Lazy Girl Projects
Lazies, Let's talk zippers. I am a long-time fan of Coats & Clark's polyester all-purpose zips for all of my bag and accessory project. They are reliable, available and affordable. That's a hard to beat combination. But, where do we turn when we want something more…or less?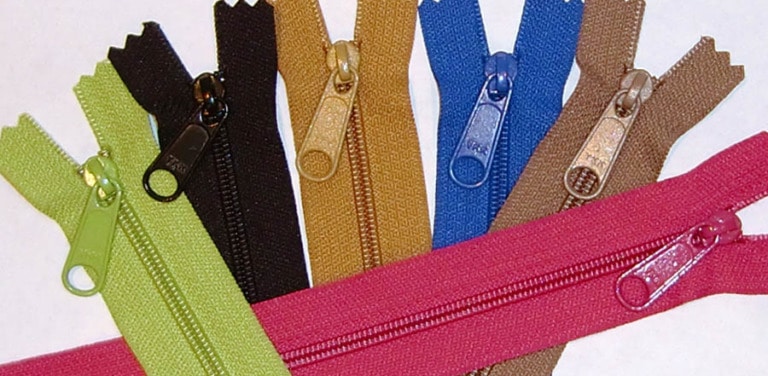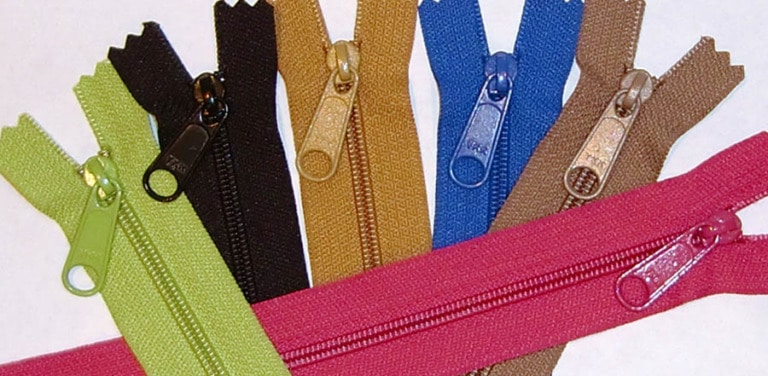 First up, my new-found love is Purse Parts Handbag Zippers from ByAnnie creator Annie Unrein. I LOVE these zips.
These zips are only available in 24″ length in 30 colors. These zips have larger teeth that can still be safely sewn over and cut to the length needed. The zipper pull has a nice big hole on the end, large enough to feed double fold bias tape through, great for embellishing with an exquisite pull of your making. The zipper fabric is a bit wider along the teeth, giving you more room to sew into your project.
The sensory experience: they feel great and sound great. Zipping and unzipping, they sound luxurious. The feel of the teeth coming together and then apart again is smooth and rich. Suggested retail is $4.95 each.
These Handbag Zippers are ideal for the following of my designs:
Candice
Margo Handbag
City Bag
Towne Purse
Summer Tote
My Favorite Duffle Bag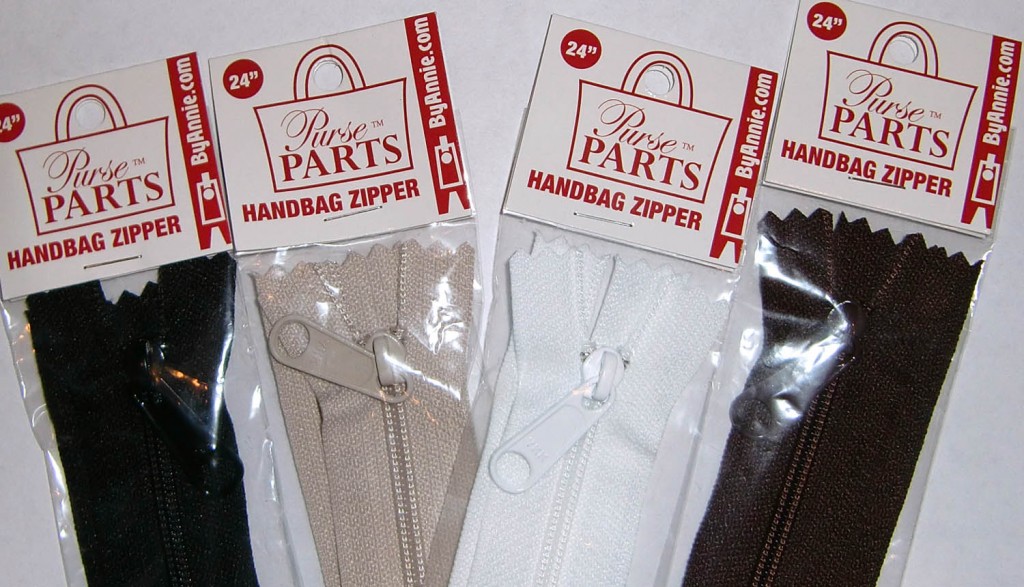 More about these zips and see a color chart at ByAnnie's website here: Purse Parts Handbag Zippers
Kathy Southern of StudioKat offers really cool black and white zips which she considers 'neutrals' for her bag designs. I must agree. Kat only offers a few zips longer than 20″, the recommended length for our Candice bag. Here is her 22″ black/white 'purse zipper' with two zipper pulls. This zip is closed at both ends. To use for our designs, cut off one end, keep both pulls, sew it into our projects: Candice, Margo. Leave it closed on both ends for City, Towne and Summer. Keeping both pulls will allow you to open the bag from the center. You can remove one pull if you like. Suggested retail is $5.00 each.

Kat offers lots of zips in several lengths. She also has the great rectangular rings for Candice I mentioned in last week's blog post.
Check out all of Kat's zips here: StudioKat Designs Purrfect Handbag Notions
The 14″ and 22″ zips by YKK are an excellent quality, come in a wide variety of colors. I like these zippers very much and they are perfect for our smaller projects: Runaround Bag, Perfect Pouches, Purse-Nickities. Great zips, great price. Suggested retail is $1.10 each.
Check out YKK zippers here: Zippers in Joan's Essentials
I still like YKK and Coats & Clark zips and they are great for all of my designs. Keep these additional zippers in mind when you need something more or different.
Enjoy!
Joan