Tutorial: Fusible Applique on Vinyl
Lazies, This seems like it must be a trick, but it's really a treat! One of the things we know about working with laminates is that you can't touch a hot iron directly to the vinyl. Right? It's a simple rule we can all live with for the big pay off of the excitement of making something with laminates. Well, this Halloween, I'm breaking those rules and I'll show you how to do fusible applique on laminates!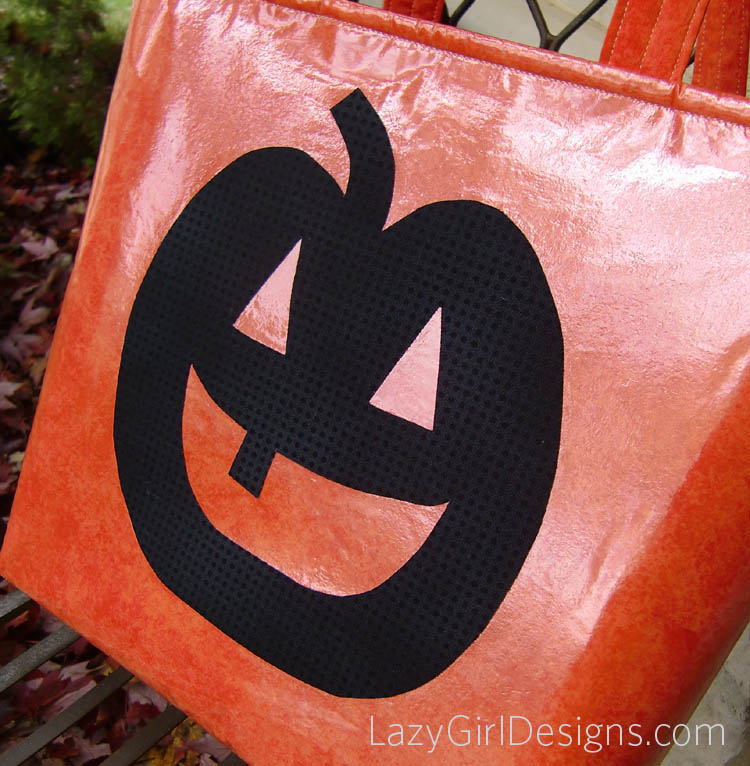 Here I've started with our Slicker Tote made in pumpkiny orange. And I've decided on a simple jack-o-lantern applique in black on top of the finished vinyl fabric.
Make Tote
First, make a Slicker Tote using Slicker Glossy Iron-On Vinyl (SLG102) and Slicker Tote pattern (LGD131) from Lazy Girl Designs. Save the paper backing from Slicker Glossy Vinyl, you'll use it later in the project.
Create and Prepare Applique
Trace your design, in reverse, on the paper side of our Fusi-Bond Lite (SLG101). Fuse to the wrong side of the applique fabric using warm iron, no steam.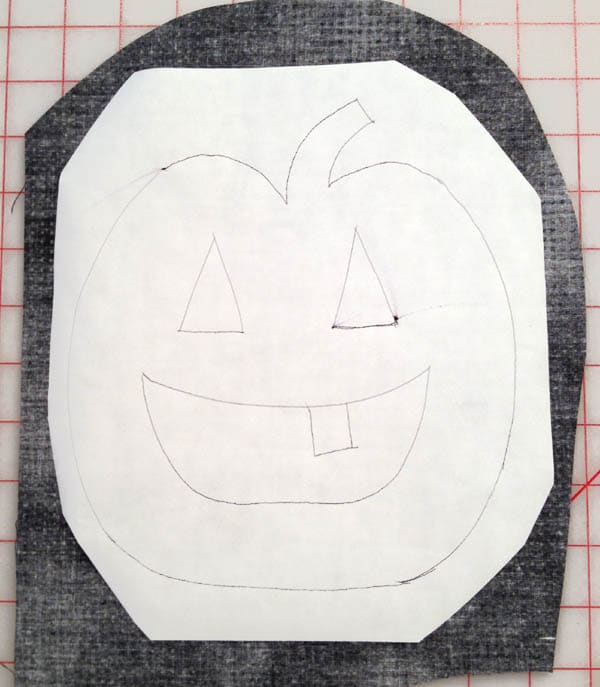 Let cool, then trim.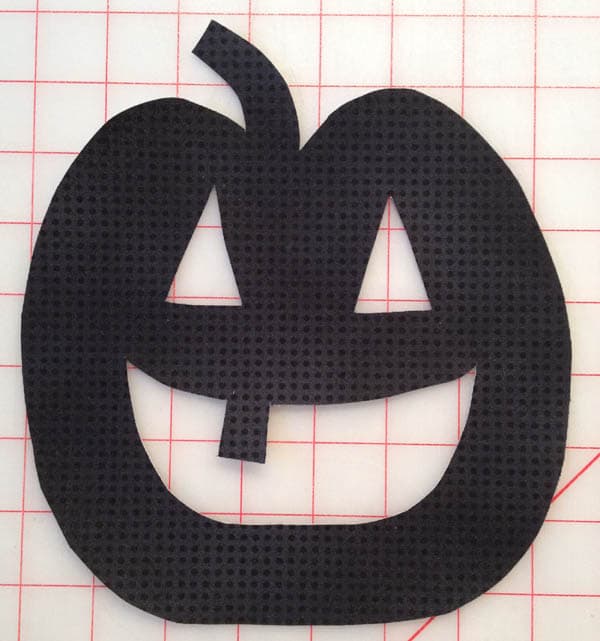 Peel paper from appliue.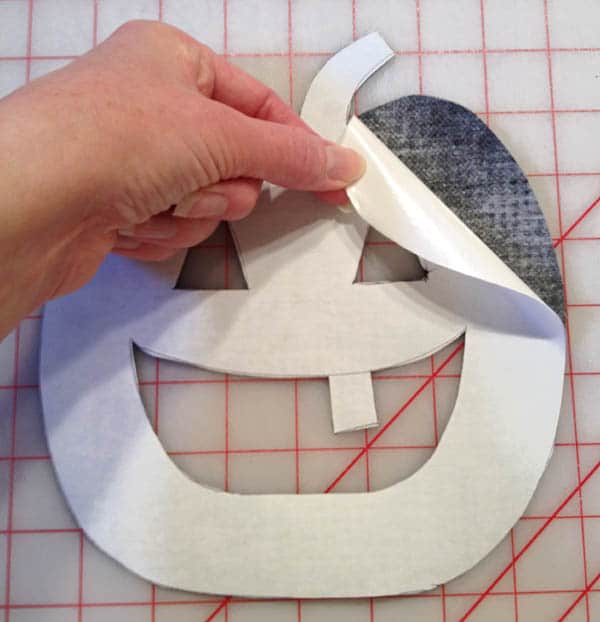 Look how beautifully the paper pulls away. You can see the smooth shiny surface of the adhesive, telling you the Fusi-Bond Lite is in tact for the whole applique from edge to edge.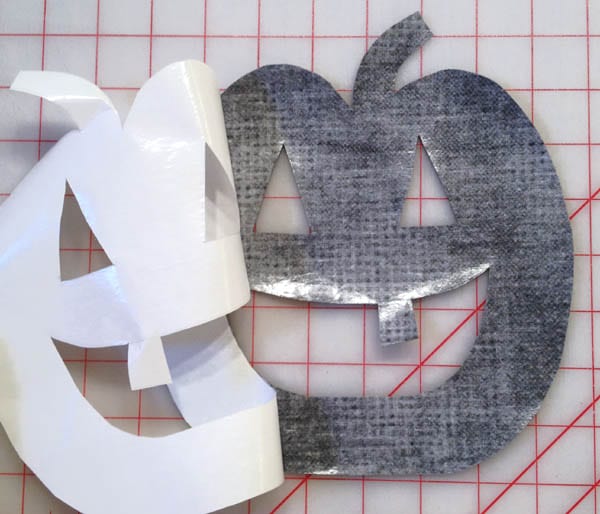 Locate Applique on Tote
Place your applique on the Slicker Tote where you want it. There is enough tack to the Fusi-Bond Lite to help hold your applique in place.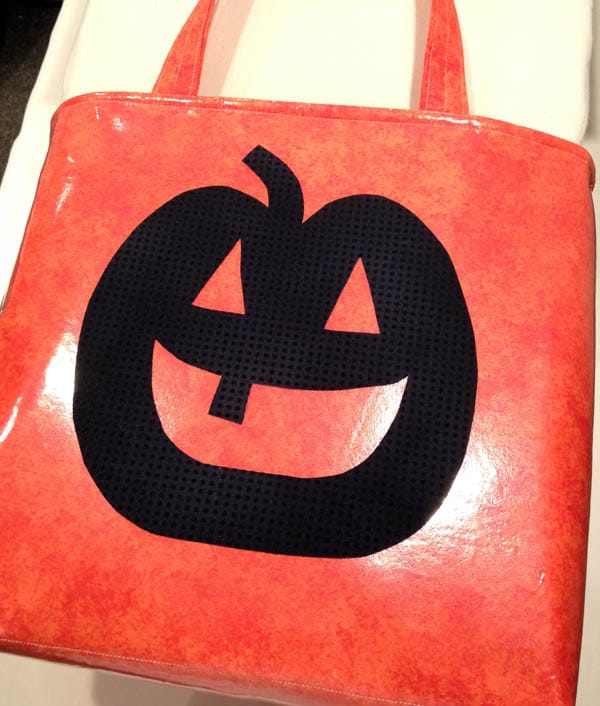 Fuse Applique
Cover with the paper backing from the Slicker Glossy Iron-On Vinyl. Use warm iron, no steam to fuse.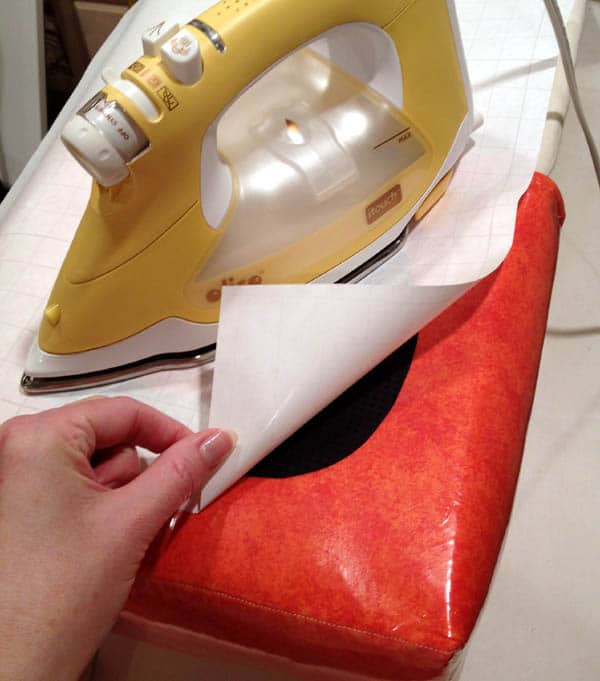 Peel away the paper and viola! You have an applique fused to a laminate – breaking all the rules and creating a mix of textures and visual interest. Pressing to fuse the applique did not damage the vinyl at all. The Slicker vinyl can be pressed again and again as long as you use the paper backing. Tip – after your project, roll paper backing and tuck it away for safe keeping. You might want to use it again on another project.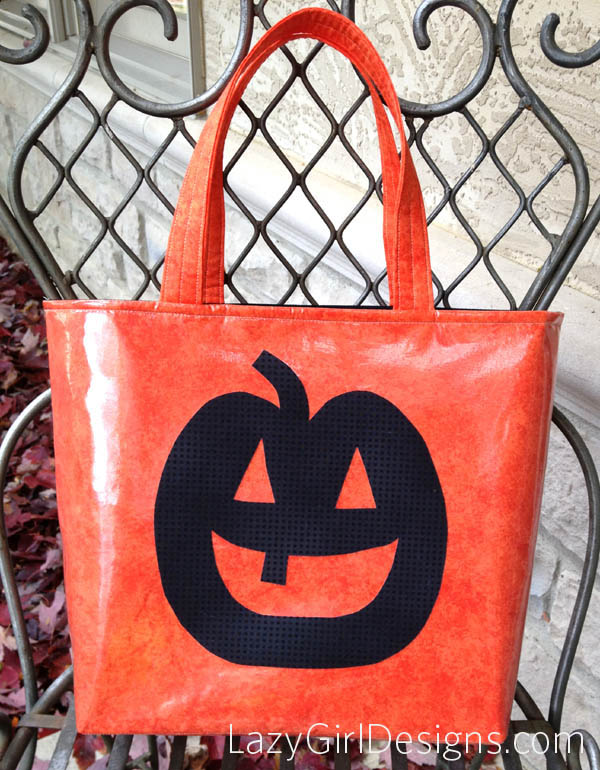 That's Pinterest-ing!
Join me on Pinterest here, remember to 'Follow' me there, and pin this post and pics to your Pinterest boards to save this idea.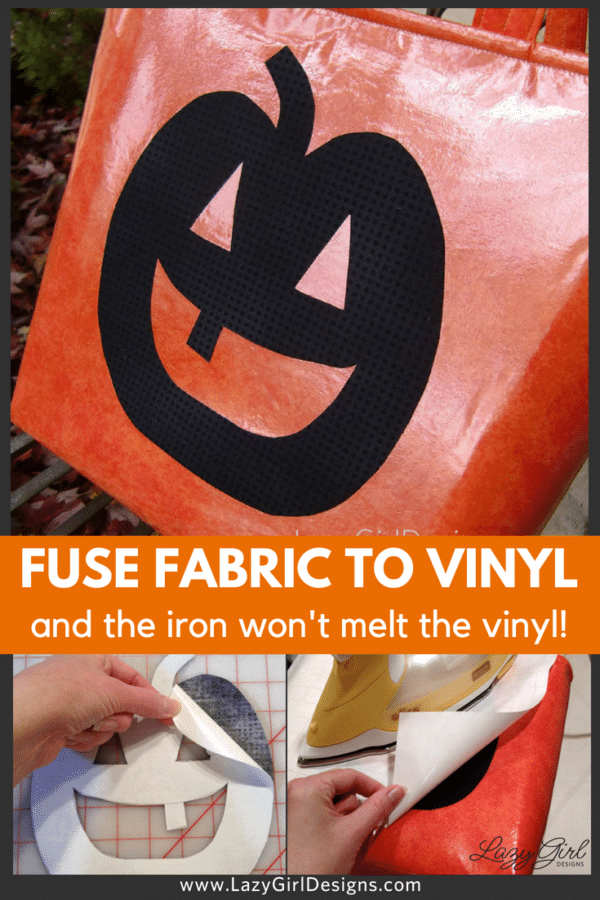 Sew Lazy Interfacing is on the Checker Newsletter blog here.
New to our blog? Subscribe to get emails so you don't miss a juicy morsel.
Like and share this post with your stitchy friends.
Join me in the Lazy Girl community on Facebook here: Facebook Lazy Girl
Enjoy!
Joan
Facebook Lazy Girl
Pinterest Joan Hawley
Instagram @JoanHawley
Twitter LazyGirlJoan