Combine Patterns For Your Perfect Bag Mash-Up
Lazies, Today we have the treat of a Lazy Girl bag mash-up, courtesy of Pannay Burt Guigley. Long-time Lazy Girl Pannay combined Margo and Claire for her perfect bag mash-up. With beautiful Fall fabrics, Pannay created Autumn Margo on one side and Autumn Claire on the other!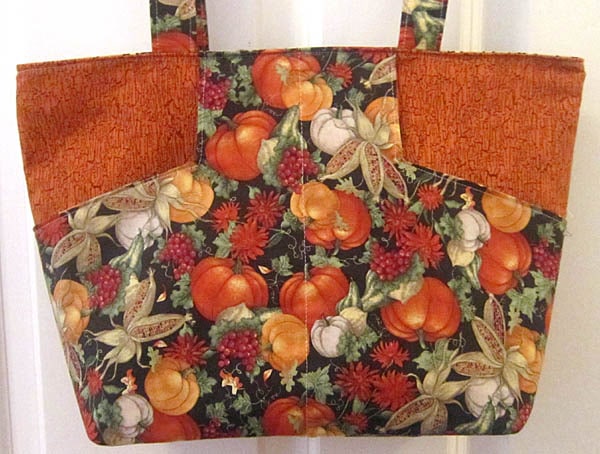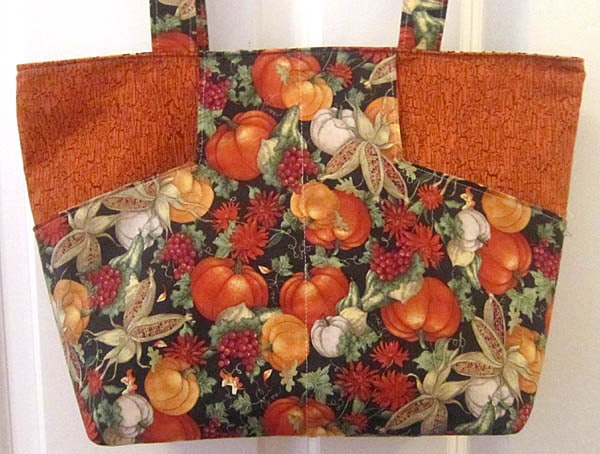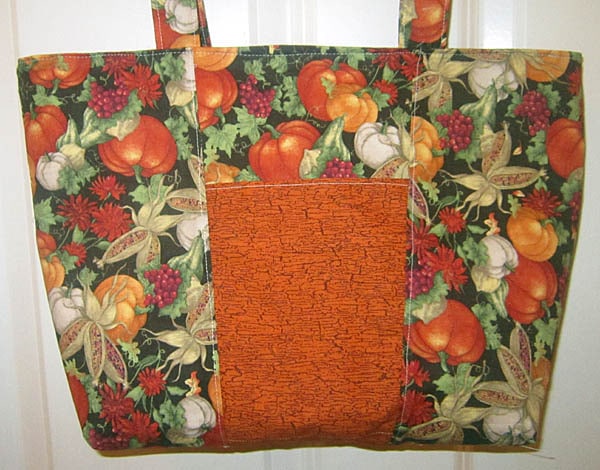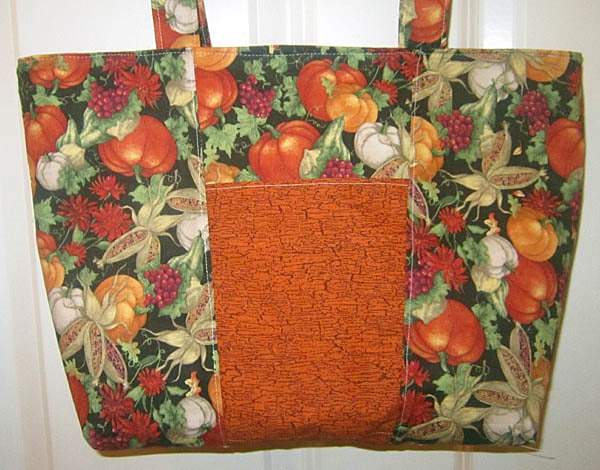 Combining Patterns
Margo and Claire are perfect to pair for a mash-up because they are exactly the same size. They simply offer different features.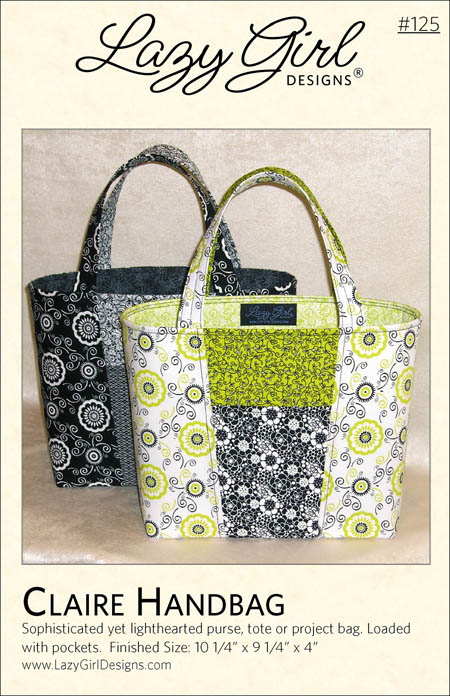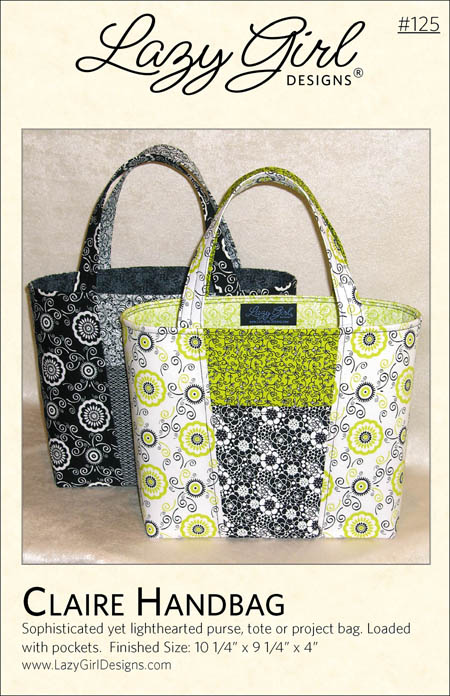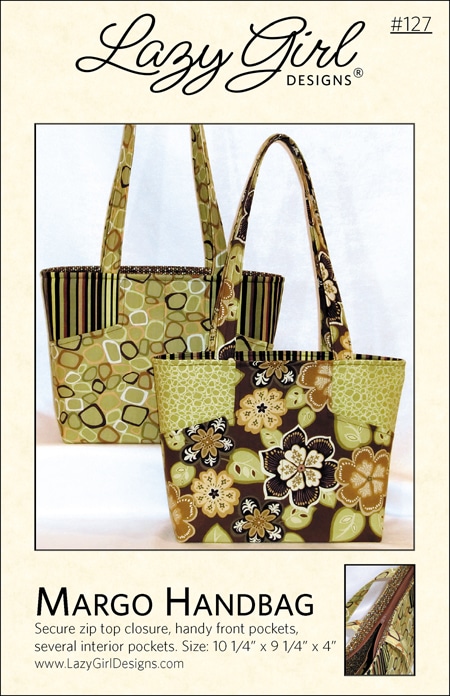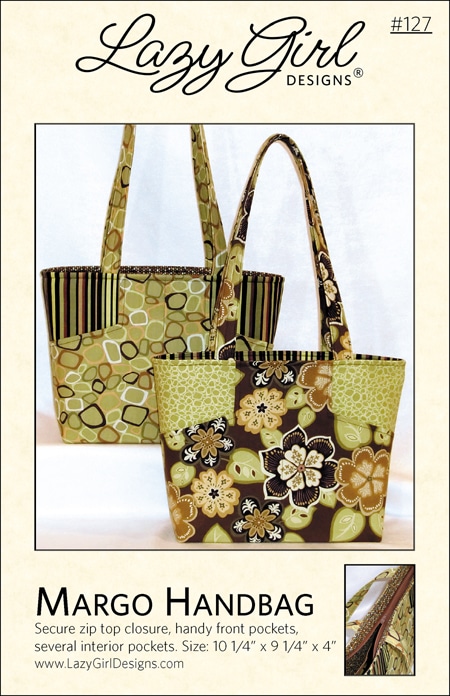 Here's Pannay
These Margo/Claire mash-up bags are for my oldest daughters music teacher. She has helped us so much! I had made her a Claire bag before, and I was carrying my current Margo around, and we just talked about what if you did one side of each, since the Claire pocket fits an iPhone in an otter case and the Margo is great for Chapstick and hand cream. Now I want to make myself a Margo-Claire bag!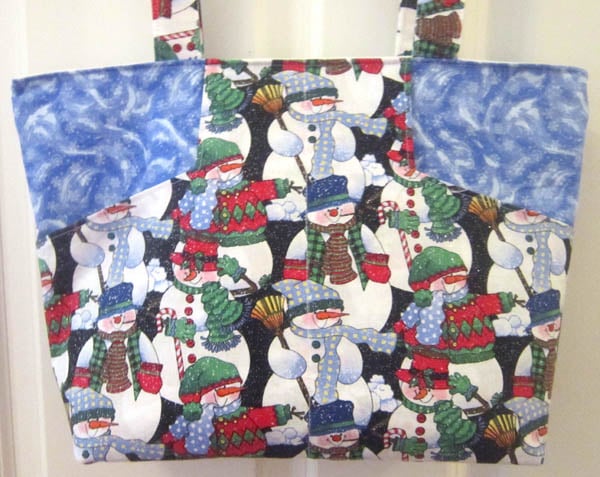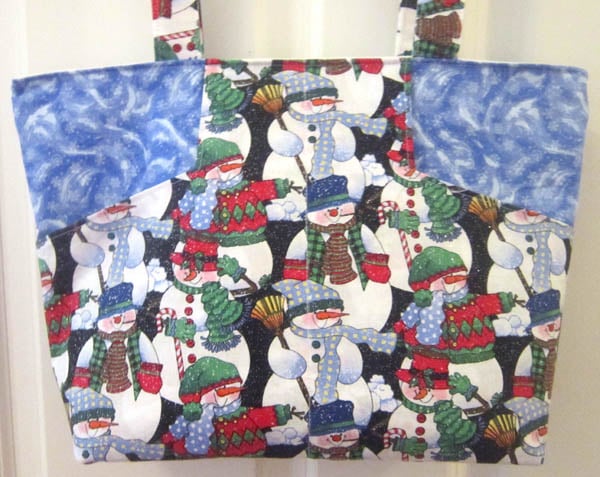 Margo on one side, Claire on the other!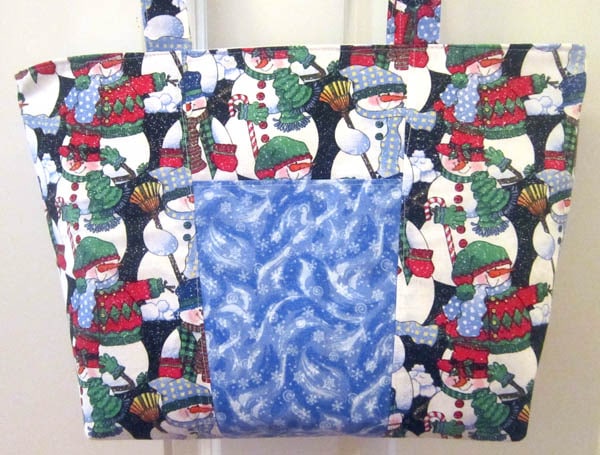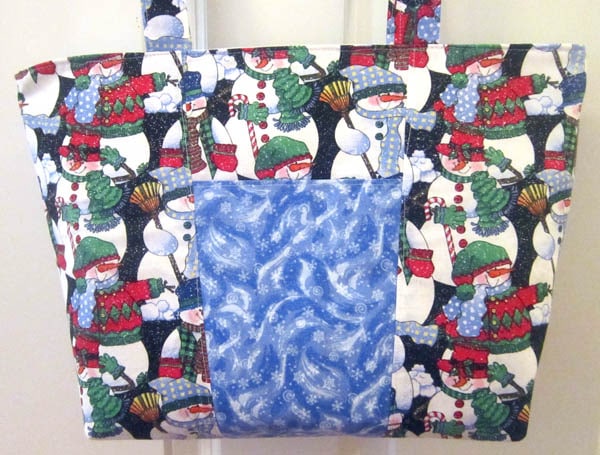 Below is the lining/pockets for the Winter mash-up.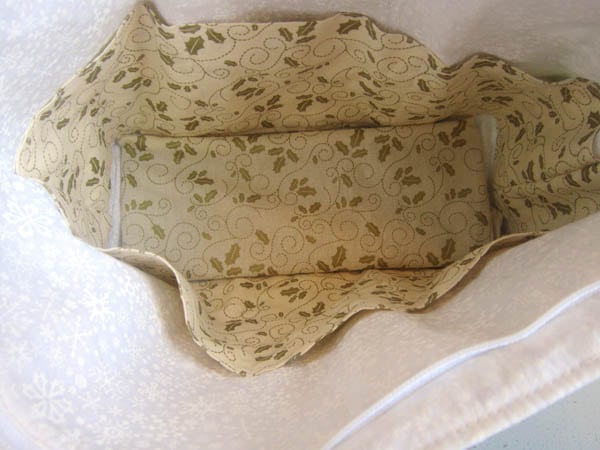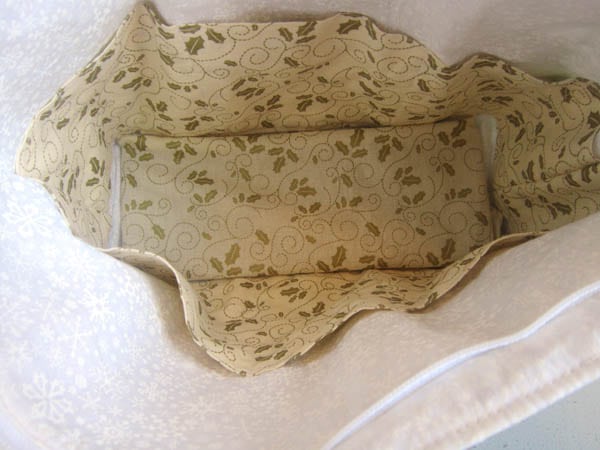 Below is the lining/pockets for the Autumn mash-up. Love that golden pocket fabric!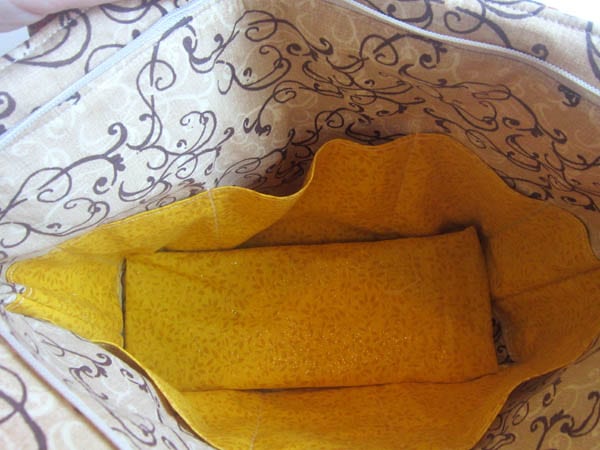 Mash-Up How To
To make your own Margo/Claire mash-up, cut one fabric for step 1 in Claire to create seams for the pocket. Finish making one Claire side as per steps 1-2. Follow Margo to make the rest. Follow Margo for handle construction and placement. You won't have the same placement landmark on the Claire side, so place the handle on the Margo side first, then match the placement on the Claire side.
There are lots of features, tricks and details that you can mix and combine from many of our bag designs. Why not get out all of your Lazy Girl patterns, pick the things you like best and consider combining them into a great big Lazy masterpiece mash-up of your own!
About Pannay
I grew up in Pittsburgh, PA, went to college in Rochester, NY and then returned to PA to finish a Masters in Education. I was an art teacher, but for the last 9 years I have stayed at home to raise my 2 daughters and 1 son.
I have always sewn, but got into quilting when we lived in Granville, Ohio. I took a quilting class and was instantly hooked. My first LGD bag was the Towne Purse. I bought it 2 days before we moved from Ohio, and made it the last 2 nights there. I loved it, and instantly started ordering other patterns!
Southern Fried Northern Chic
Currently I live in Northern Mississippi and sew most everyday during naptime. I have also started writing out my own purse patterns, since I have had so many people stop me to ask me where I get my bags. I teach classes locally at Sew Memphis (http://www.sewmemphis.com ). I love teaching others sewing and quilting! I am also teaching my 2 daughters to sew. They are 8 and 6. They both love making stuffies. My blog is Southern Fried Northern Chic at http://giggleysneedlesandpins.blogspot.com/, where I try to post projects and such. I have a few tutorials there for simple bags and other things. I am working on a project now for autistic children, we are testing them out. They are therapy pillows to help them sit during carpet time at school.
I love your patterns and you have taught me so much through them! I'm on Facebook at https://www.facebook.com/SouthernFriedNorthernChic and etsy at http://www.etsy.com/shop/pannayg. I have been writing and selling pdf patterns for bags, mostly diaper bags. I am really picky about my diaper bag, and sketch patterns out for myself on what I want.
Thanks Pannay!
Your wonderful creative inspiration makes me want to try this, too.
Enjoy!
Joan