Sweet Keepers, Part 2
Lazies, There's still time to make and gift some Sweet Keepers for this Valentine's Day! These fabulous heart-shaped fabric pockets are quick and just the right size to hold a precious piece of candy or a personal note. Join me for a few more tips and ideas to make the most of this cute project.
If you missed the Sweet Keepers FREE pattern in my previous post, hop over there (link below) and get that little sweet heart.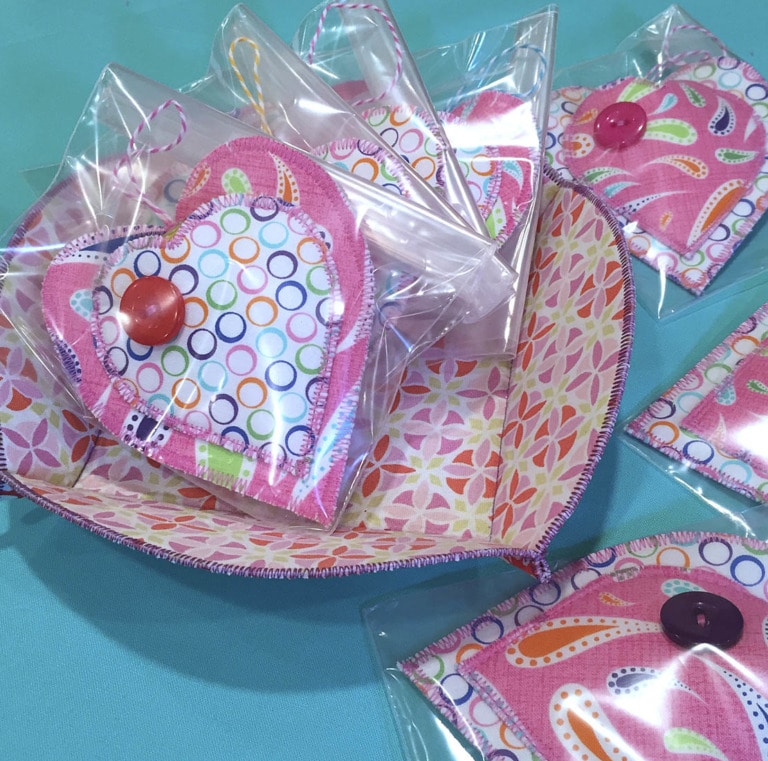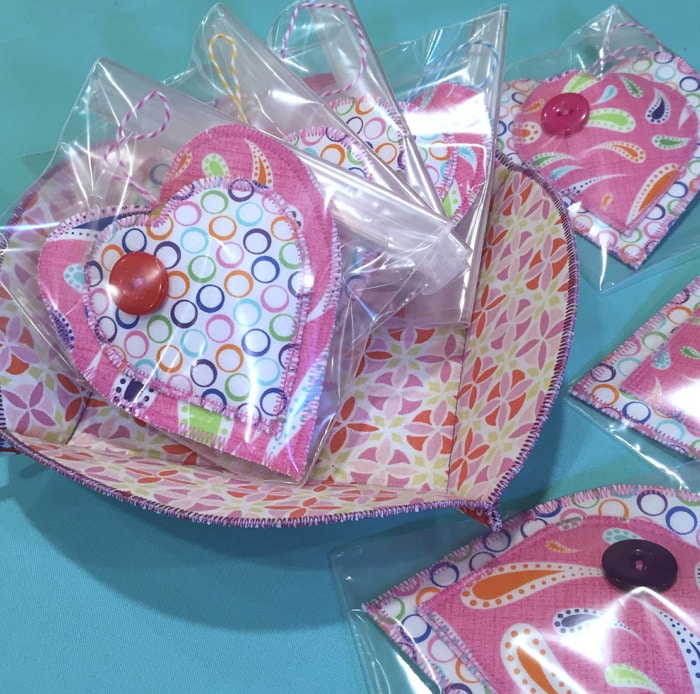 Hanging Around
Adding a hanging loop will allow your Valentine to display their Sweet Keeper long after the candy is gone. Imagine these in Christmas fabrics to hang on the tree.
Instead of tying the baker's twine around the button, tie it in a loop and attach to the Large Heart. You can do this at any time after zigzagging the edges. I added mine when the Keeper was done.
Use a piece of desk tape to hold the tie in place.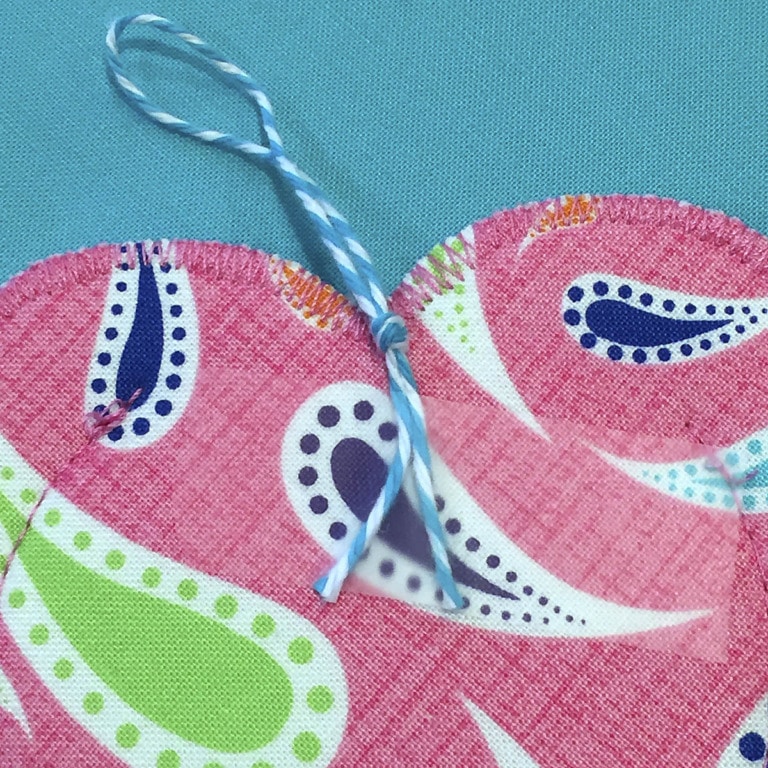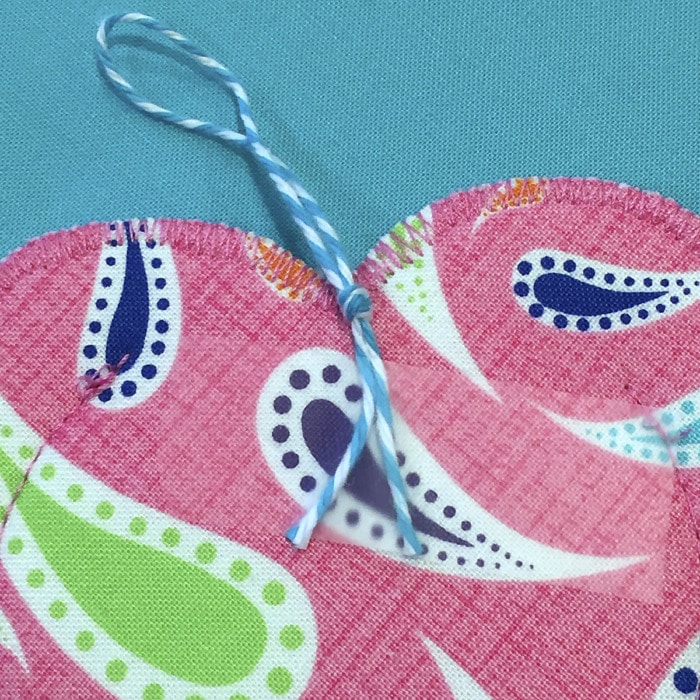 Use a tack stitch to attach. Set your stitch to a wide width and zero length, drop your feed dogs, too. Stitch from the front or back. Add a drop of glue or Fray Check for added security.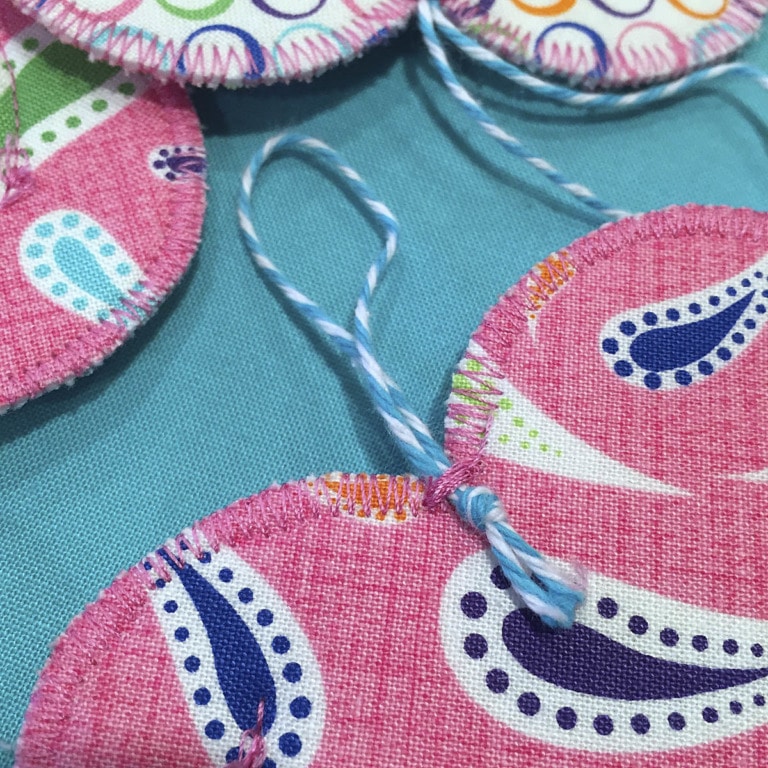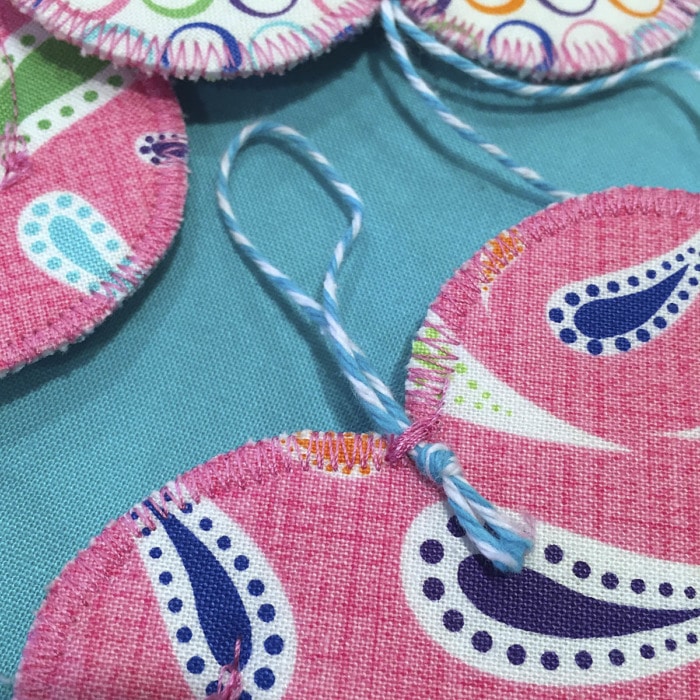 Needling
I am a fan of the SCHMETZ Chrome Professional Grade series machine needles. These needles are extra strong and resist adhesive. I use a size 70/10 for this and other Stiff Stuff craft projects like our Button Boats.
Normally, I would recommend a size 80/12 for sewing through these layers of fabric, interfacing and adhesive. The 70/10 from the Chrome series gets the job done beautifully. I prefer the Microtex style from this line. Consider giving them a try.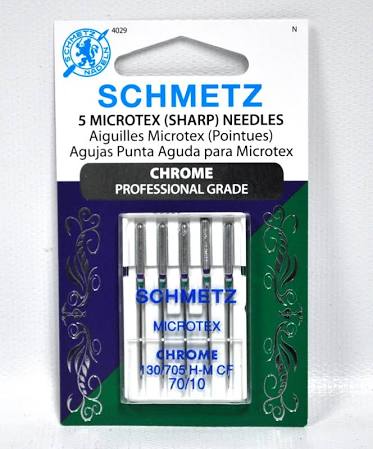 Lazy Tip
When the pack is empty, use the case to store hand sewing needles for travel.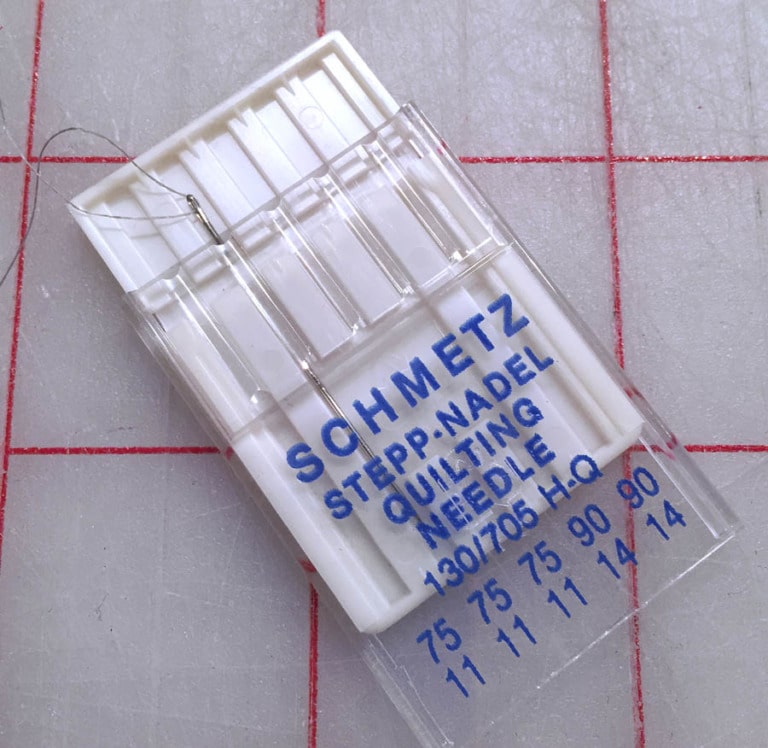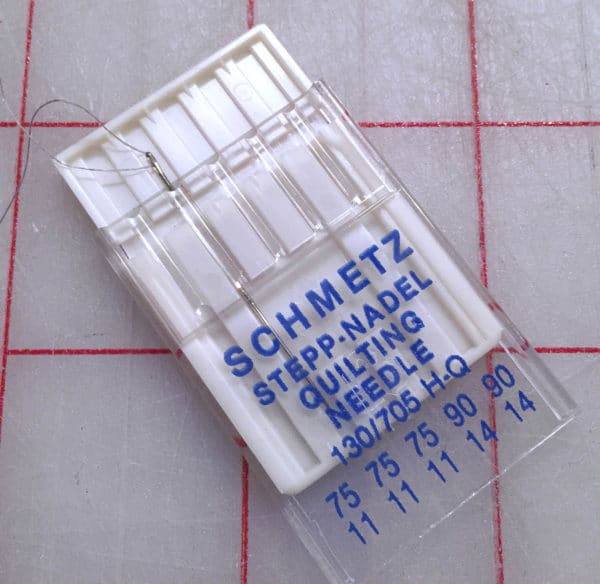 Other Ideas
I'm using a Large Heart for a mug rug in my studio. The Large and Medium Hearts can be used together or alone. Consider adding a magnet to the back for a simple, yet beautiful refrigerator decoration.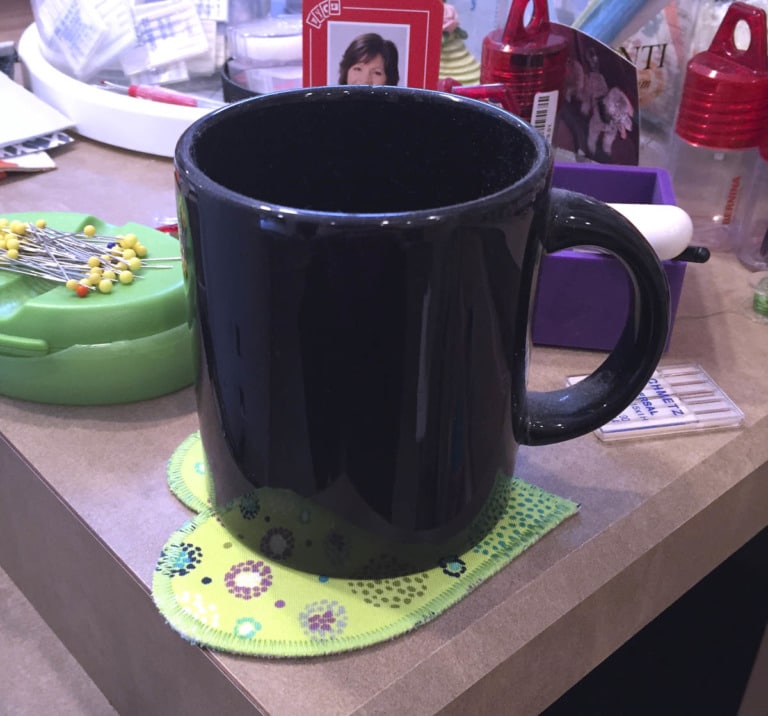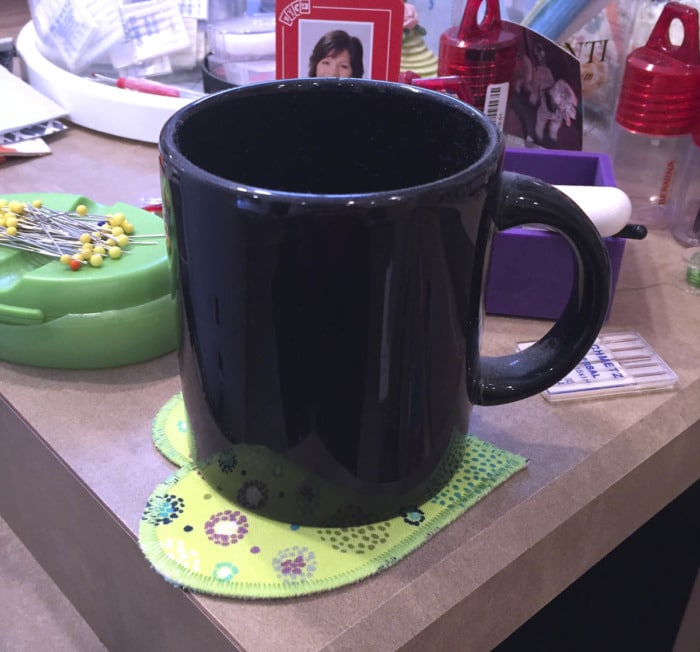 So, set yourself up with a slew to stitch and gift. I've sent more than three dozen Sweet Keepers to loved ones near and far. And I have a few by the front door for last minute love as needed.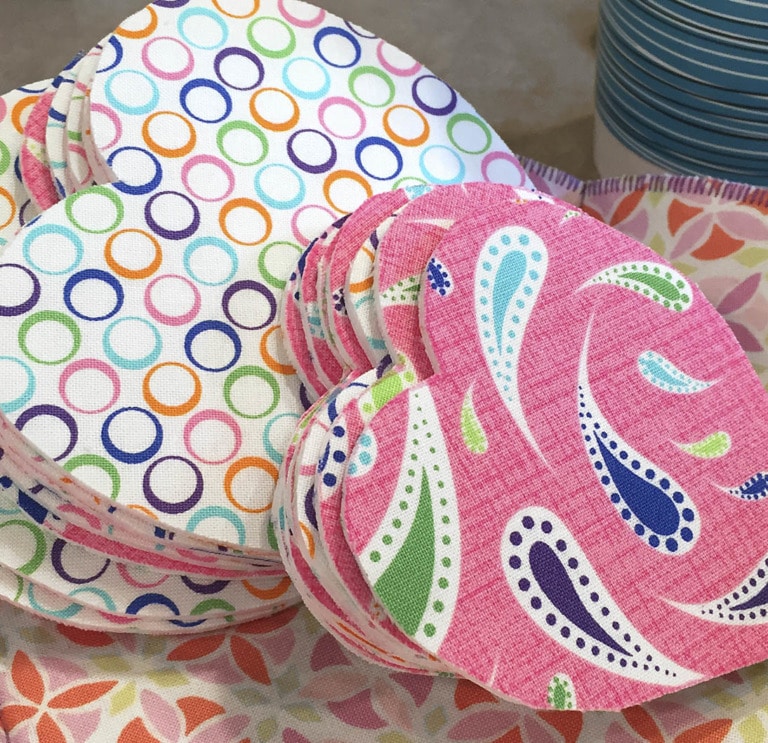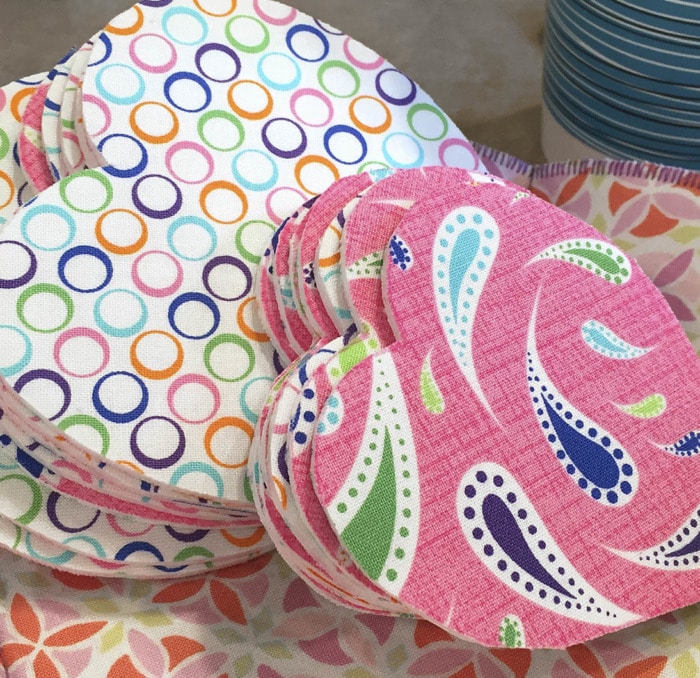 Other Supplies
Here are a couple of the other items I mentioned in my previous post.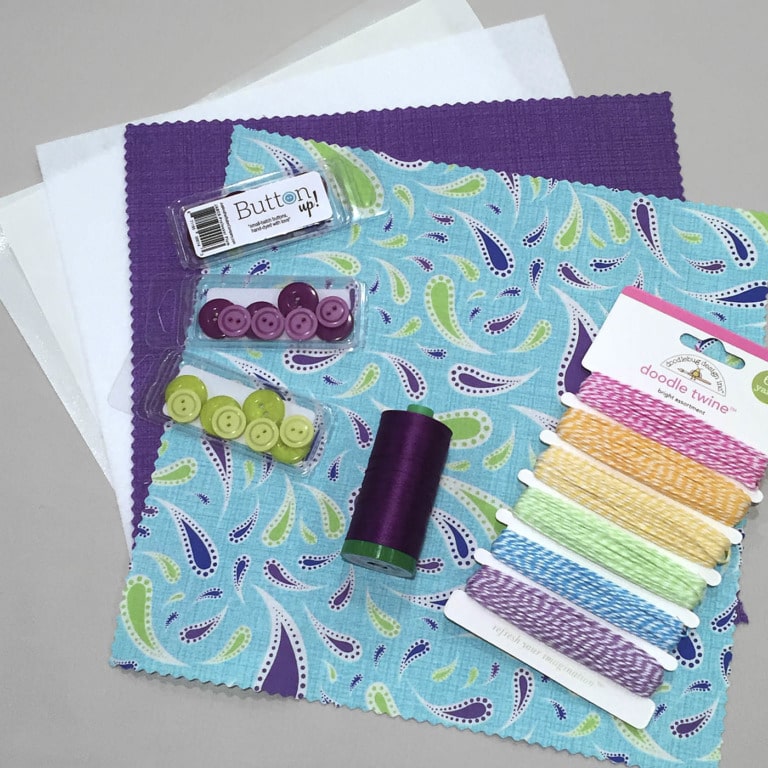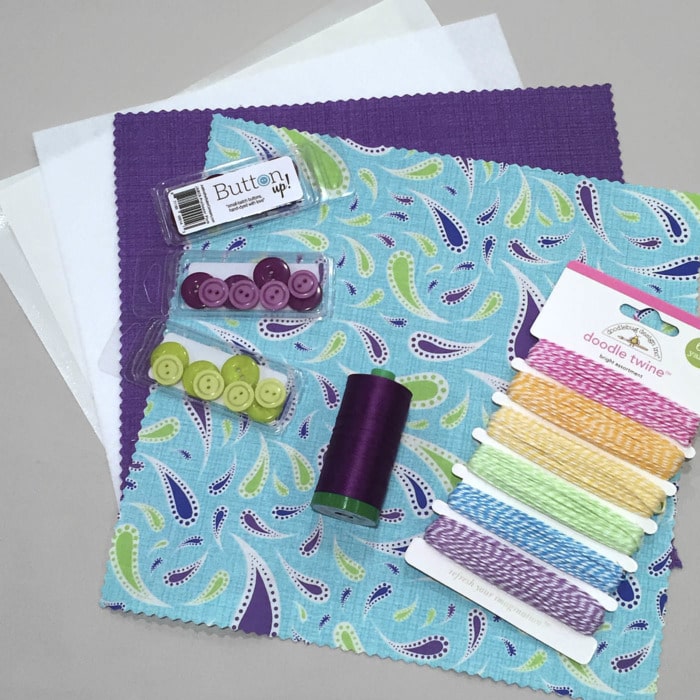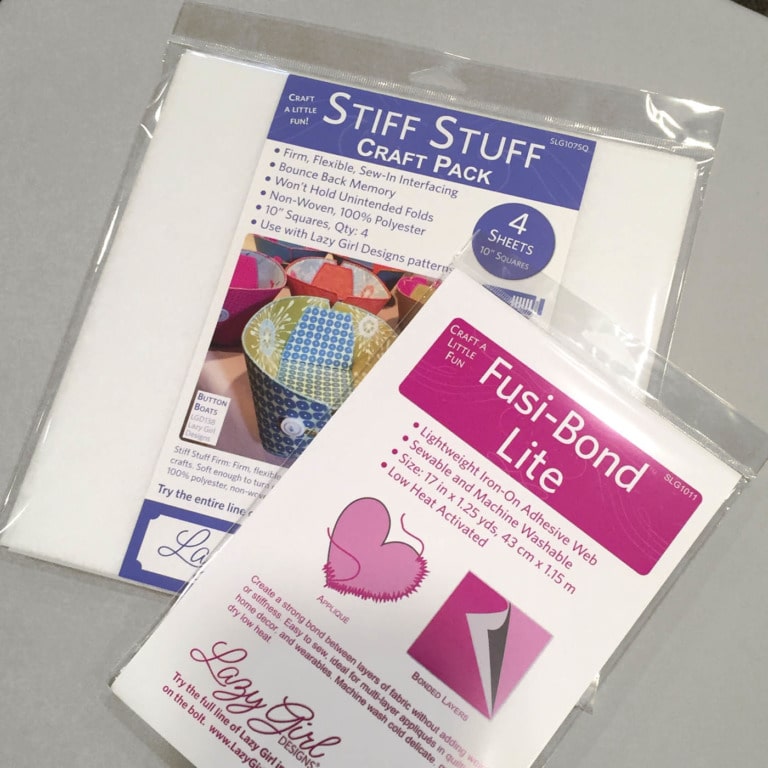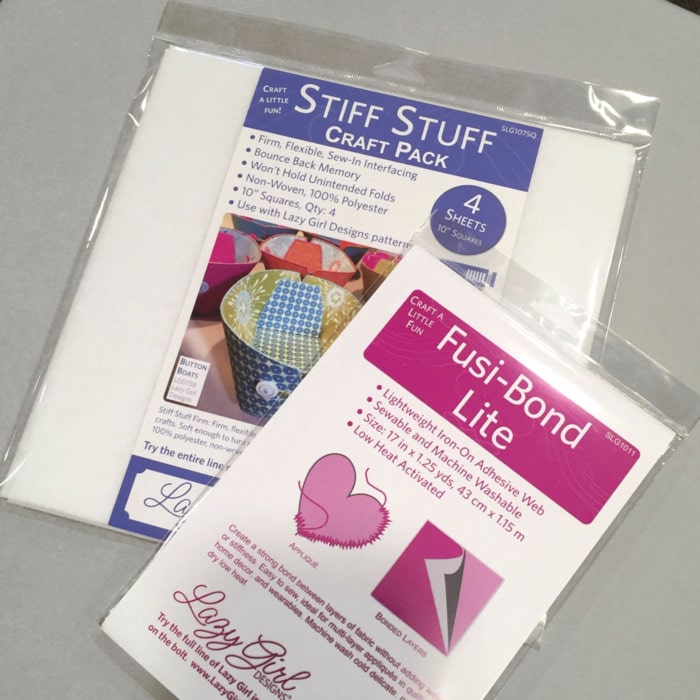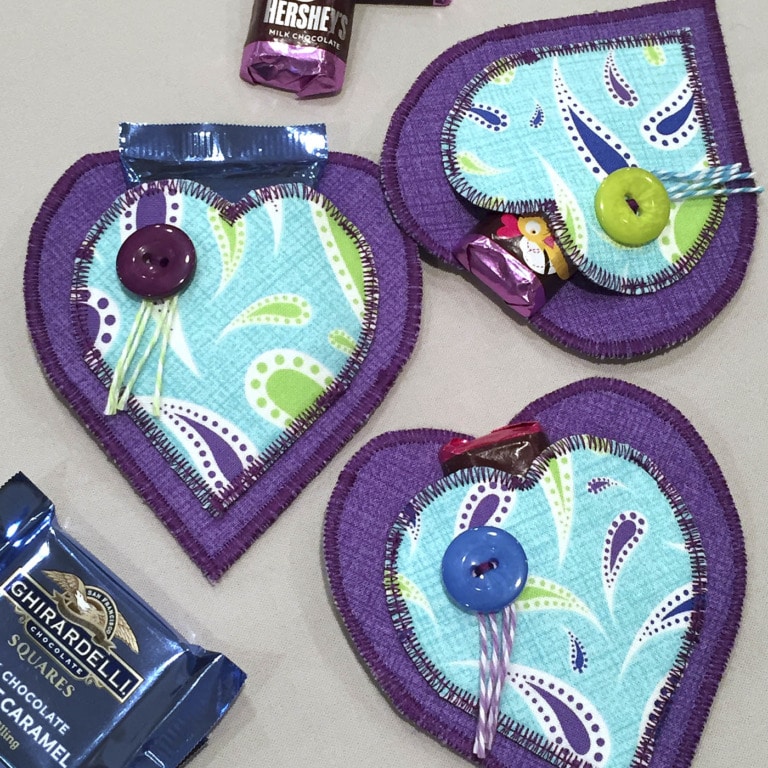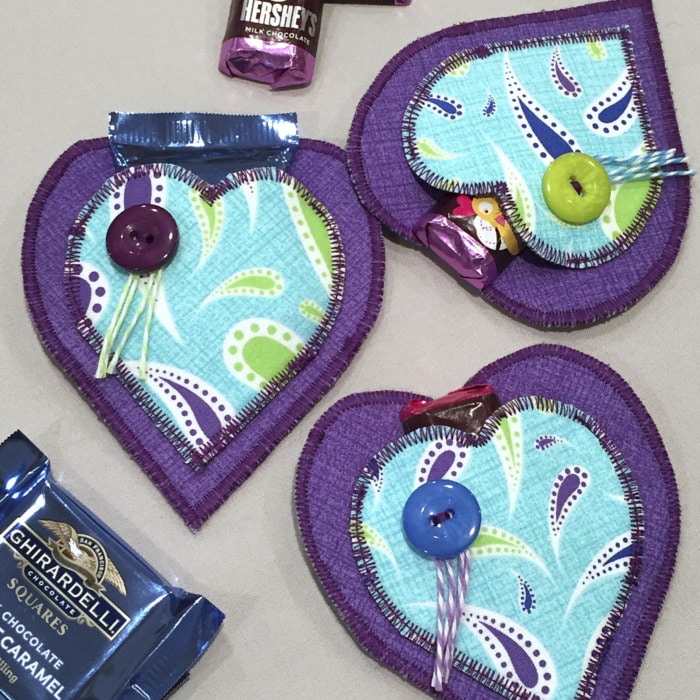 All you need is a few 10″ squares of fabric, some of our Stiff Stuff and Fusi-Bond Lite, and a little bit of time. Oh, and chocolate! Or write some sweet notes.
Also Recommended:
– 5/8″ Buttons, JABC8 Button-Up Snack Pack from Just Another Button company
– Baker's Twine 10″ length for each heart (yarn or floss work, too!)
– Frixion Erasable Markers
Free Pattern
Get the Sweet Keepers FREE pattern in my previous post here.
Shop Owners
You are invited to join my wholesale newsletter list for product updates, news, and tips for your shop.
Like and share this post with your stitchy friends. Join the Lazy Girl community on Facebook here: Facebook Lazy Girl
Happy Valentine's Day!
New to our blog? Subscribe to get emails so you don't miss a juicy morsel.
Like and share this post with your stitchy friends.
That's Pinterest-ing!
Join me on Pinterest here, remember to 'Follow' me there, and pin this post and pics to your Pinterest boards.
Enjoy!
Joan
Facebook Lazy Girl
Pinterest Joan Hawley
Pinterest Lazy Girl Community
Instagram @JoanHawley
Twitter LazyGirlJoan
Note: This post contains Amazon affiliate links. I make a commission when you order items through those links.