Quilty Stocking Stuffers for Cyber Monday Shopping
Lazies, I've come across a couple of quilty products I'd like to recommend for Cyber Monday shopping. And maybe you'll find a gift or two for your favorite quilting buddy. Be sure and treat yourself while you're at it!


Everything Bags
I picked these up a while ago and had a chance to finally use them on my recent trip to Houston Quilt Market. I fell in love with these zip project bags. Here are three reasons why I am recommending these over any old generic zip project bags.
– Function: they each have two compartments. A main zip mesh section and an inside zip pocket behind the colored panel. I could easily tuck one inside another, too. See the pic below.
– Colorful: I love these fun colors. Each size bag is a different color. Color coding helped me keep track of things and they're pretty.
– Price: they are sold as a 4 pack of different sizes and it's a good value.
Link Everything Bag Set/4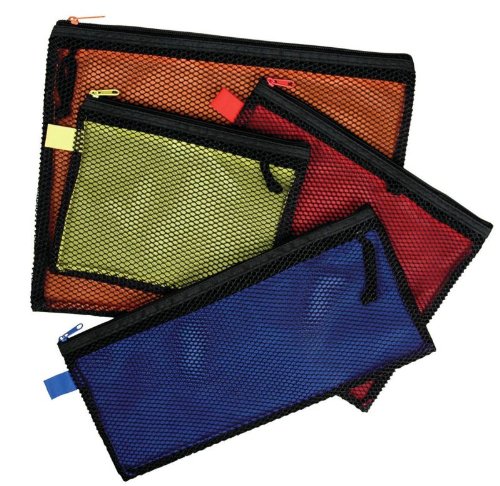 Below is my zip bag, loaded with a project ready to go. Material and
supplies in the first pocket. Clover Yo Yo Makers in the inside zip pocket.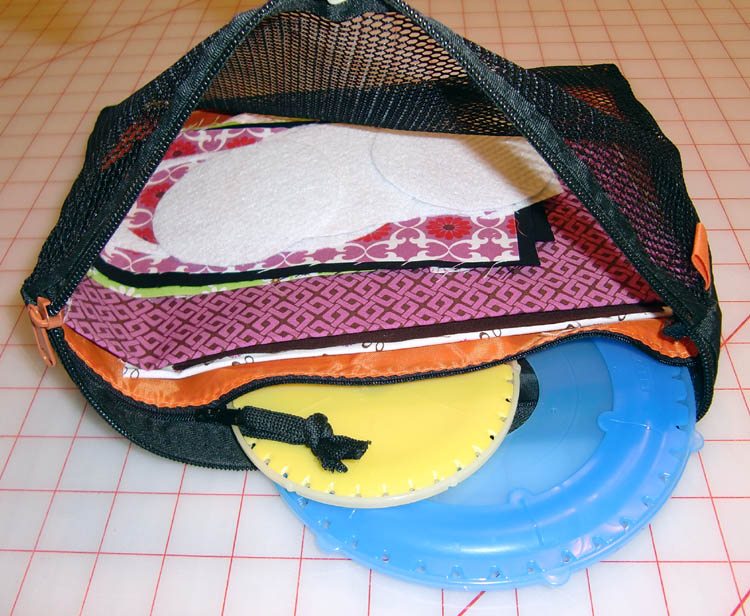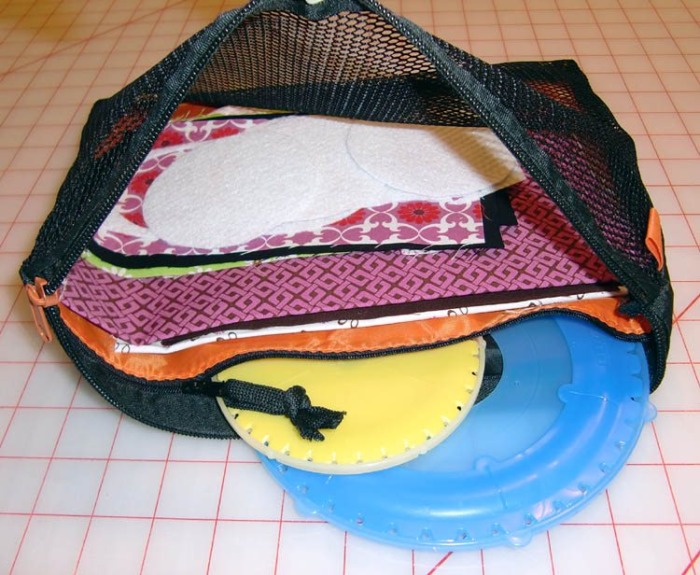 Olfa Rotary Circle Cutter
I've recently had occasion to cut some circles. There are all kinds of tools and templates available to help draw or cut circles. I already have several so I traced around some circle templates then scissor cut and it was not pretty
While at Market I saw a demo of the Olfa Rotary Circle Cutter and I was really impressed. I ran right out and bought one. I am very happy with how it works. For me, it cut perfect circles in a number of sizes. Olfa has a nice video demo online here: Rotary Circle Cutter
Link OLFA 1057028 CMP-3 Rotary Circle Cutter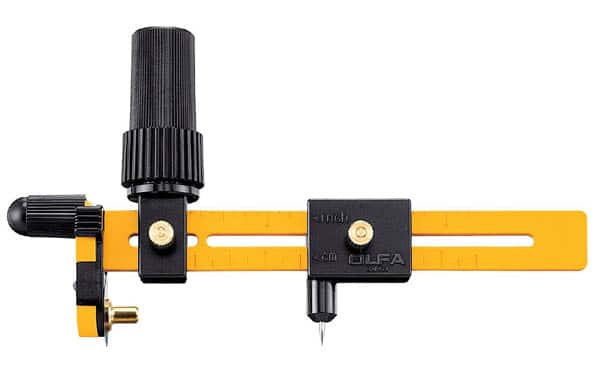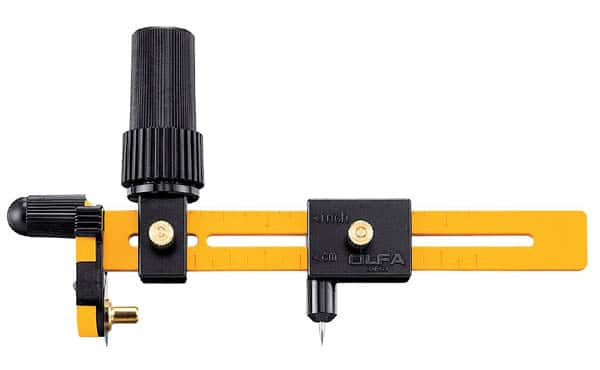 Clover Quick Yo Yo Makers
Finally, Clover Quick Yo Yo Makers. They come in many shapes and sizes, but the large and jumbo round shapes are my favorites. I fell in love with these when we met oh so many years ago in 2007. I even put a tutorial together here.
Link Clover Quick Yo Yo Makers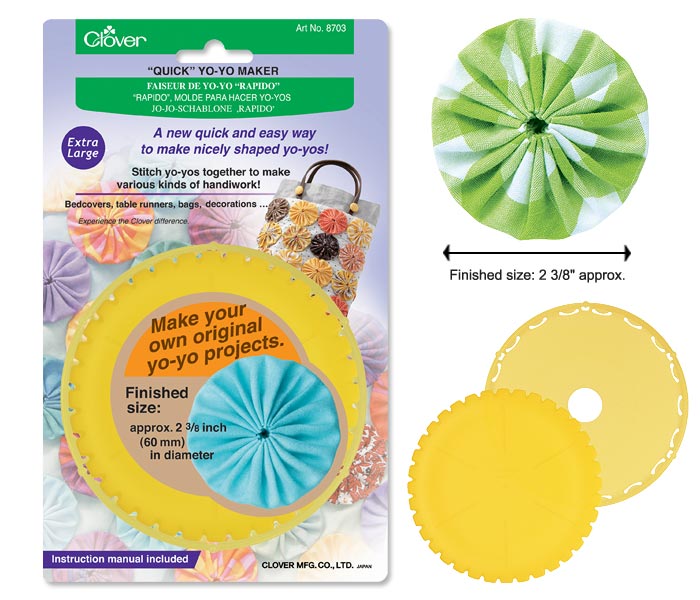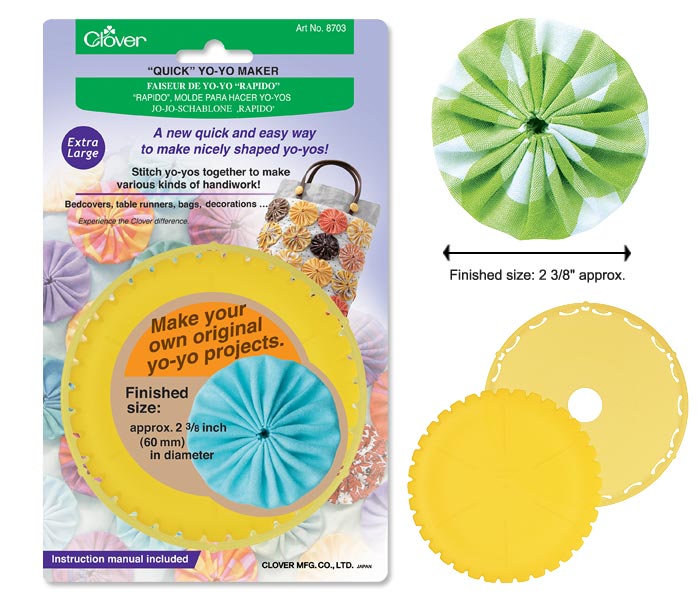 All of these items are available through local quilt shops or online. Happy Cyber Monday shopping!
New to our blog? Subscribe to get emails so you don't miss a juicy morsel.
Like and share this post with your stitchy friends.
Join me in the Lazy Girl community on Facebook here: Facebook Lazy Girl
Enjoy!
Joan
Facebook Lazy Girl
Pinterest Joan Hawley
Pinterest Lazy Girl Community
Instagram @JoanHawley
Twitter LazyGirlJoan
Note: This post contains Amazon affiliate links. I make a commission when you order items through that link.