Product Review: Soft and Stable Foam Interfacing for Mom's Margo Handbag
How to use foam interfacing bag support to give your bag sewing pattern good structure.
Lazies, I made this tone on tone Margo for my Mom recently. What's different about this Margo is that I used Soft and Stable in place of fleece or batting for this bag. Look at her beautiful posture! She stands up tall and straight.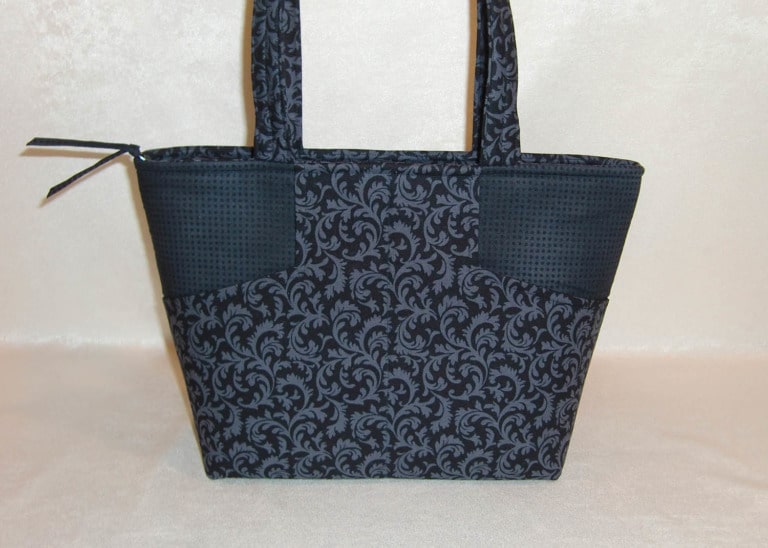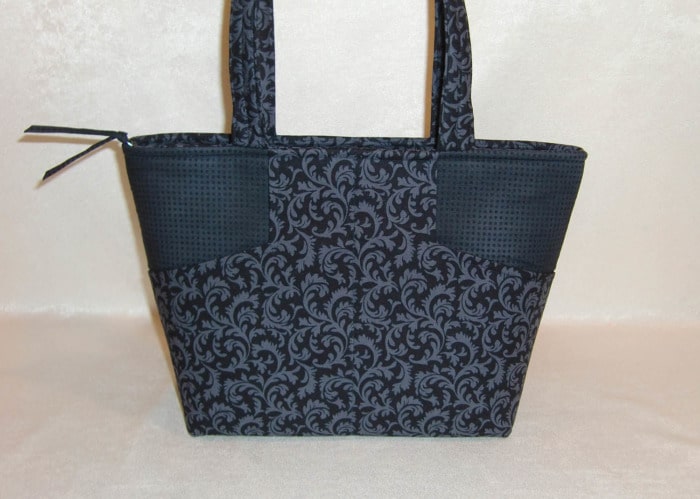 Lazy Girl Designs Margo Handbag made with
Soft and Stable from By Annie's
in place of fusible fleece or batting.
This post contains affiliate links. I make a commission when you order items through those links.
Soft and Stable Foam Interfacing for Bag Patterns
Soft and Stable is a product that can be used in place of fleece or batting in purse, craft and smaller quilt products. It's a layer of foam, sandwiched between two layers of thin knit. By Annie's offers it in several size cuts and two colors: black or white. It is a sew-in product, not a fusible.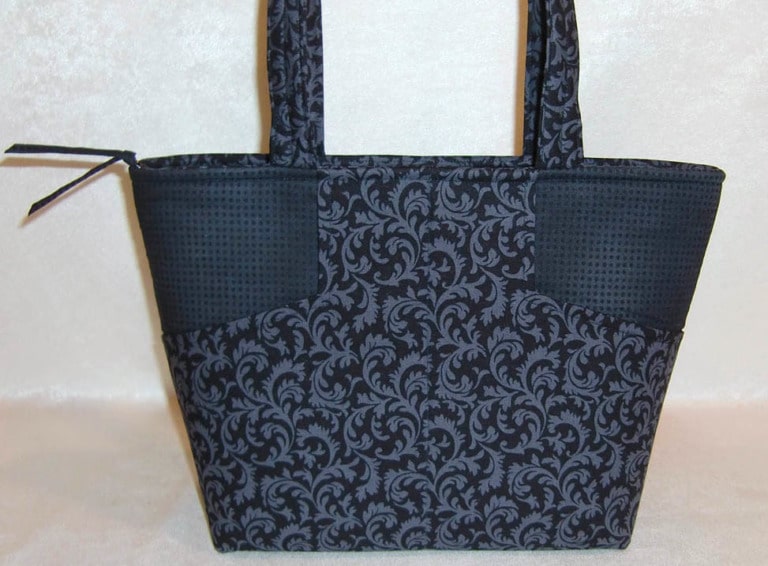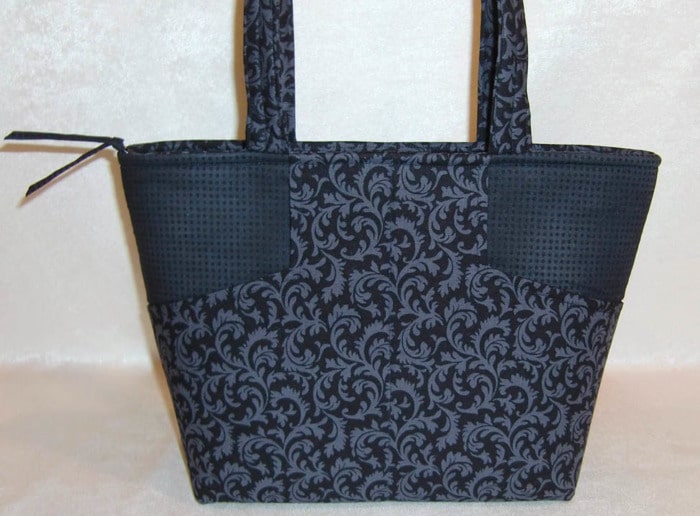 Here's Margo unzipped. You can see the black zip sandwiched between
the black/gray fabric on top and the light gray fabric below. I simply
replaced the 1.5″ strip of lining fabric with cover fabric.
About the Margo Handbag Pattern
The Margo Handbag (LGD127) has been our top selling pattern since its release nearly two years ago. Mom tested the prototype the year before and couldn't love this bag more. In fact, she's been carrying a Margo since the prototype in October 2009. So, when it came time to make Mom a fresh Margo, I thought it was the perfect opportunity to try out Soft and Stable from By Annie's
The two front pockets are very functional with easy access to your phone or keys. Margo's zipper installation sets the zip just down from the top edge of the bag for a beautiful and clean finish. Don't forget the loads of inside pockets. Size is just over 10″ x 9″ x 4″.
Get the Margo Handbag pattern here.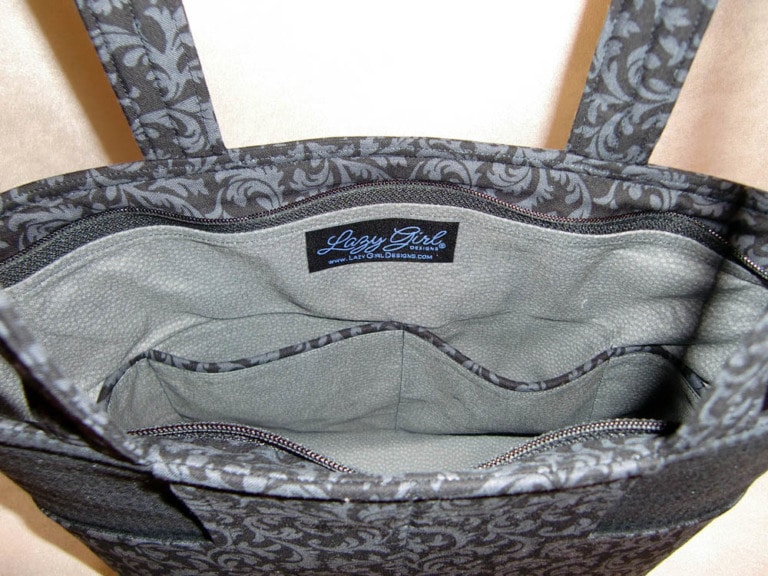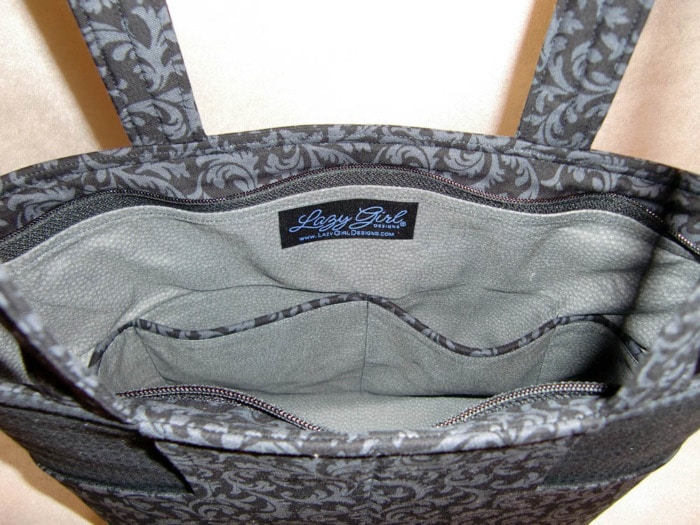 A look inside reveals light gray fabric for the lining and pockets.
Pockets are topped with piping made from the
cover fabric for easy visual access.
Working with Soft and Stable
The Soft and Stable is a thicker material than the fusible batting I usually work with on all of my bag designs. Being thicker, it makes the space for the inside of the bag just a tad smaller. That means the lining needs to be smaller in order to lay flat against the outside of the bag.
Toward that end, I took a seam allowance between 1/2″ and 3/4″ for the side seams of the lining. It still wasn't enough. The impact – the pockets at the side seams are smaller, still good for pens, etc. And the lining is still a bit wavy.
I used a lightweight fusible interfacing on the lining fabric because that is all that was needed for this size bag combined with the support of the Soft and Stable.
To use with my designs, baste in place around the edges where you would normally use a fusible batting/fleece. Soft and Stable would be great to use in handles.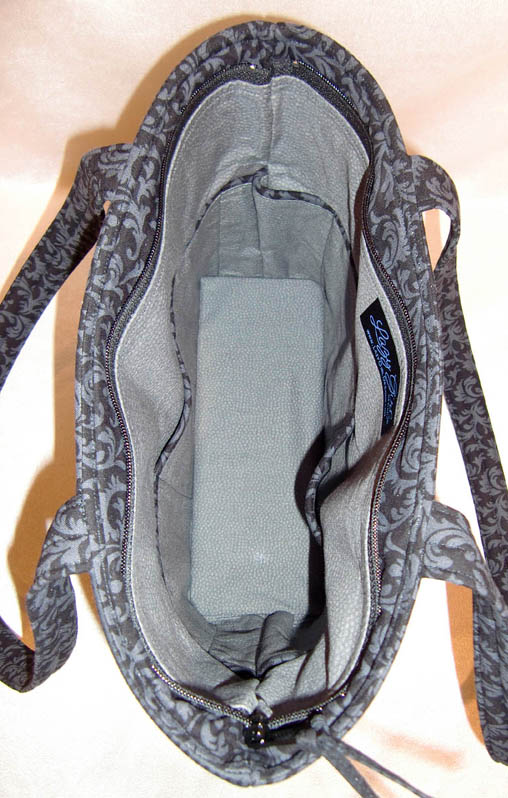 Lining is a little wavy due to smaller size of inside space.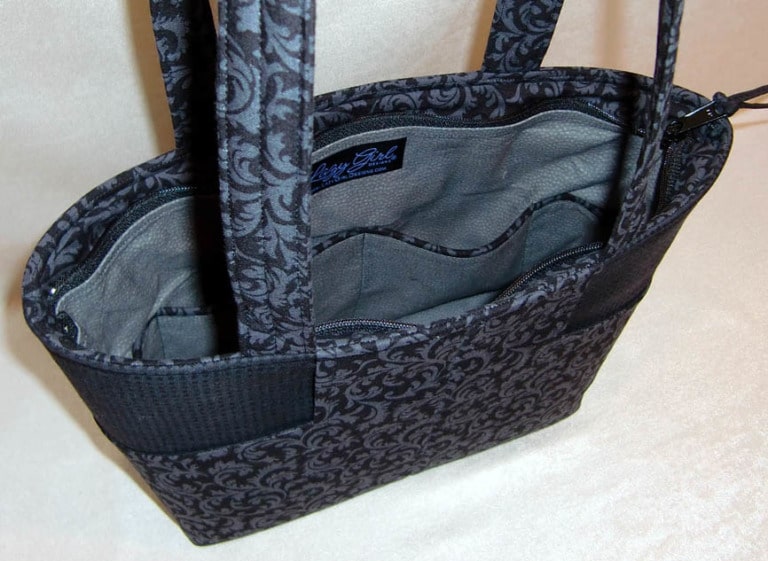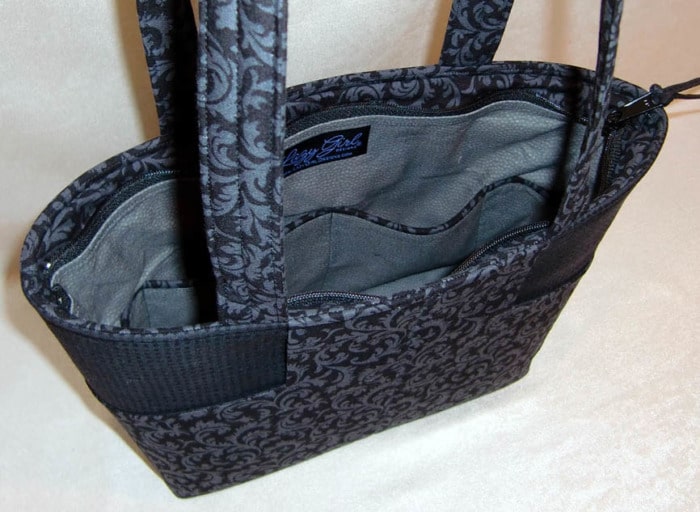 The wave is noticeable when you are looking for it.
However, the bag stands up like a champ!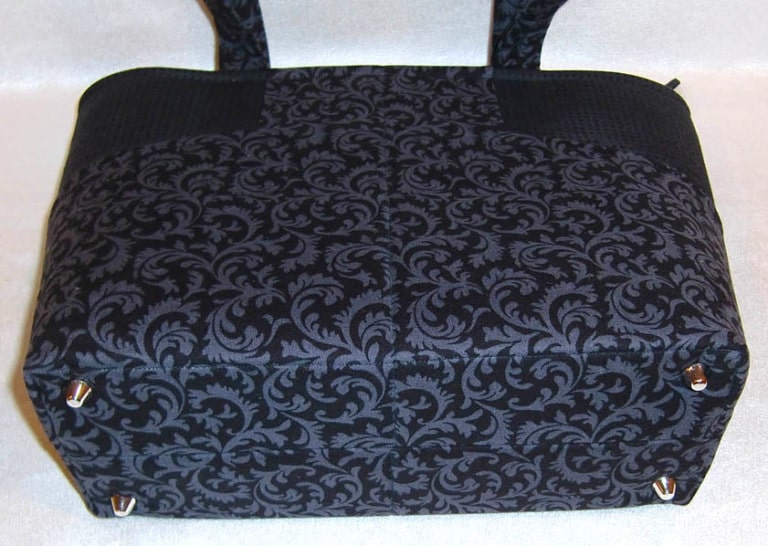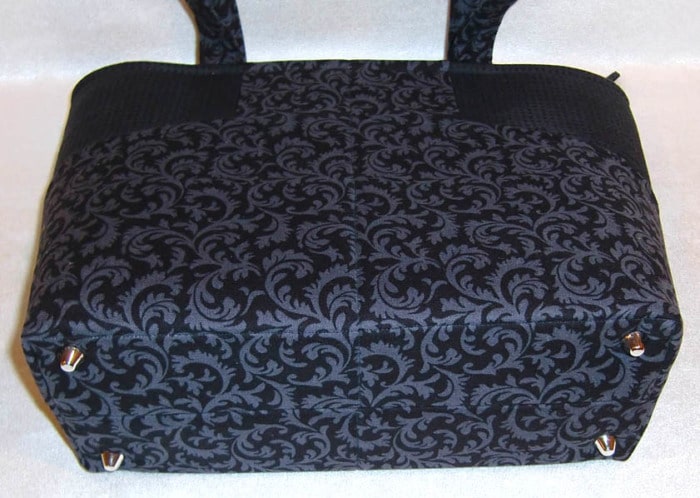 Last but not least, I added metal purse feet. Mom loves the ka-klink sound
her purse makes when she sets it down.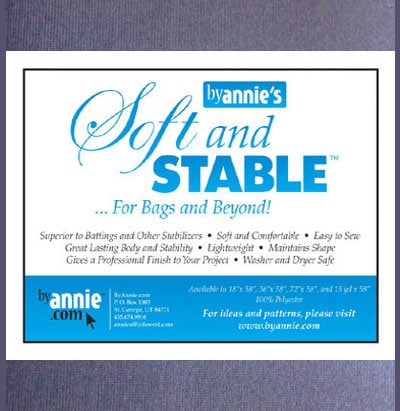 Soft and Stable support from By Annie's. Available in black or white. Good stuff!
For more info about Soft and Stable
Check out: our blog post about Soft and Stable
Check out: By Annie's website here: Soft and Stable

Margo Handbag Pattern: Get the Margo Handbag Pattern here
Subscribe to receive emails for my blog and newsletters about new patterns and project ideas.
Enjoy!
Joan
Joan's Sewing Group | Pinterest
Like and share this post with your stitchy friends.