Margo Dressed in Fandango by Moda
Lazies, Continuing on with my Margo adventures this week, I had a chance to dress Margo Handbag (LGD127) in the 'Fandango' line from Moda and I love how she turned out. I worked with the green/yellow/brown colorway for both bags. Click on any of the images to enlarge.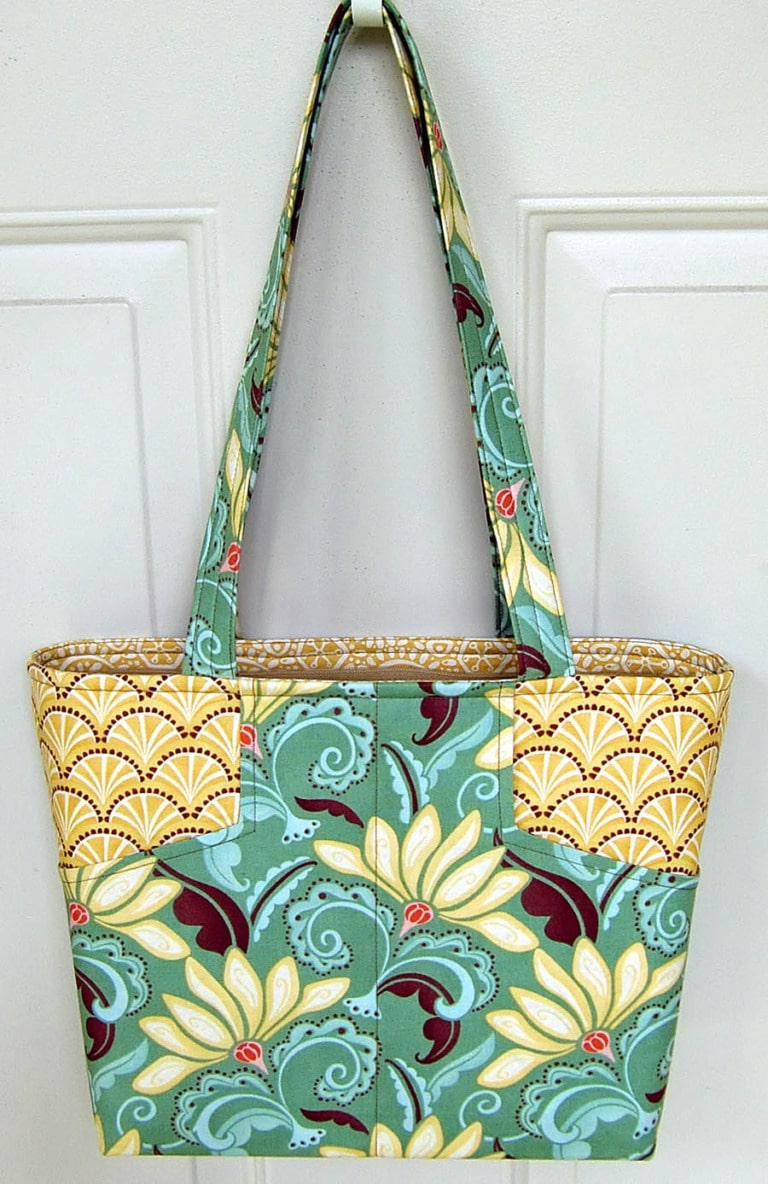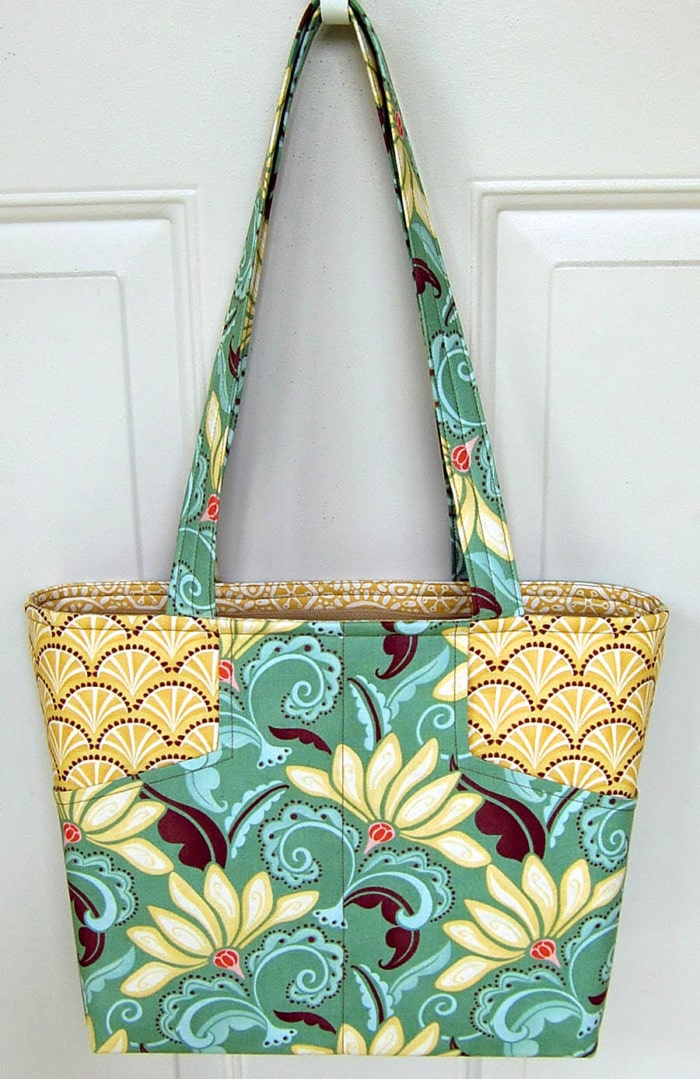 A quick peek inside reveals more fabric fun.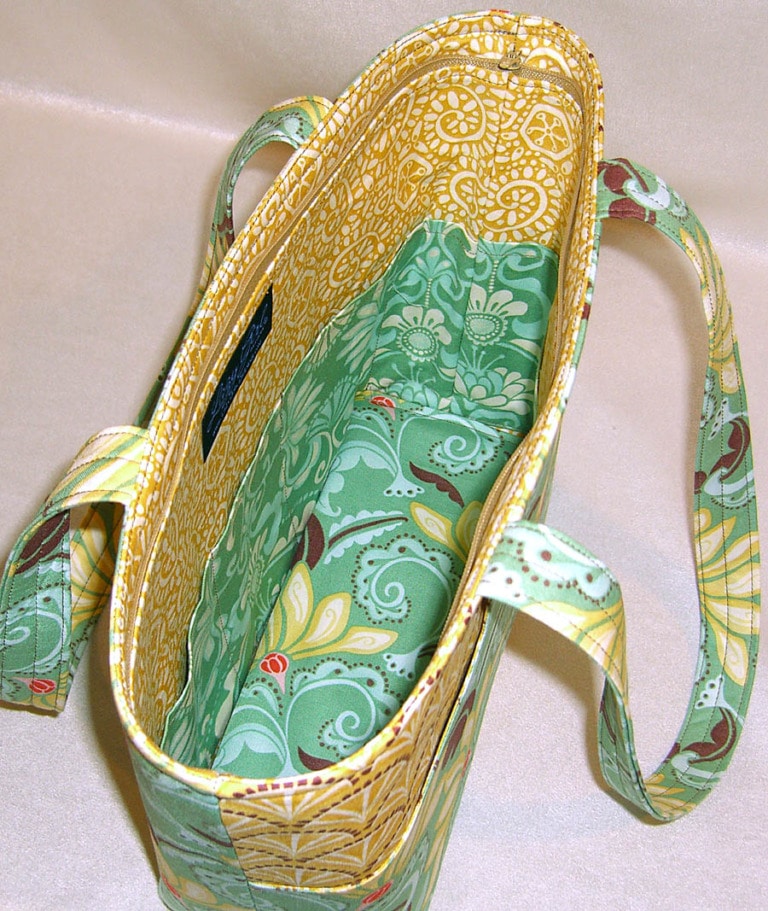 The geometric style of the feature fabric plays well with this design. For the Margo below, I fussy cut the main fabric and centered the motif. The line of stitching down the front suggests that I matched fabric patterns much like you do with wallpaper seams – but I didn't. This line of stitching separates the two front pockets so your good stuff stays where it should. Looks like I worked hard (I didn't), but that's just what we'll let everyone believe!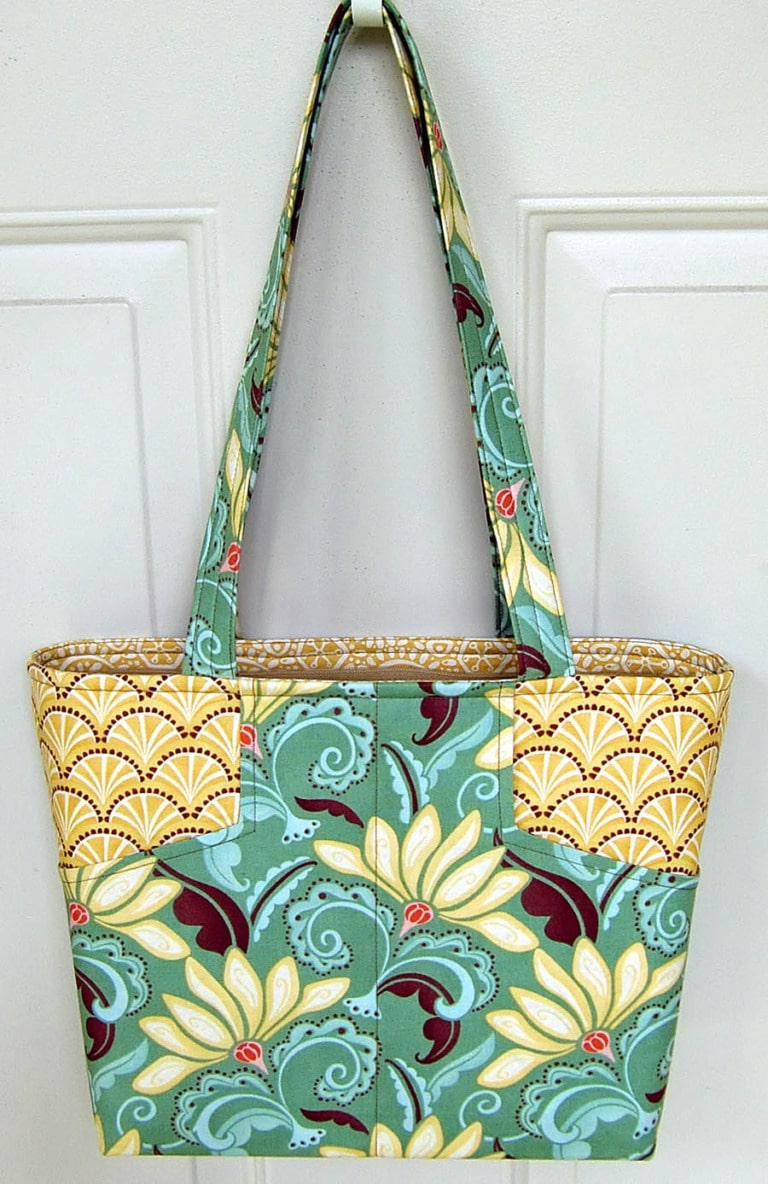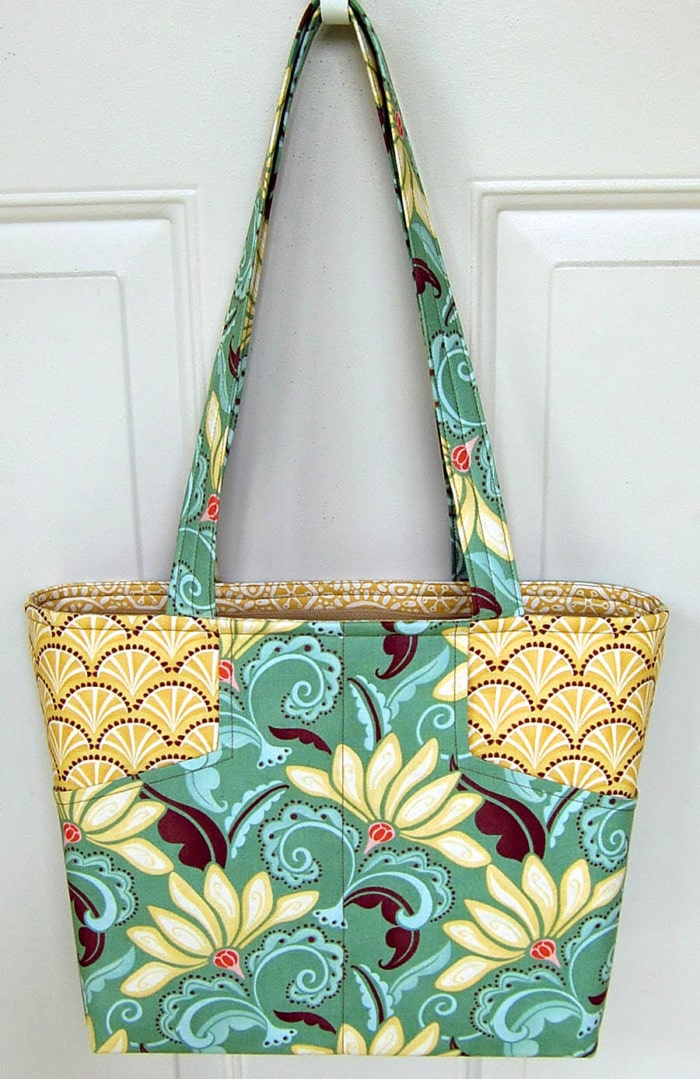 Love the lining fabric and goldenrod zipper together.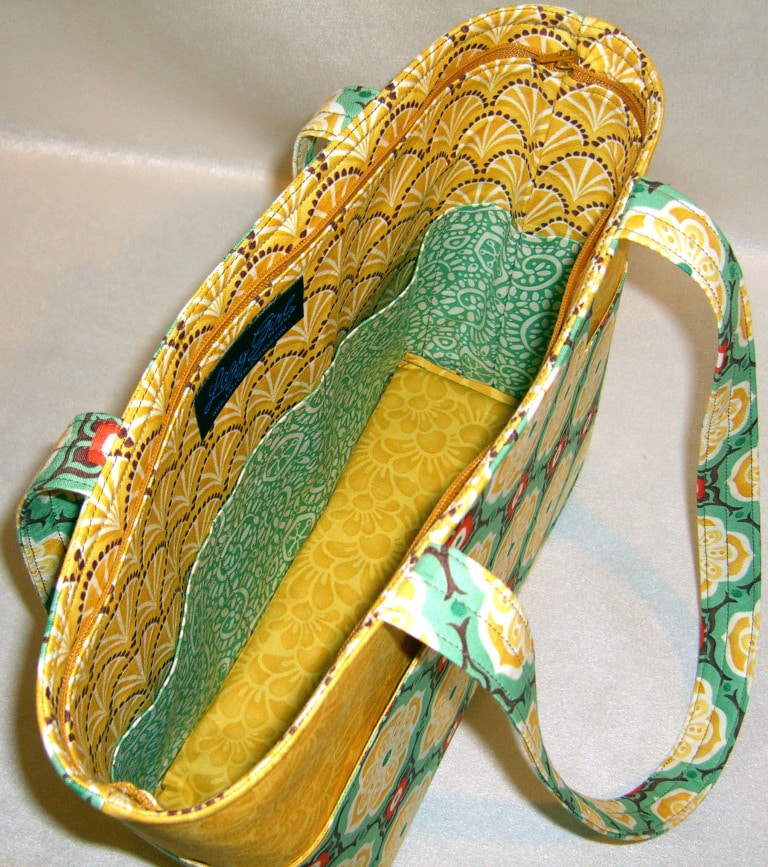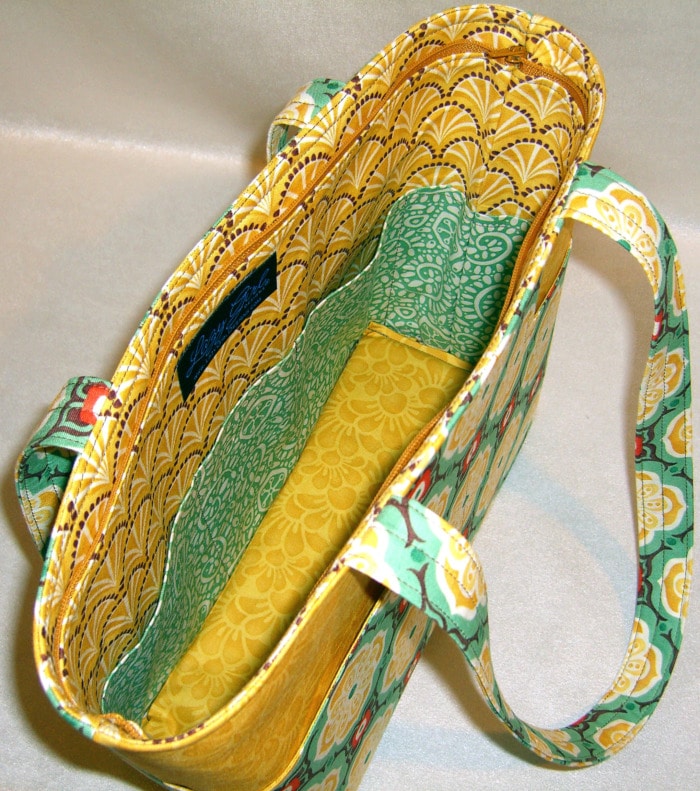 More fun in the studio for me today. Have a wonderful day everyone.
Enjoy!
Joan