Combine Vintage and Modern for Amy Barickman Challenge
Lazies, Amy Barickman of Indygo Junction joins us this week to tell us about her latest endeavor, the Vintage-Inspired Modern Style Design Challenge. Amy is always on the cutting edge of trends, or she is setting them. With this in mind, I cannot wait to see what comes from this challenge.
Here's Amy
Hi, this is Amy from Indygo Junction and The Vintage Workshop! If you love to sew and create (and win big prizes!), then you need to check out my Vintage-Inspired Modern Style Design Challenge.
When I discovered the work of entrepreneur and fashion sewing authority, Mary Brooks Picken a few years ago, I knew I had found a treasure. As a teacher, author, and business owner, Mary's remarkable career spanned from very early in the 20th century, and on. She founded The Woman's Institute of Domestic Arts & Sciences in 1916, which taught women —through correspondence courses— to sharpen their home arts skills and how to turn a profit from them.
The Institute's courses were so popular across the country that it became the largest, women-only institute of higher education in history. If that weren't enough, Mary was also highly engaged in the New York fashion scene — helping to create the first NYC Fashion Week and teaching sewing workshops to professionals in her studio. Later in her career, she even worked with both SINGER and Coats & Clark to write books, develop sewing products, and market their brands.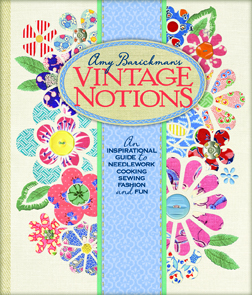 From this wealth of inspiration that I discovered came my book, Vintage Notions. With patterns, projects, recipes, and editorials, the book is a collection of my favorite Woman's Institute content, reintroduced for the modern woman. With an overwhelmingly positive reception and 9 literary awards, I haven't stopped finding encouragement to share Vintage Notions content in new ways (i.e. my Vintage Notions Fabric line, The Dressmaking Collection and free Vintage Notions book guides for clubs and small groups!) For that reason, and in celebration of milestone anniversaries for the SINGER brand and Coats & Clark, I created The Vintage-Inspired Modern Style Design Challenge, hosted on BurdaStyle.com


Enter the challenge and make a wearable fashion project with your unique style! Start with an existing pattern from Vintage Notions, from IndygoJunction.com, or from this collection of free vintage e-patterns, and change it into a new look.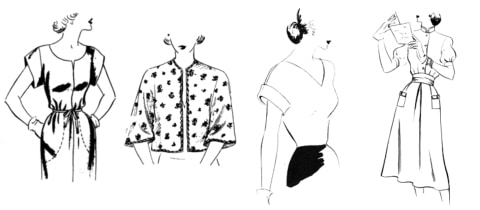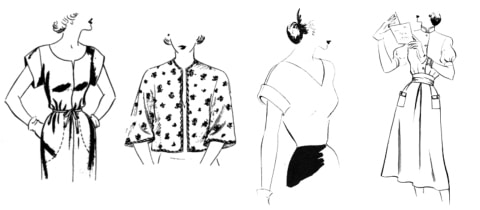 Prizes for the challenge include a Limited Edition SINGER 160 sewing machine, sewing goodies from Coats & Clark, books and patterns from Indygo Junction, and the chance for your pattern design to be published internationally!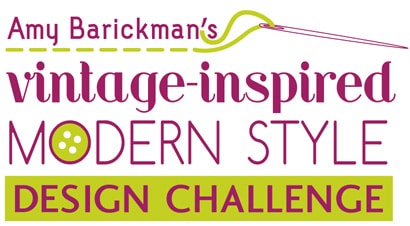 The deadline for project submissions is Monday, March 12th at 11:59 pm (EST), and the winners will be announced Monday, March 26th, so get busy!! As an extra incentive, Indygo Junction is offering a one-time 20% coupon on your entire purchase. Just enter the code VMCLG at checkout.
Good luck!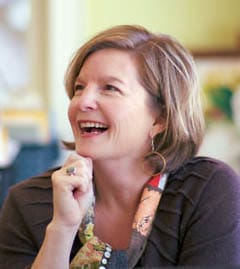 Keep up with Amy:
www.indygojunction.com
www.amybarickman.com
Amy's blog:
https://amybarickman.com/blog/
Facebook:
http://www.facebook.com/amybarickmanstudio
http://www.facebook.com/indygojunction