Margo Dressed in Avignon by Yolanda Fundora
Lazies, I've been busy playing with Margo, dressing her in beautiful fabrics. Here are three snappy Margo Handbags made using the 'Avignon' line by Yolanda Fundora for Blank Fabrics. The blue reminds me of blue/white dishes. Here are all three beauties lined up for their group photo.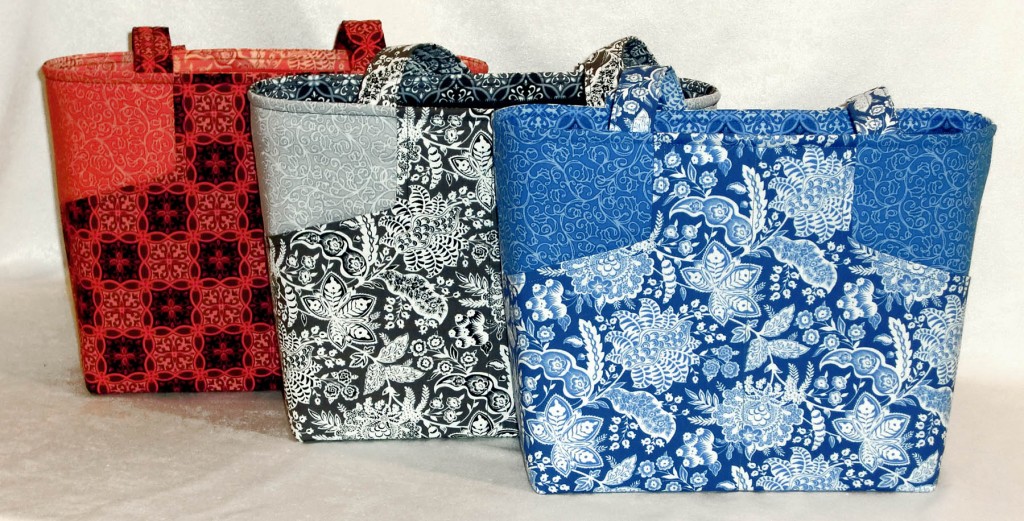 I was only sent three pieces in each colorway and Margo calls for four fabrics. I used the front pocket fabric (blue/white floral) for the Bag-E-Bottom sleeve and the front cover (blue on blue vine) for the inside pockets as well. To do so, I needed 2/3 yd cuts of two outside fabrics and 1/2 yd cut of the lining fabric.
And a peek inside each one below. My extensive zipper collection came in handy with these cuties. I had a Yale Blue and an Atom Red zip on hand – they matched perfectly!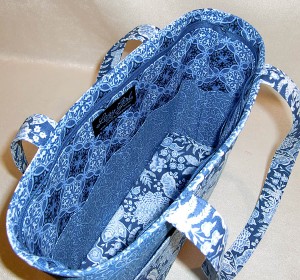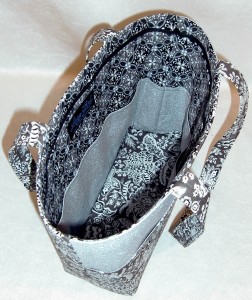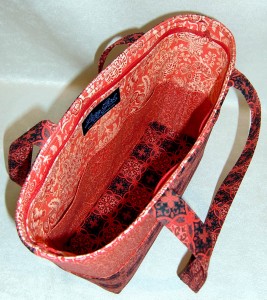 Lastly, I took a break from Margo recently and made a Superman cape for my nephew's 5th birthday. Hubster Michael was a good sport and tested the super powers of the cape for me. I grabbed a quick pic as he was getting ready for take off. I found the cape tutorial here.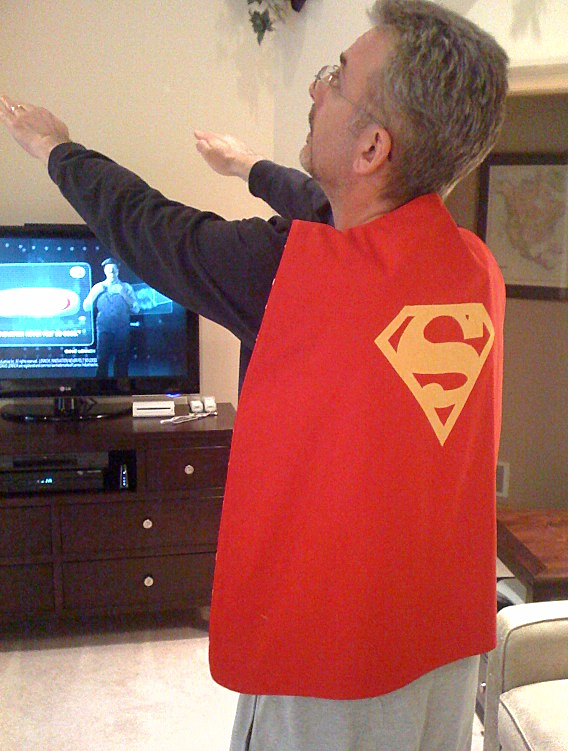 Enjoy!
Joan