Margo Handbag Pocket Details
Lazies, Let's talk pockets! Margo pockets that is. Last week we introduced our upcoming design 'Margo Handbag', LGD127, arriving mid-May in time for Quilt Market. Here's a close-up of one of Margo's front pockets.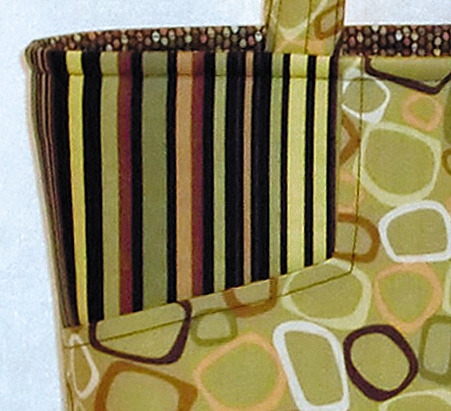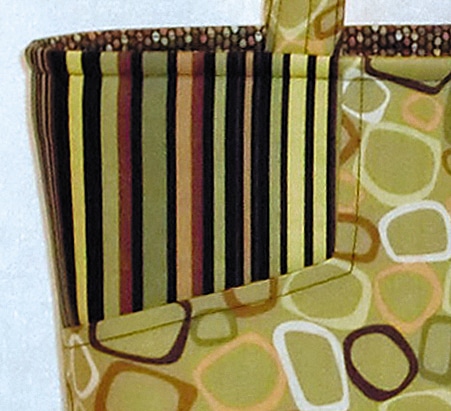 The striped fabric is the front wall of the bag. The little cool dot fabric behind it is the bag lining. The fun and funky geometric is the front pocket panel. Okay, we've identified the players. The cool geometric is lined with another piece of the striped fabric. And the geometric picks up again on the back of the bag.
I tried a few things with this pocket panel including interfacing and I simply didn't like what it did to the bag. And that surprised me. I interfaced the geometric print with a layer of light-mid weight fusible Stacy Shape Flex from Pellon (I love this product, LOVE) and the panel felt great. Super in fact. It had a fabulous confident drape.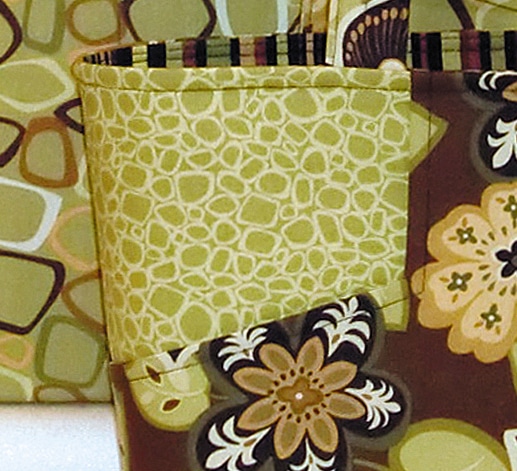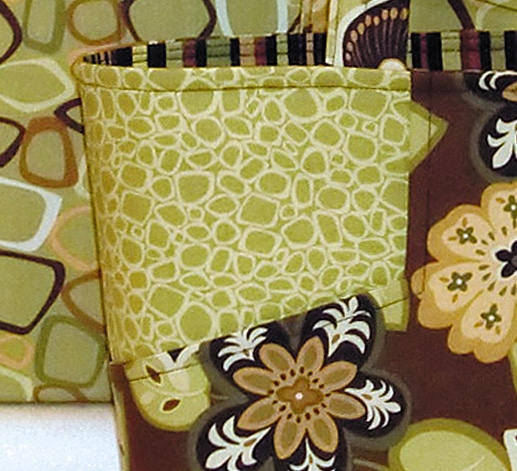 But, once sewn into place on the final bag, the interfacing actually restricted the pocket's flexibility. I loved how it looked. It added to the bulk at the seams, which was manageable.
But, it made the pockets less usable because the fabric had less give.
So, this lined pocket panel is not interfaced. Sewing the panel into the bag design at the seams, and a line of stitching down the middle to make two pockets, gives it structure and stability where it is needed at the edges, and the main part of the pockets remains highly usable and functional.
We've finalized the pattern cover of Margo.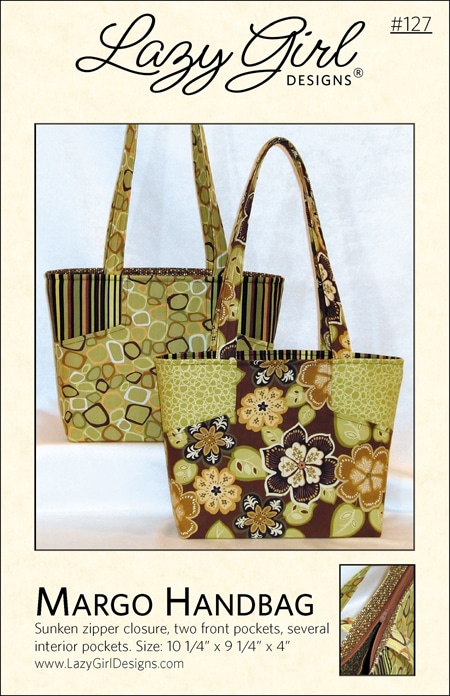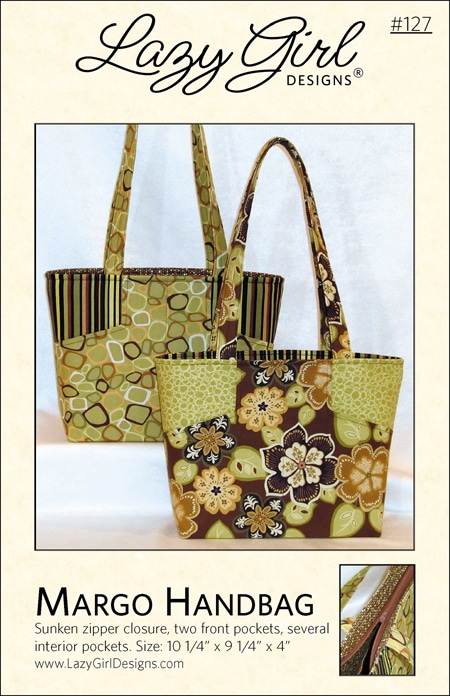 As my friend Carolyn observed, the angle of the pocket cut-out is similar to the angle of the bottom/side corner of the bag. No accident there. Repeating this angle is a design element meant to unify the project.
More on Margo soon…
Enjoy!
Joan