Molly Maker Bag and Gertie Gift Boxes Patterns
Lazies, Join me in welcoming our two new patterns Molly and Gertie! Molly Maker Bag is the perfect project bag. You'll want one for each hand work project so everything is together and ready to go when you are. And when you are done with that project, you might need a Gertie Gift Box to wrap your latest creation in style. Gertie and Molly are both fat quarter projects with simple construction. Printed patterns are available at your fave quilt shop. Grab the discount code below to save 20% on Molly now.

Molly Maker Bag LGD145
Molly is a soft-sided carry-all, designed to sit open for easy access to project supplies. From English paper piecing to yarn projects, Molly holds everything beautifully. Make a Molly for each project you have underway. A full-size skein of yarn fits nicely. I plan to make a Molly lined with our Slicker vinyl for an easy lunch tote. Get the Molly Maker Bag pattern.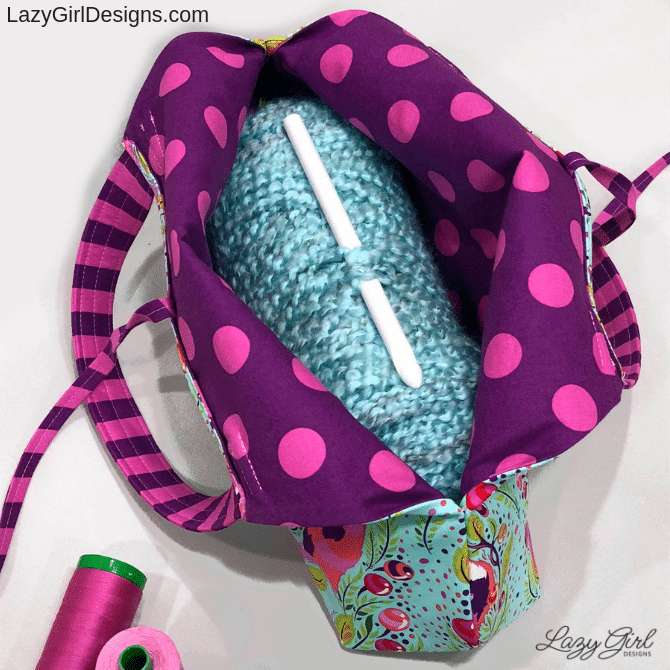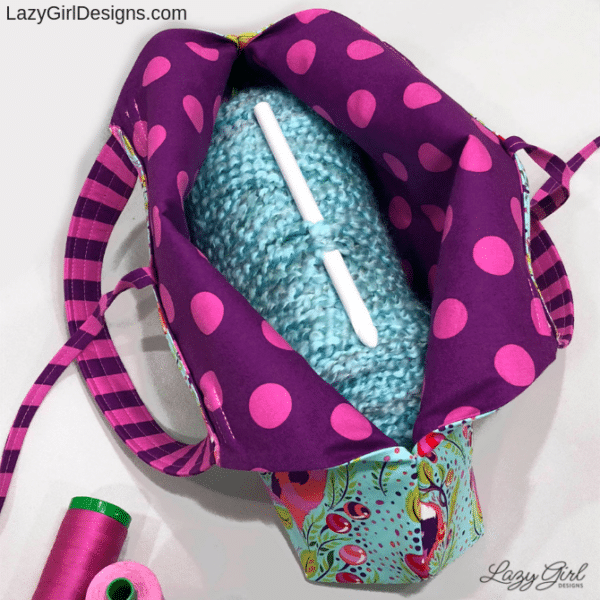 Fat Quarter Friendly Sewing Project
Molly's secret – stack and chop fat quarters. Fat quarter cuts can vary a little in size. Molly's size is based on the fat quarters you use, so you can't go wrong – all fat quarters work. Lined with simple tie closure.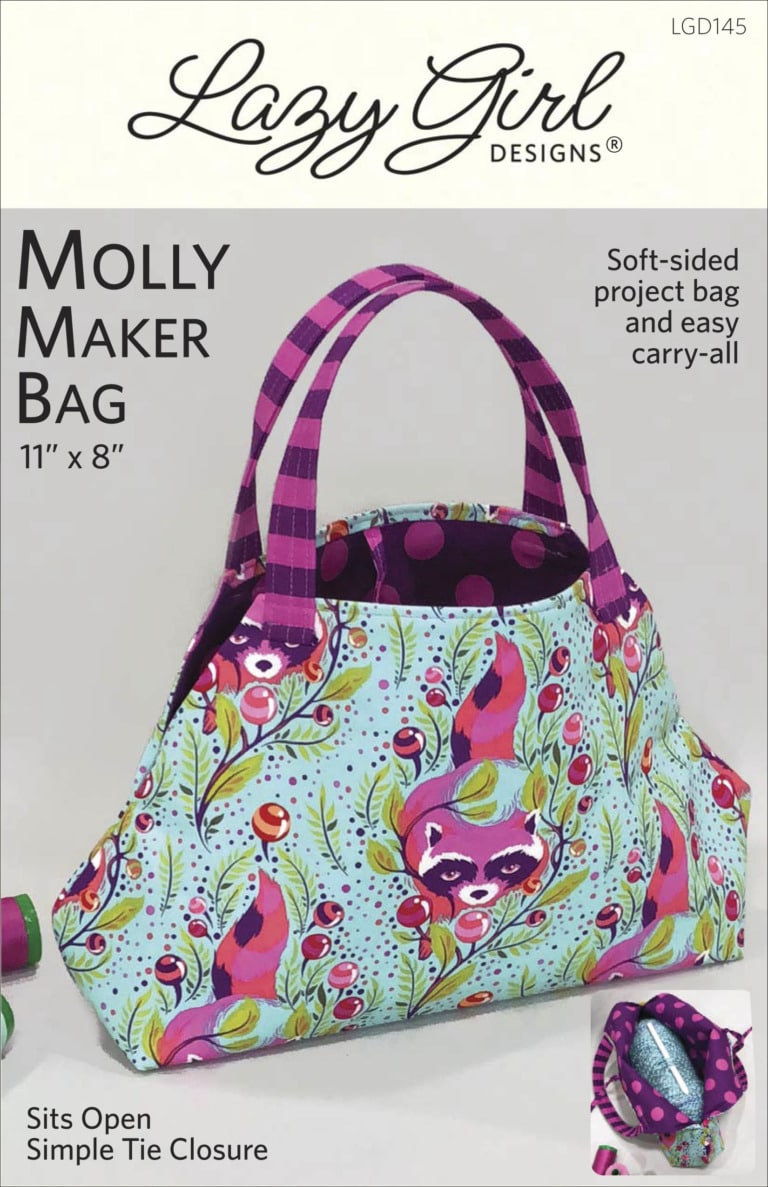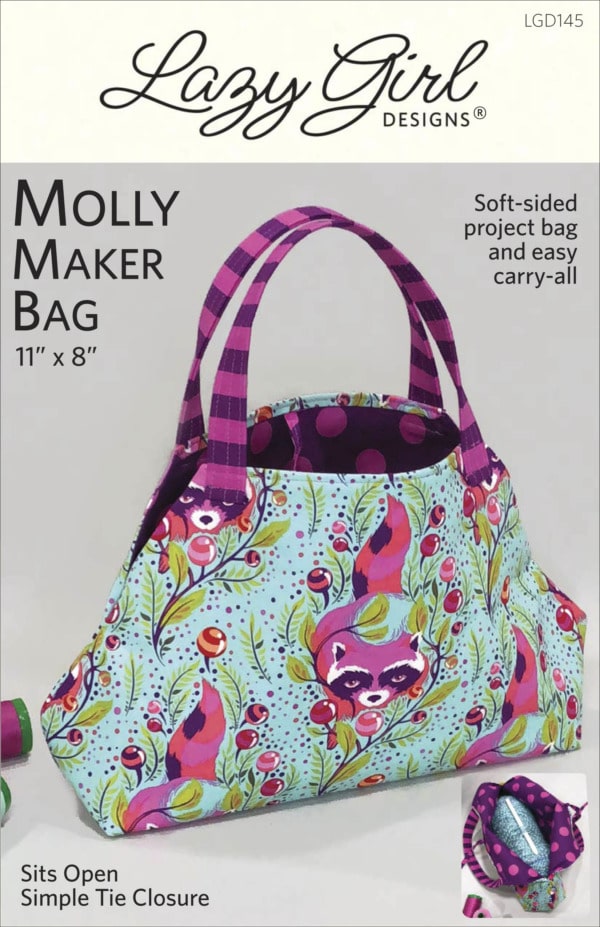 Great for Kids Carry All
Molly's also wonderful for kids stuff on the go. Fill with dolls, crafting, or coloring supplies and she's the perfect activity bag for busy kids.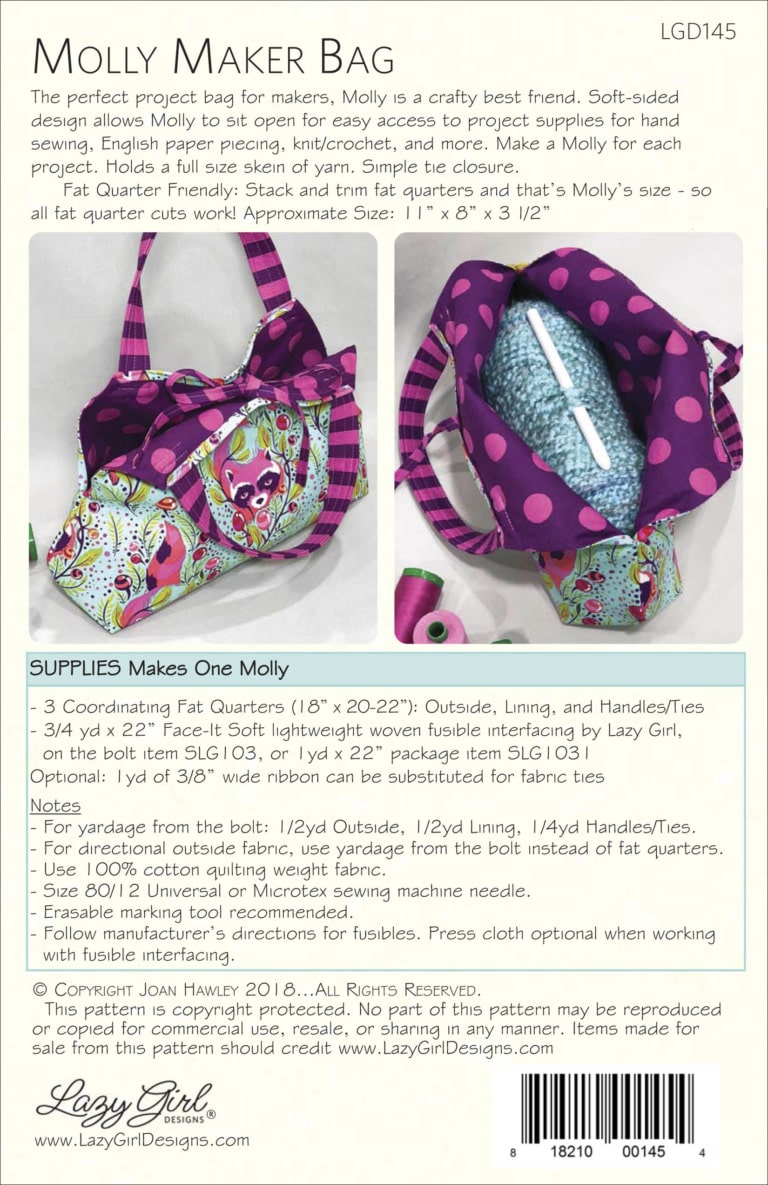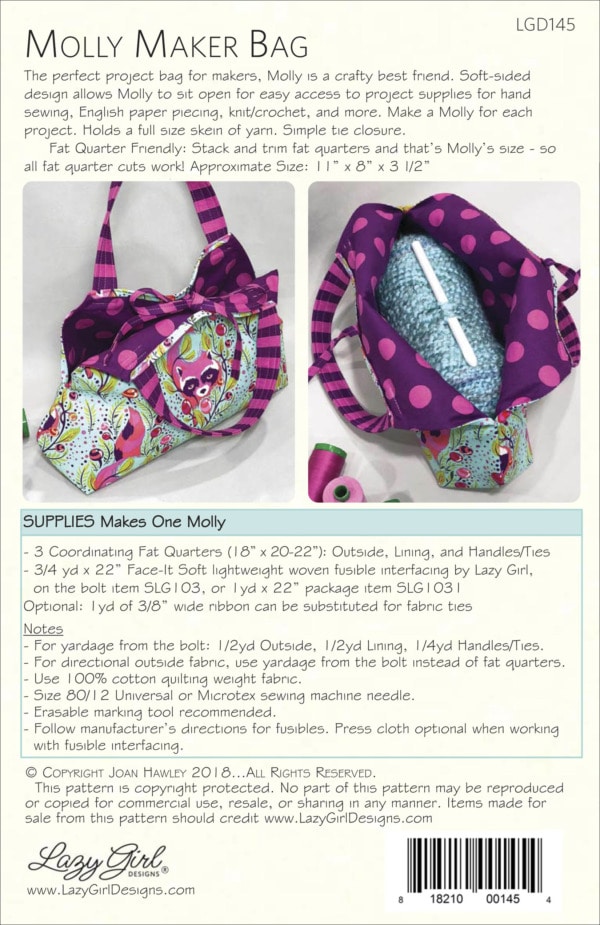 Interfacing for Molly Maker Bag
Molly gets her soft support from our Face-It Soft 100% cotton woven fusible interfacing. Choose our Face-It Soft 1yd packaged cut SLG1031, or yardage from the bolt SLG103.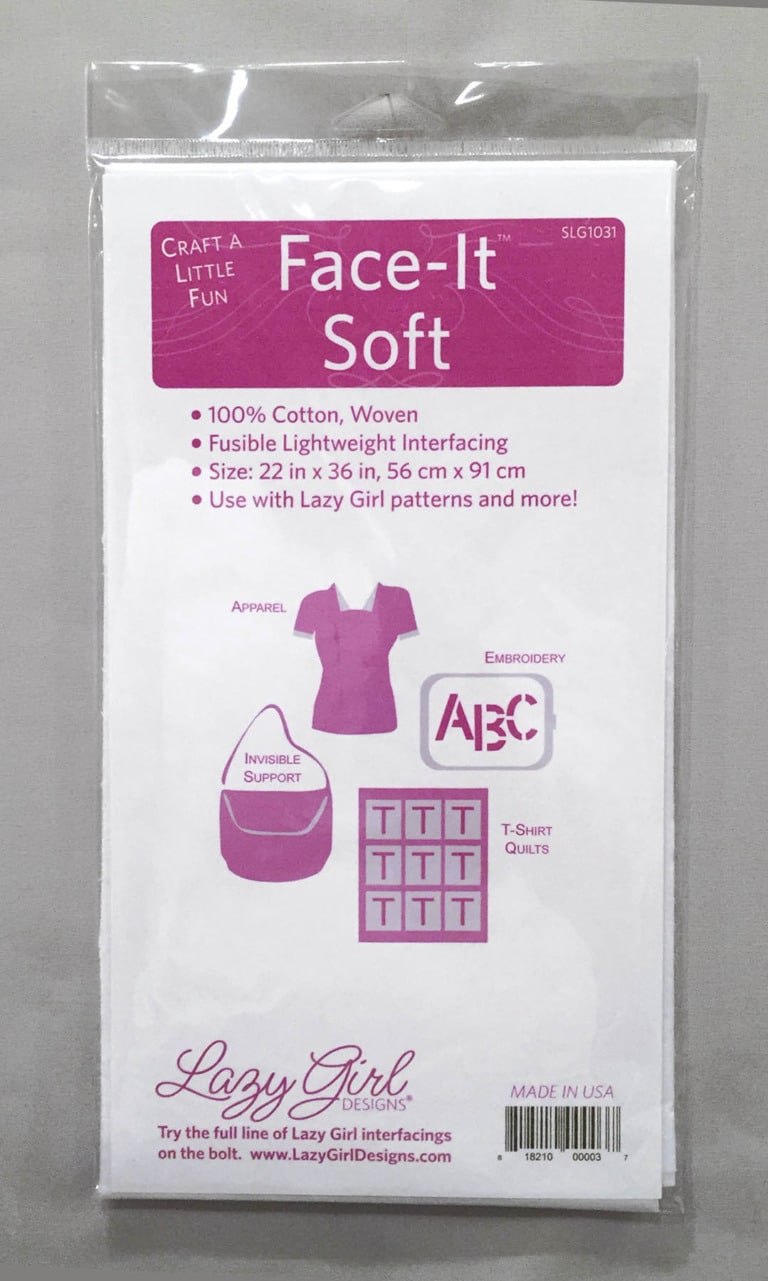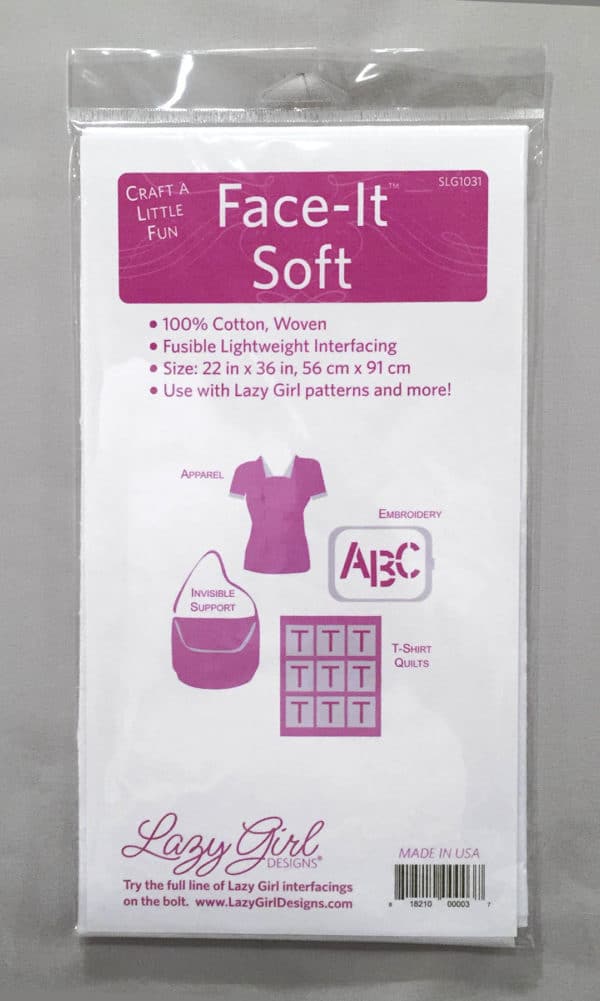 Gertie Gift Boxes LGD144
Get ready to fall in love! Gertie can hold a gift, or be the gift. Fill with candy, trinkets, or a treasure. These DIY gift boxes have a unique closure that's deceptively easy and holds the whole box together. Use two coordinating fabrics per gift box. The lining fabric shows on the closure band for contrast. Get the Gertie Gift Boxes pattern.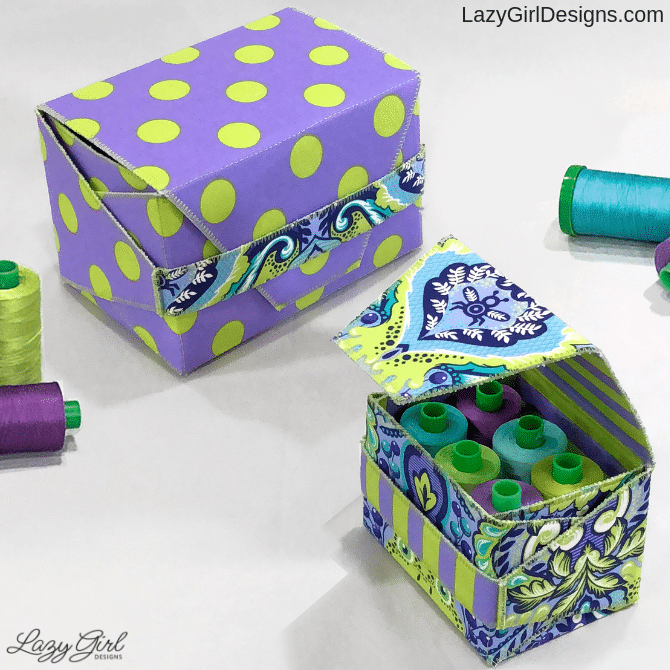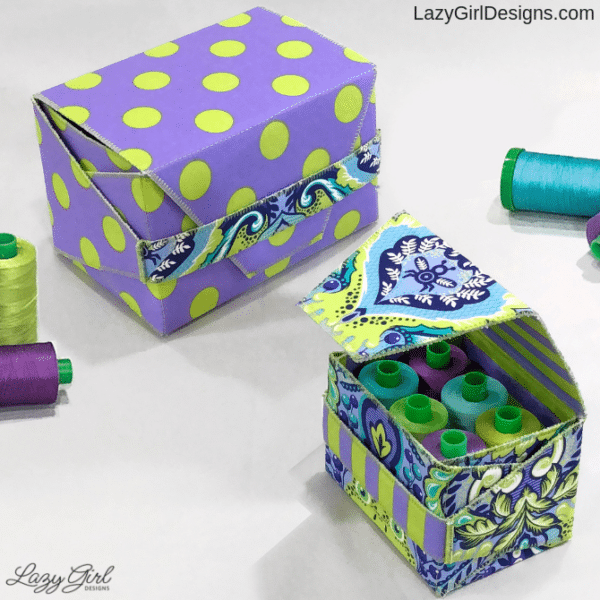 You'll Flat-Out Love These!
Make Gertie Gift Boxes ahead of time and fold flat for storage until needed. These adorable boxes are handy and beautiful.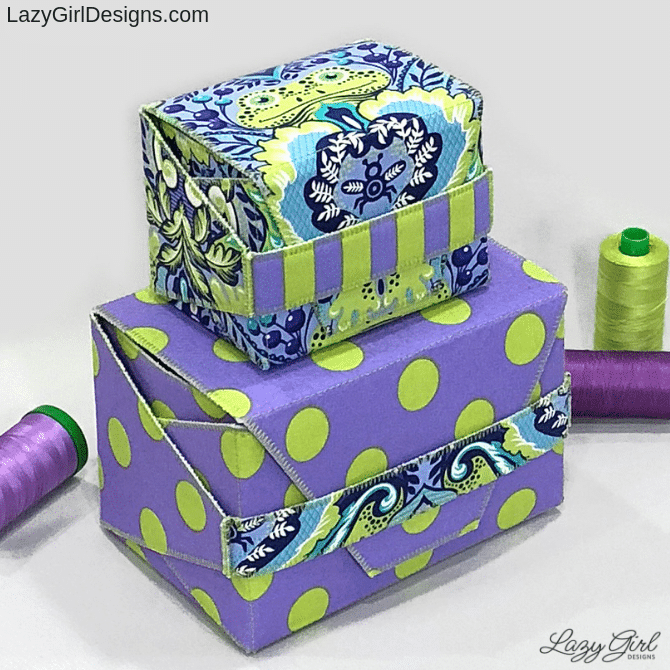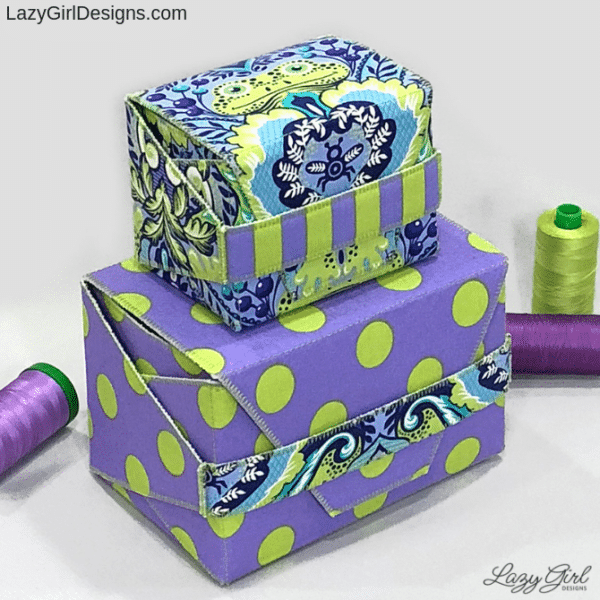 Fat Quarter Friendly DIY Gift Boxes
Grab your favorite fabric fat quarters, fuse a little, cut a little, sew a little – and done! This Stiff Stuff craft project is quick, easy, and just a bit addicting! If you enjoyed our Button Boats, Tray Chic, and Gifty Card Holders, give Gertie a go.
Two Sizes: Small 4" x 3" x 3" and Large 6" x 4" x 4"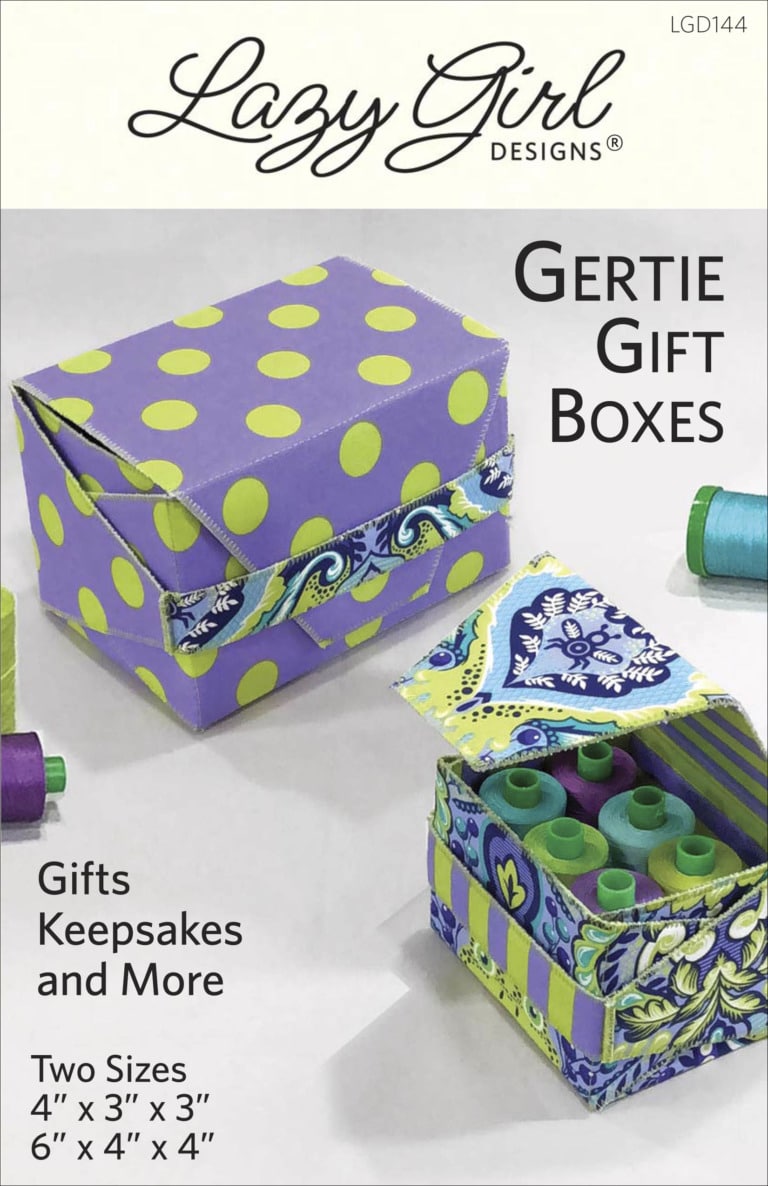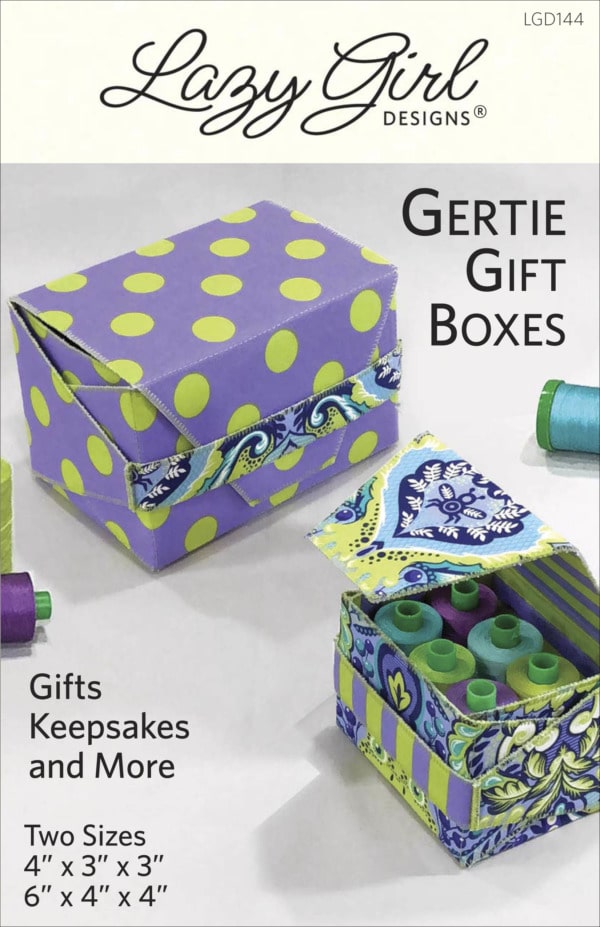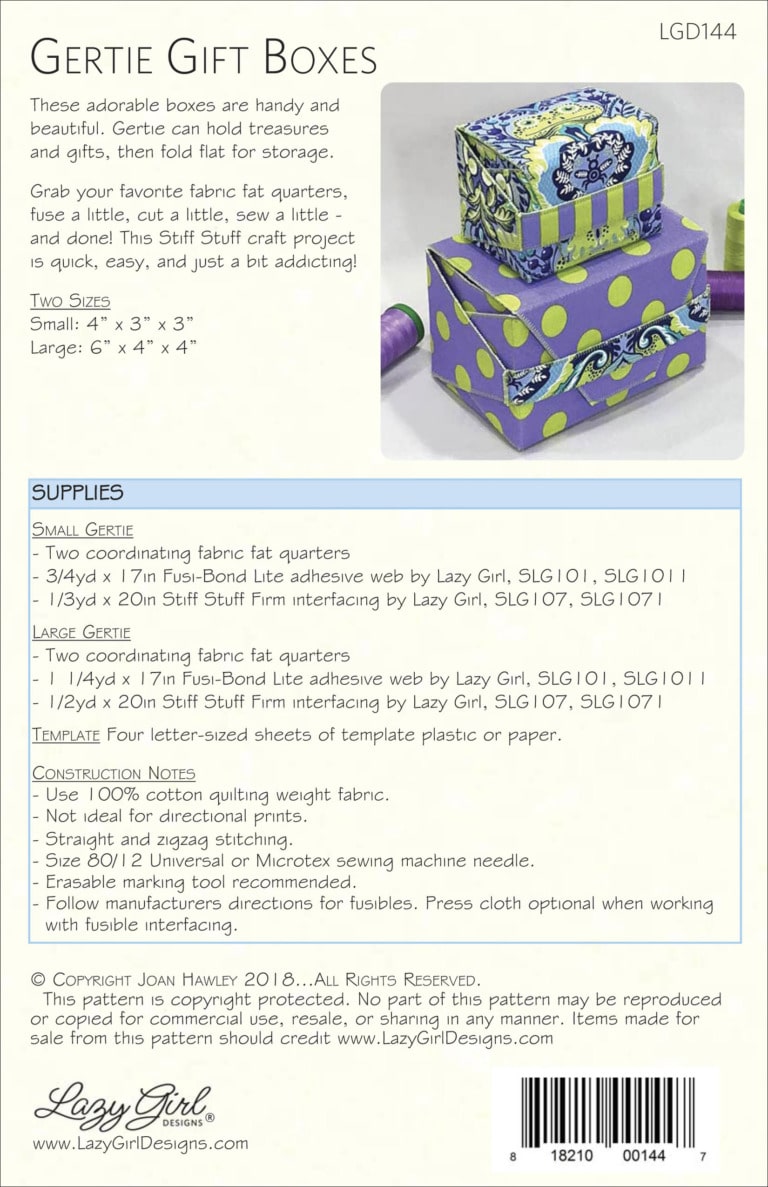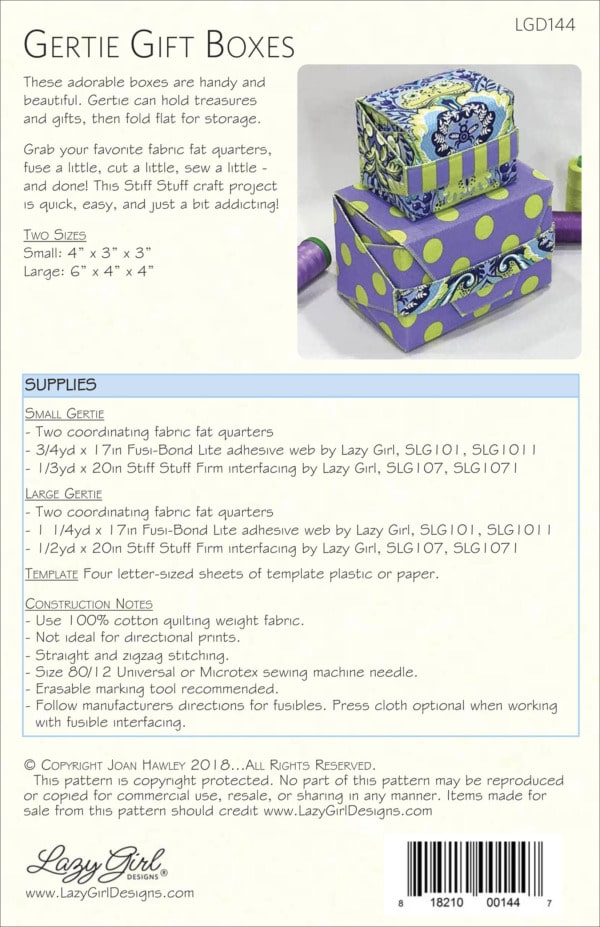 Interfacing for Gertie
Gertie gets her structure from our Stiff Stuff firm interfacing, now available in a project-sized cut 20″ x 40″, item SLG1071. This packaged cut is enough to make two large or one large plus two small Gerties. It's also enough to make a medium/large-sized bag. Equivalent to eight 10″ squares.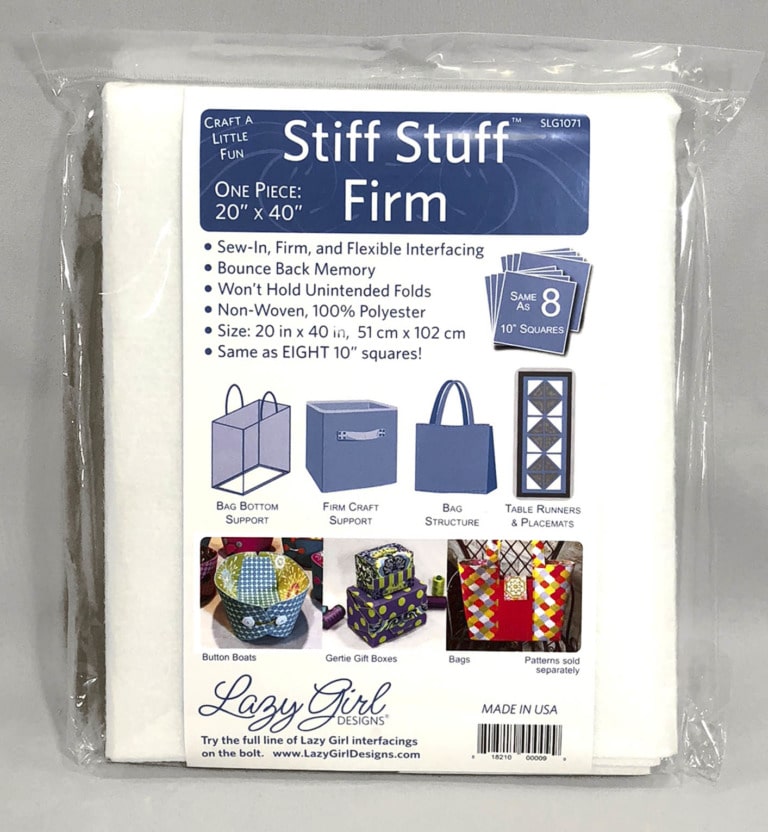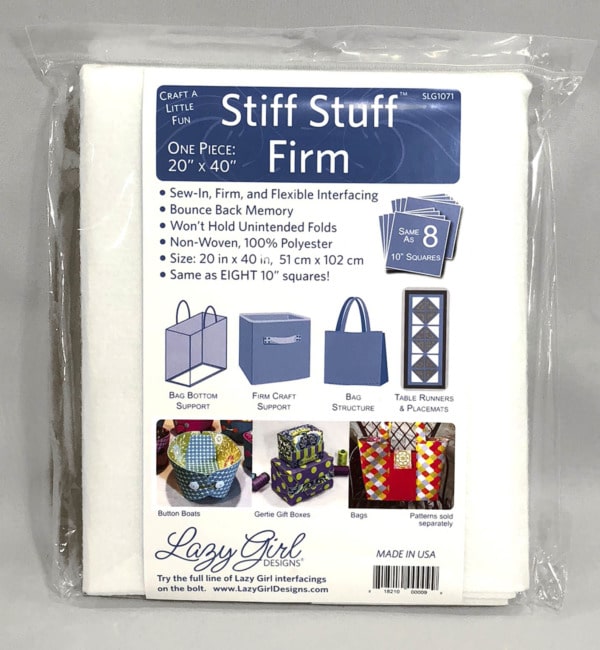 You'll also need our Fusi-Bond Lite fusible web, SLG1011 project-sized pack, or from the bolt SLG101. One package will make one large or two small Gerties.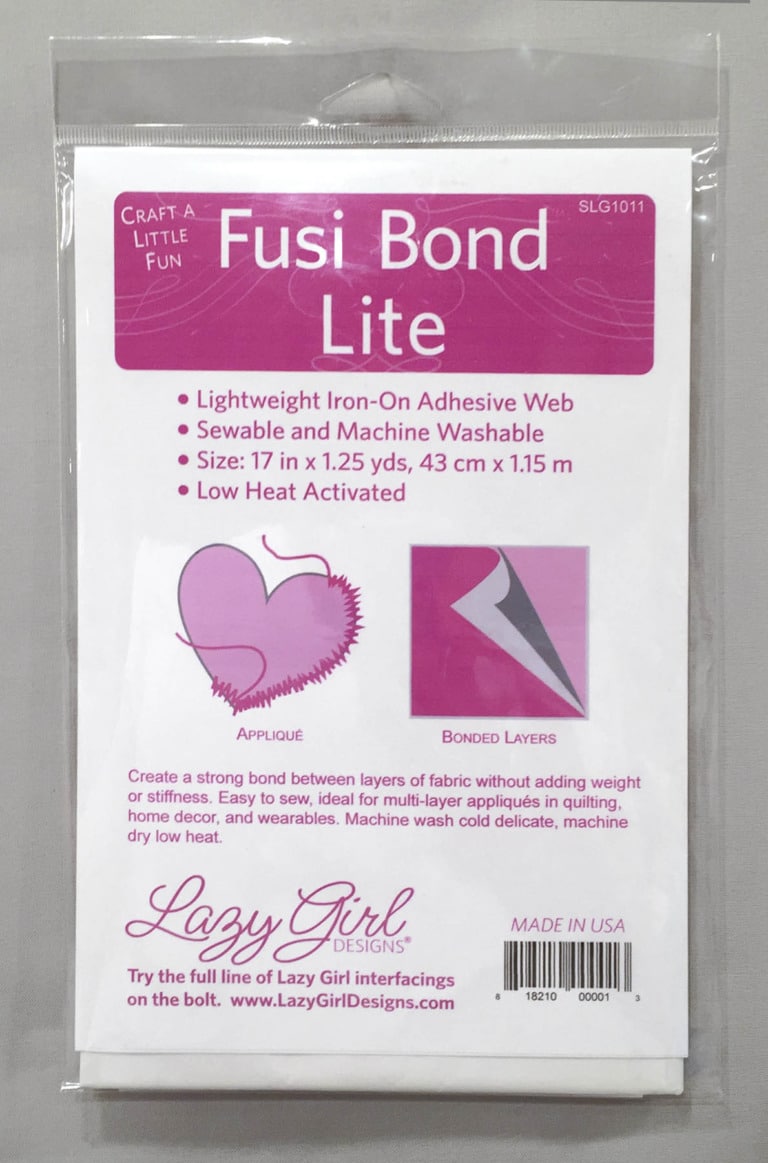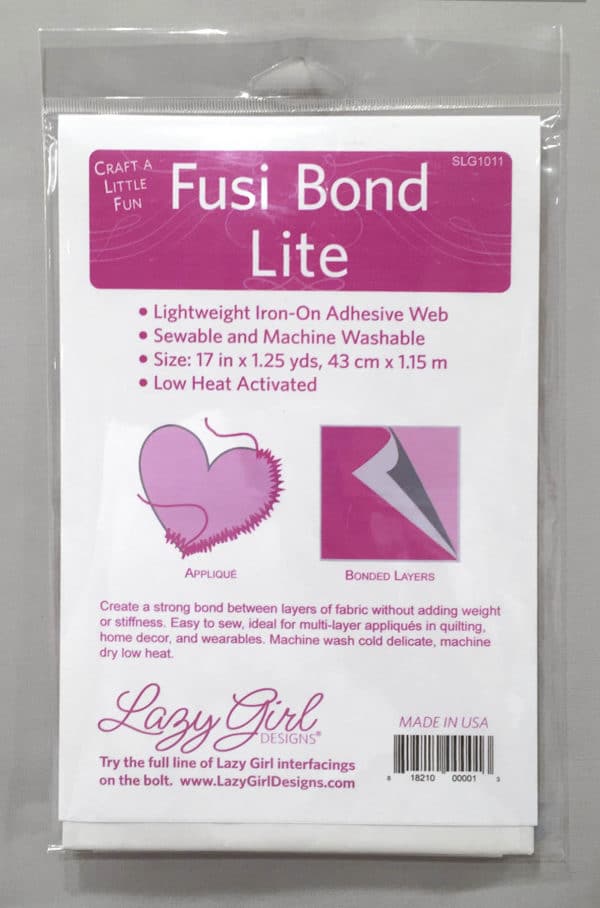 Grab the Coupon Code and Save Now on the Molly Maker Bag Pattern
Molly and Gertie are available as PDF sewing patterns here. The printed patterns are available from your favorite quilt shop.
Use the discount code molly20 at checkout to save 20% on the Molly Maker Bag pattern.
Shop all digital PDF patterns here.
That's Pinterest-ing!
Join me on Pinterest here, remember to 'Follow' me there, and pin this post and pics to your Pinterest boards.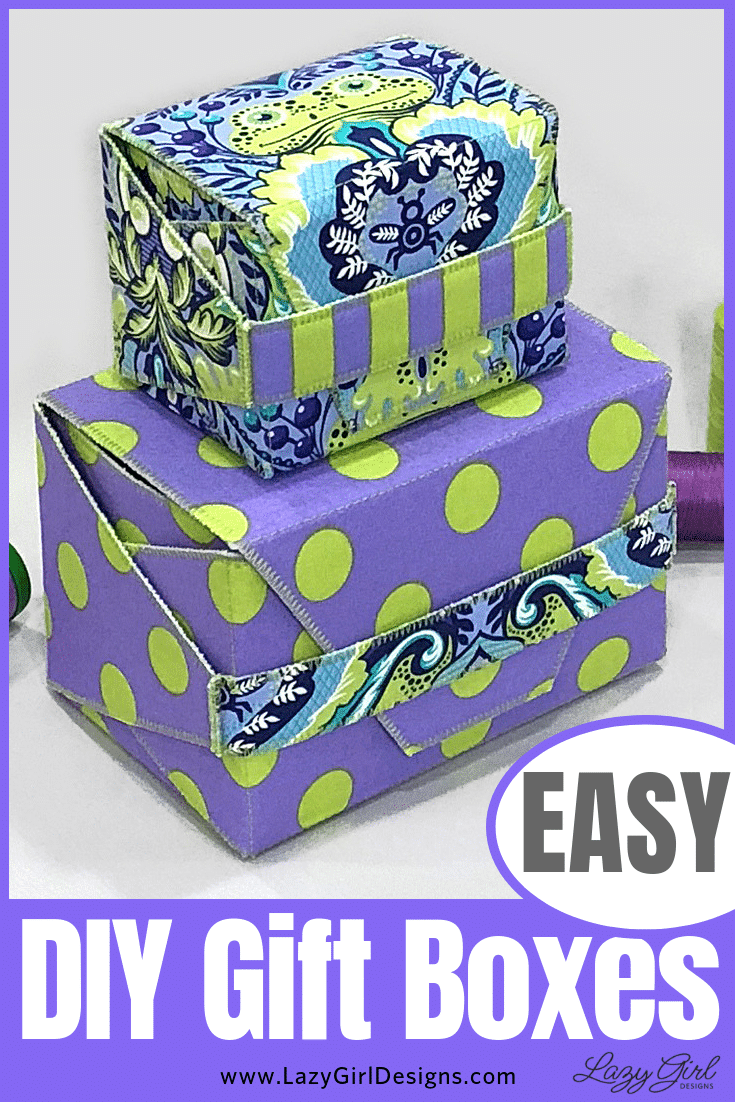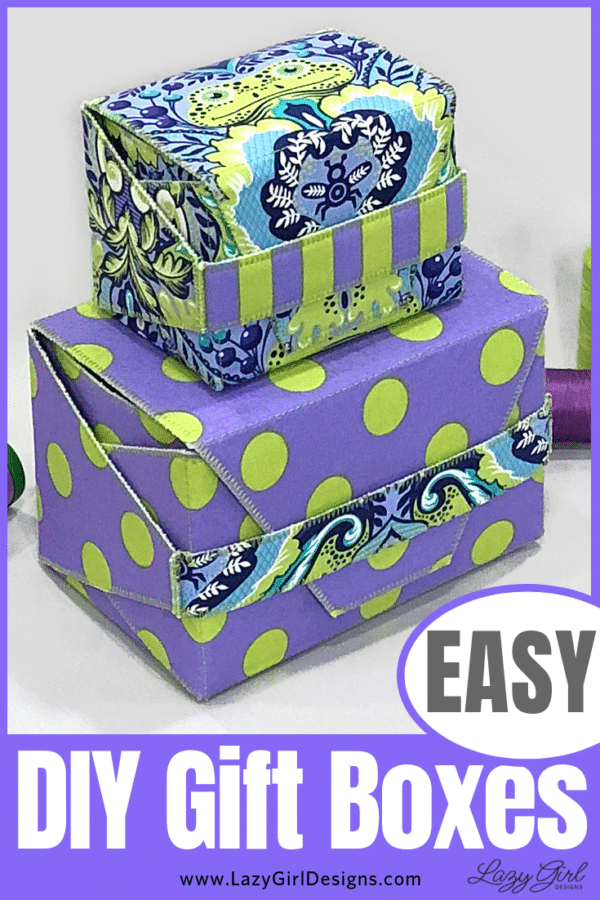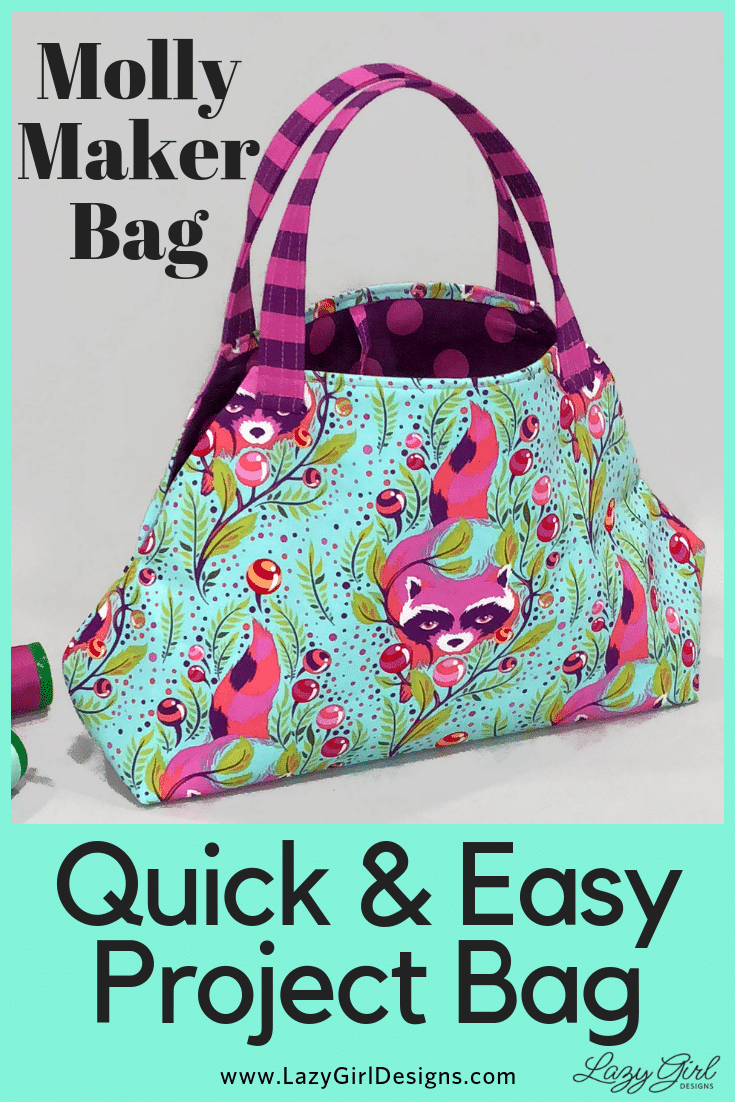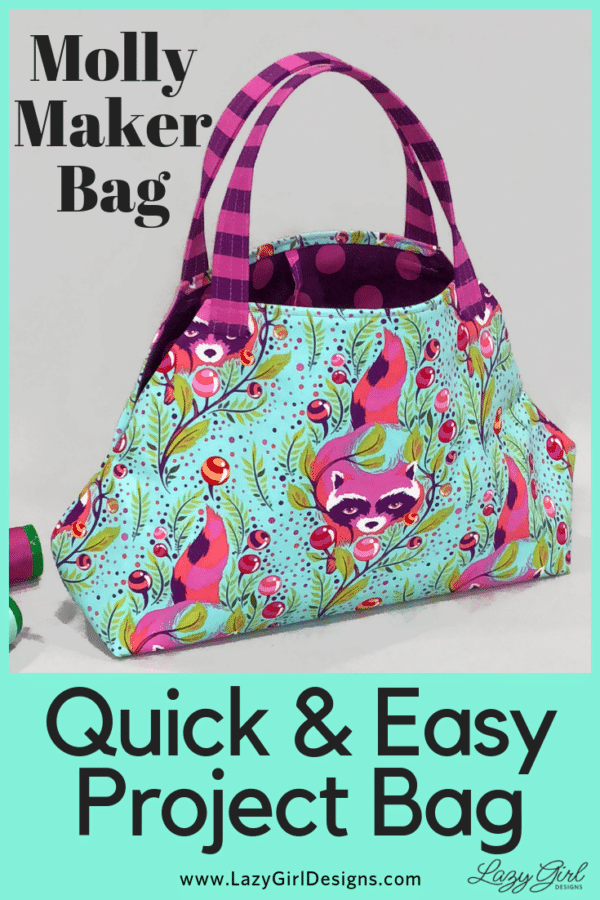 Subscribe to receive emails for my blog and newsletters about new patterns and project ideas.
Enjoy!
Joan
Sew With Joan Online Classes | Joan's Sewing Group | Pinterest
Like and share this post with your stitchy friends.