Meet Tea Garden, Bamboo and Gumdrop Easy Quilt Patterns
Lazies, meet the rest of the gang. Last week we met the three Littles quilt patterns that work with our Creative Grids Lazy Angle ruler. I introduced three more designs at Quilt Market in Salt Lake City this past weekend.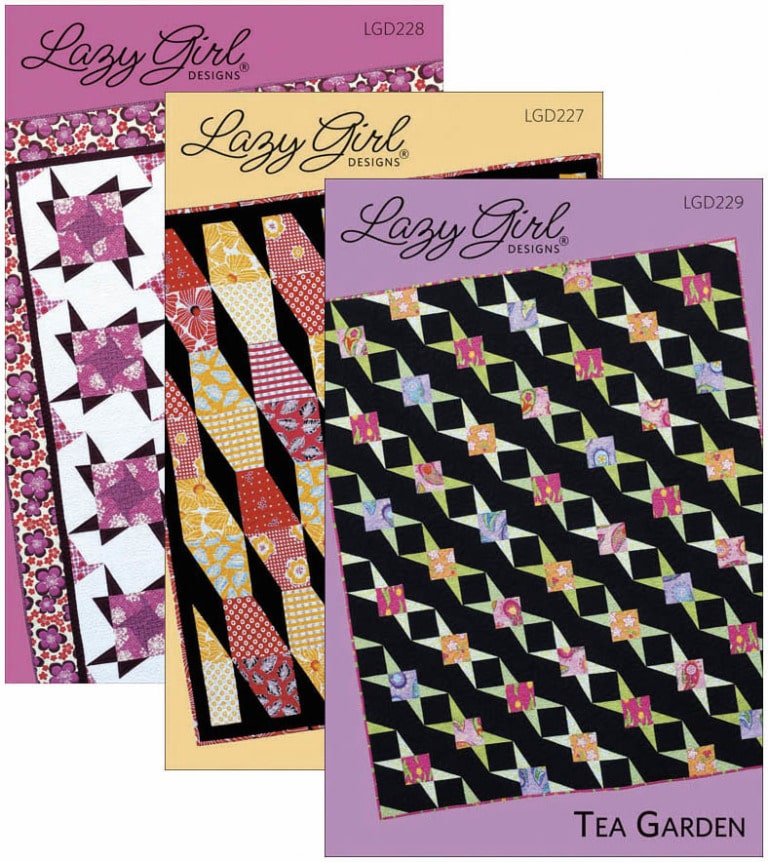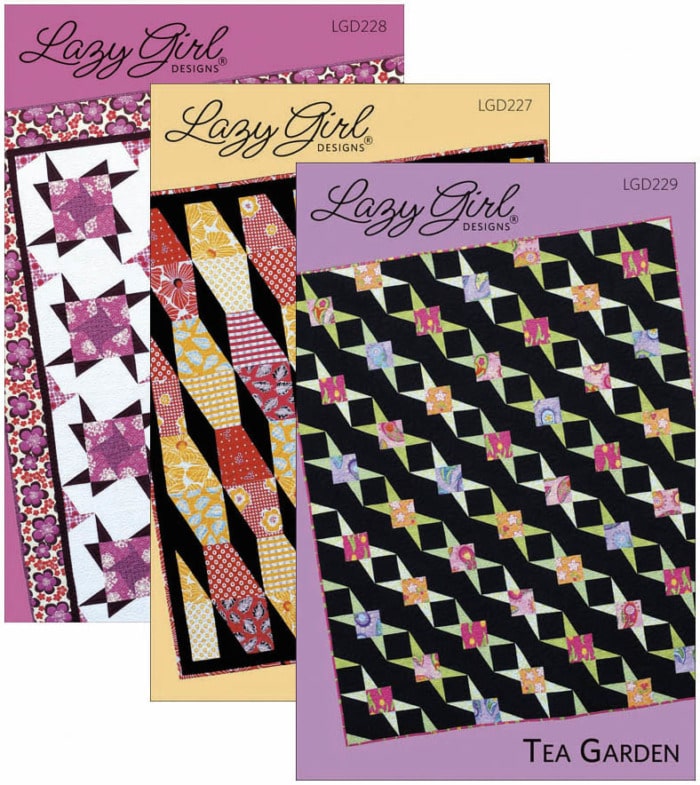 Tea Garden
Tea Garden is stunning in floral prints from 'Veranda' by Amanda Murphy for Robert Kaufman, set off against a dramatic black background. Use simple squares for the flower color and Lazy Angle blocks for the leaves.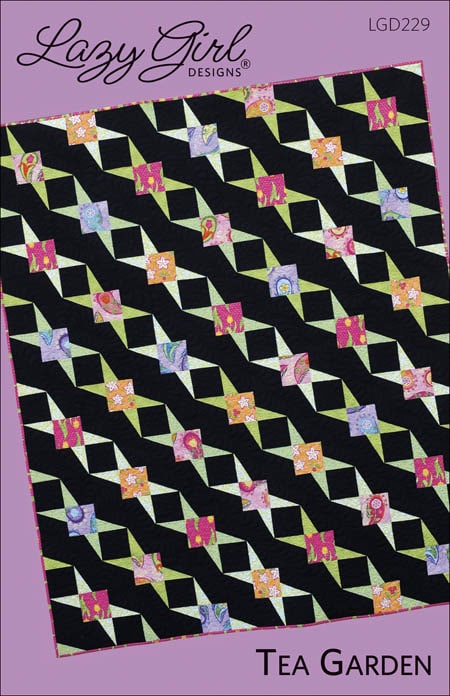 Tea Garden, LGD229, 60″ x 72″
Bamboo
Bamboo done in reds and golds from 'Treasures and Tidbits' by Piece O' Cake Designs for Robert Kaufman has a funky and fabulous Asian vibe going on. Bamboo is just one block, a narrow border and binding. Easy!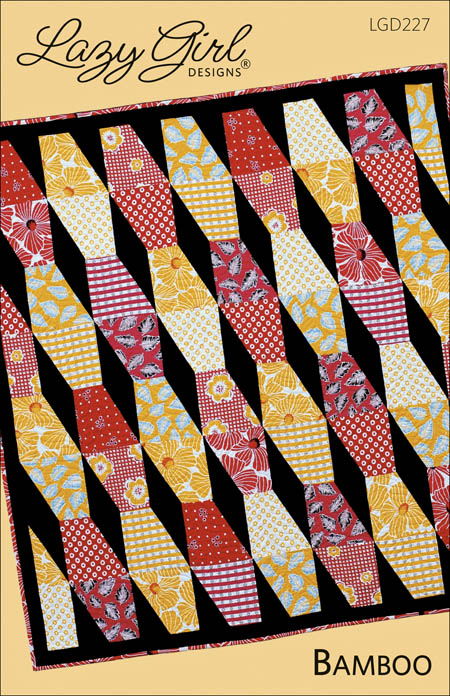 Bamboo, LGD227, 48″ x 51″
Gumdrop
Finally, Gumdrop shown in rich fuchsia and brown of the organic line 'Pick a Bunch' by Nancy Mims for Robert Kaufman is vibrant against a white background uses only one block to compose the entire design. This is the first time I worked with 100% organic cotton and it was divine. Fantastic feel.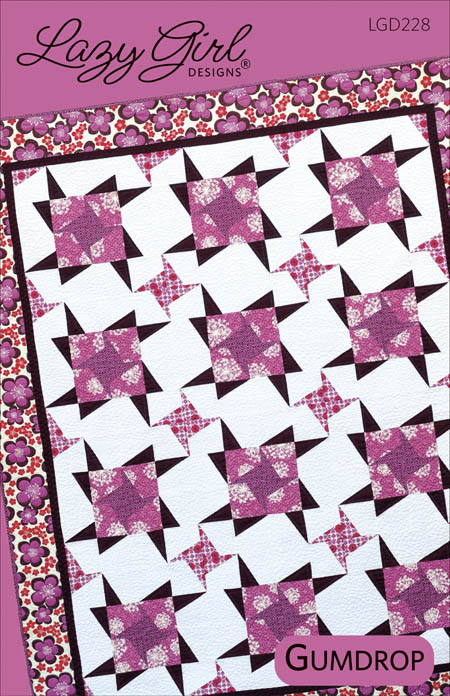 Gumdrop, LGD228, 60″ x 72″
Julie Herman of Jaybird Quilts and I totally rocked our Quilt Market SchoolHouse session debuting the Lazy Angle ruler last Thursday with a standing room only audience and microphone with a very short cord that kept us tethered near the podium. We tag-teamed the mic time as we introduced a dozen quilt patterns between us.
The amazing Angela of Quilting is my Therapy quilted all of the samples for my six new quilt patterns. After working together for months, it was wonderful to meet Angela at the show.
All six new quilt patterns will be available later this month.
Video Demo
Watch a quick video of me demonstrating how to use the Lazy Angle ruler here.
New to our blog? Subscribe to get emails so you don't miss a juicy morsel.
Like and share this post with your stitchy friends.
Join me in the Lazy Girl community on Facebook here: Facebook Lazy Girl
Enjoy!
Joan
Facebook Lazy Girl
Pinterest Joan Hawley
Pinterest Lazy Girl Community
Instagram @JoanHawley
Twitter LazyGirlJoan