Tutorial: Make a Snazzy Purse in 3 Simple Steps Using Ribbon and Bias Tape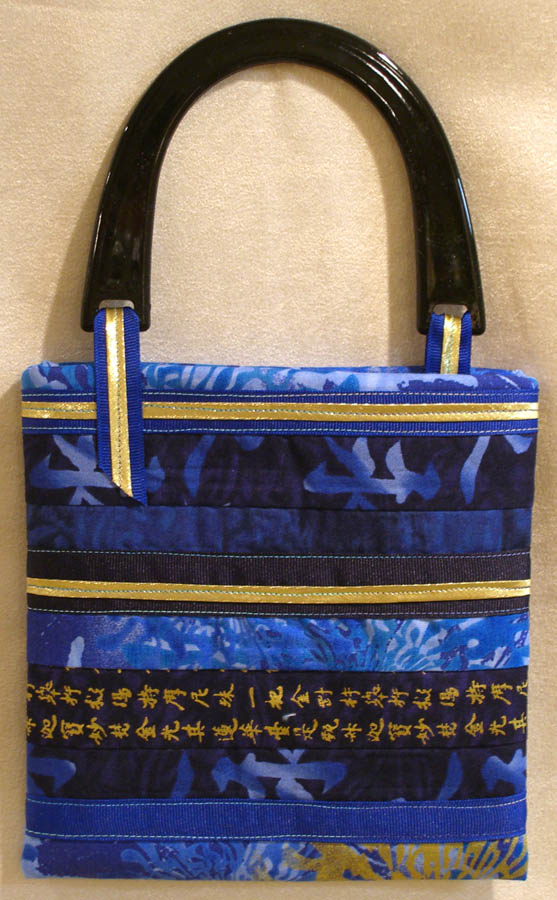 Lazies, Here is a snazzy surface treatment for your next purse using ribbon and bias tape. It's a technique developed by my friend Cecile of Just Another Button Company. I issued a challenge to Cecile and this technique along with the click-n-print free idea sheet showing her bag at the end of this post were the result.
Let's get started. Our sample uses the Katy Bags pattern from Lazy Girl Designs. You can use this surface treatment for any design.
Gather your supplies. Get a whole bunch of stuff that goes with your feature fabric. Here, we've gathered coordinating fabric strips, grossgrain ribbon and fusible bias tape.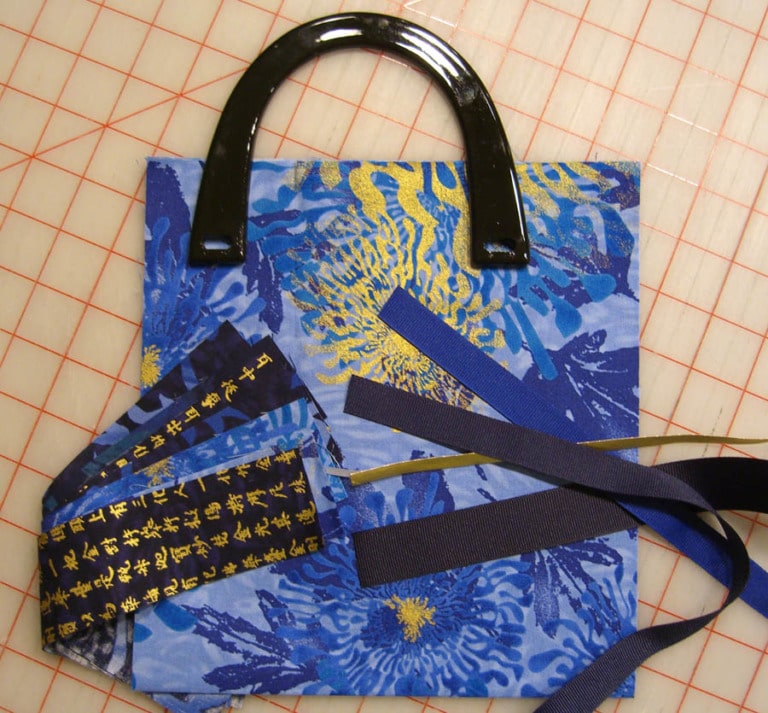 Step 1: Follow the simple instructions in the information sheet to place and stitch the fabric strips to the cover fabric.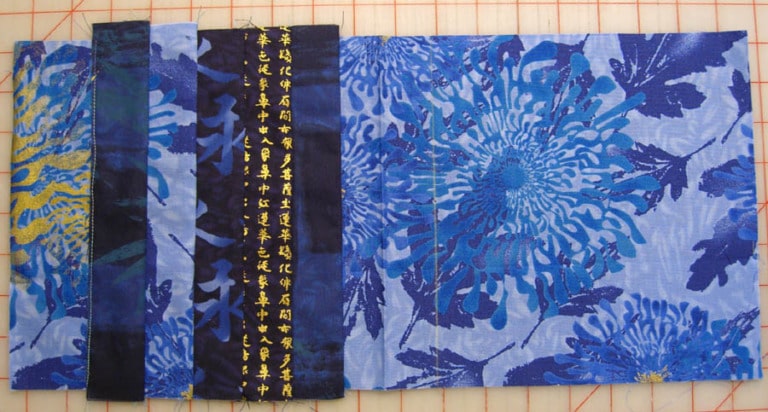 Step 2: Add ribbon and bias tape. Randomly place ribbon on top of the fabric strips, covering seams or centered. Just a few will do. Don't forget the fusible gold bias tape we show here. We added a bit of that to increase the amount of gold in this project. Stitch all the ribbon and fuse and stitch the bias tape in place.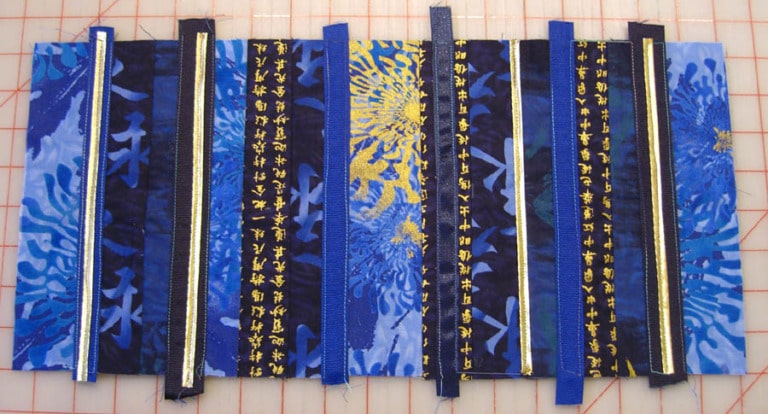 Step 3: Trim the extra length of ribbon and fabric from the edges. Then finish the project as per the instructions in the pattern.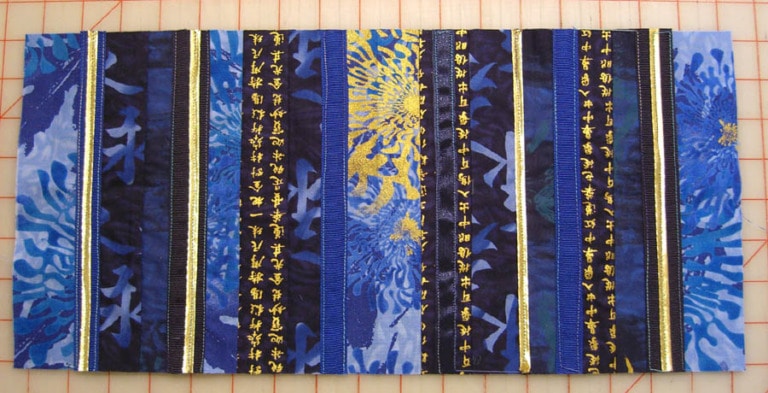 Thanks Cecile for this fun and easy surface treatment. I love this technique!
Click here for a printable version of this free tutorial.
Enjoy!
Joan
Handles and fusible gold bias tape from Clover Needlcraft. The beautiful fabrics are from Lonni Rossi.
Subscribe to our blog so you don't miss a juicy morsel.
[tags]free project, embellishment, sewing pattern, quilt project, small handbag[/tags]