Learn the Lazy Way to Make Flying Geese Quilt Blocks
Lazies, There must be about a ba-gillion ways to make flying geese units for your quilt projects. So, what's so darn special about the Lazy Girl Designs way to make flying geese?
Our Flying Geese x 4 No Math (FGX4) ruler allows you to make four units at a time, in 12 sizes, with no math, and all units finish with the straight of grain on the edges.
If you haven't had a chance to see our Lazy method for making flying geese units, grab a cuppa, and surf on over to www.KayeWoodTV.com and watch me demonstrate this ruler online anytime.
www.KayeWoodTV.com went live just a few weeks ago, offering a selection of Kaye's Quilting Friends segments, free, online, anytime you want to watch. My flying geese segment was added today.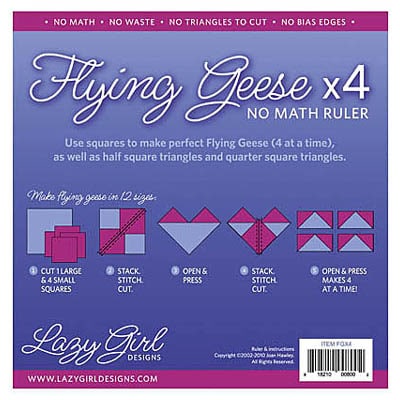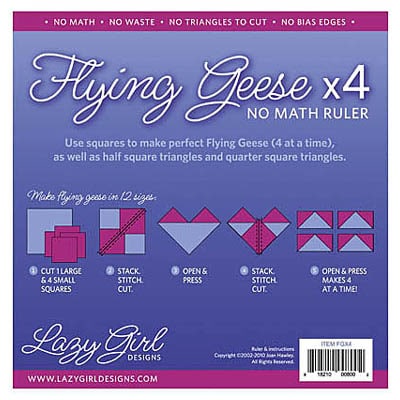 Here's what you'll see in this 14+ minute clip: all five of the different units you can make with our tool, some fabulous quilts, and a number of cool table runners from Far-Flung Quilts.
The FGX4 makes a number of blocks:
Flying Geese
Half Square Triangles
Quarter Square Triangle
Triple Tri Squares
Quarter Square Geese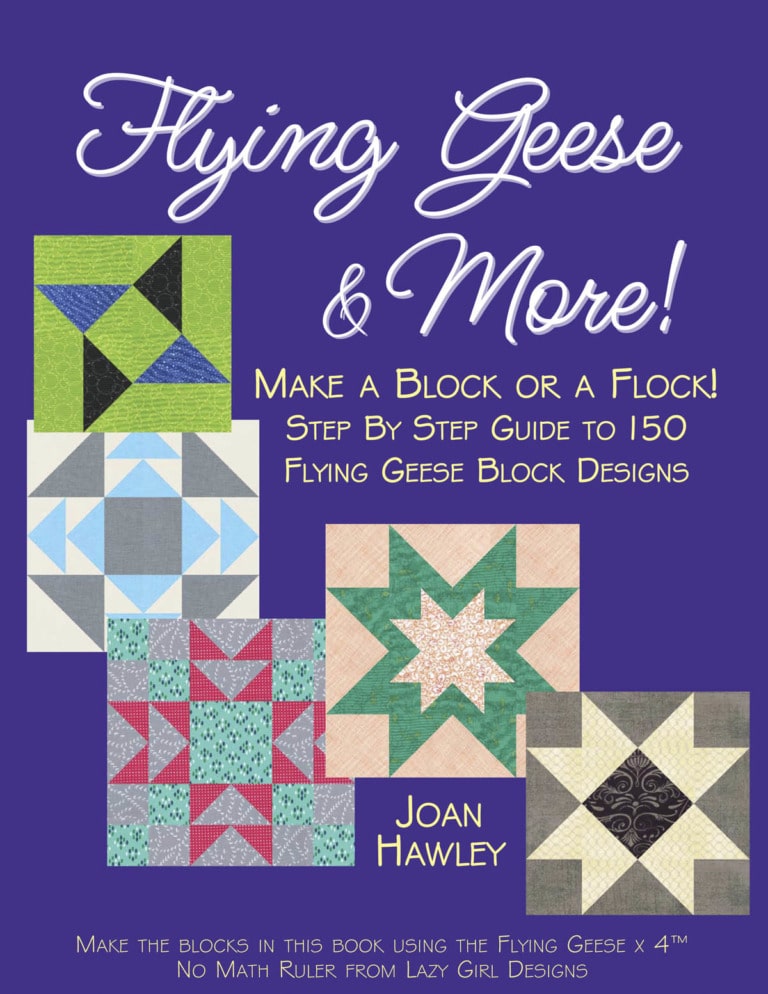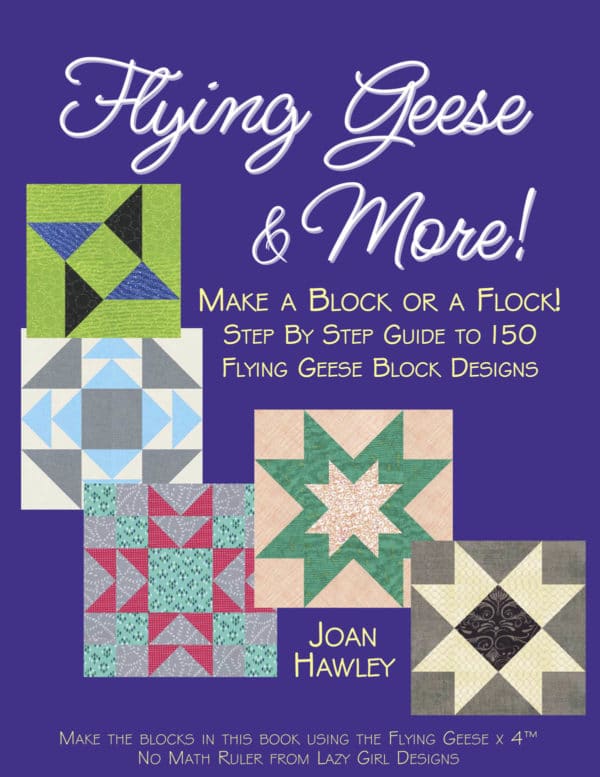 Lazies, be sure to watch the short intro that loads when you land at the site. It's a brief 'what is what' that will walk you through the offerings. You can watch, fast forward, rewind, pause, etc – all on-demand with no subscription fees.
Lazy Girl Designs appears on two other episodes at http://www.kayewoodtv.com/ featuring our Chelsea Tote with the No-Fear zipper technique and our fringe-tastic SquareKnots quilt.
Kaye, Thank You for offering this resource!
Joan
Lazy Girl Designs
Subscribe to our blog