Iron Finger: Bye-Bye Burnt Fingers!
Lazies, Every time I burn my finger at the iron, I would think to myself how nice it would be if my finger was a Marvel Comics superhero with heat resistant powers. That would be nice, but I suspect the cape would get in the way. For all the different pressing surfaces and irons available, no one had invented heat resistant tools to use in place of our hands at the iron until now. My Clover Press Perfect line has two, the Iron Finger and our Hold-It Precision Stiletto. More about the Stiletto soon. Read on for details about the Iron Finger, a video demo and giveaway sponsored by Clover Needlecraft!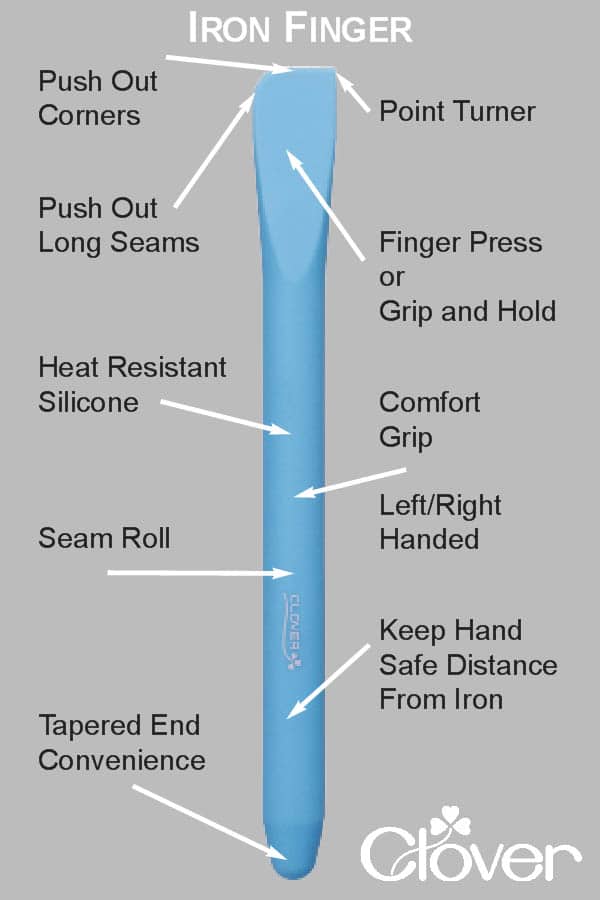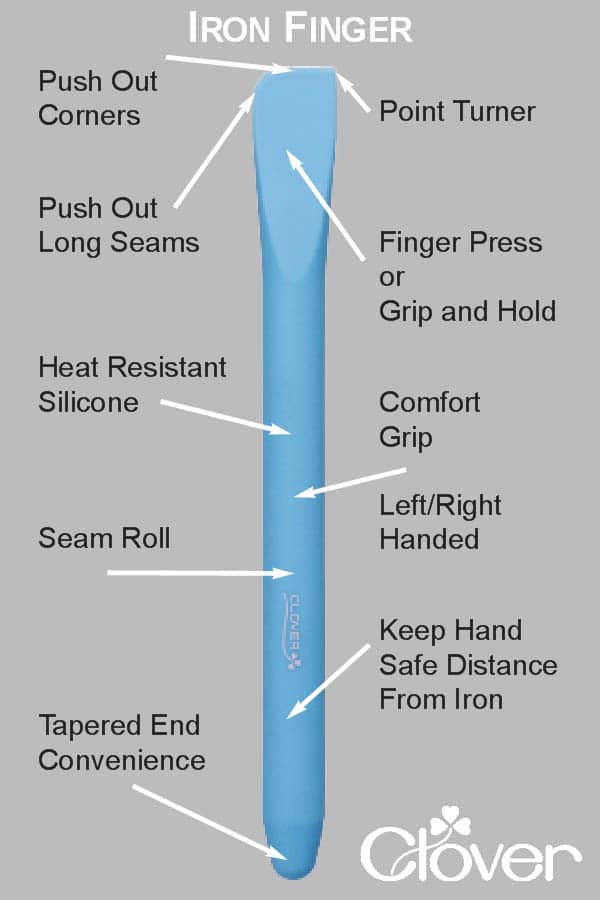 Inspiration? Burnt Fingers
We say that necessity is the mother of invention. That is certainly true in this case. I sometimes find that I try to negotiate with the iron and ironing board when faced with different pressing challenges. I try to hold on to a little detail and pull my hand away at the last minute. It's a game of chicken with the iron and my finger usually loses. These are my experiences at the ironing board that led me to propose the Iron Finger to Clover. It is so handy, it's now a basic for me at the ironing board.
Design
For the Iron Finger, I married my small kitchen spatula to a broom handle, and made it out of heat-resistant silicone. It has a sturdy handle and a flexible spatula end. It's designed so the whole thing can be used with the iron.


Features
– The tool is nice and long to keep your hands away from the hot iron.
– Made of heat-resistant silicone.
– Flexible spatula to finger press without the iron, hold things at the iron.
– Corner for turning medium/large sized corners or working with loose weave fabrics.
– Rounded corner to push out along seams.
– Handle for pressing seams open.
– Left/Right handed.
I recently worked on a pair of jeans for my sister. The Iron Finger gave me a pressing surface on the challenging rounded seams of the backside.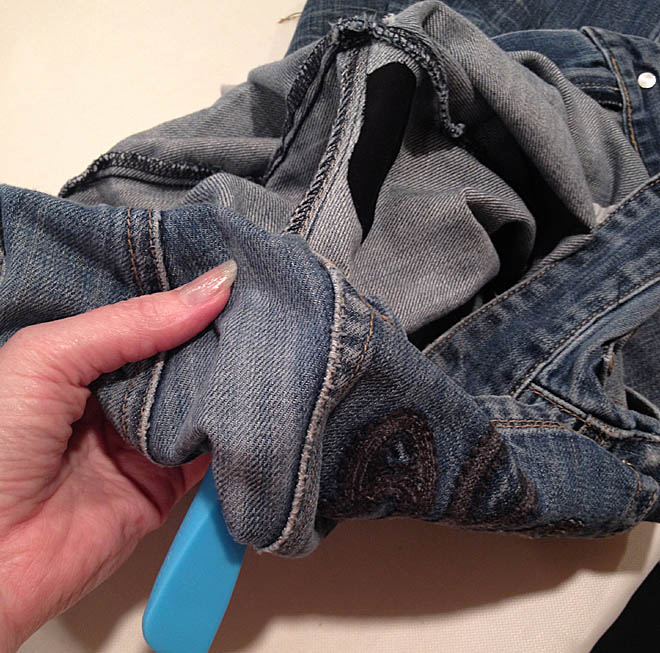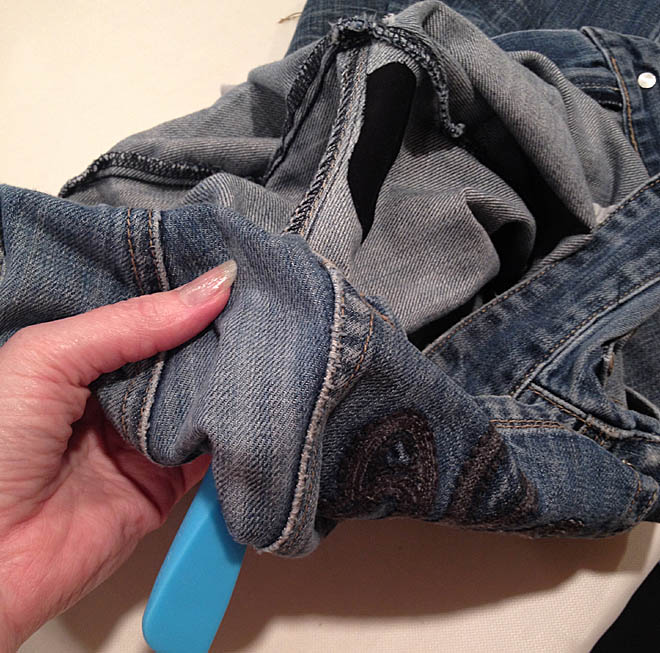 Pressing surface for challenging seams and areas.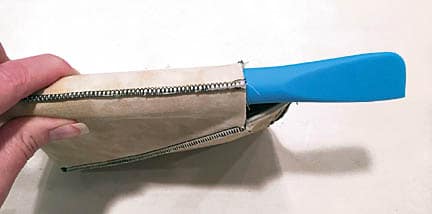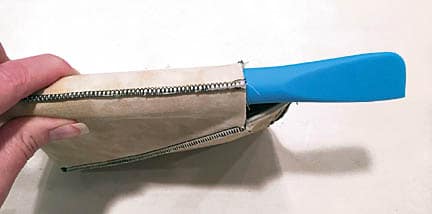 The Iron Finger can fit into nooks and crannies and
offer a pressing surface where before we had none.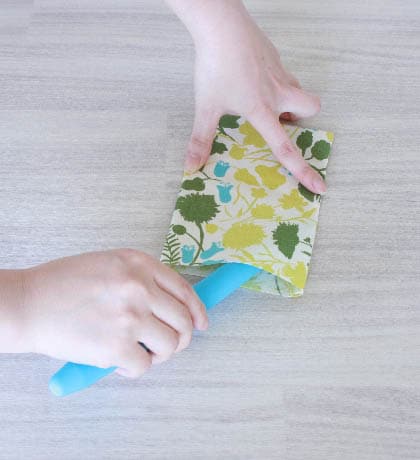 Use the spatula end to push out along seam.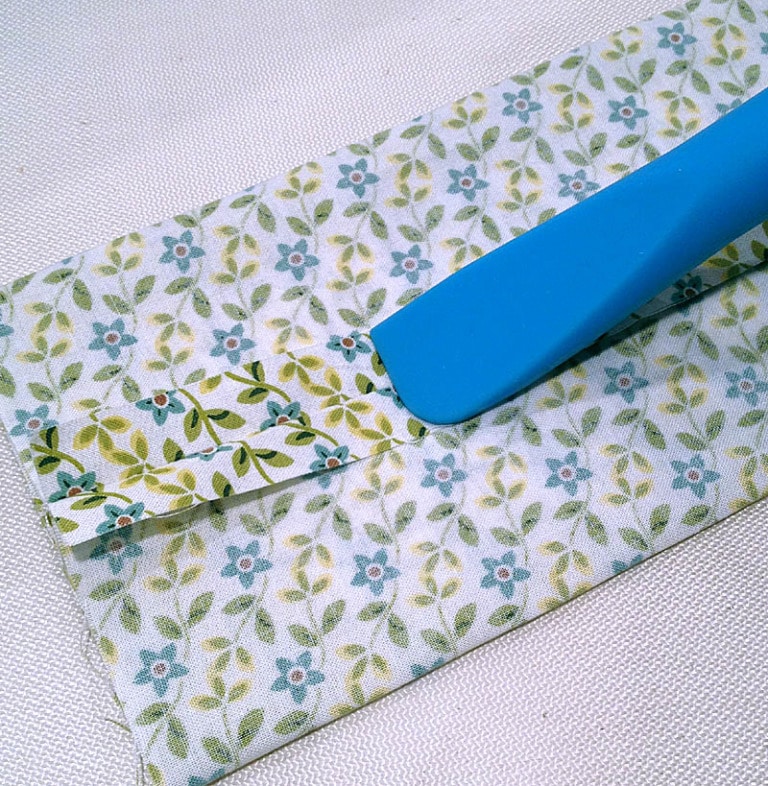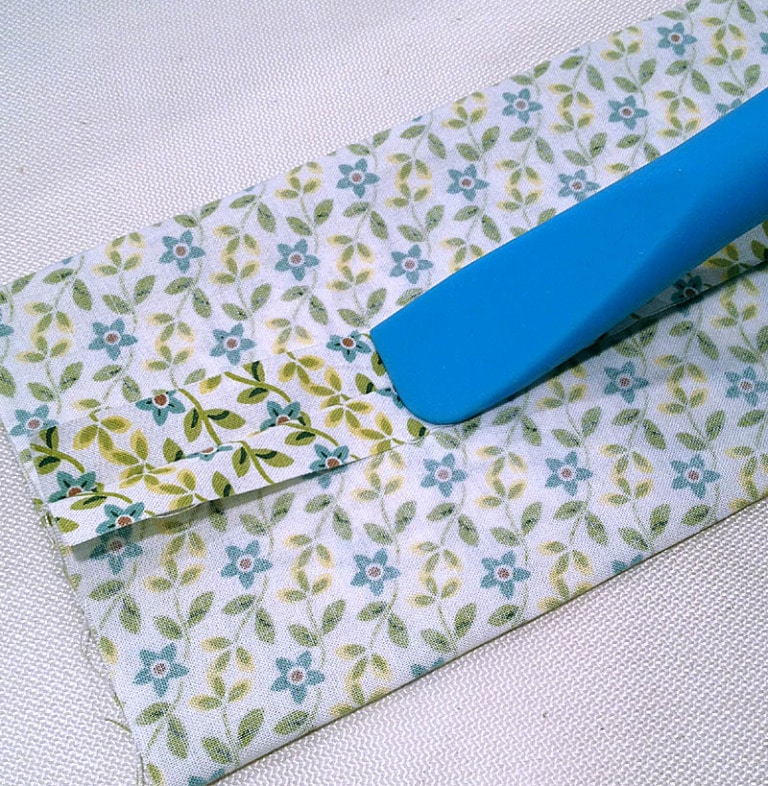 Finger press a seam open.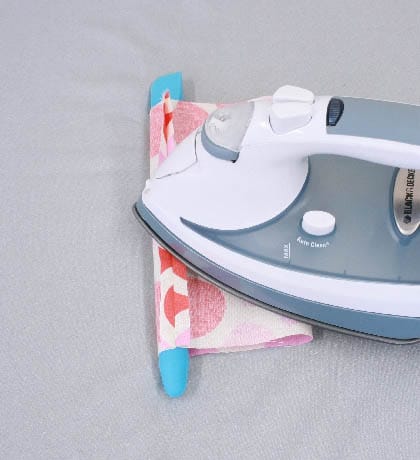 Use the handle as a seam roll, to isolate a seam or work in a small area.
Giveaway
One winner will be selected to receive one Iron Finger item 7802 from Clover Needlecraft.


Enter To Win
– Enter by using Rafflecopter below.
– One winner will be chosen.
– Giveaway ends Saturday January 31, 2015.
– I'll contact the winner via email.
Thanks for joining in on the fun of the Iron Finger!
This giveaway is sponsored by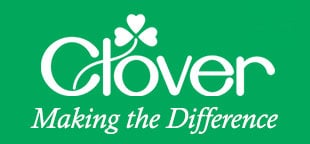 Lazy All Over
Use #PressPerfect when posting to Facebook/Twitter/Pinterest!
Have you tried the Iron Finger? Get yours here.
Order Press Perfect
Order through your local quilt shop, online for any of the Press Perfect items.
Enjoy!
Joan
Instagram @JoanHawley
Facebook Lazy Girl
Pinterest Joan Hawley
Twitter LazyGirlJoan