Giveaway: 'Color Crush' FQ Bundle + Bendy Bag Pattern
Lazies, There is nothing like a fantastic burst of color to welcome Spring this year! Shown here, Bendy is all dressed up in 'Color Crush' fabrics from Timeless Treasures. Color Crush is a collection of bright, funky, and geometric designs. Read on for details and to enter a giveaway for a Bendy Bag pattern and a fat quarter pack of Color Crush courtesy of Timeless Treasures.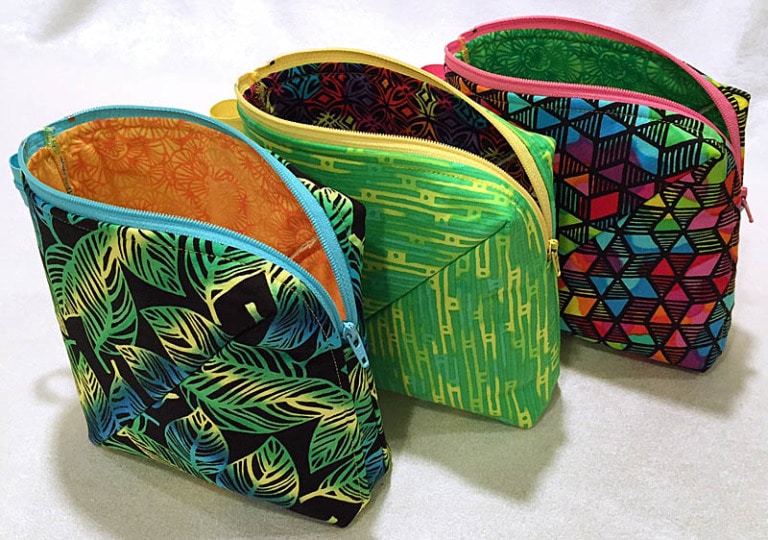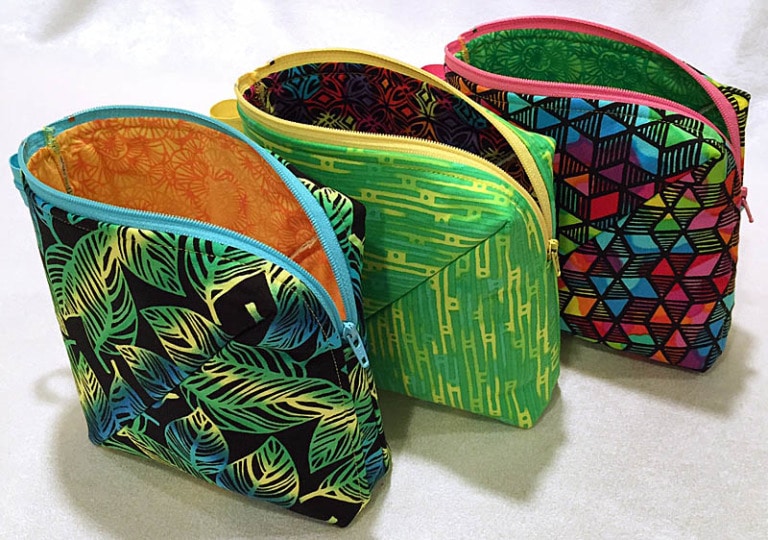 This is a great view of how stripes and geometrics work on Bendy. Due to her funky shape, the geometrics get even geometric-er in a good way.
Fun and funky fabrics go great with Bendy. The color combinations seam endless. Don't be shy, mix it up and get your crush on!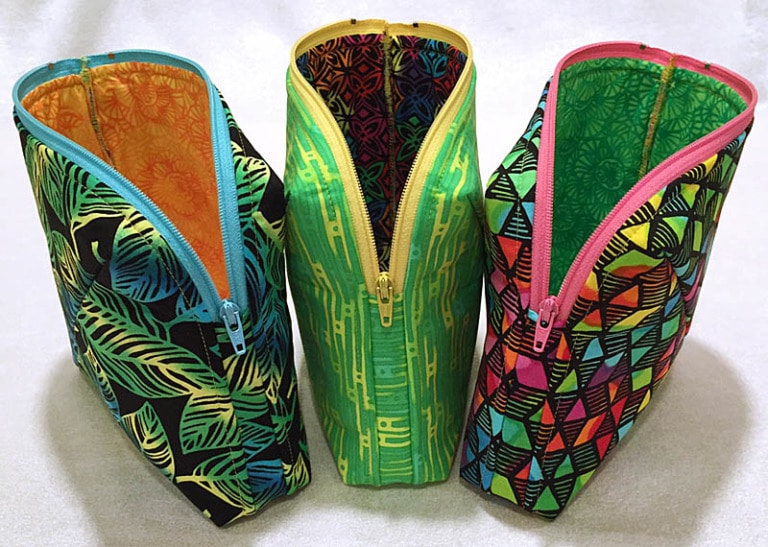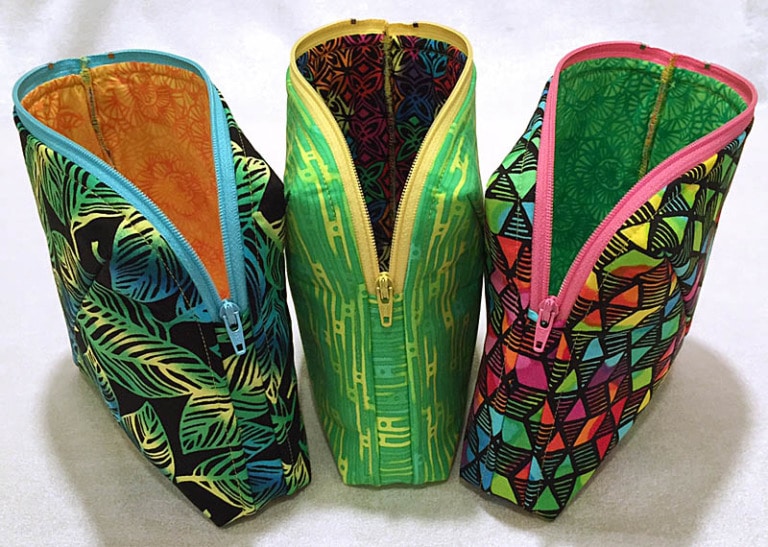 I'm such a sewy nerd. I love seeing all three of these beauties lined up and saying 'hello' to me upon completion. I like to visit with a finished project and enjoy how it turned out. Do you do that too or am I alone on this one?
You can see the whole Color Crush collection at the Timeless Treasures website here.
The little zipper grab tab gets me every time! Look how cute they are! From the beginning, Bendy's shape has reminded me of a bobsled when she's zipped closed. I really see it in this picture.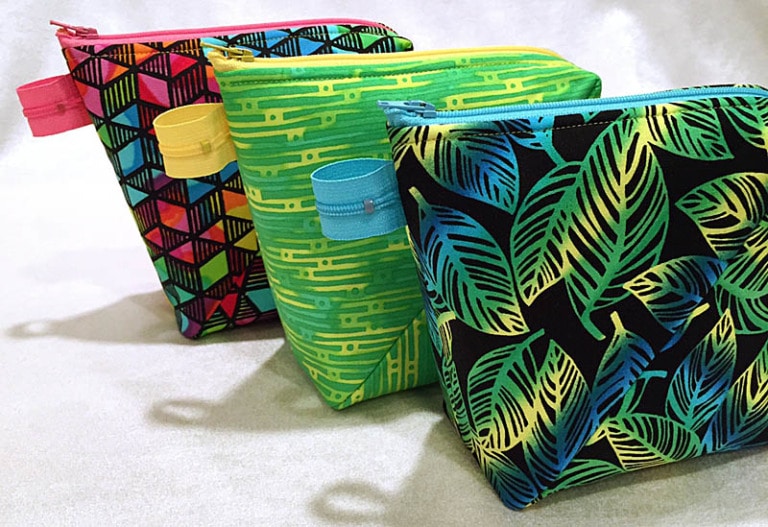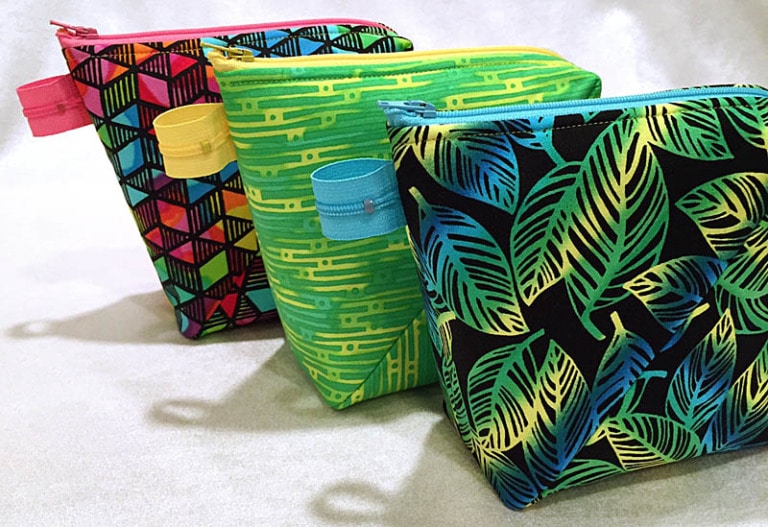 I chose three fun colors of zippers from Atkinson Designs and I used the same fantastic yellow Aurifil thread on all three Bendys.
Speaking of that cute little 'tail' of a zipper, here's a good look at the back end of Bendy. The back of Bendy is wider than the front by design. This sturdy bottom gives Bendy good stand-up-i-tood, whether zipped closed or open. It also means she can accommodate wide thingies.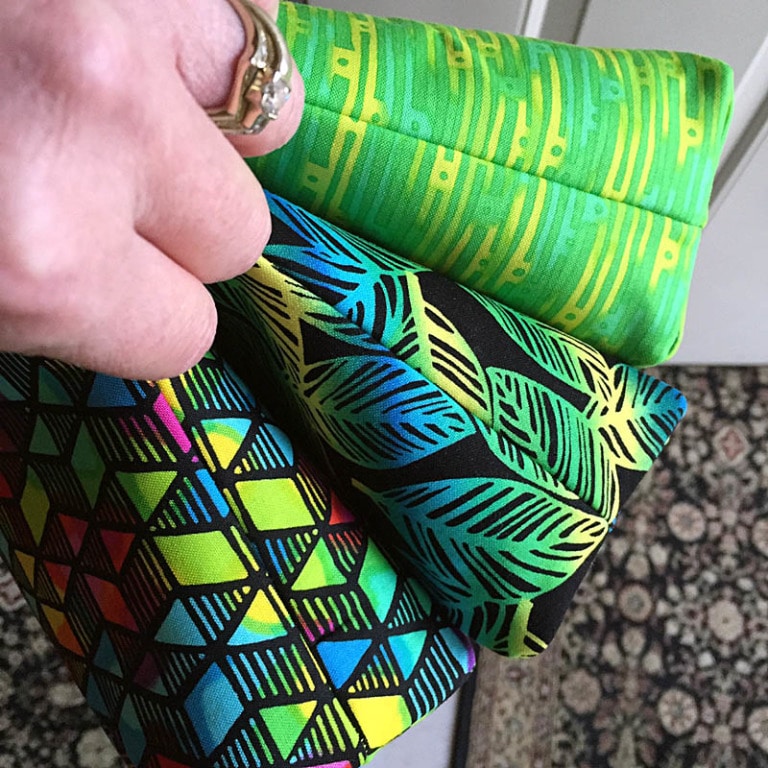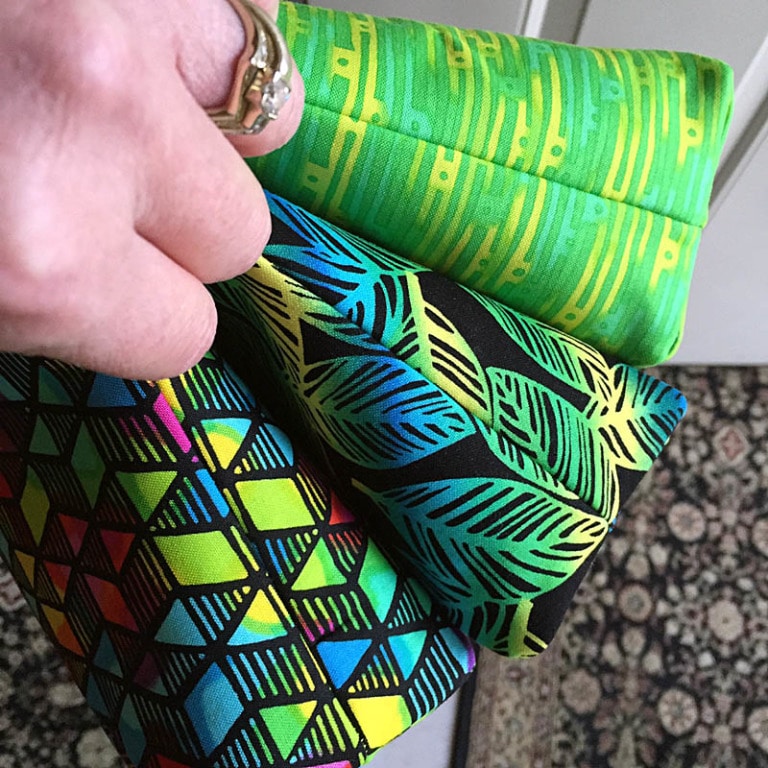 Here's the gorgeous Color Crush collection, all bundled up and ready to go home with one lucky Lazy!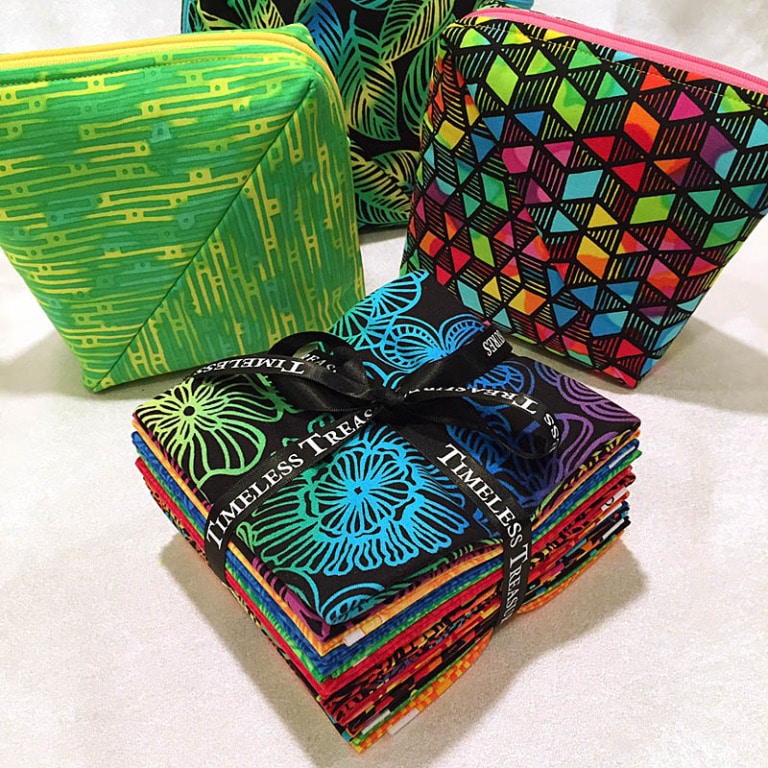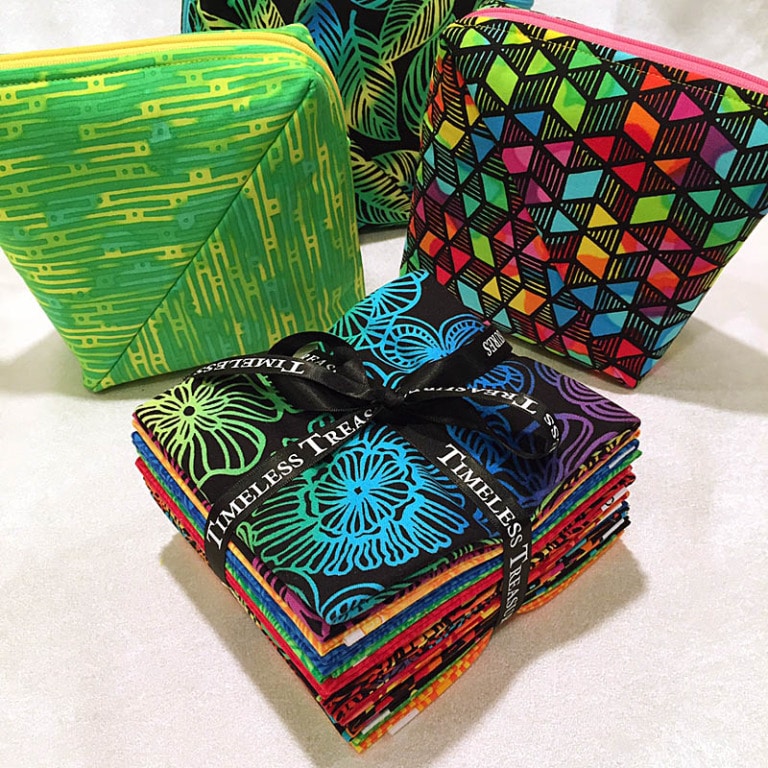 Giveaway
One winner will be selected to receive one Bendy Bag pattern from Lazy Girl Designs and one Color Crush fat quarter collection from Timeless Treasures.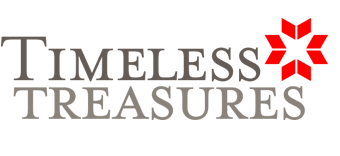 Enter To Win
– Enter by using Rafflecopter below.
– One winner will be chosen.
– Giveaway ends Saturday March 28, 2015.
– I'll contact the winner via email.
Thanks for joining in on the colorful fun of Bendy!
Order Bendy and Color Crush
Order through your local quilt shop, or online.
Keep up with Timeless Treasures on Facebook here.
Have fun with your blog comments, now is no time to get shy on me.
Enjoy!
Joan