What Do You Call a Group of Bendys?
Lazies, Bendys are showing up all over the place in multiples. You aren't just making one…neither am I. So I figured it's about time we decide on a name together! We have a flock of birds, a gaggle of geese…now we need a name for a collective of Bendy Bags. I've listed a few below. Post a comment and vote for your favorite or suggest something, too!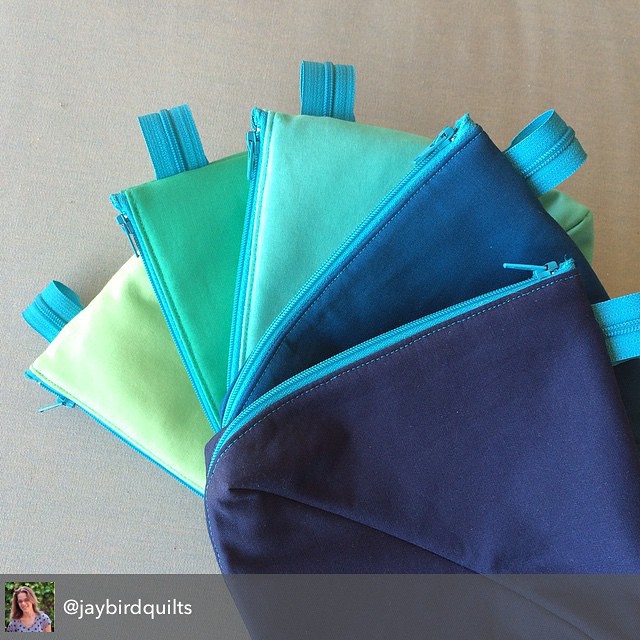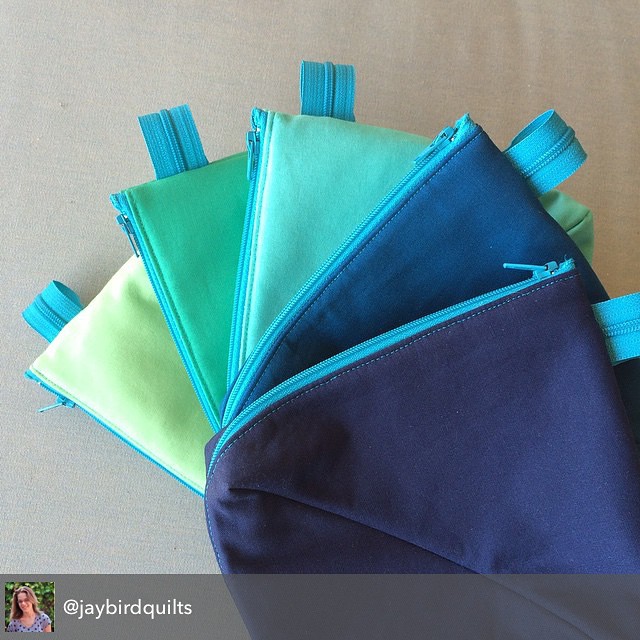 Julie Herman of Jaybird Quilts made a bouquet of Bendys in her beautiful wedding colors.
I did a little…and I do mean little…research on collective names for animals and birds. Here are a few tried and true, and a few I've never heard of.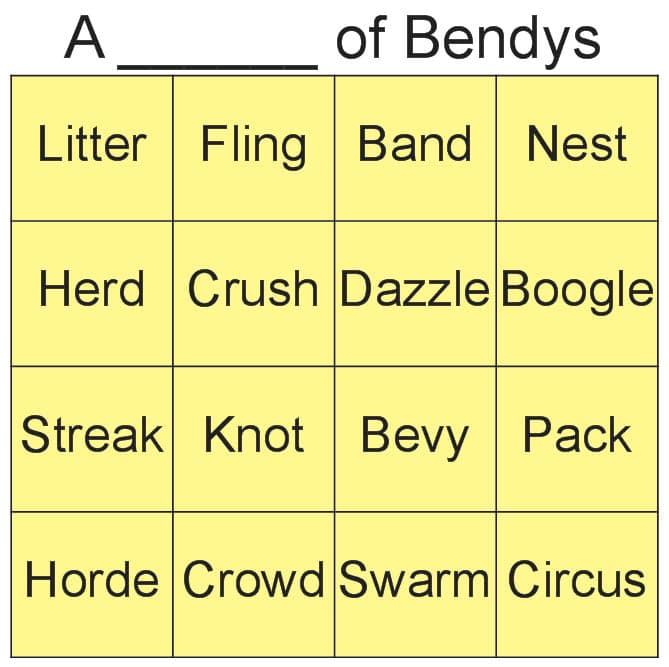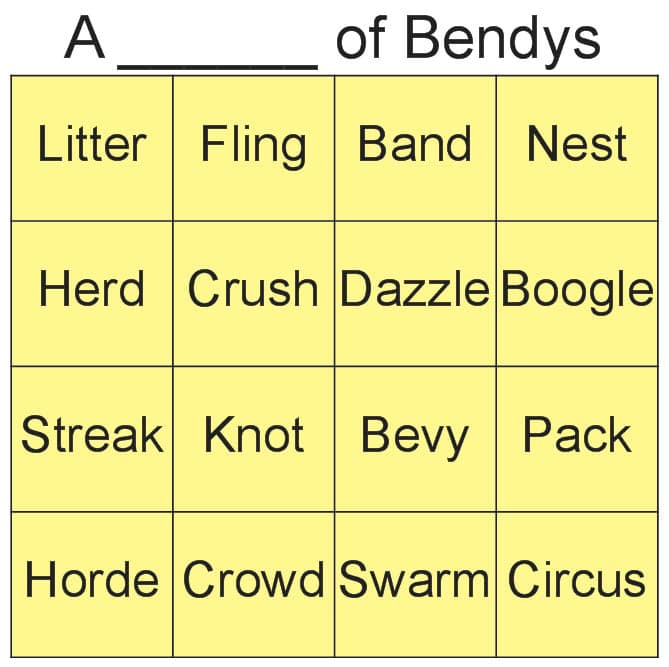 Post a comment with your favorite name for a group of Bendys!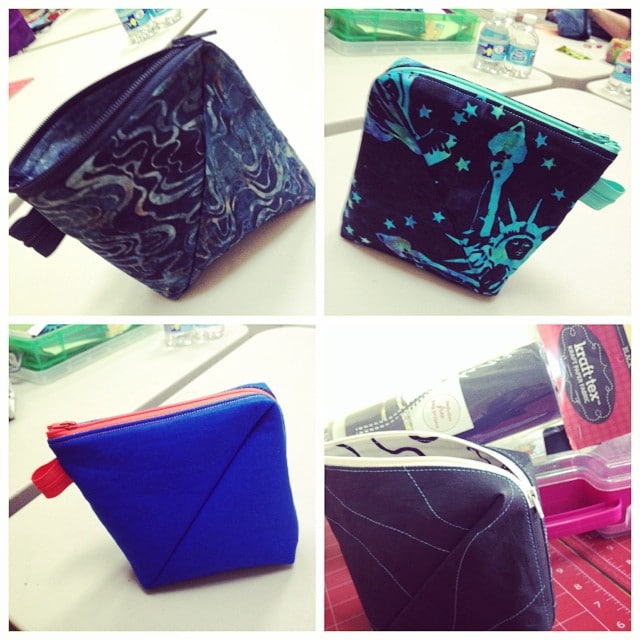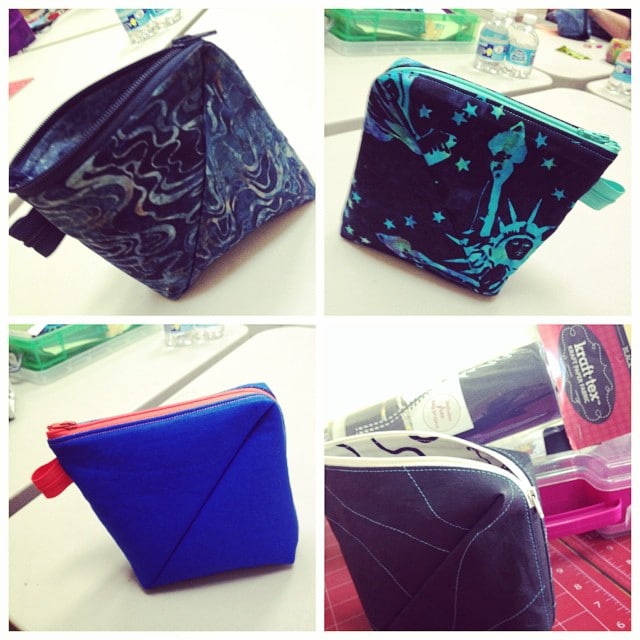 A boogle of Bendys made in class at Linderella's Quilt Works recently.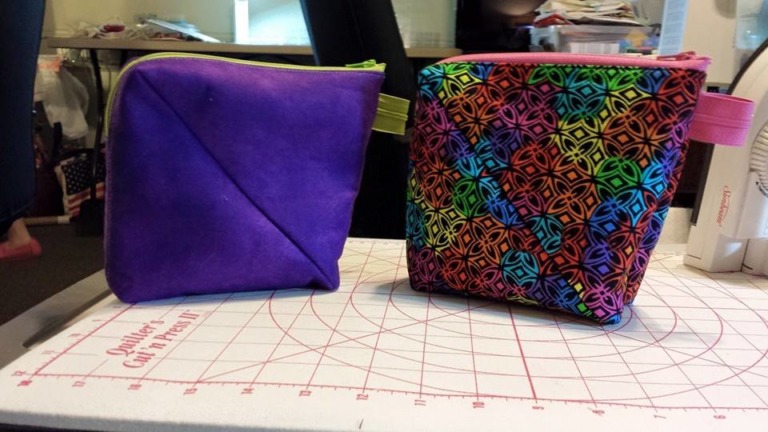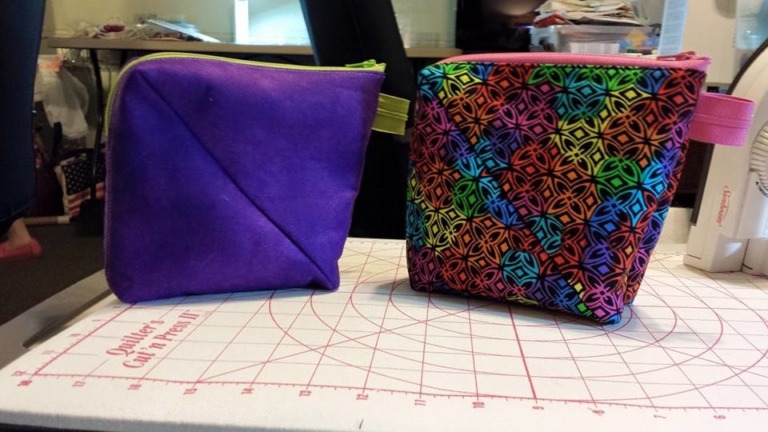 Ana Earl made the Bendy on the right, shown in Color Crush from Timeless Treasures. Ana made hers at a retreat this weekend, where it happens another Lazy Girl was working on her, too. Nice!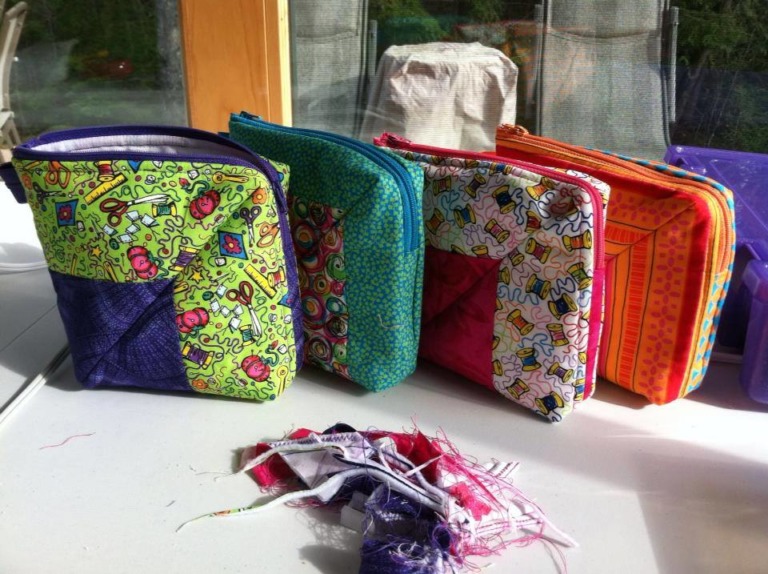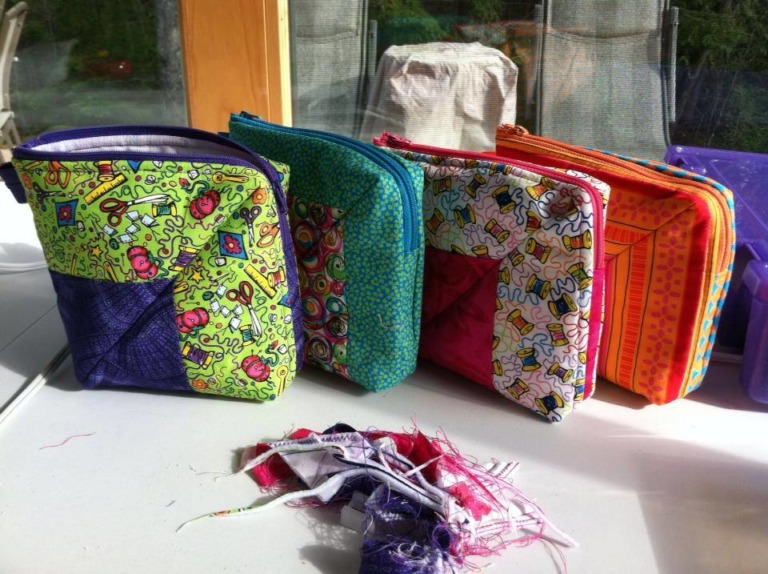 Judy Damon got totally Bendy with this great band of four. Judy used two-fabric pieced strips for the Bendy sides and they make for a fun finish at the seam!
Help me with naming a group of Bendys and post your vote in the comments.
I love seeing your pictures, please tag me when you post pics – thank you!
Get your Bendy Bag pattern in our pattern store here.