How to Make the Perfect Bridesmaid Survival Kit
Make these easy bridesmaid gifts and survival kits for the big day!
Lazies, Being a bridesmaid is a super-hero job for one day. Well, actually more than one day, but we're focused on the big day. You need to be at your best all day long from the ceremony to pictures to dancing the night away in loving support of the bride. You might encounter a headache, food stain, or the dreaded broccoli stuck in your teeth – dental floss – stat! How do you navigate the special day with everything you need at your fingertips? You need the perfect bridesmaid survival kit.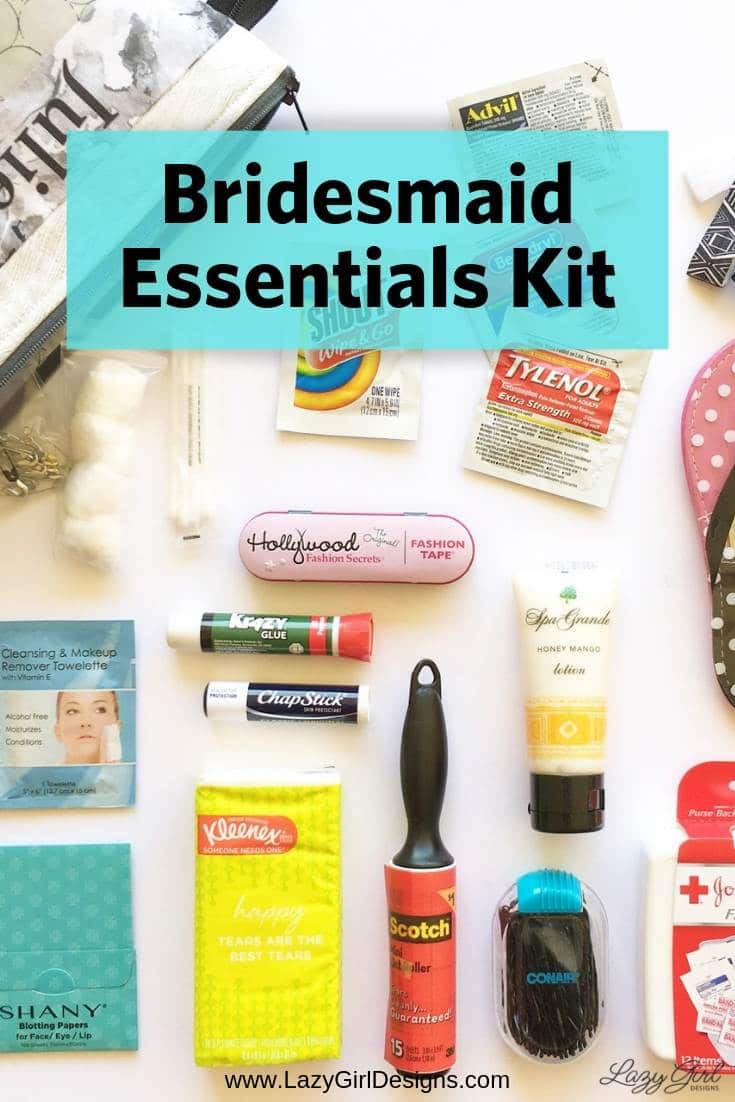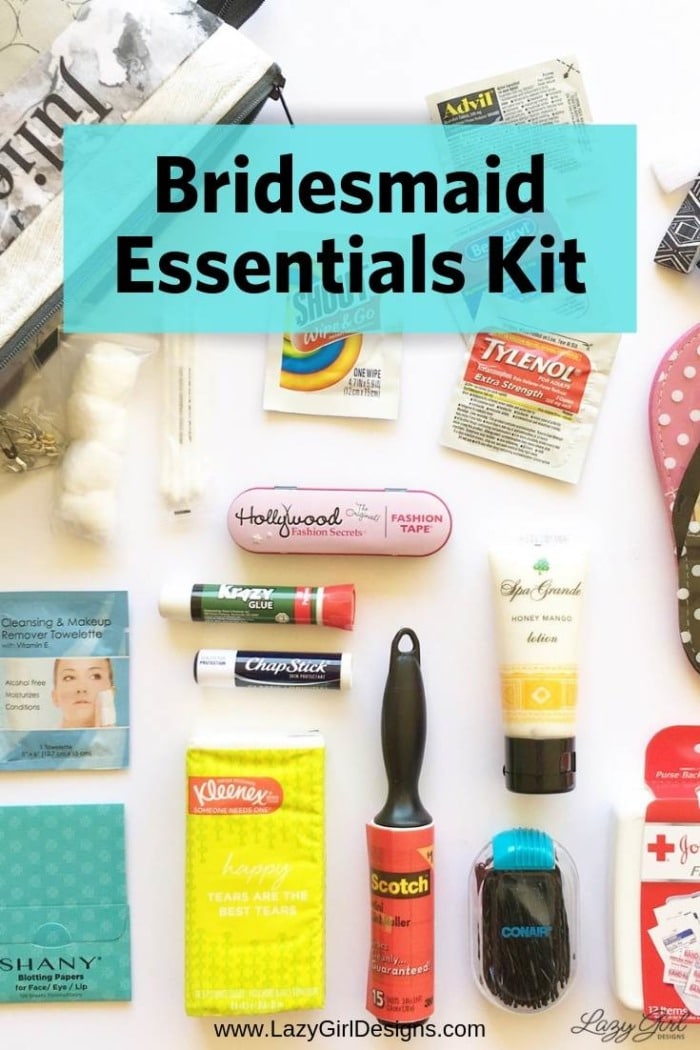 Julie Herman of Jaybird Quilts was matron of honor and put these essentials together for the bridesmaids, moms, and sisters for her sister-in-law Leora and fiancé Carl's big day.
The Perfect Zipper Pouch For A Bridesmaid Survival Kit
As a bridesmaid, you might need a few helpful things throughout the day. Think about what the day looks like and the issues that might come up. You need a little drug store, first aid kit, beauty salon, and more at your fingertips. So why not wrap all of that up in a gorgeous pouch you'll love having handy.
Who wouldn't love a gorgeous zippered pouch full of beauty essentials and problem solvers? Shown below is our Becca Bags design, item LGD36. Look at all of the goodness that fits in there.
Finding Supplies For The Kit
Head to the local drug store like Walgreens or CVS and check out the travel size items. These stores usually have a complete display of all sorts of convenience items and necessities in small sizes. These are perfect for an essentials kit.
Also be sure to check out the hair care area for hair ties, bobby pins, and more. They are usually in packs of larger quantities, and it's just fine to break those packs open and put a few in each kit.
Preparing Kits For A Group
A nice touch is to personalize kits for a group to keep things straight. Add a name by embellishing the pouch or start with custom fabric. Spoonflower printed fabric with names for these pouches, then piece with two other fabrics to create the outside of the bag. Another option is to add different charms or tokens to the zipper pulls.
Small Kits To Hold Sweets
When I want mints or a sweet, I don't want to go digging. Make small zip pouches for easy access to mints, chocolate, cough drops, and chewing gum. It's also nice to keep your sharable treats separate from your emergency kit, so no one has to see your dental floss when looking for chocolate. Even I'm shocked at all the goodies that fit inside our Sweetpea Pods pattern, item LGD135.
Just like we personalized the larger essentials kit pouches, take some time to do something personal no matter the pouch size. I am diggin' these bite-sized goodies.
By the way, save those candy wrappers and use them to make: Candy Wrapper Zip Pouches
Hands-Free is Handy!
Consider staying away from bags, purses, and pouches that have shoulder straps. They can leave a wrinkle at the shoulder. Instead, turn the survival kit or sweets pouch into a wristlet by adding a handle. Any small loop with a split ring or clip will work.
The split ring on our Fobio key fob hardware fits the hole on the zipper pull on Sweetpea and Becca.
Don't forget to play within the wedding colors for these bridesmaid gifts. Fobio offers the opportunity to add different colored zipper pulls with my handy zipper trick. I love the gradation of zipper pulls on the Fobios.
Note: This post contains affiliate links.
Need zippers? Put together a custom order of the size and color zips and pulls at Zipit on Etsy.
For more key fob ideas, follow my Pinterest board: Key Fobs, Wristlets, and Lanyards
Fabric Planning
For the projects shown here, Julie used the wedding colors for the fabrics and zips. She's made a ton of Sweetpea Pods, Beccas, and Fobios, so she knows her way around these projects. Julie designed and had fabric printed at Spoonflower for both bags.
After The Wedding
The bridesmaid survival kits, sweet pouches, and wristlet strap create an instant accessory ensemble that will go on to everyday use as new essentials. And they will remind the recipients of your special day and their connection to you. Julie says everyone who received the beauties she made felt it was incredibly special.
Here's a peek inside Sweetpea. Mix up the fabric placement to make each pouch feel more individual.
Always Have Go-To Patterns In Your Sewing Library
Be sure you have some quick, easy, and customizable patterns in your collection.
Here are the three patterns Julie used for these bridesmaid essentials.
Becca Bags: Three fabric fat quarters, a bit of fusible fleece and a zipper.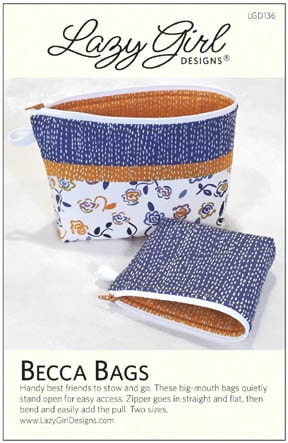 – – – – –
Sweetpea Pods: Two 10″ fabric squares, a bit of fleece and a zipper.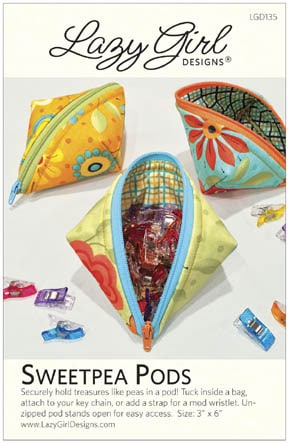 – – – – –
Fobio Key Fob: A 2″ fabric strip, a bit of fusible interfacing and a zipper.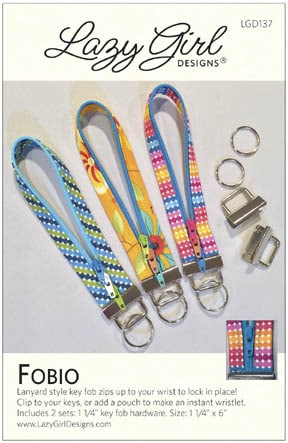 – – – – –
That's Pinterest-ing!
Follow me on Pinterest and pin this post to your Pinterest boards.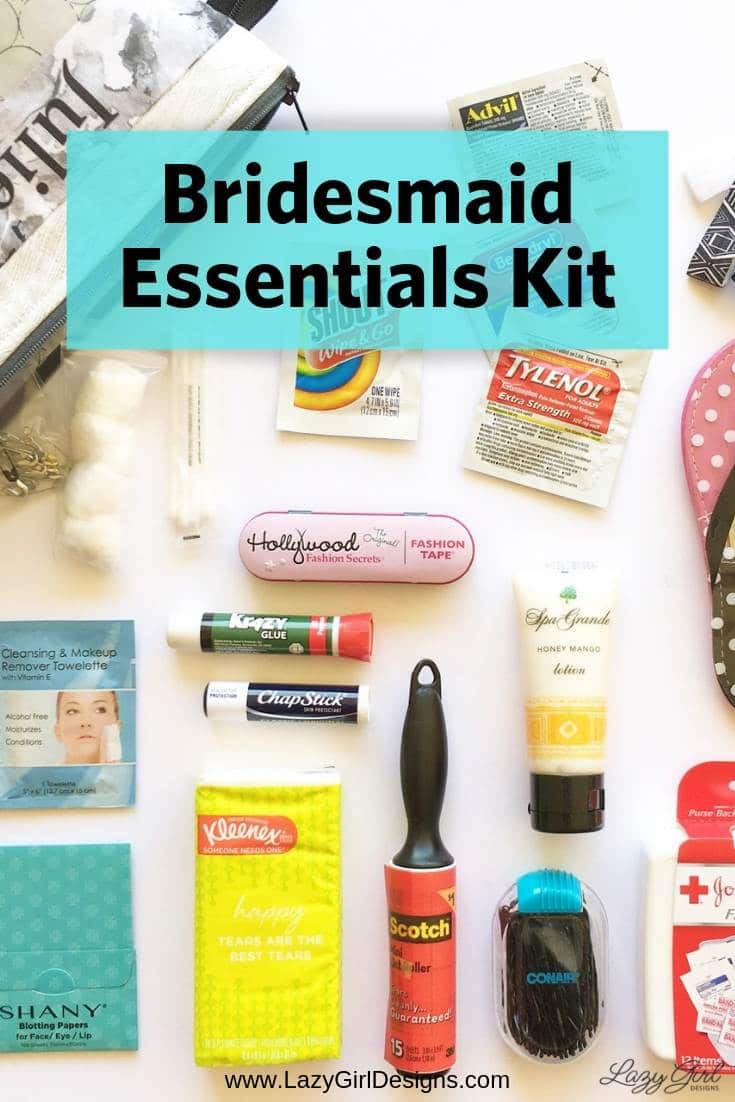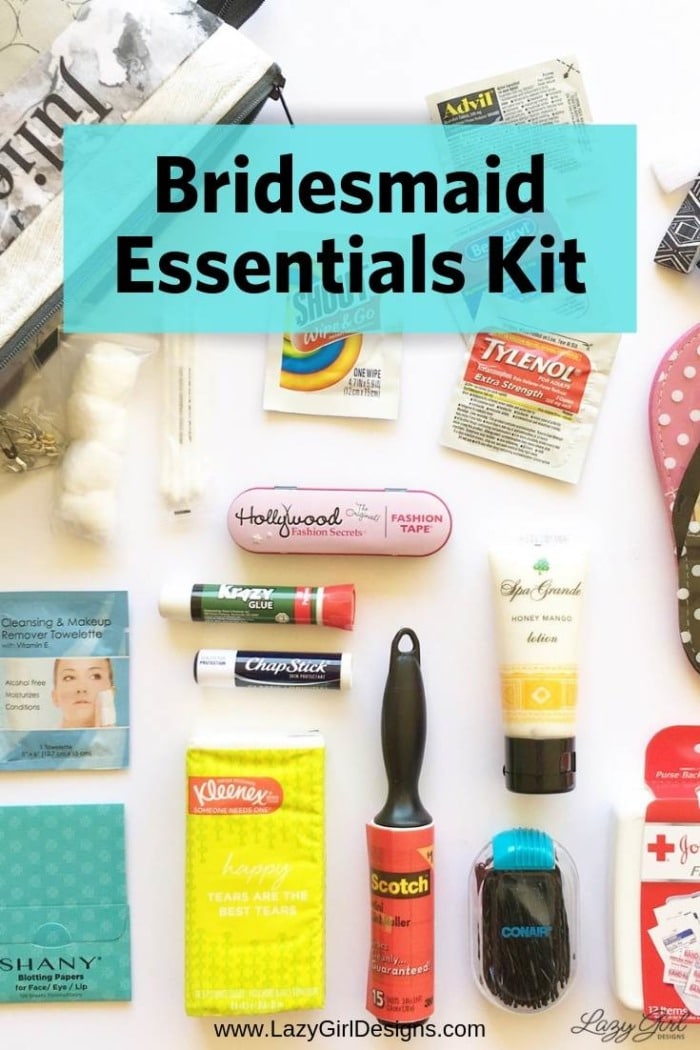 Subscribe to receive emails for my blog and newsletters about new patterns and project ideas.
Enjoy!
Joan
Joan's Sewing Group | Pinterest
PS: See more of Leora and Carl's wedding here: #KaplanWonGoldfarb
Project photos courtesy of Julie Herman
Like and share this post with your stitchy friends.