Customize An Ensemble Part 3: Miranda Day Bag With Shoulder Strap and Pocket Closures
Lazies, Sorry I missed you last Monday. As it happens sometimes, life gets in the way of living and I simply had too much on my plate. Back to our ensemble…You know how I love the Miranda Day Bag. I wish I had one for every outfit in my closet. Miranda truly is my day bag when I'm out and about for a full day of it.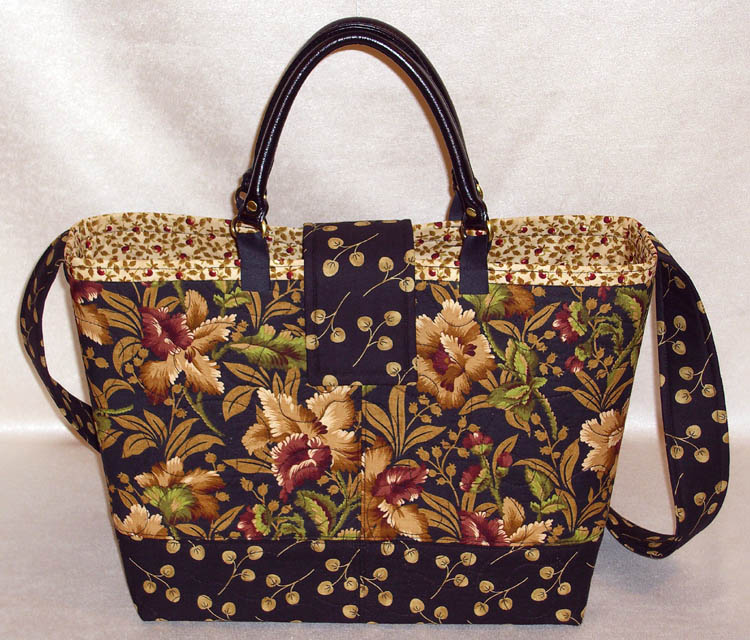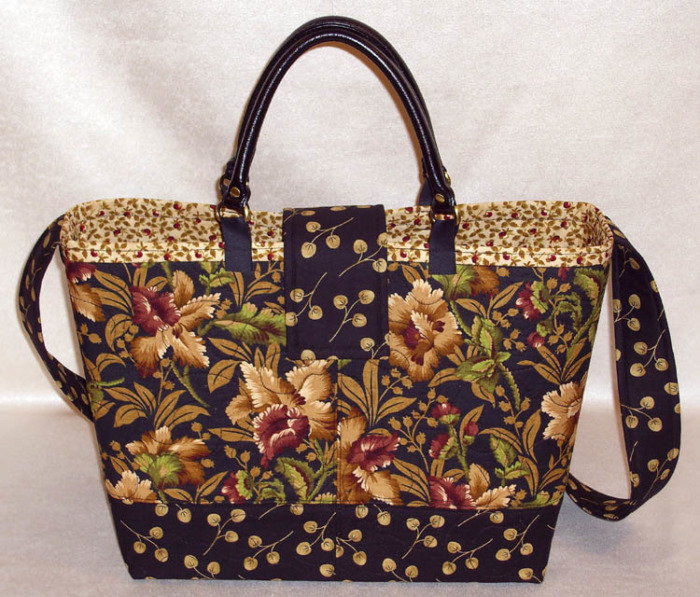 Miranda Day Bag, Lazy Girl Designs # 123
Comfy on my shoulder
I made two alterations to this Miranda. First is the addition of my favorite, double-padded shoulder strap from the City Bag design. This assures comfort on my shoulder for a fully loaded bag and a full day of fun. The construction of the strap is easy and attaching it to any open-top bag is a breeze. The City Bag shoulder strap has a double layer of batting from seam to seam. Fabric is wrapped about the batting. No tube to make and turn – I wouldn't do that to you!
For ease in sewing, I remove the batting from the last 1/2″ of the strap, making it easy to attach. Sew in place at the side of the bag. Match the final stitching to the topstitching around the top edge of the bag and the strap blends in nicely as a permanent addition. If you don't have the City Bag pattern, use the shoulder strap or handle instructions from a pattern you like.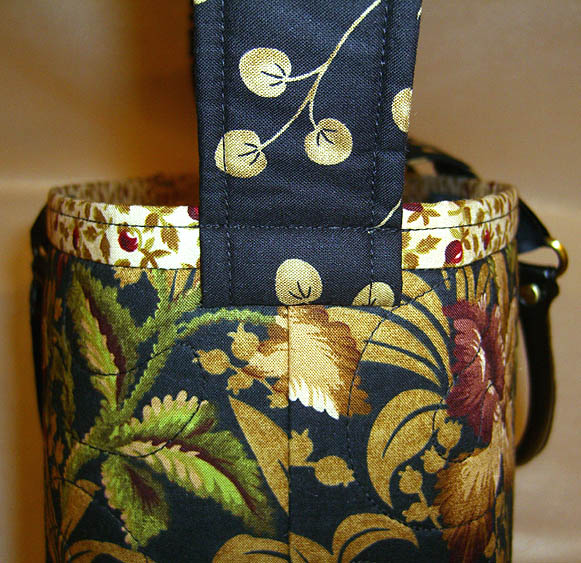 Blend the stitching with the existing construction.
When not in use, you can see that the shoulder strap is long enough to hang under the bag when carried by the handles. Or, simply tuck the strap inside the bag and under your goodies, or even under the Bag-E-Bottom.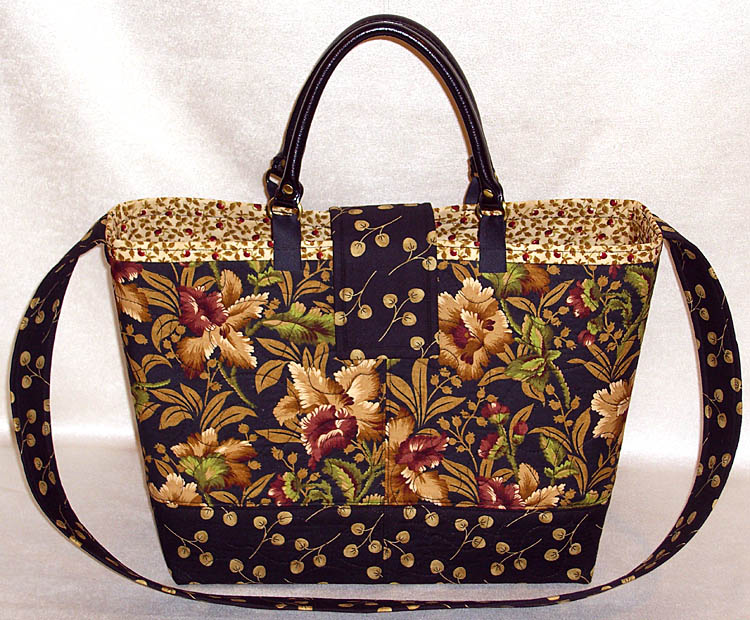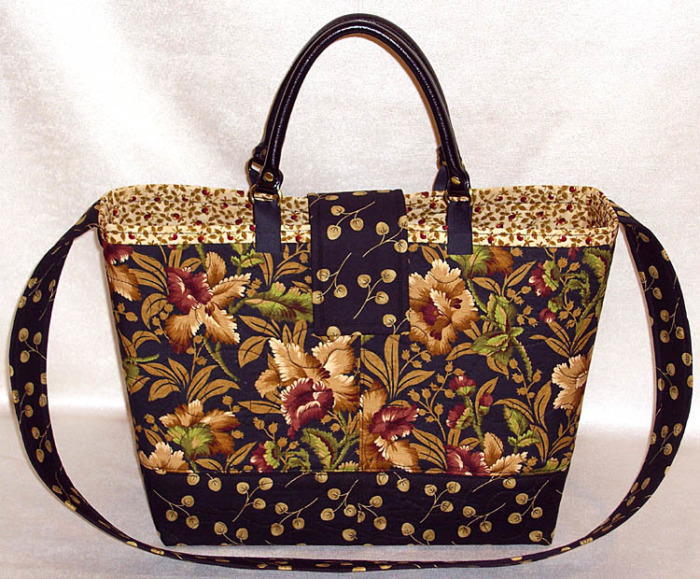 Shoulder strap is long enough to hang
below the bag when not in use.
Secure pockets
Finally, I like to add flap closures for two of the inside pockets. It's a little more security for the wallet pocket and a privacy pocket (things I don't want the world to see when they glance in my tote).
I use my tutorial from here and place the flaps on pockets near one end of the bag. Flap closures are easier to add than zippered closures during or after construction.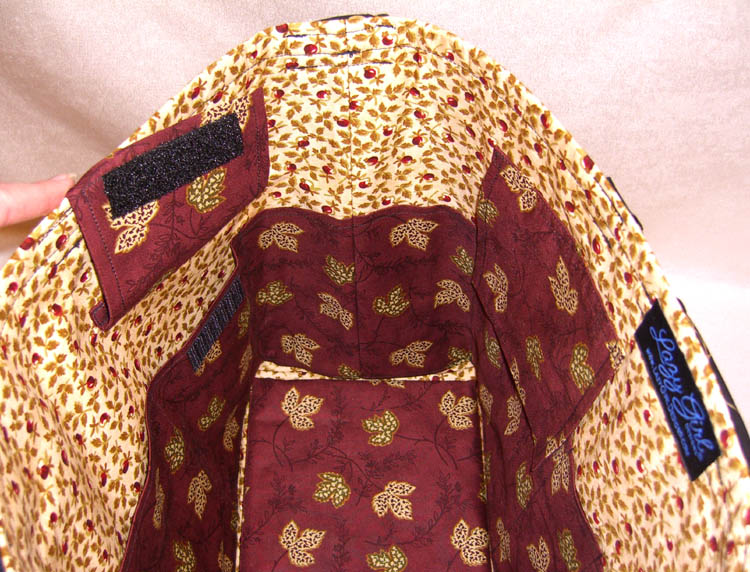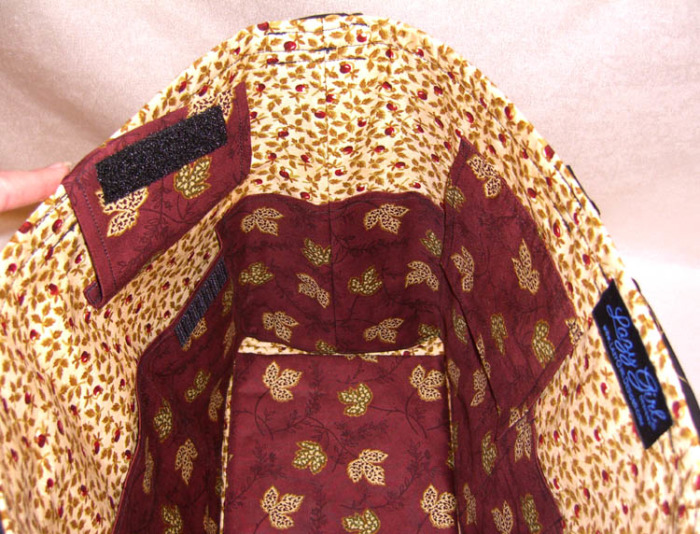 Add flap closures to pockets.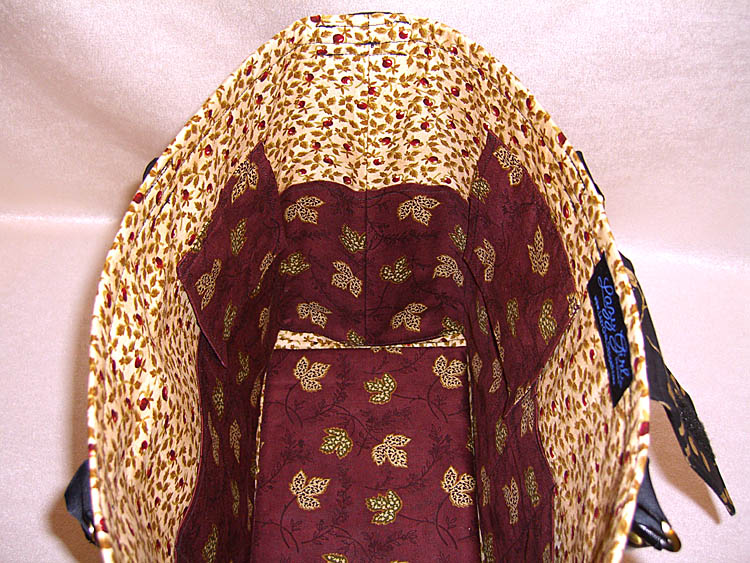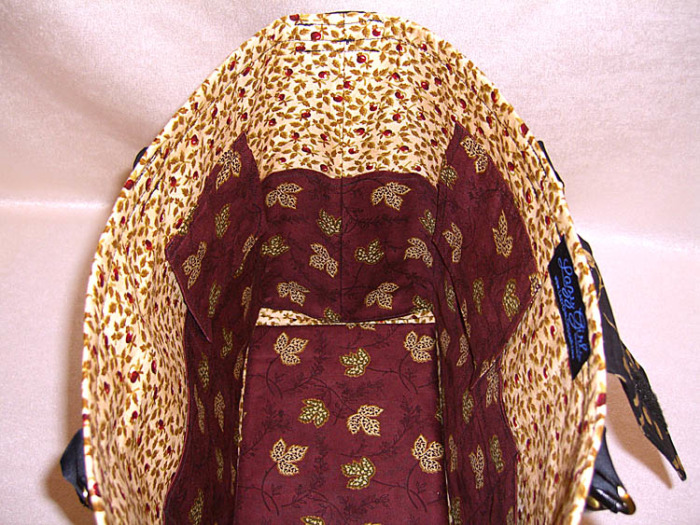 Why these two pockets
If you are anything like me you'll understand when I tell you that I can experience pocket confusion with too many closed pockets to search for an item. I cannot remember what is where if I can't see it. You too? I thought so. Two closed pockets is enough. I like them on one end of the bag, across from each other. If the bag is on my shoulder, they are the front end of the bag as it hangs by my side. I can reach in and grab what I need without taking the bag off my shoulder.
You can see the Miranda Day Bag here and the City Bag here.
Also see the City Bag details here.
Subscribe to receive emails for my blog and newsletters about new patterns and project ideas.
Enjoy!
Joan
Joan's Sewing Group | Pinterest
Like and share this post with your stitchy friends.