Candice Pattern: Supplies and Product Recommendations
Lazies, Here are the supply list details and my product recommendations for our new Girl Candice. We are still on track for her to arrive by November 1st.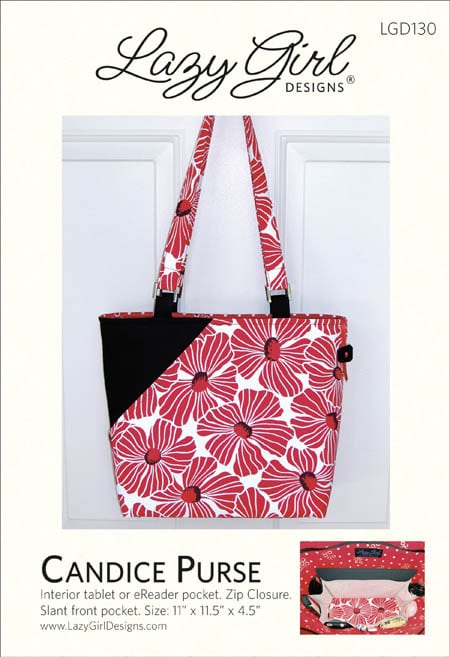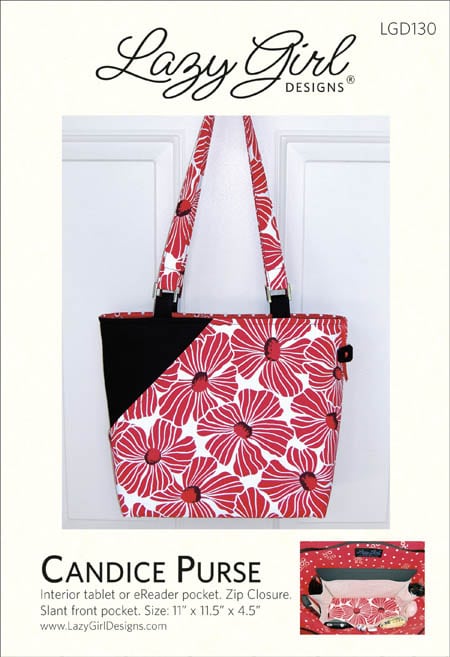 Candice pattern from Lazy Girl Designs, item LGD130.
Fabric
3/4 yd feature fabric shown in red floral for front pocket, back of bag, handles
2/3 yd front of bag, front pocket lining, handle tabs (black)
1/2 yd bag lining (small floral red print)
1/2 yd inside pockets (white with small dots)
Batting
2/3 yd fusible, low loft, poly (45" wide)
Interfacing
2/3 yd fusible, medium to heavy weight (45" wide) for lining
3/4 yd fusible, lightweight (45" wide) for pockets
Zipper 20" or longer, polyester all-purpose only (Do not use a ­­metal or sport-weight zipper.) Candice includes directions to be made with/without a zipper.
Bag Support Bag-E-Bottom Size A (#LGD500) from Lazy Girl Designs
Optional 'D' Rings: 1": Four rings (Clover item #9538 shown)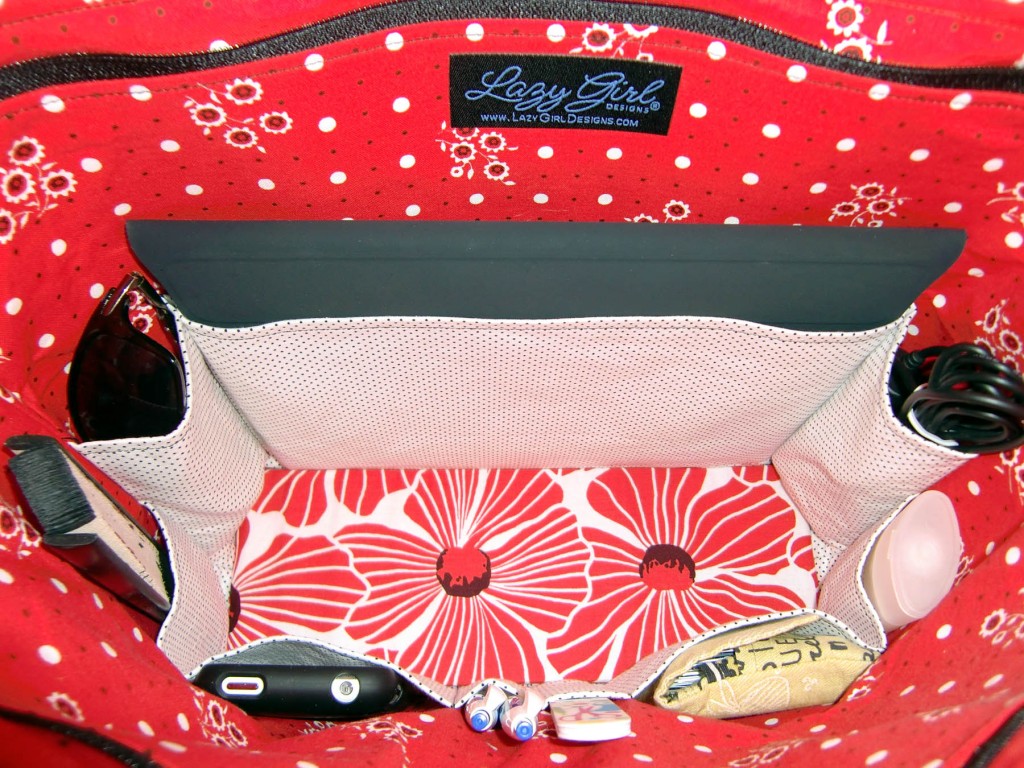 Product Recommendations
Battings:
Pellon #987F – Pellon Fusible Fleece
Bosal #325 – Fusible Batting
I like to work with fusible battings for many of my projects. These two are staples for me. For a non-fusible, keep it thin so it doesn't add much bulk to the project.
Fusible Interfacing: Med/Heavy
Bosal #334 – Fusible All Purpose Non Woven
Pellon #809 – Decor Bond Heavy Fusible
Med/Heavy interfacing is used with the lining fabric
Fusible Interfacing: Lightweight
Pellon #SF101 Stacey Shape Flex (white, black)
A nice lightweight interfacing gives all of the pockets a little extra support and shape without the bulk of heavier interfacings. Shape flex is a thin and lightweight woven product that fuses quickly and is easy to work with. When fused in place it adds almost no thickness to the project, but it does add support and shape. The result is similar to spray starch. It feels very nice in the hand. Give it a try and see what you think.
D Rings
Size 1″, Clover item #9538 Glossy Nickel finish (shown) or #9539 Satin Bronze finish, 2 packages of 2 rings each.
You'll need four rings, two for each handle. Any 1″ rings should be fine. Pattern includes instructions to make handle tabs which you can use to attach fashion handles of your choice.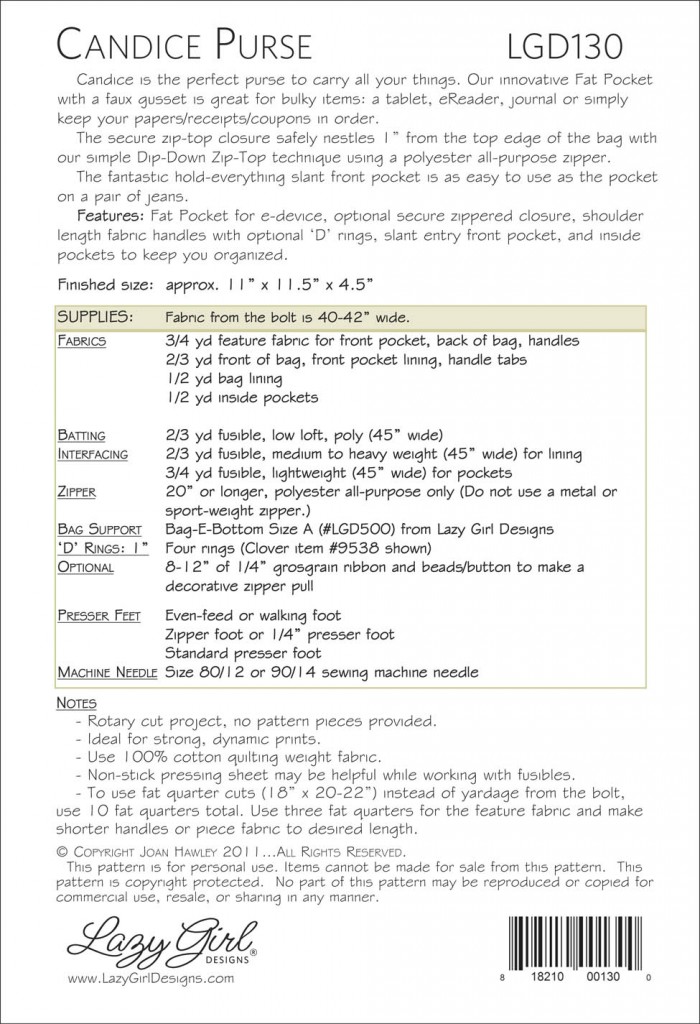 Click image to enlarge.
More about interfacing here.
Pre-Orders: A couple of online retailers have let me know they are taking pre-orders for Candice.
Candice is available in our pattern store at the button below.


If you know of others, please post a note in the comments below.
I'll keep you posted about Miss Candi as we grow closer to her arrival day!
Enjoy!
Joan