Candice Goes To Quilt Market!
Lazies, Quilt Market is later this week and thousands will be descending upon Houston in search of fabulous fabric-y finds. Our Candice pattern cover girl will be on display in the Clover Needlecraft booth. And this gorgeous batik-y Candice, made by Lazy Girl Carolyn Griffin, will be on display at the Checker Distributor booth.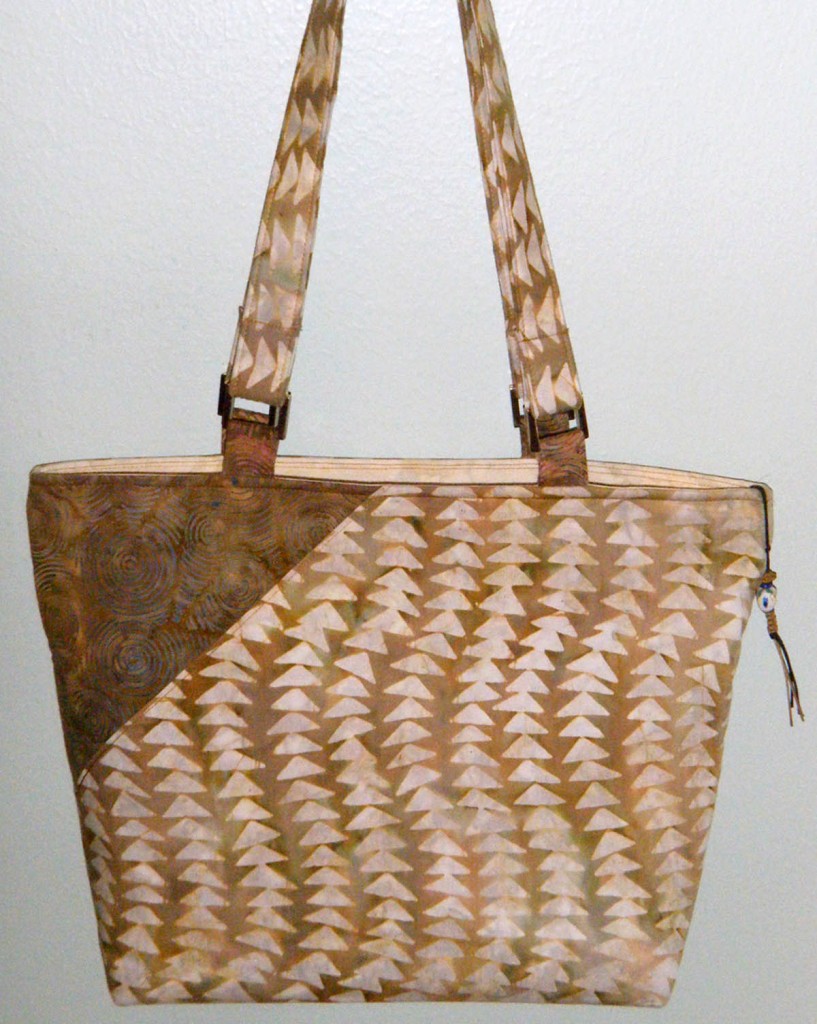 I love how this batik looks like tons of flying geese, waving their way up the bag.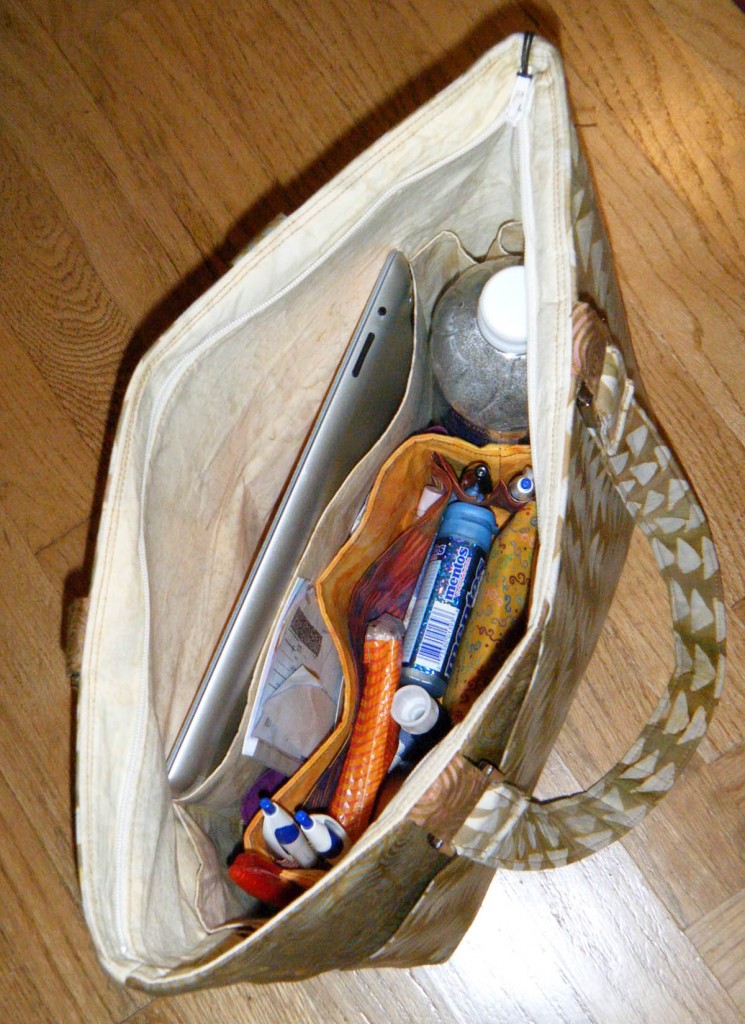 I always love to look inside. Carolyn's Suzi keeps little things organized
while the Tall/Tech pocket holds her iPad2 nicely.
You can just see the slant-entry pocket on the front.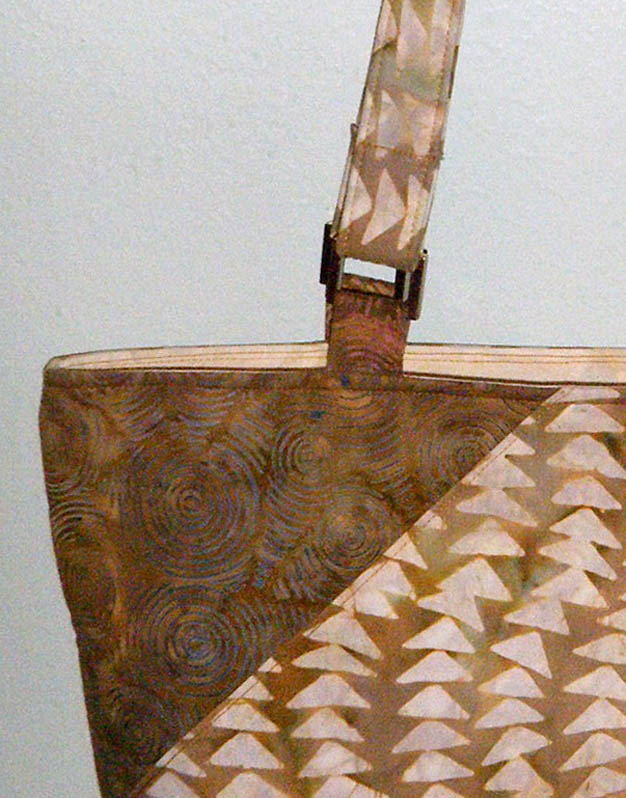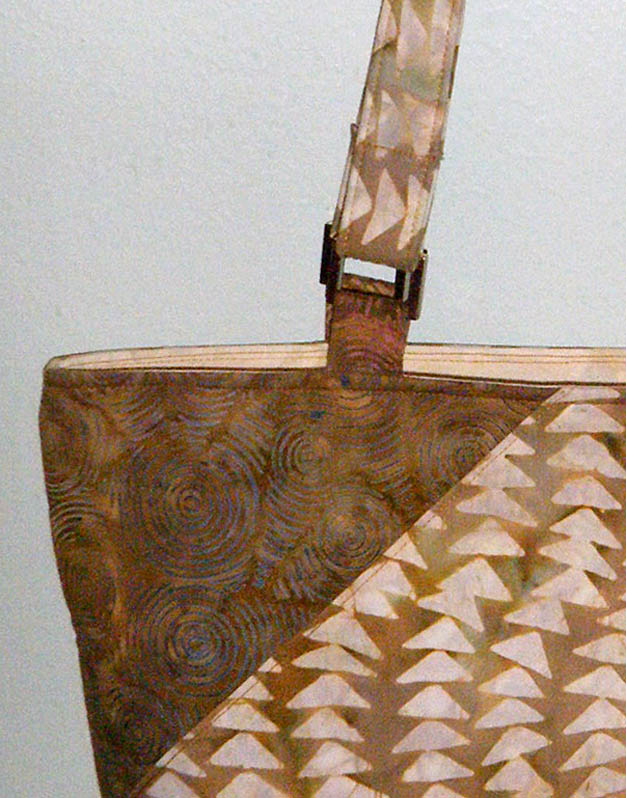 I love these fabrics together!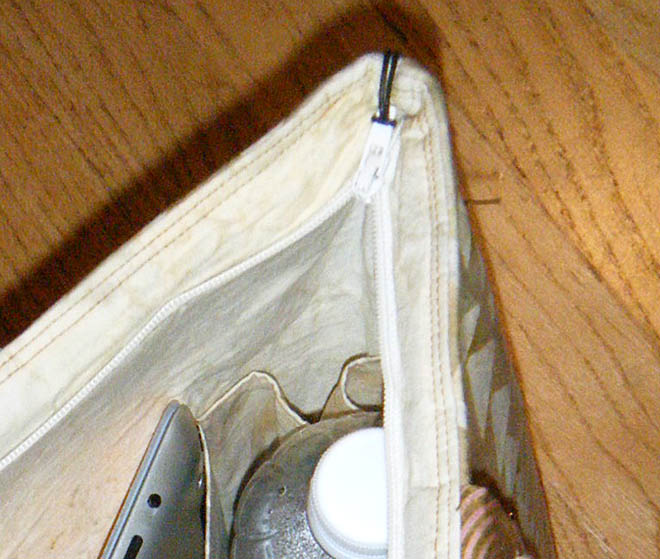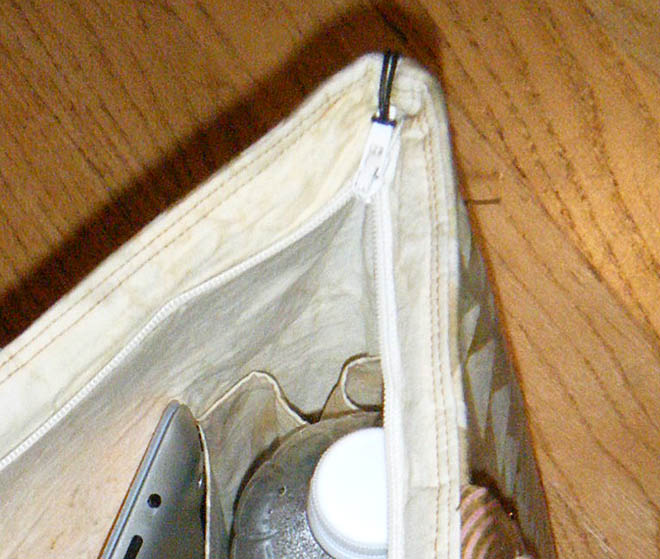 A close-up of the zipper.
This red/white/black Candice will be on display at the Clover Needlecraft booth at Quilt Market in Houston. Be sure to check out Clover's variety of bag hardware from Nancy Zieman while there.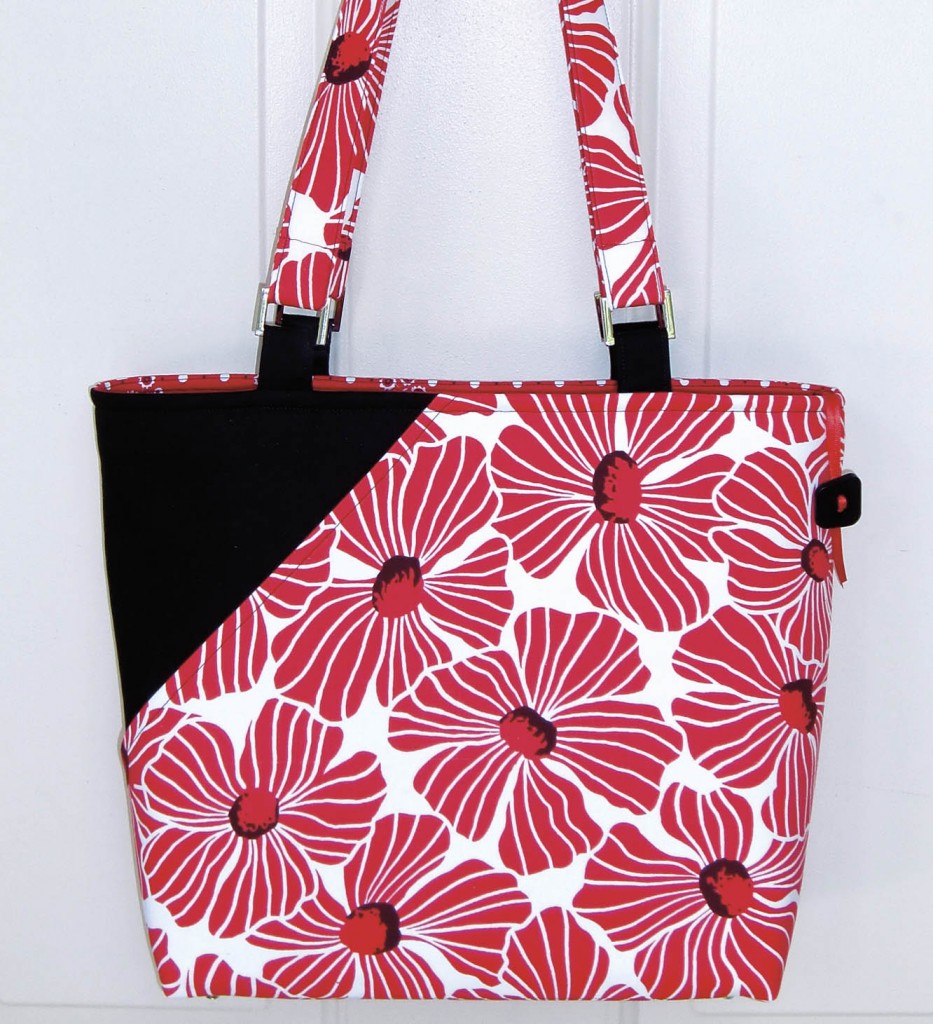 Also, be sure and stop by:
– Cedar Canyon Textiles to check out Shelly's Candice
– Studio Kat's booth and check out the rectangular rings.
– Patterns by Annie will be in Superior Threads – check out her zips.
More about these items in a future post.
Safe travels to everyone headed to Houston. Have a great show!
Enjoy!
Joan