Candice: Giveaway, Interfacing and Big Nerdy Delight
Lazies, The arrival of our new pattern Candice is getting closer! She'll be here soon. It is a big nerdy thrill for me when a new pattern walks in the door and we meet for the very first time. When Mr. UPS man brings that first box in the door, I open it with delicate curious respectful excitement.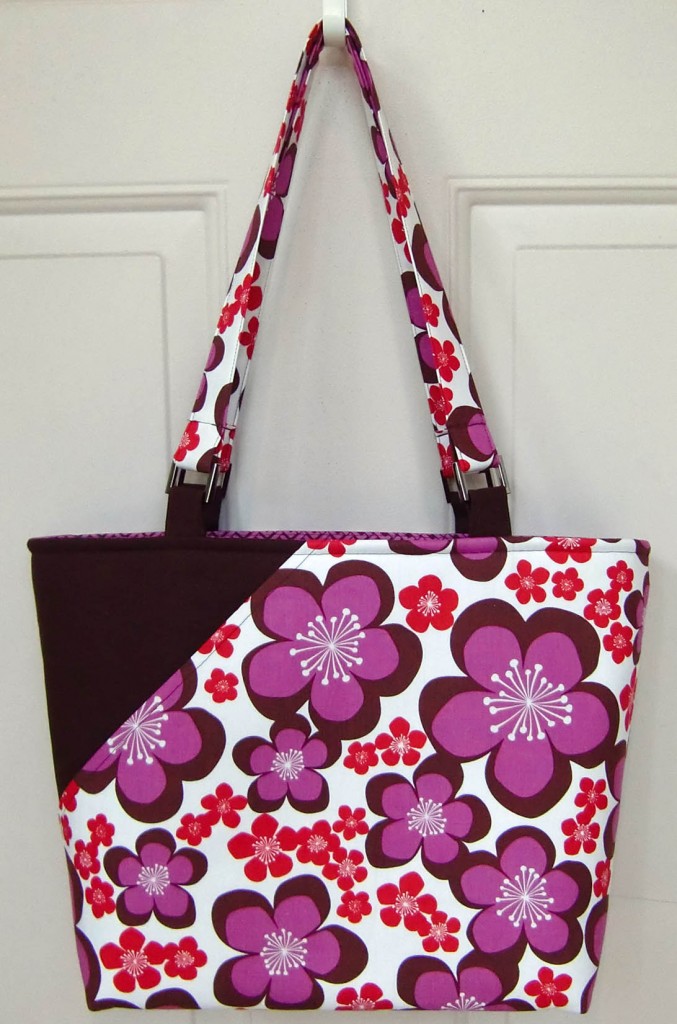 Candice shown in 'Pick a Bunch' by Nancy Mims for from Kaufman.
I gently open the box top, look in, and gaze upon the stacks and stacks of Girls looking up at me. Taking the first new pattern out of the box is like making the first footprint in a perfect bed of snow or smooth sandy beach.
More Candice Info:
Candice Pics and Info
Supplies and Product Recommendations
Choosing and Using D Rings
Additional Details
In prep for her arrival, here are a few notes about interfacing and a giveaway.
Interfacing: 45″ vs 20″ wide goods
Candice supply list calls for 45″ wide interfacing. The Bosal med/heavy #334 and Pellon Shape Flex #SF101 come on 20″ bolts.
For Shape Flex lightweight interfacing, buy 1 .5 yards or more. A few cutting options shown below.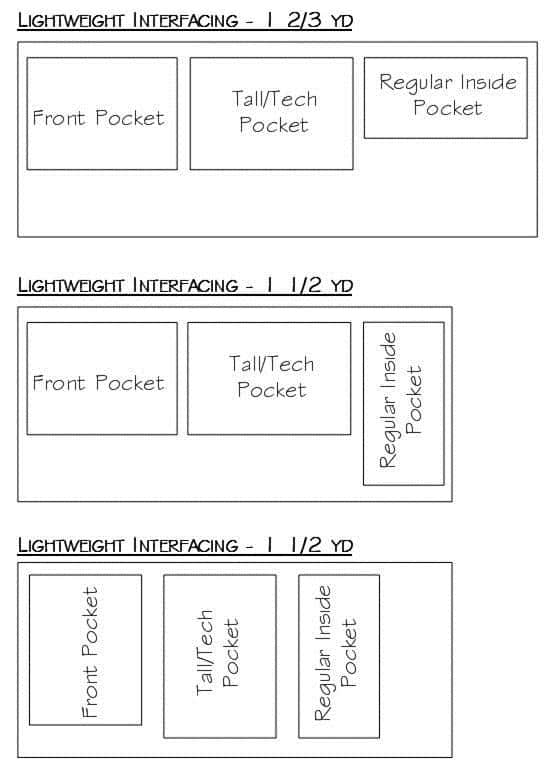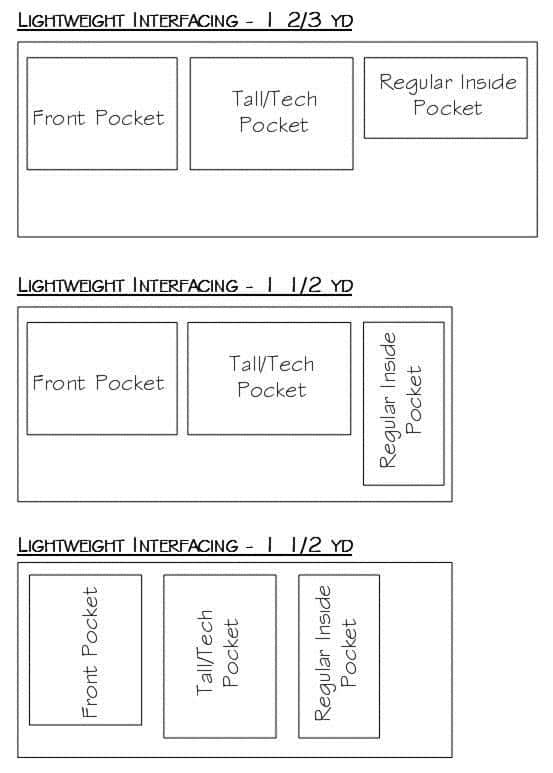 For Bosal #334 med/heavy interfacing, buy 1 yard and use the same cutting layout in the Candice pattern.
Giveaway
To welcome Candice, we are giving away to 1 lucky Lazy:
– Candice pattern
– Bag-E-Bottom size A
– Two sets of rectangular rings (4 rings total) in Glossy Nickel finish by Nancy Zieman for Clover Needlecraft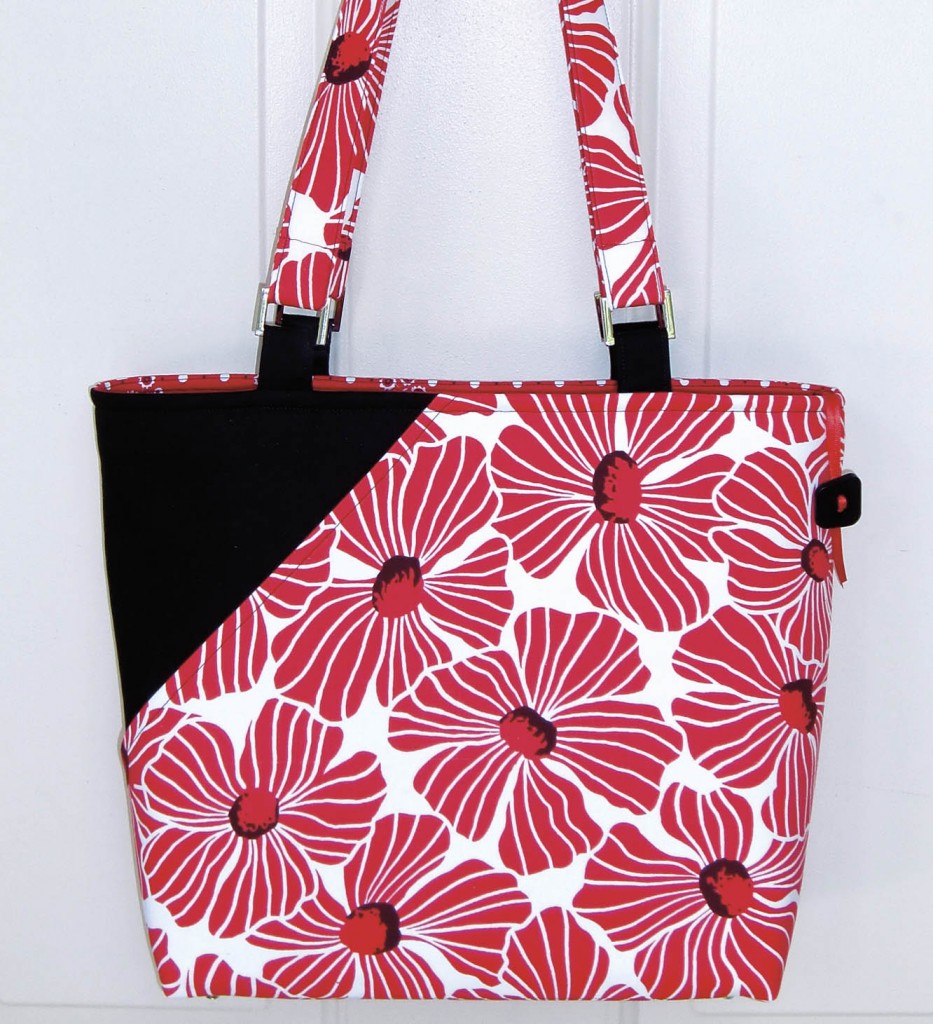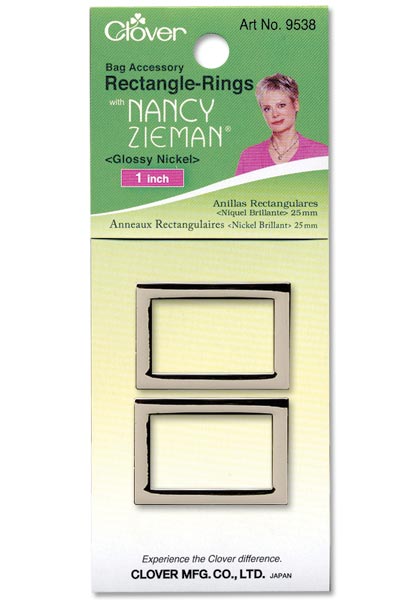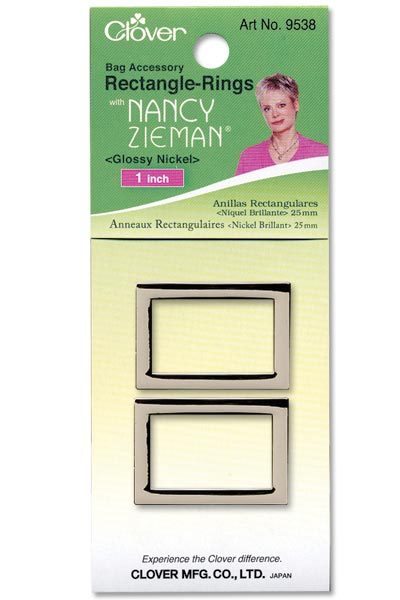 Enter To Win
– Enter by posting a comment at our blog. Tell me what you think of our Candice.
– One comment per person.
– Be sure you type your email address correctly so I can contact you.
– I'll pick 1 winner using the random number generator.
– Enter by Friday October 14, 2011, 10 pm Eastern time.
– I'll contact the winner via email.
Join the Lazy Fun at Facebook
Thanks for joining in on the fun of our new sweet Candice. I love reading your Lazy comments!
Enjoy!
Joan