Paint Embellished Candice and a Giveaway
Lazies, I'm home from Quilt Market in Houston! I had a great time, saw tons of friends, got a little work done and had event-less travel. What more could a Lazy Girl ask for? While in Houston, I had a chance to see this incredible painted Candice in person, made by my dear friend Shelly Stokes of Cedar Canyon Textiles. Shelly and I are teaming up to offer a fantastic giveaway at her blog. Details and a link below.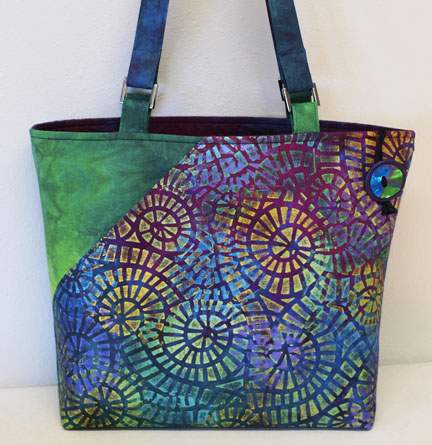 Candice purse, LGD130
Shelly worked her always-inspiring-magic with Paintstiks and rubbing plates to embellish a hand-dyed fabric for her Candice. The hand-dyed fabric ranged in color from the lime green accent corner behind the front slant pocket to the blues and maroons you see under the painted swirls.
Shelly used her new 'Doodles' rubbing plates and iridescent Paintstiks to create this vibrant design full of visual movement and depth. And look at that zipper pull in the picture above – it's perfect!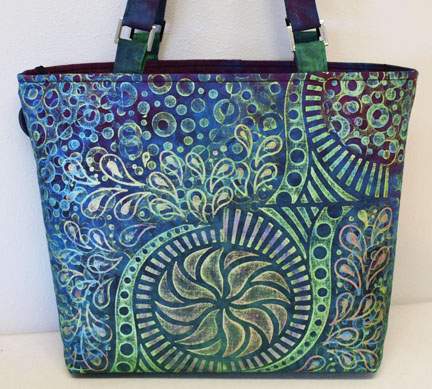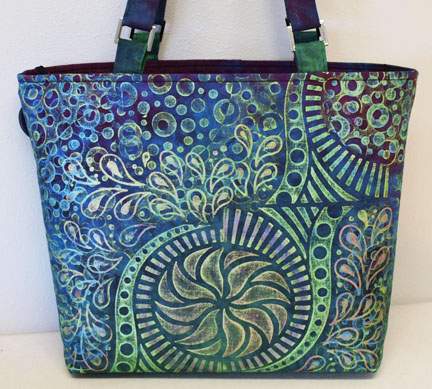 The back is awesome. Those Doodle plates are dandy! And the rectangular rings look wonderful, picking up the light tones of the iridescent paints.
Giveaway
Hop over to Shelly's blog for more about her Candice and the giveaway.
Click here: Cedar Canyon Textiles Blog Giveaway
More Painted Creations
Before you go, take a quick look below at some other incredible Paintstick transformations by Shelly and her Cedar Canyon artists.
Shelly's been painting on my designs for years. You might remember her incredible Safari Margo from last year. Wow!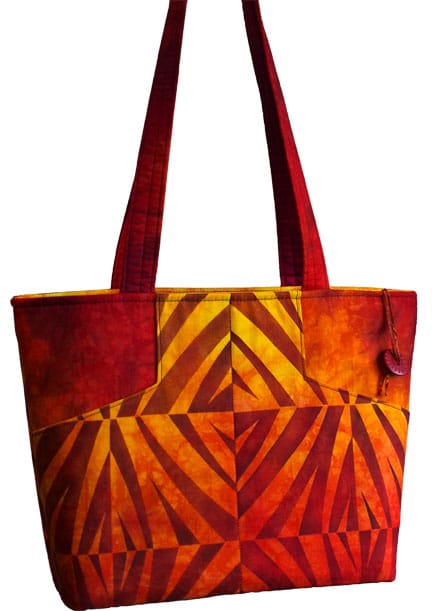 Margo Handbag, LGD127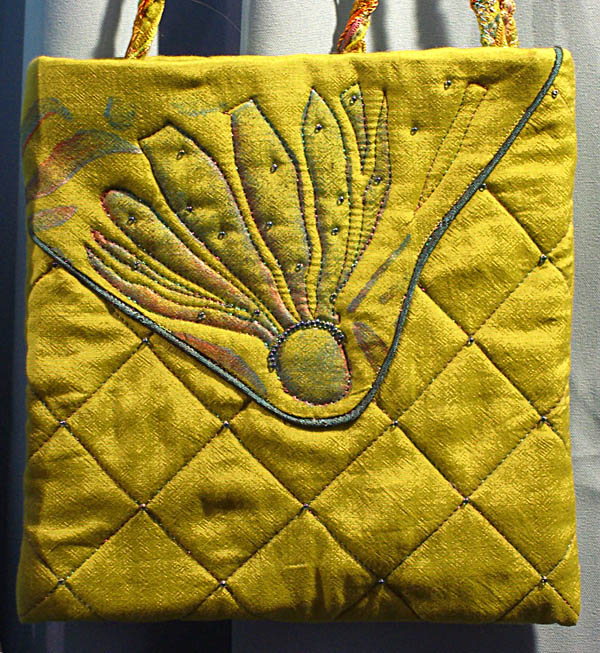 Katy Bags, LGD121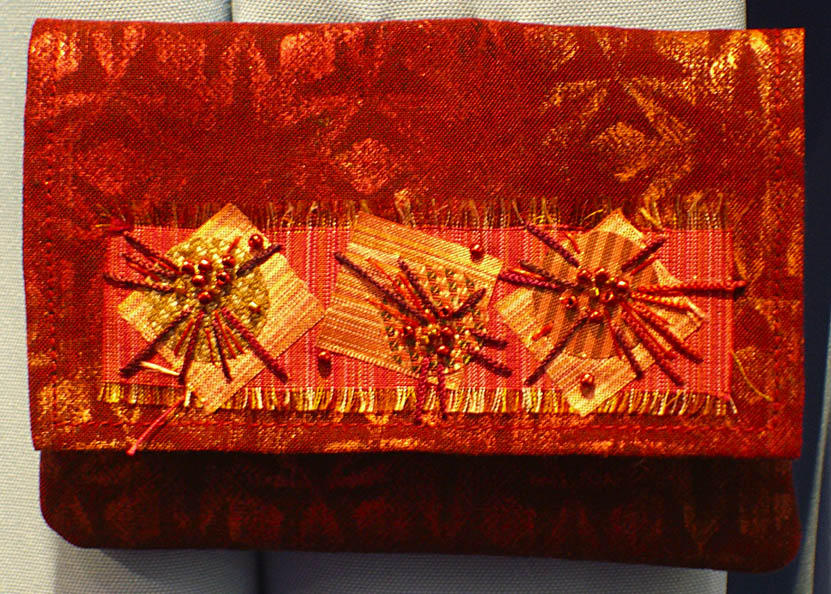 Wonder Wallet (never looked more wonderful!), LGD211
Remember to hop over to Shelly's blog at Cedar Canyon Textiles to read more about her beautiful Candice and enter the giveaway.
Click here: Cedar Canyon Textiles Blog Giveaway
Follow Shelly and Cedar Canyon
Be sure to subscribe to Shelly's blog while you are there and follow Cedar Canyon Textiles on Facebook here.
Enjoy!
Joan