Candice is Here! and Here's My Candice! :-)
Lazies, Miss Candice is here!!!! She arrived a bit early and she is perfect! We've already shipped all waiting orders, so be assured that if you've already ordered her, our new Girl is working her way to you at this very moment!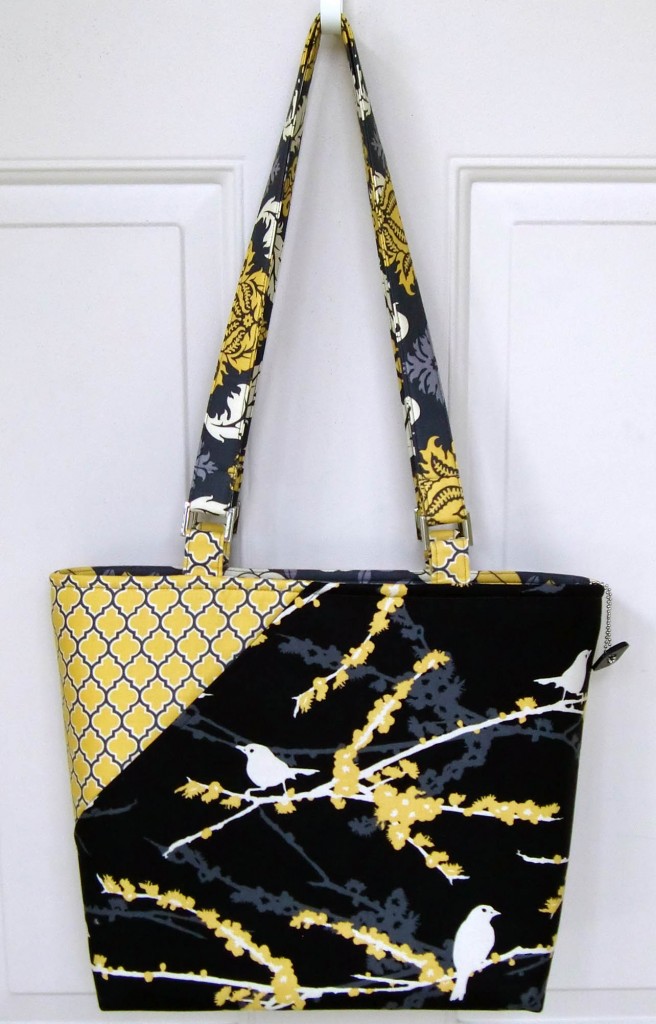 Here is the Candice I made for me! I used a fat quarter pack of
Aviary 2 by Joel Dewberry. Because
I used 10 fat quarters, each part of the bag is different.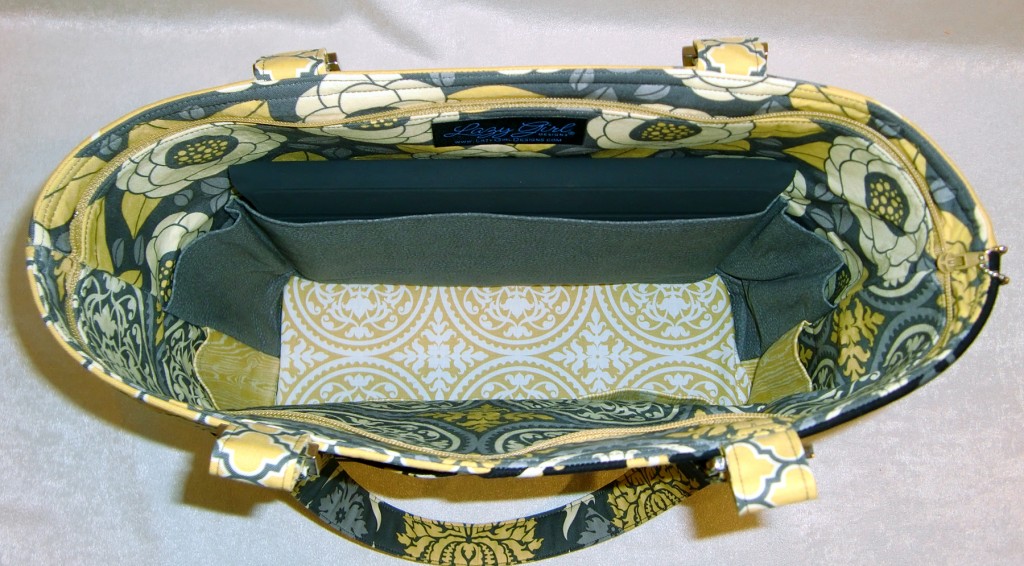 My iPad fits neatly into the tall/tech pocket. I used our Fat Pockets
technique to make the pocket deep enough to accommodate the thickness of the iPad.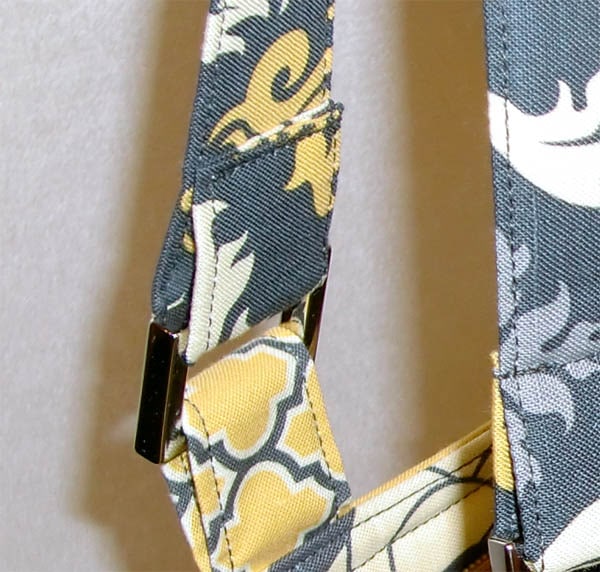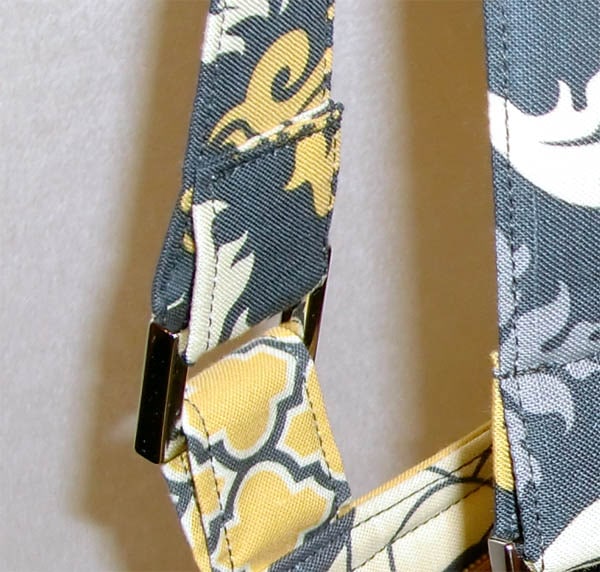 A nice clean finish on the handles at the rectangular rings.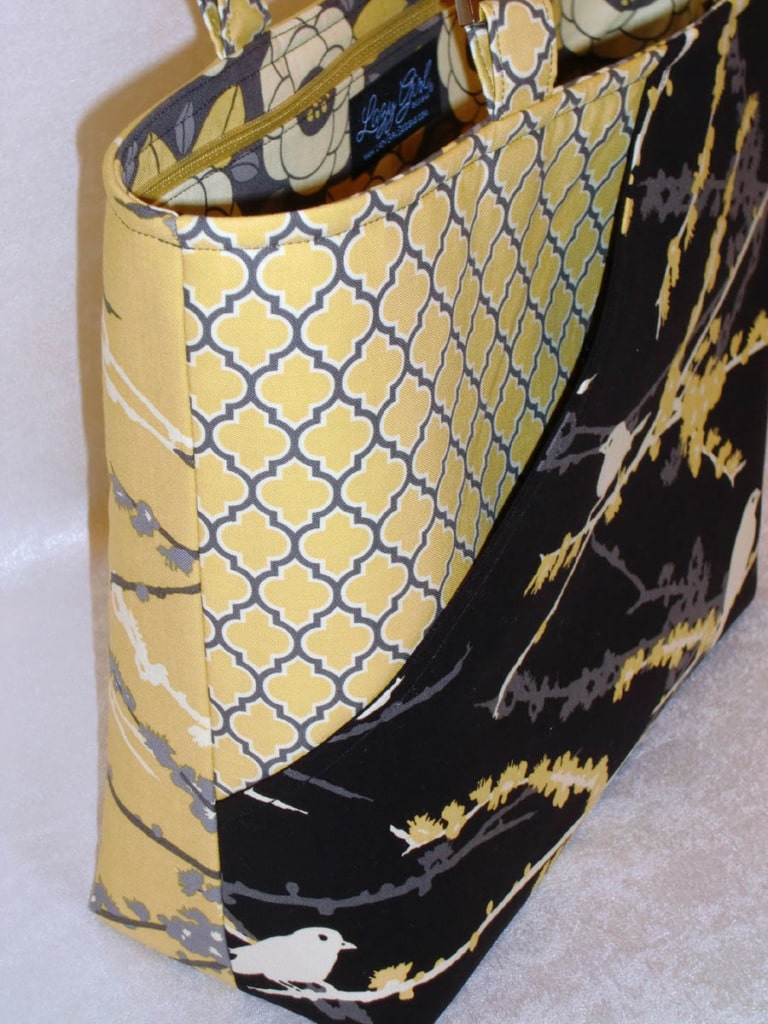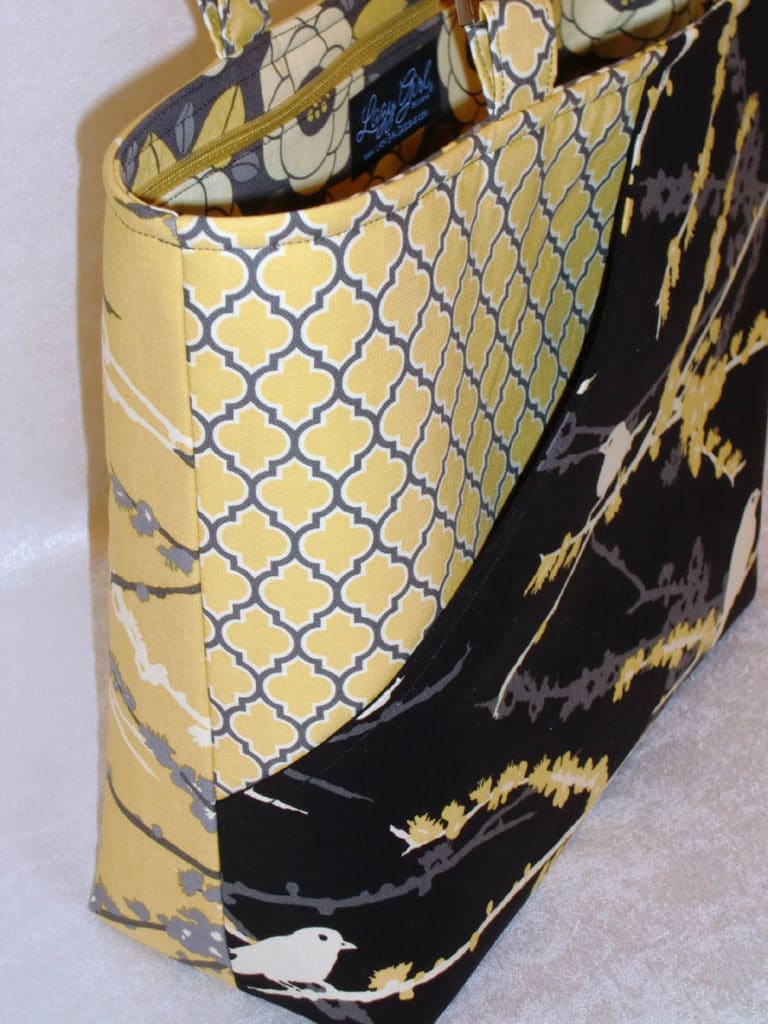 I love how the mix of fabrics comes together at the side seams!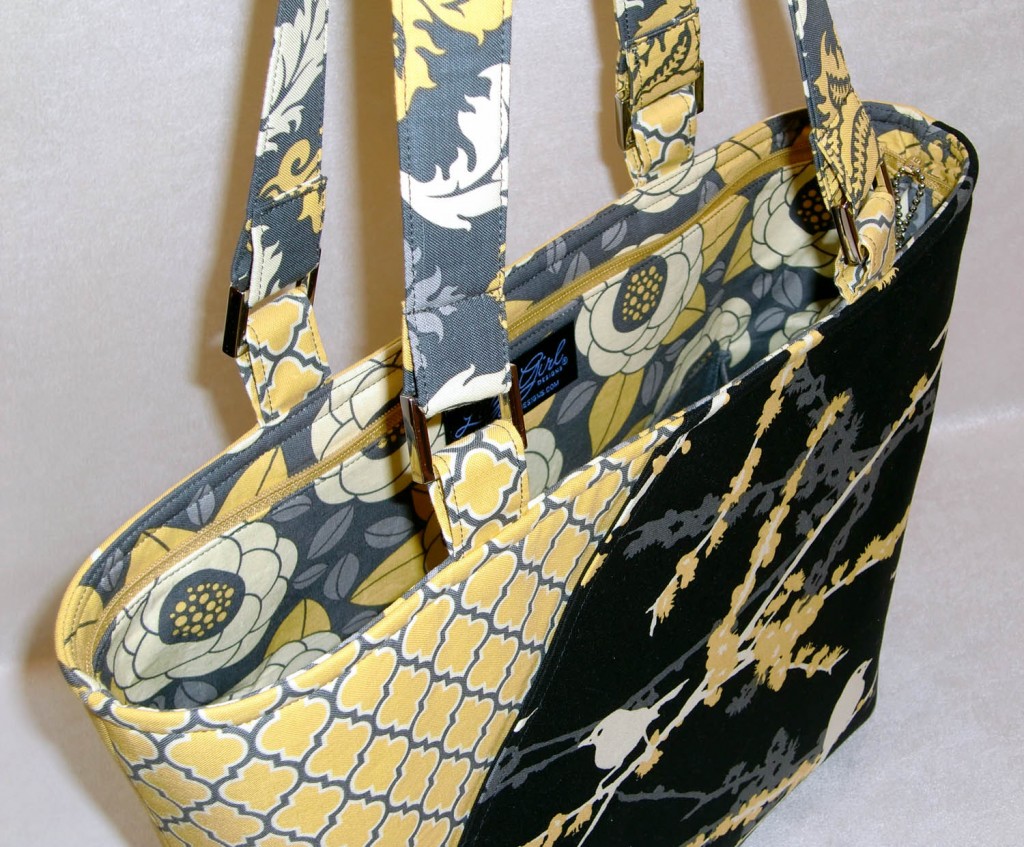 The lining fabric adds to the fun, visible along with the rest of the collection.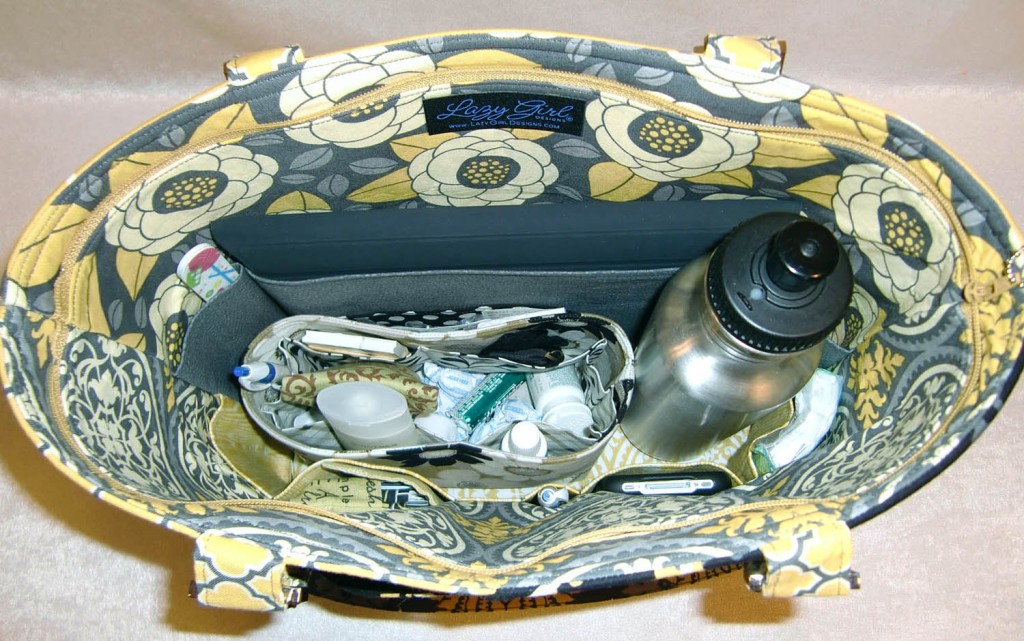 Here she is, with pockets loaded, a medium Suzi and my water bottle.
Congratulations to our winner from last week's giveaway: Sharon Goodrich. Sharon, please check your inbox for the email I sent on Saturday and get back to me.
Enjoy!
Joan