Add More Function to Your Next Purse Project
Lazies, Last week we took a look at a few ways to use Handy Tabs and we previewed these two projects. Here's a coordinating Sassy Bag and Wonder Wallet. I used a Handy Tab to add one extra accessory to each project. I also added a zippered pocket to the back of Sassy. These are easy alterations you can use on lots of purse patterns.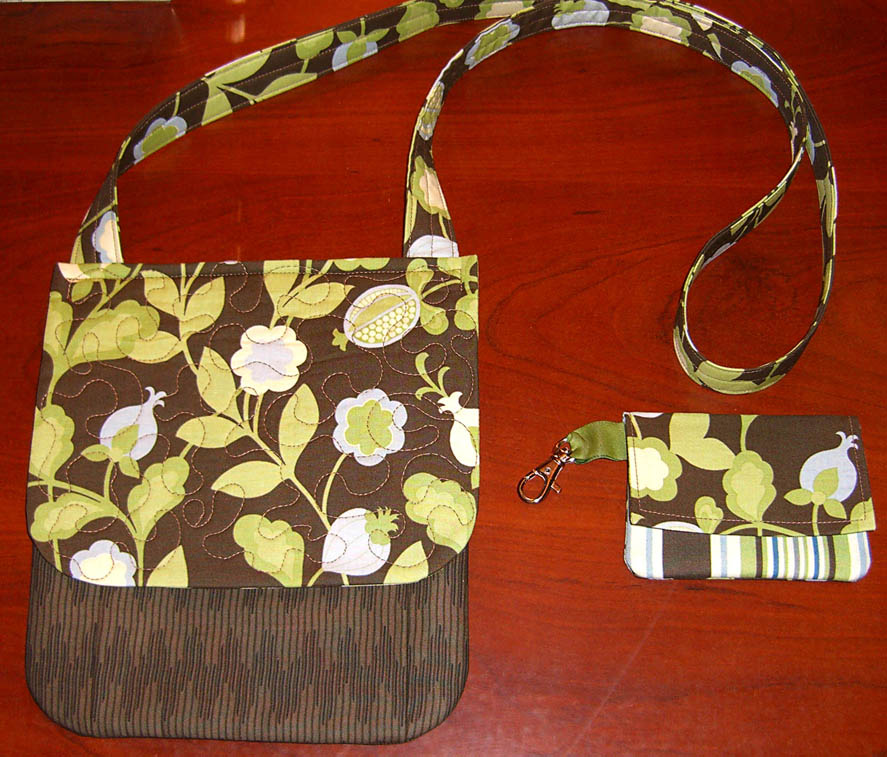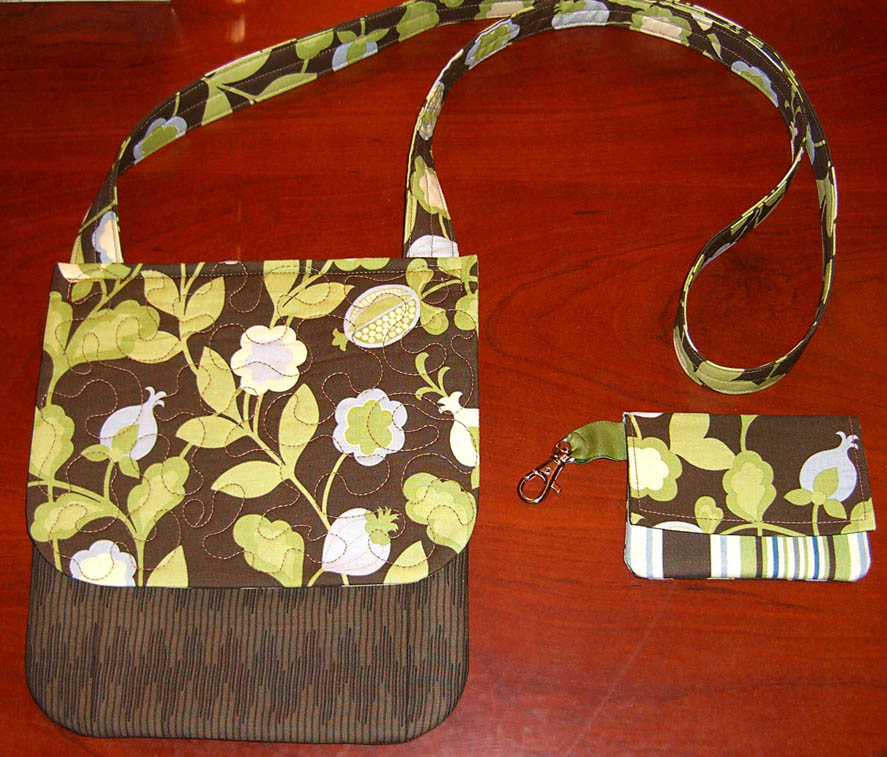 Sassy Bag and Wonder Wallet.
Add Zipped Pocket to Sassy
The Sassy Bag is 1/2″ wider than the Runaround Bag. I used the front of the Runaround Bag, cut to the same width as Sassy for this project. Simply cut the 'Front Top' fabric at 2 1/2″ by the Sassy width, cut the 'Front Bottom' at 16-17″ by the Sassy width then trim to length needed during assembly.
I added a zippered pocket behind the back pocket. This adds two layers of fabric to the seams so be sure you can handle the thicknesses. To manage thickness of the project, you could leave off the brown pocket. You may want to use a size 14 needle for final construction.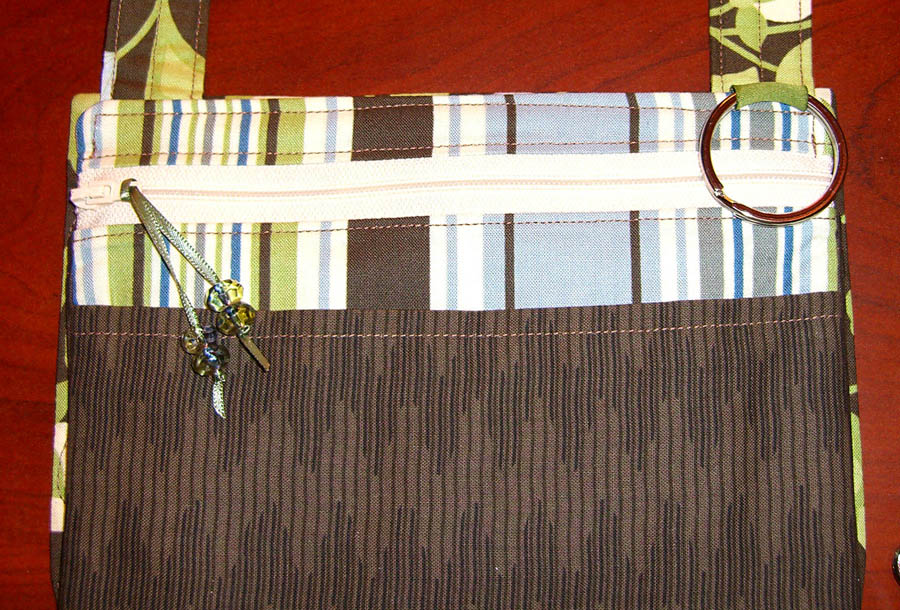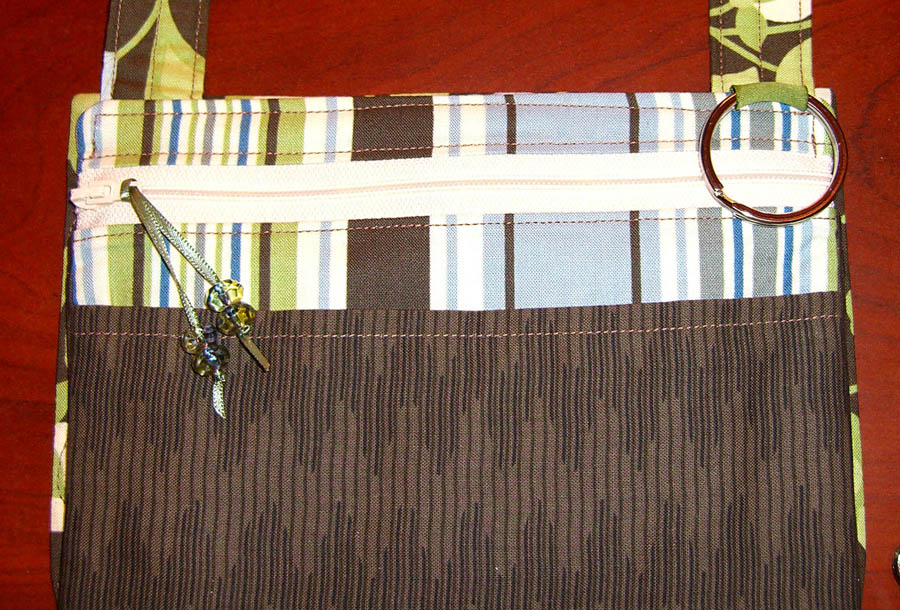 During assembly, layer the zippered piece, wrong side up, on top of the back pocket, then add the back piece and assemble as usual. Decorate the zipper pull.
Add a Keyring
I added a Handy Tab and keyring at the base of a strap, shown above. Simply sew a Handy Tab into place when attaching the strap. Add the keyring after assembly is done. This might be a nice location to clip a cell phone or other small item.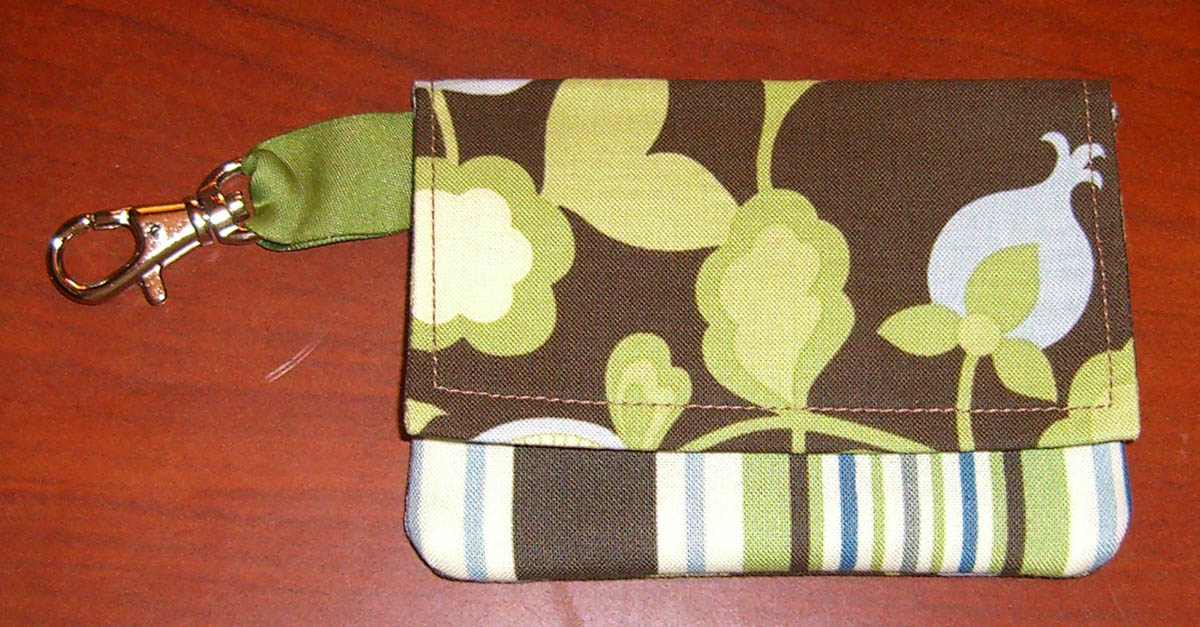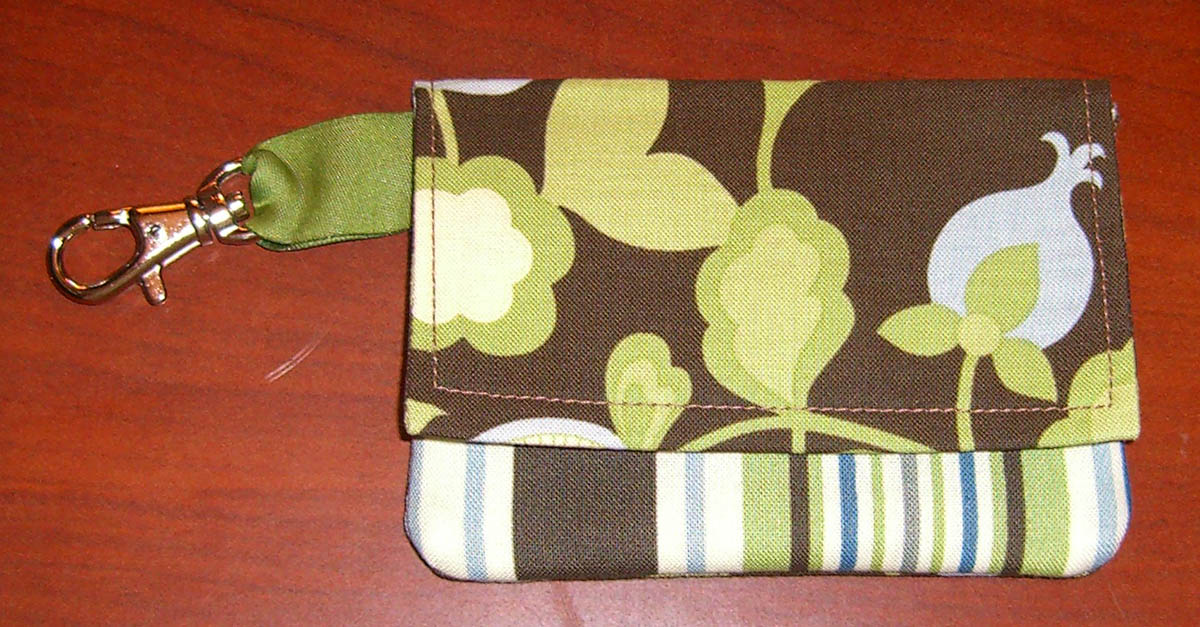 Jazz Up a Wonder Wallet
I added a Handy Tab and swivel clip to the Wonder Wallet. Nice to clip your keys to your wallet. After stacking all of the pockets for assembly, place a handy tab on top, align with the tab with the top edge of pocket #3, keep the ends of the Handy Tab even with the raw edge at the side. Then finish assembly. Note that the Handy Tab and swivel clip will be sandwiched between the cover and the pockets during final sewing.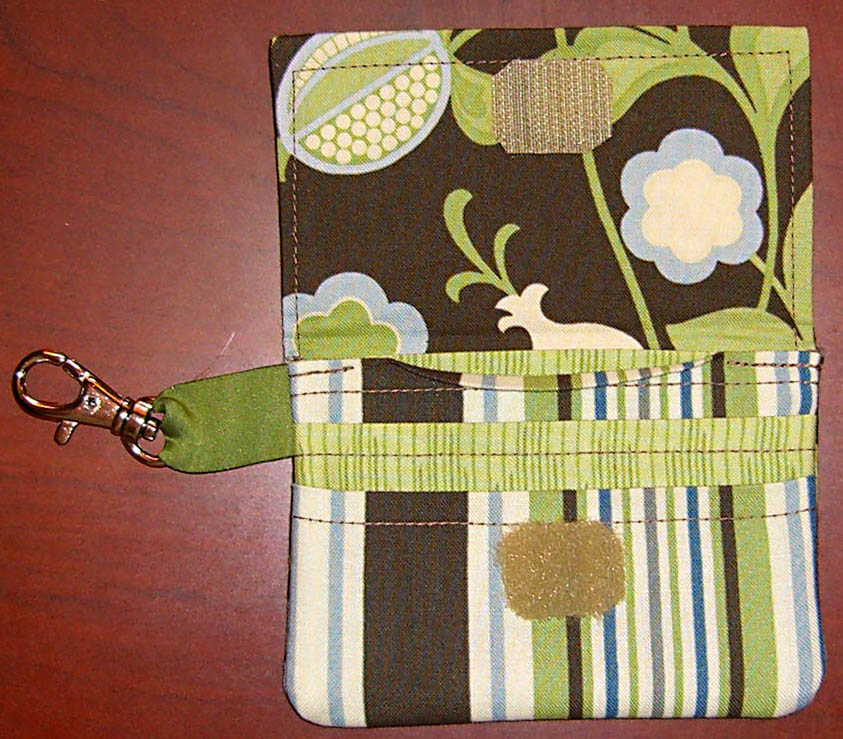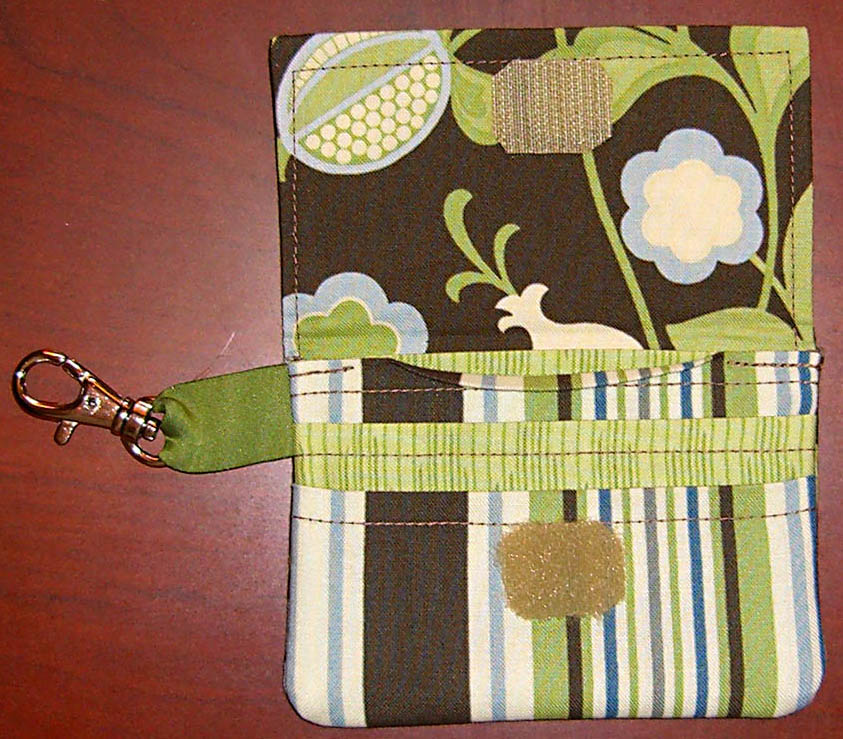 I used a 1/2″ swivel clip from Leisure Arts and an Oregano Green Handy Tab. Sewn into the seam during final assembly, this handy little swivel clip will increase the function of my wallet. I can clip the wallet to my key ring or to my cell phone. The Handy Tab is long enough that I can even tuck the clip inside the wallet if need be.
Where To Buy
Our purse patterns and Handy Tabs are available at lots of quilt shops and online. Try Sew Thankful and Quilter's Warehouse to get started. Some other retailers are listed online here.
Enjoy!
Joan