4 Quick Gifts From 3 Fat Quarters
Lazies, It's time to get crackin' on some holiday sewing. A number of our designs are quick to make and use small cuts of fabric. That got me to thinking about challenging myself to make three different projects from three fat quarters of fabric. I sketched the cutting layout (shown below) and there's plenty of fabric to work with. In fact, there is enough fabric to make a fourth project! Woohoo! Here are our candidates today. We'll be working with our Maggie, Wonder Wallet and Suzi patterns, three quick and easy projects with lots of gift-giving potential.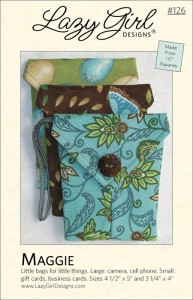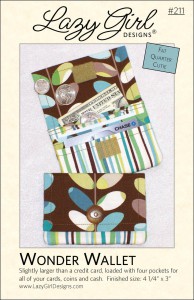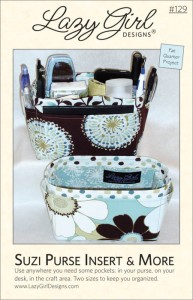 Three gift ideas perfect for everyone on your list
– The large Maggie is perfect for a camera or cell phone case. Small Maggie for gift cards.
– The Wonder Wallet is perfect for giving gift cards.
– The medium Suzi has all-purpose appeal and makes a beautiful, functional holiday decoration as a candy dish.
Materials Needed
– 3 fat quarters of fabric
– The pattern for each project,
– Interfacing for Suzi
– Batting for Maggie
– Velcro and buttons for Wonder Wallets and Maggie
Cutting Layouts
Below are cutting layouts for each fat quarter. Fat quarter dimensions are 20 – 22″ wide by 18″ high.
#1 Fat Quarter: Suzi Purse Insert & More
Medium Suzi: Skip the pockets and Suzi makes a perfect candy dish for holiday nibbles. As a candy dish, Suzi doesn't really need any pockets, unless you have a few candy canes that want to join the party and stand in a pocket. So all we need are the two Cover/Lining pieces – easy peasy! Fuse interfacing to the back of one fat quarter and cut for both Cover/Lining pieces. There is enough fabric left over on fat quarter #3 below for one pocket if you like.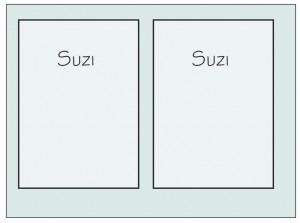 Fat quarter: 20 – 22″ wide by 18″ high
#2 Fat Quarter: Maggie and Wonder Wallet
Both Maggie and the Wonder Wallet are more fun if you use more than one fabric and mix it up a bit. The 5 Wonder Wallet pieces are noted as WW cover and WW #1-4 for the pockets.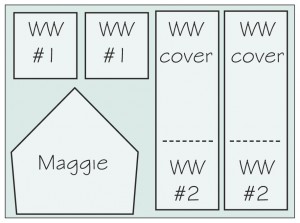 Fat quarter: 20 – 22″ wide by 18″ high
#3 Fat Quarter: Maggie and Wonder Wallet
Cut the rest of the pieces needed for Maggie and two Wonder Wallets as shown. There is enough fabric to cut one pocket for Suzi if desired.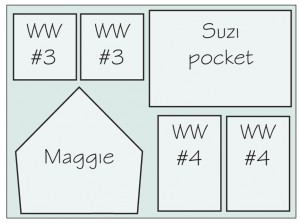 Fat quarter: 20 – 22″ wide by 18″ high
Refer to the patterns for cut sizes and the Maggie template. To order any of these patterns, check with your local quilt shop or online. We have a few online retailers listed on our website here:
http://www.lazygirldesigns.com/guide.php
Other Lazy Girl Designs projects that take a fat quarter or two:
Perfect Pouches
A-Door-Ables
Checkbook Cover
Everyday Baskets
Paperback Book Cover
Enjoy!
Joan