Sew With Paper? I'm in Love!
Lazies, I nearly fell out of my chair when I saw this Bendy made of paper by Linda Sullivan, owner of Linderella's Quilt Works in North Carolina. Since Bendy joined us only two short months ago, I've been flooded with questions about all the different materials you are thinking about using to make the bag. I've been following Instagram, Facebook and Twitter to see all the beautiful Bendy creations you are posting. This is the first Bendy I've seen made out of paper and I'm in love!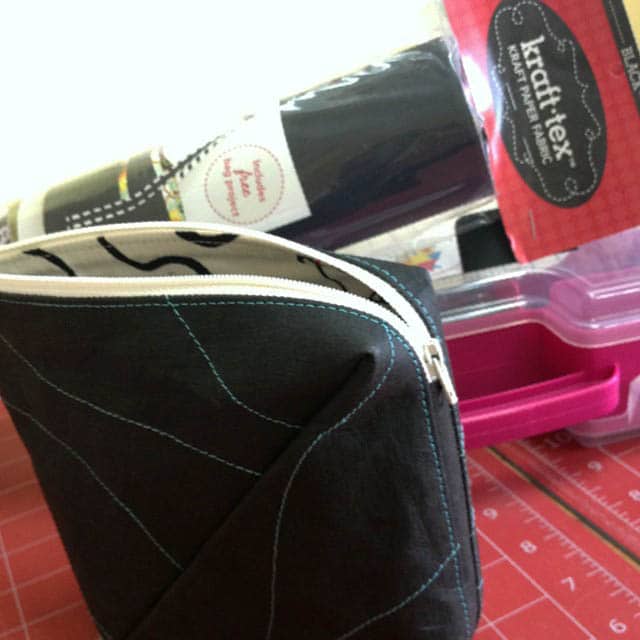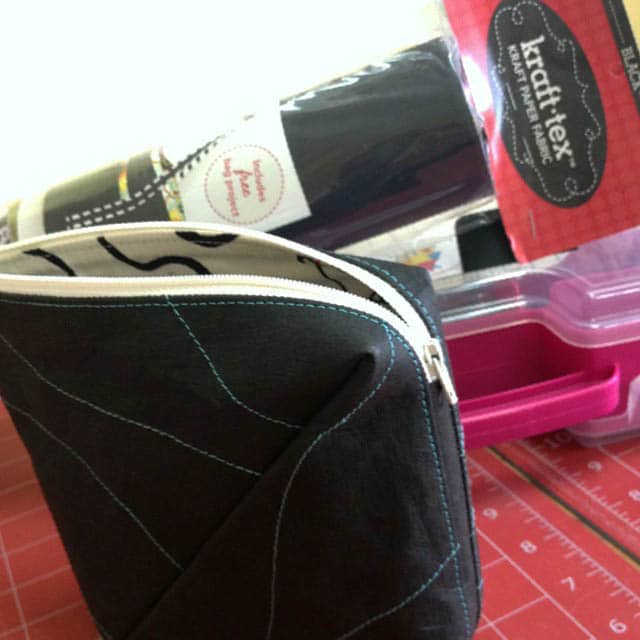 Kraft-Tex: Kraft Paper Fabric
Linda used Kraft-Tex paper fabric in the black colorway. It's paper fabric, available in a handful of colors.
Here's a bit more about Kraft-Tex from their product description: Wait until you get your hands on this rugged paper that looks, feels, and wears like leather, but sews, cuts, and washes just like fabric. kraft•tex is supple, yet strong enough to use for projects that get tough wear.
Use it to bring an exciting new texture to your craft-sewing projects, mixed-media arts, and bookmaking. Durable fiber-based texture softens and crinkles with handling and washing.
Here's Linda
First, I machine washed and dried the Kraft-tex a couple times – this makes the product more "pliable" and gives it that leathery look. Then I cut a piece for the outside of the "Bendy Bag" a little larger than your pattern says and I randomly quilted the curvy lines with Aurifil 40wt thread.
I cut the Kraft-tex to the size indicated in your pattern. I didn't use fleece or batting and used a single layer for the zipper casing to reduce bulk. I made the Bendy Bag according to your terrific and detailed directions and then when I turned it right side out, I wet the Kraft-tex by lightly spraying it with water to make it more flexible to turn right side out.
Bendy Class
Linderella's was the first shop I know of to schedule a class to make Bendy. And the class is this Thursday April 23, 2015 at Linderella's shop in Southern Pines, NC. Click here for details and to sign-up for the Bendy class…there are a few spots still available! Check out Linda's cool shop samples of Bendy.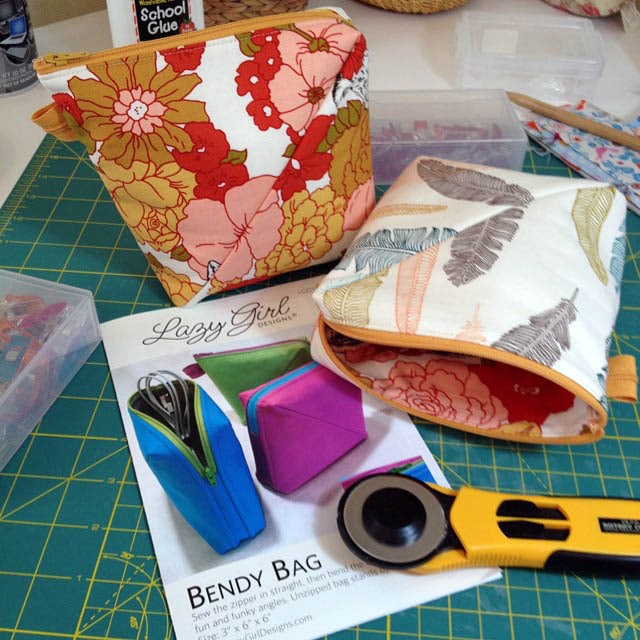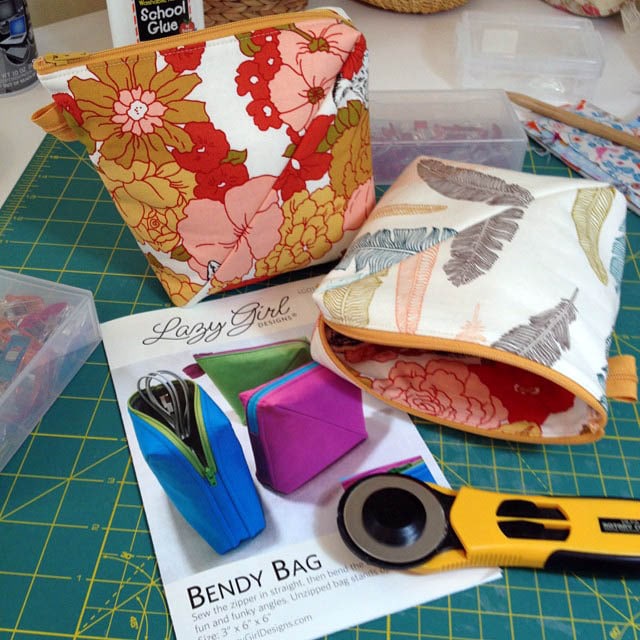 As for alternate materials, we've seen a denim Bendy by my friend Regina Arlauckas. My friend DJ made this awesome Bendy using a pleather, or fake leather, material. Love it and the green accent.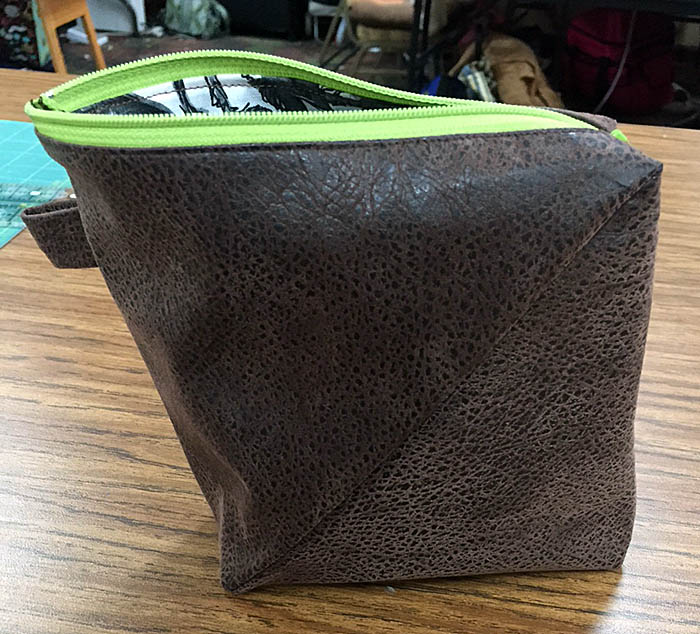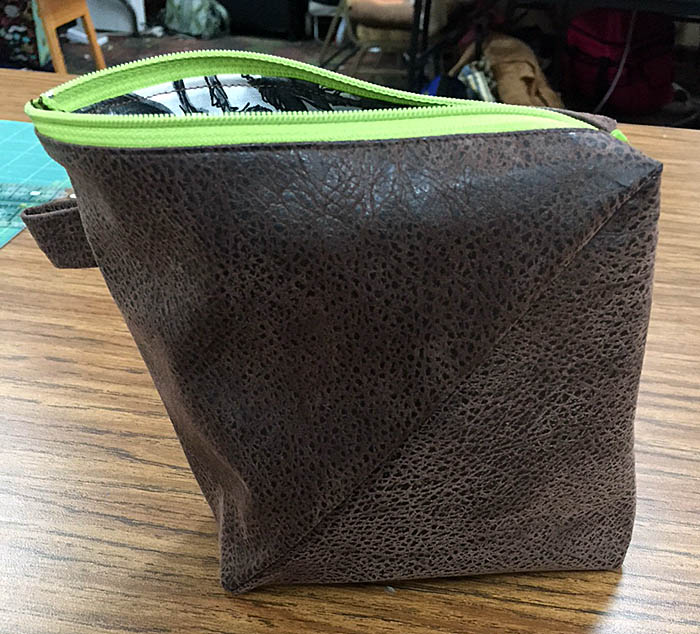 Alternate Materials
If you'd like to try Bendy in something other than quilter's cottons, I suggest you make the pattern once as written. Then you'll know how it all works and you'll be able to make accommodations accordingly. The big things to consider are whether you'll still need batting/fleece, managing the bulk at the seams, and turning the bag right sides out.
Here's a bit more about Kraft-Tex:
Bendy-Craze!
I'm thrilled to find this banner on the Checker Distributors website listing Bendy as a Top Product! I don't know how a Top Product is determined, but I know it's good. Seems everyone is getting Bendy and joining in on the fun. If your shop has tried Bendy, please consider leaving a product review at Checker. Thank you!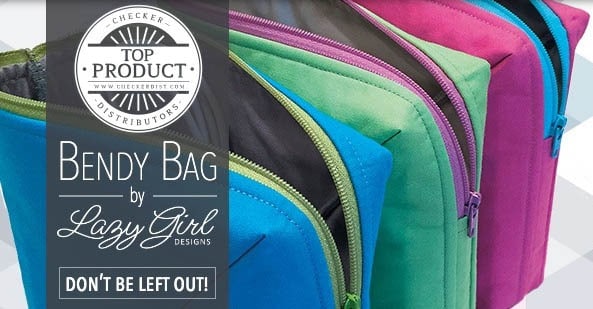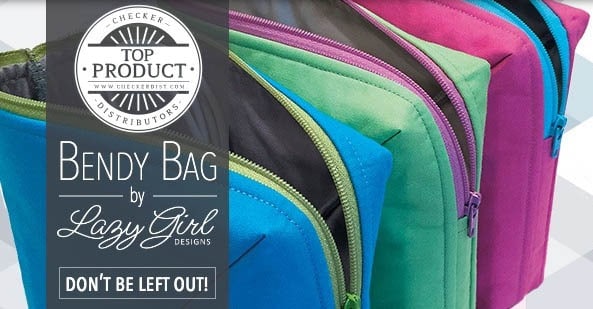 That's Pinterest-ing!
Join me on Pinterest here, remember to 'Follow' me there, and pin this post and pics to your Pinterest boards to save this idea.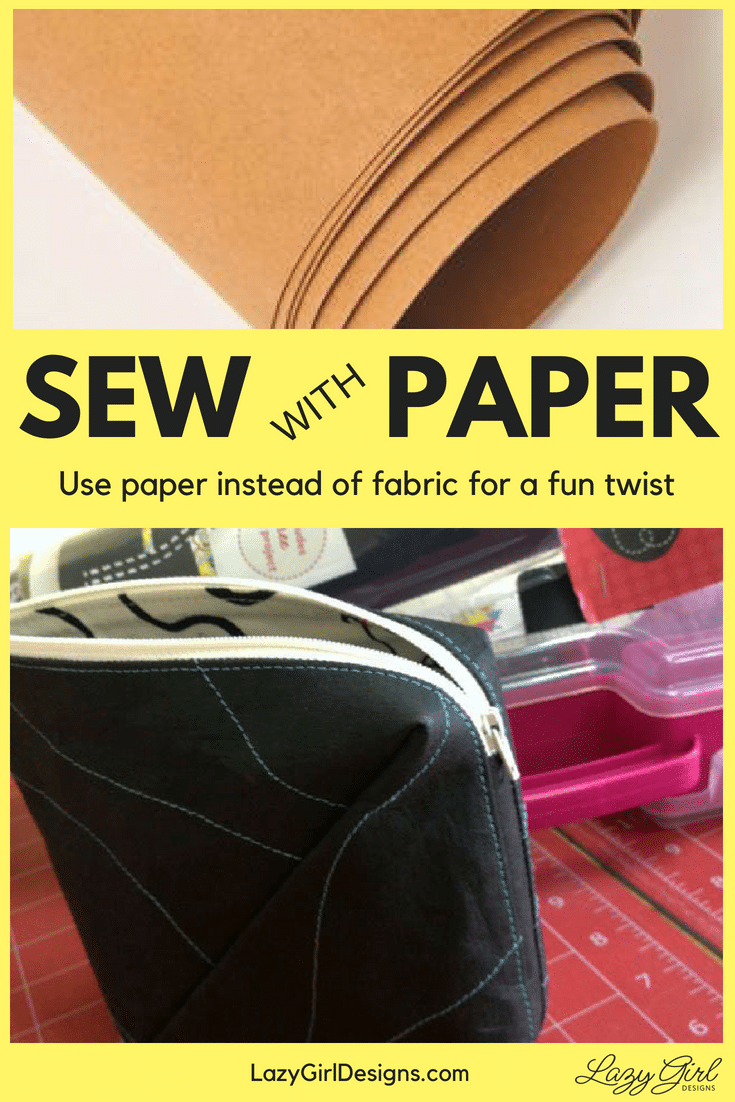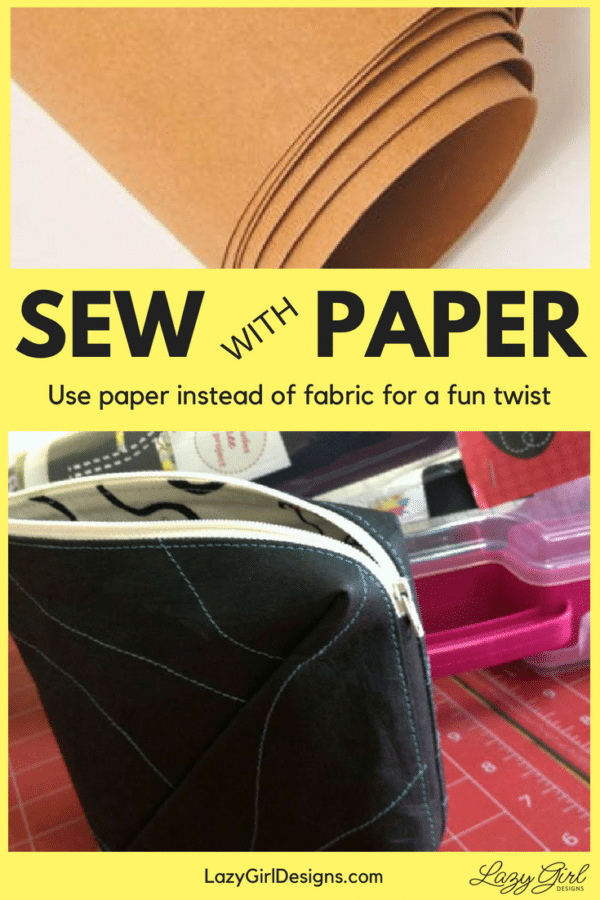 New to our blog? Subscribe to get emails so you don't miss a juicy morsel.
Like and share this post with your stitchy friends.
Join me in the Lazy Girl community on Facebook here: Facebook Lazy Girl
Where To Buy
More info and reviews at Amazon here: kraft-tex Roll 19″ x 1 1/2 yards, Black
I picked up some Kraft-Tex a while ago and it's been waiting for my attention. You have my attention now!
Go have some Bendy fun and post or send me pics! #GetBendy #BendyBag
Get your Bendy Bag pattern in our pattern shop!
Enjoy!
Joan
Facebook Lazy Girl
Pinterest Joan Hawley
Instagram @JoanHawley
Twitter LazyGirlJoan
Note: This post contains an Amazon affiliate link. I make a commission when you order items through that link.