A Quilt Store Made of Polymer Clay
Lazies, I have a fabulous creation to share with you today. I was surfing around Sarajane Helms' website when I found a miniature quilt store made in polymer clay. That's right, the bolts, quilts and fabric on the counter are all made from clay!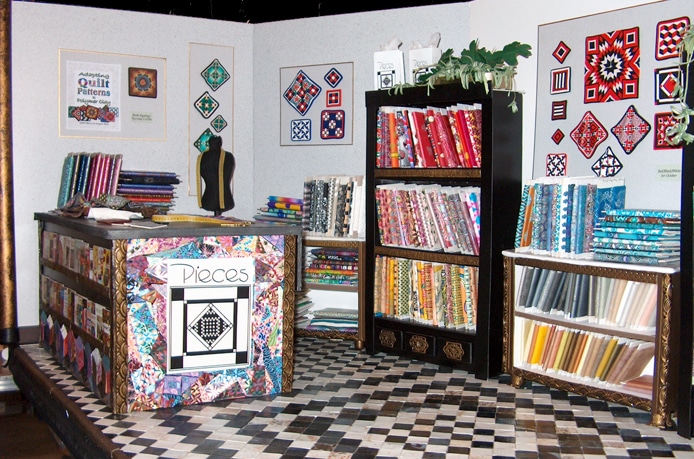 Here's Sarajane:
This store is being built with the crafty seamstress and quilter in mind – the 11 1/2″ tall kind, preferably.
The bolts of polymer clay cloth are the size of business cards. Shopping bags, miniature "books" and all sorts of paper and cardboard bits come into play in putting together the accessories and merchandise shown here.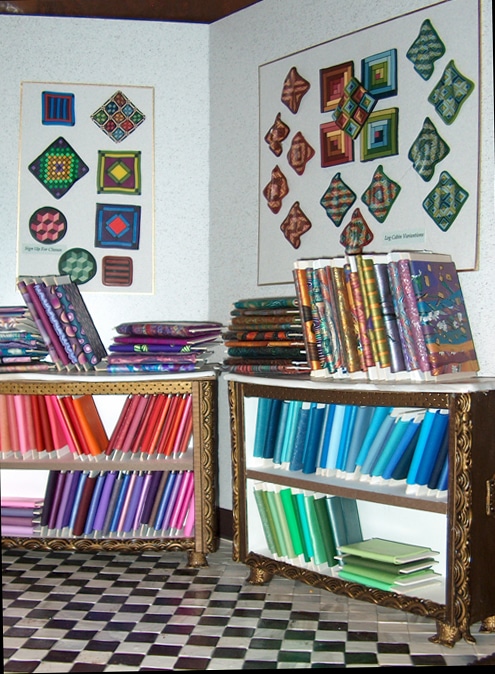 You can never have enough display space in a store—especially a little one! The floor is laid with 3/4 inch polymer clay tiles. Of course, black and white wasn't enough—it had to be shades of black and white faux stone, with the occasional touch of gold.
It took a while to get the pattern just right and evenly placed. The design is based on the same Amish Quilt Block that was chosen as part of this store's logo.
The shelves were filled with well over a hundred "bolts" from a number of artists at the NPCG retreat at Shrinemont in May of 2006.
The bottoms of two Altoids tins were used to form the "planter" boxes with "spider plants" on the tops of the shelves. Luckily they don't need watering!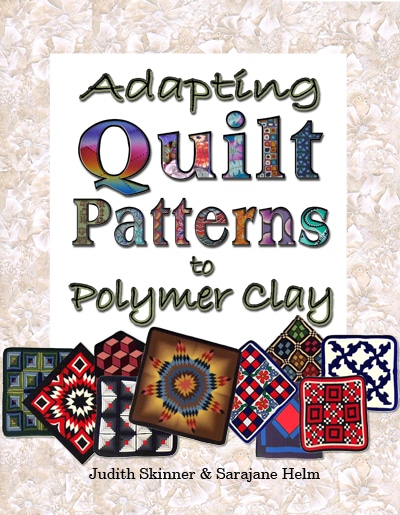 Judith Skinner and I created polymer clay quilts to grace the walls and cutting table. These miniature quilt wall hangings are all cane slices from patterns shown in our new book 'Adapting Quilt Patterns To Polymer Clay'.
– Sarajane Helms
Thank you Sarajane for sharing this impressive creation with us.
Read more about this project here and follow Sarajane's adventures at her website here and her blog here.


Subscribe to our blog so you don't miss a post.
Recent Posts:
– Sew Your Own Designer Purse With Fabric Made From Scraps
– Make a Bag Worth Bragging About!
– Make a Snazzy Purse in 3 Simple Steps Using Ribbon and Bias Tape
– What Happens To Your Life When Sewing Takes Over?
– Quilting Icon Kaye Wood Launches a 40th Television Series on PBS
Images courtesy of Sarajane Helms.