Vintage Purses: Inspiration in Every Element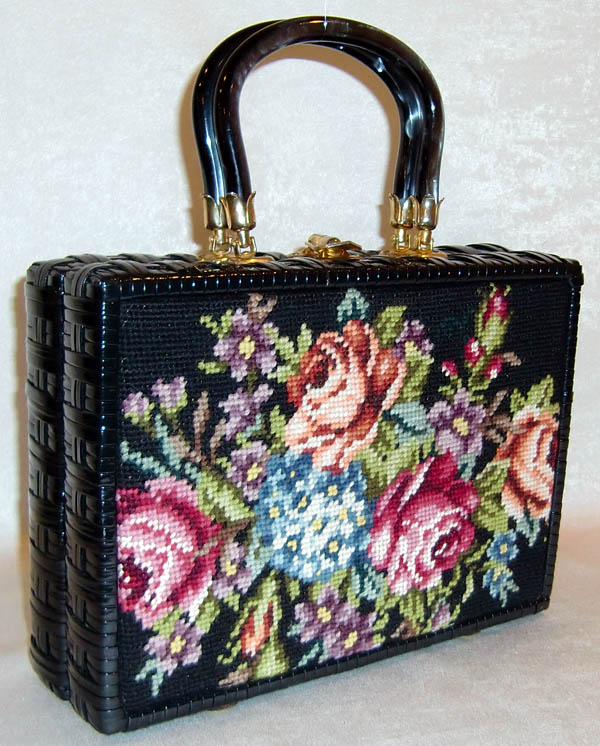 Lazies, Ah, purses. They come in all shapes, sizes and styles. There's something for everyone and every taste. Back in September (link here), I shared one of the two vintage purses I received from my Aunt Junie. Here's the other purse. I love this needlework and woven black vinyl box purse by Dayne Taylor.
The detail is as interesting as it is functional. The lock closure and handle attachment hardware become jewelry across the top of the purse. Simple, yet conservatively ornate, creating a feel for the hey day when it was crafted.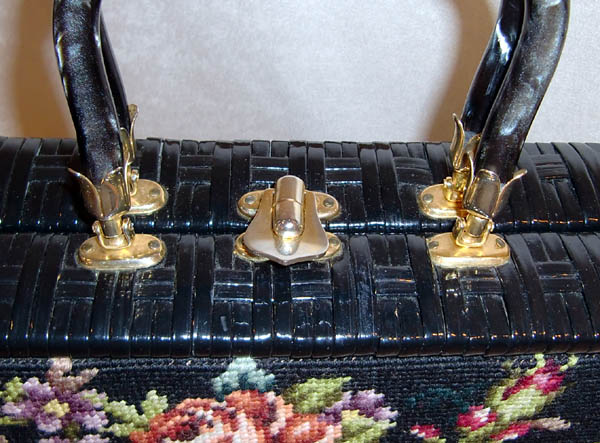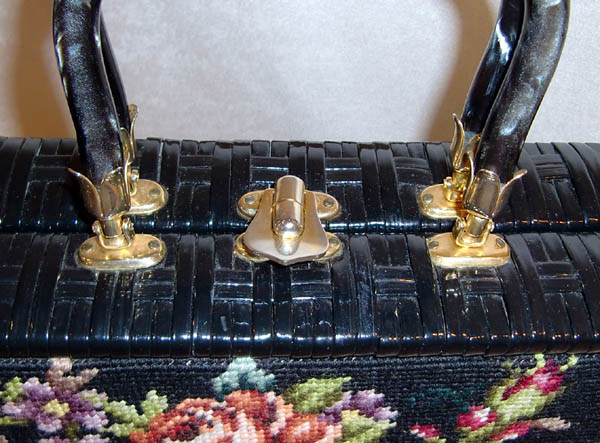 A look inside really shows the box construction of the outside of the handbag. A couple of inside pockets and gussets on the sides to keep everything in.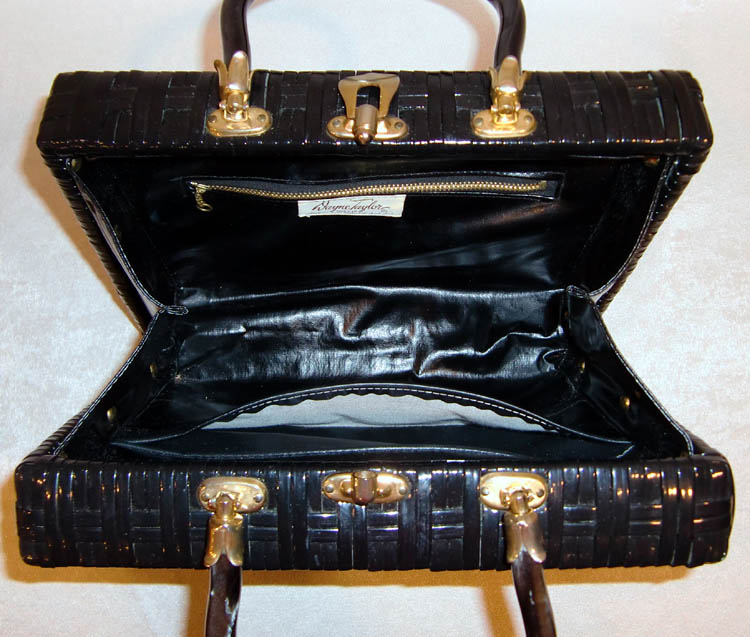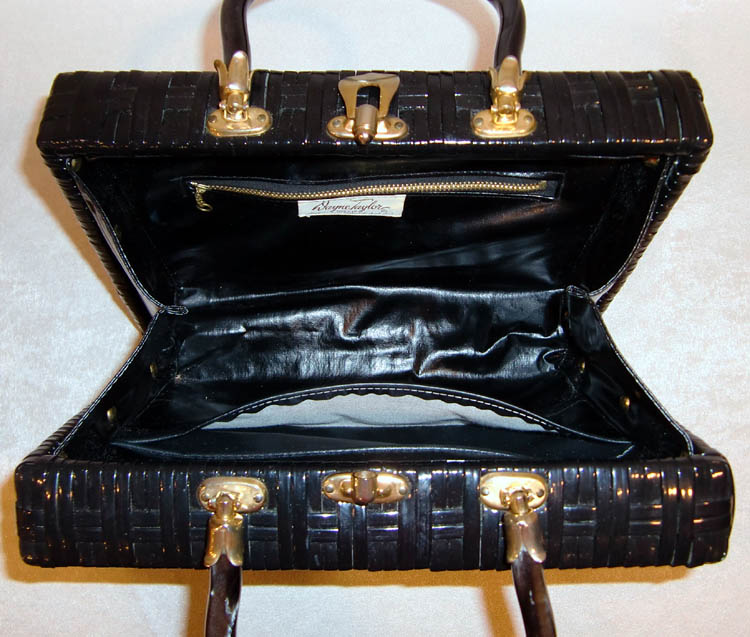 Here you can see the gussets and zip pocket better.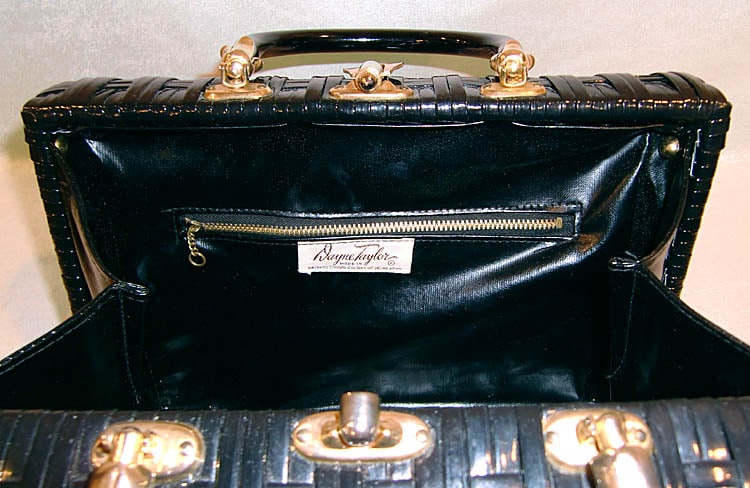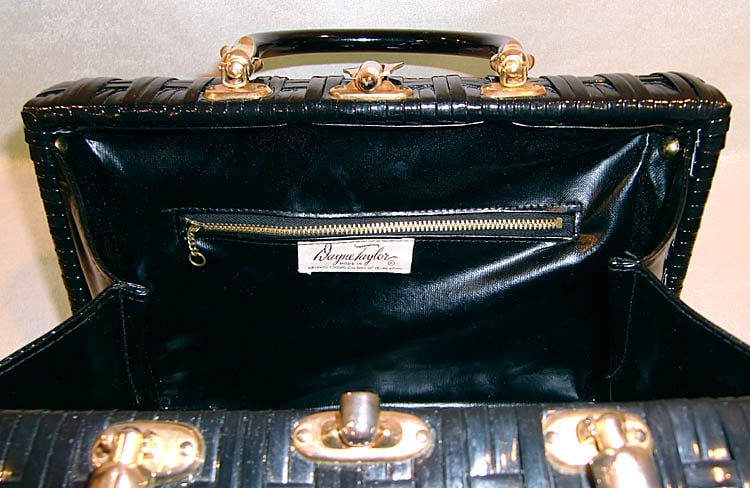 The backside is complete with edge to edge woven black vinyl strips. For me, the vinyl is an unexpected material. Upon first blush, it would not have occurred to me that this purse would have appealed to my Aunt Junie. But Junie was a crafter and a stylish gal. She would have been attracted to the needlework and polished casual disposition of this handbag. Perfect for so many summertime outings.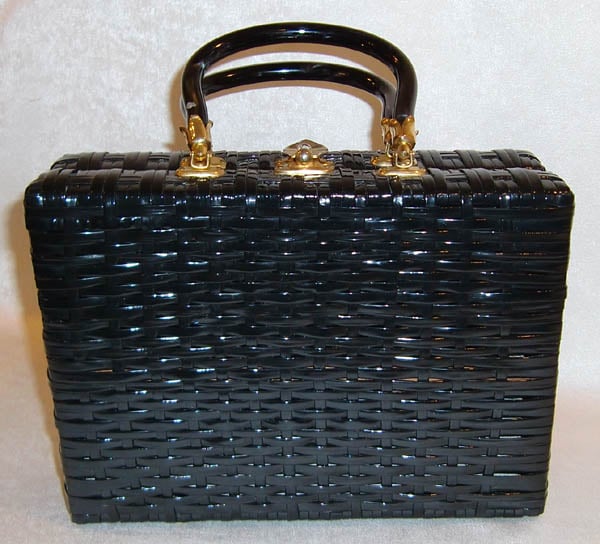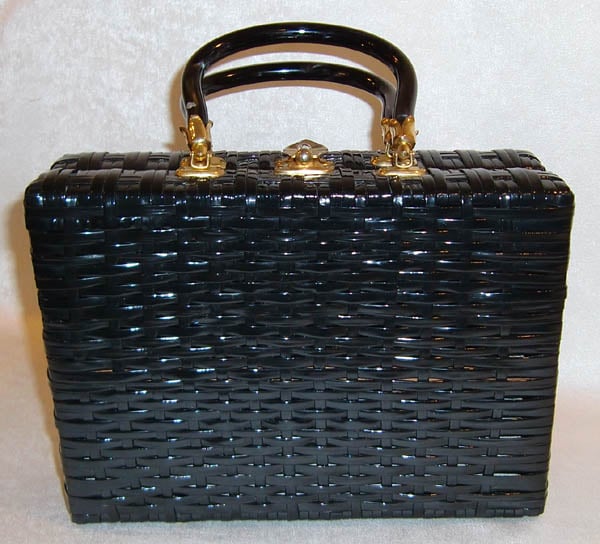 Here's a nice side view. I love that the weave pattern matches at the sides.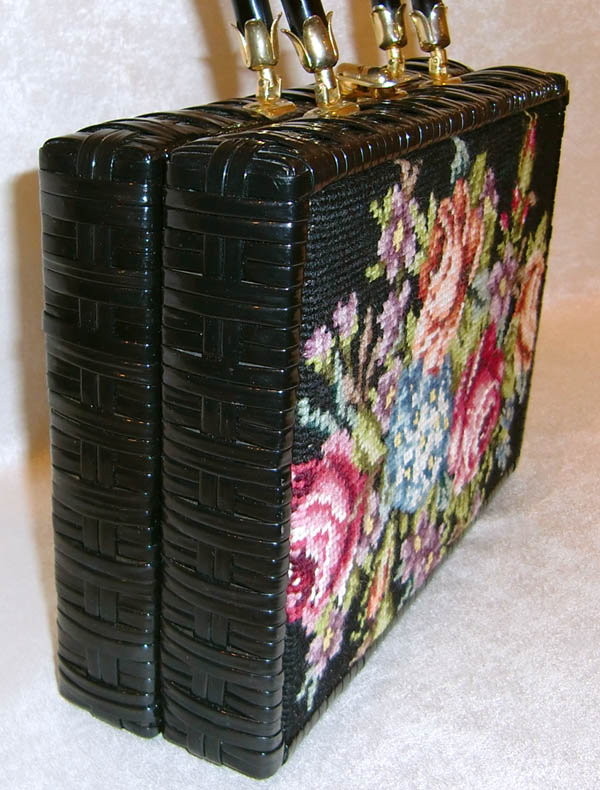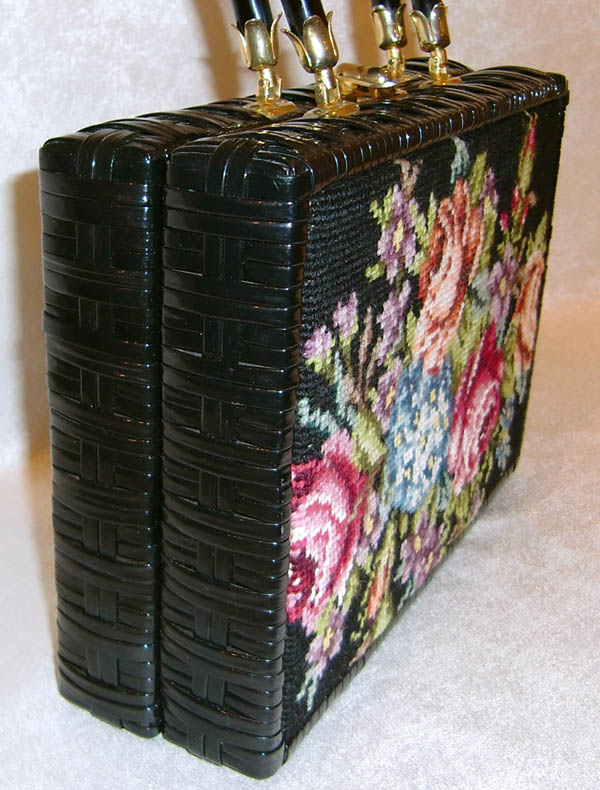 I love the treatment of the hinges for Aunt Junie's purse. Oval cuts of leather are anchored to each box half with brad-like hardware. Perfectly understated and perfect. This view really gives you an idea of the construction of the bag as two independent rectangular boxes connected with hardware, gussets and topped off with handles and a closure. Simple and well done.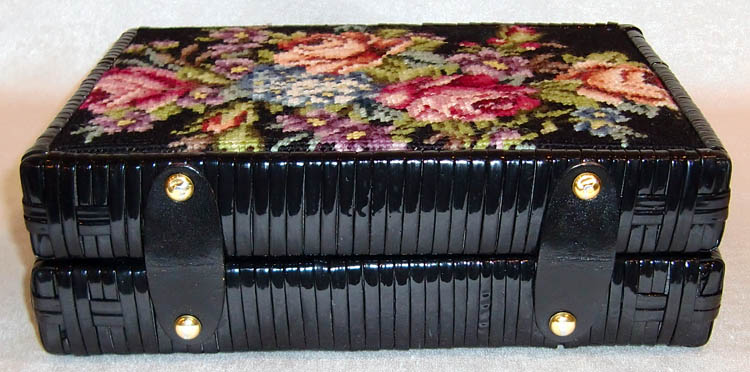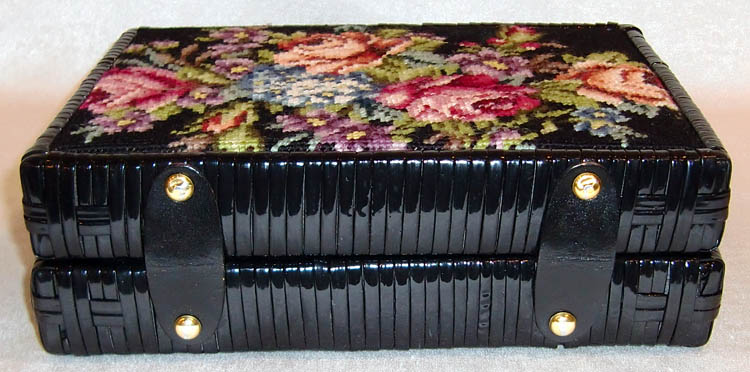 What inspiration do you take from this handbag? Consider re-purposing a needlework project into your next bag. Perhaps use an unconventional material such as vinyl strapping to wrap/weave a covering for an existing bag. From the slight horseshoe shape of the handles to the mix of techniques and materials, there are inspirations in the combination of materials, the overall style, the individual elements and the manner in which they are all blended together for a tasteful and elegant bag full of personality and purpose. Well done Dayne Taylor!
If you're new here, subscribe to our blog feed to keep up with my Lazy antics.
Join the Lazy Fun at Facebook
Enjoy!
Joan