Potpourri: Birthdays, Vacation and More
Lazies, Today is my birthday! I hope you'll raise a cuppa-cuppa and toast another year with me. I've been super busy lately with all sorts of things, but nothing much that is blog-worthy. Here I am a few years ago, being caught in the act of picking the flowers mom had just planted in the backyard. Naturally, that granted me the life-long nickname of Flower-Picker. I wear that name proudly!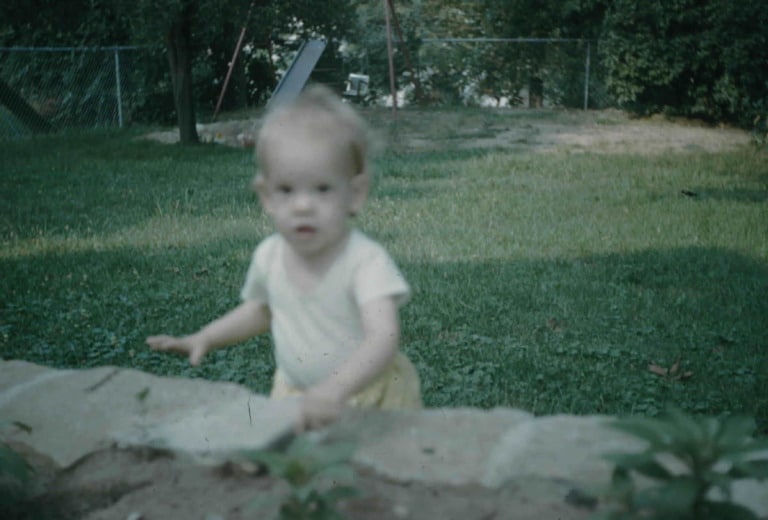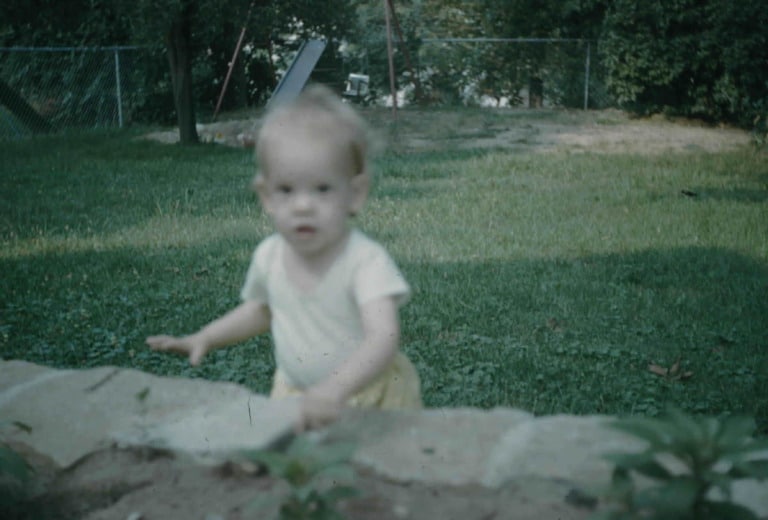 So, here's what I've been up to. While all my quilty friends went to Market a few weeks back, hubster, doggins and I went on vacation together. Sounds like a rather decadent thing to do – go on vaca while everyone else goes to work. It was nice. It was our first vacation with the dog and it was a bit of an adventure. Here's a pic of us relaxing on the covered porch, enjoying the quiet of the beautiful Hocking Hills.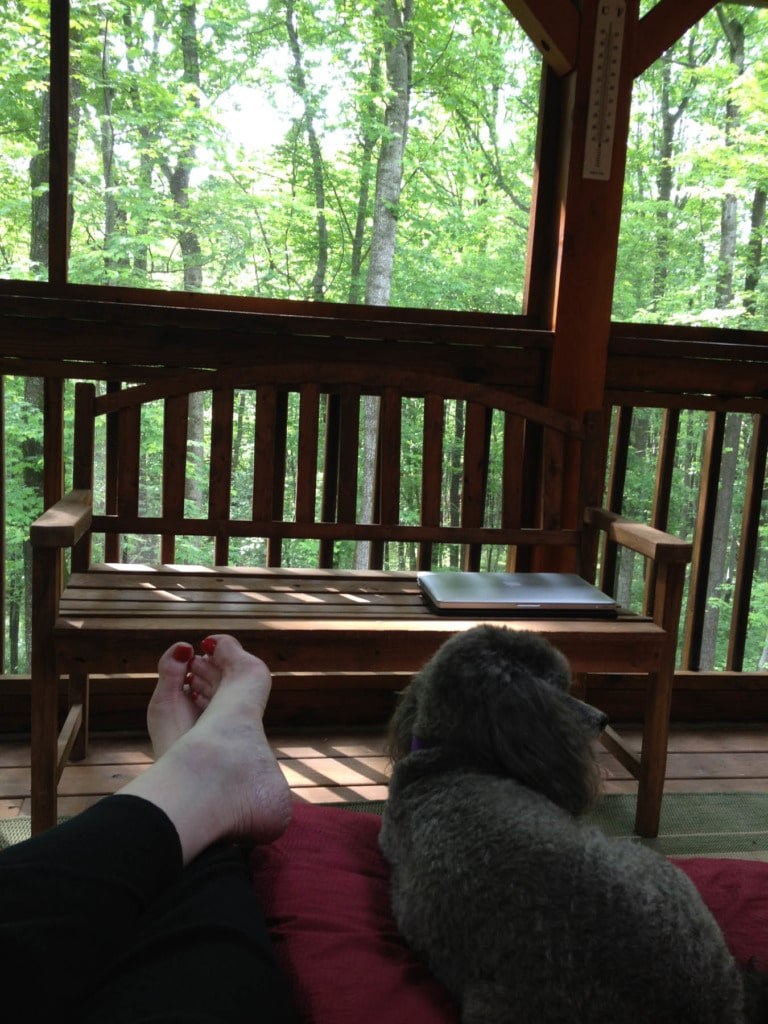 I was really looking forward to a week of down time and then, just before we left, a friend emailed 'watch out for leaves of three', referring to poison ivy. I am terribly allergic to poison ivy and it hadn't even occurred to me there might be some there. Well, minutes after we arrived at the cabin, Honey ran into a patch of poison ivy – ack – bath time for doggins. Thankfully, it didn't get on me. Whew! That would have made the week a bit rough.
We stopped at Ash Cave on our way home. It spans 700 feet across and about 90 feet high.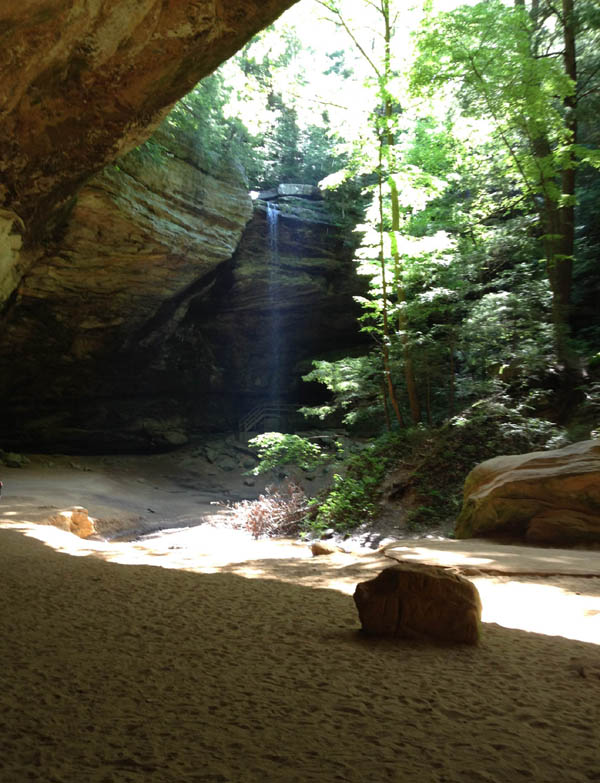 In this year's garden adventures, I'm trying my hand at growing celery from celery butts. Simply cut off the butt-end of a celery bunch, place it in water for at least a day, then plant. This is the first butt about a week into the process. It was too cold to plant so it soaked for a week before making it out to the new celery patch out back.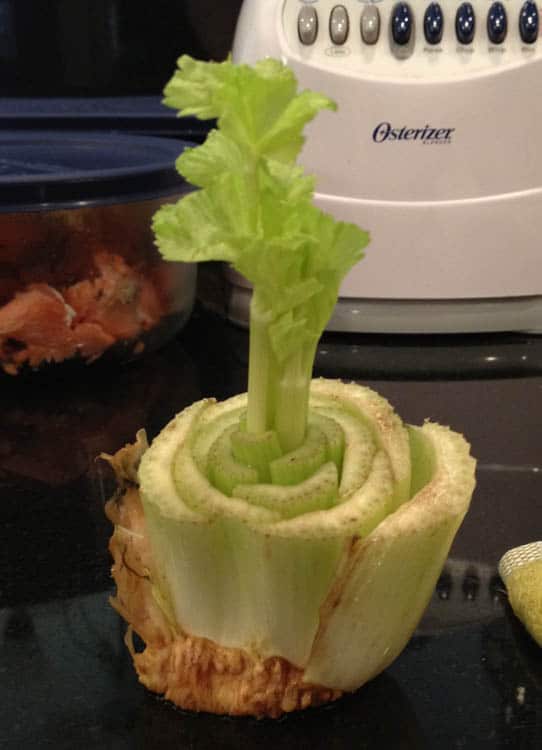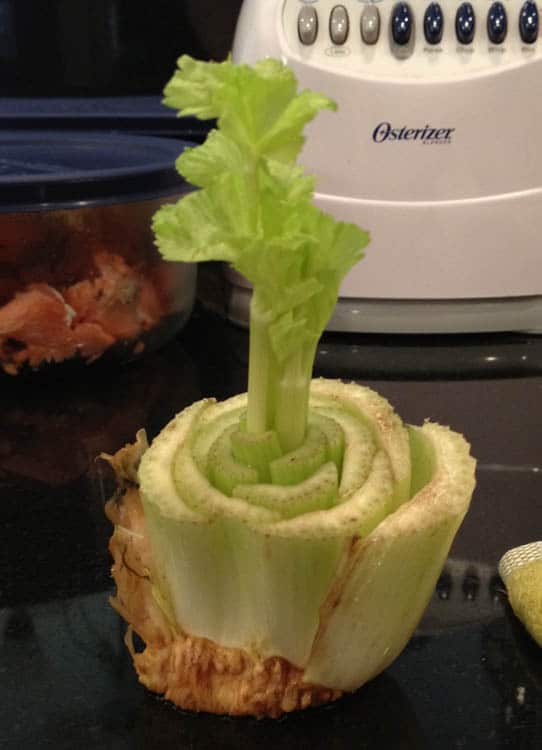 There are about 10 butts at different stages in the celery patch. There's a little parsley in the back and the family chive plant to the side. Yes, I said family chive plant. Mom started some chives back in the 60's, she gave a cutting to her brother, then years later mom and dad moved but forgot to take the chives with them. That's when my uncle gave mom a cutting from his now-established plant and mom was back up and running with her chives. Mom has since given cuttings to us kids. So, my chives are from mom's original planting oh so long ago. I guess that makes it an heirloom plant of another sort.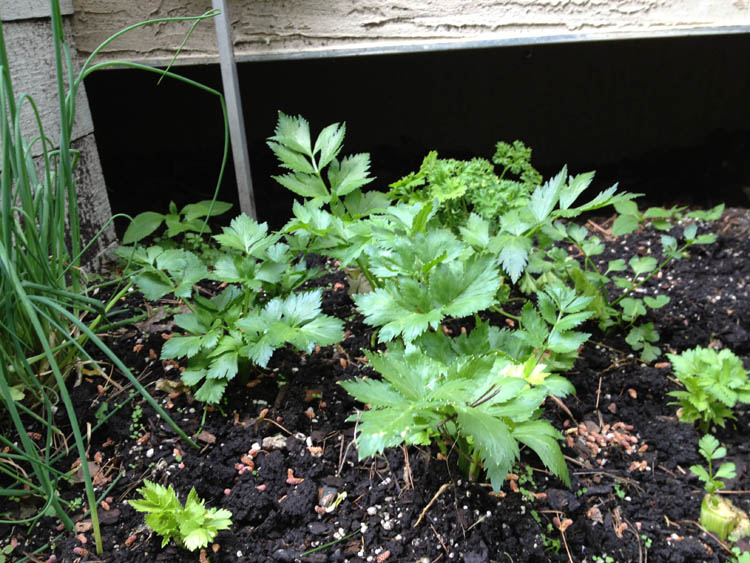 I was in Cincinnati to celebrate family birthdays this past weekend. A big happy birthday shout out to my baby sister Julie (aka Jul-bug)! While there, mom cut some beautiful flowers from her hydrangea bush Miss Kiwi (are you noticing a family trend of nicknames?) and sent me home with this beautiful bouquet for my table.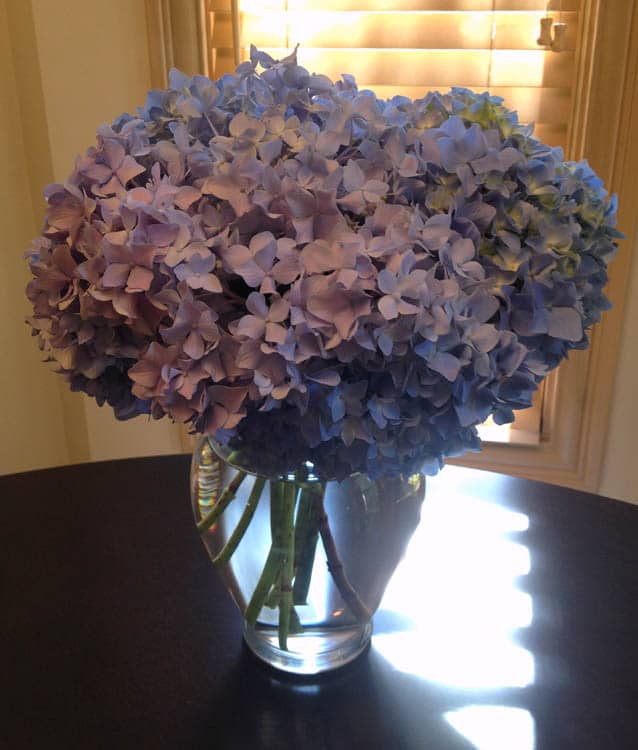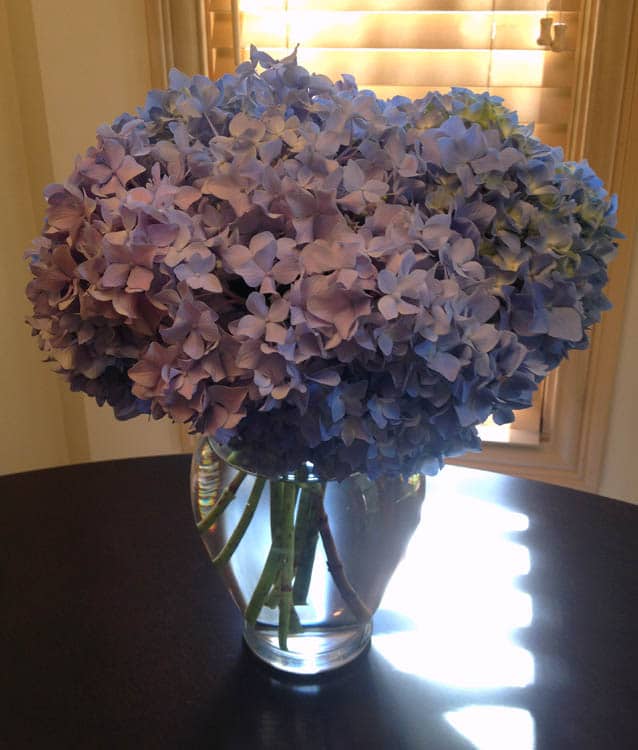 And what did I get for my birthday? Braces. Yes, this is my second time around for them. The first time was the traditional metal stuff. This time I'm doing the invisible trays. My teeth have been migrating and dancing so it's time to do something. Here's a pic – you can hardly see them. Gosh that would have made being 16 a lot easier.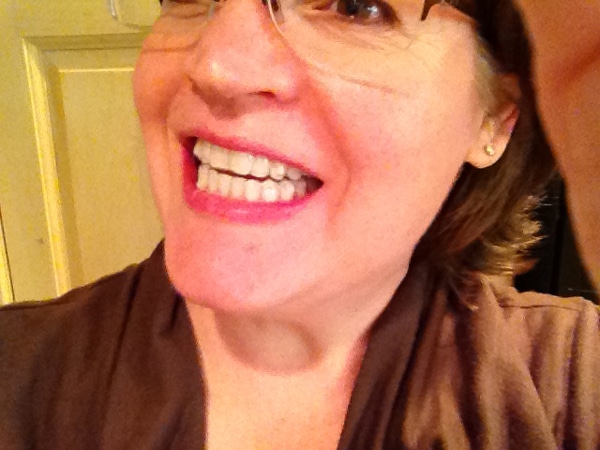 Have a wonderful week!
Enjoy!
Joan
aka Flower-Picker