Runaround Bag Offers Function and Builds Skills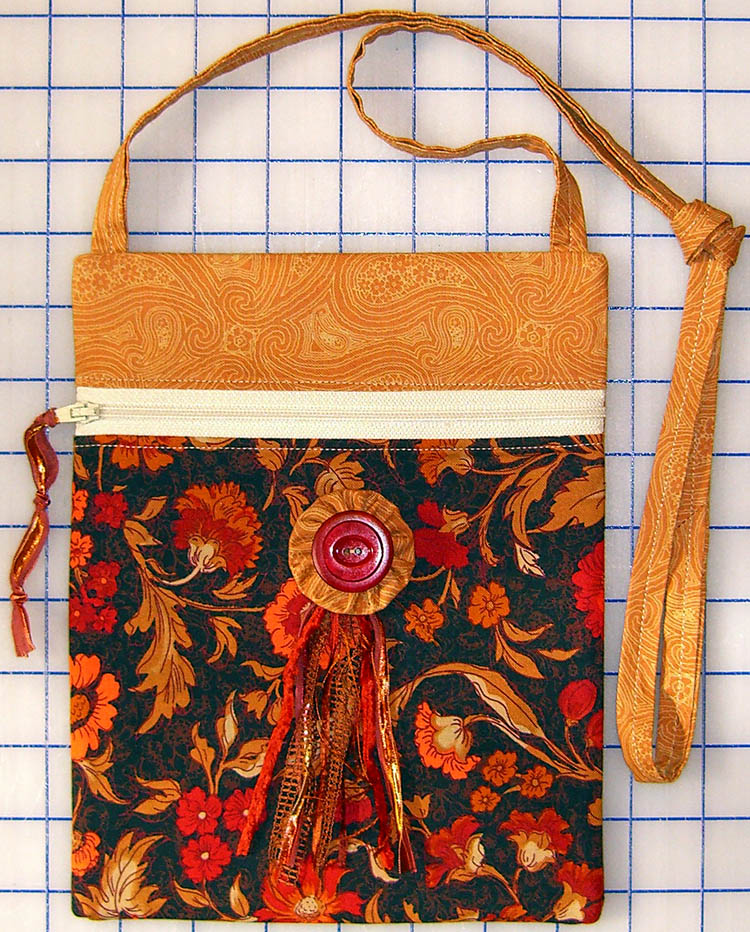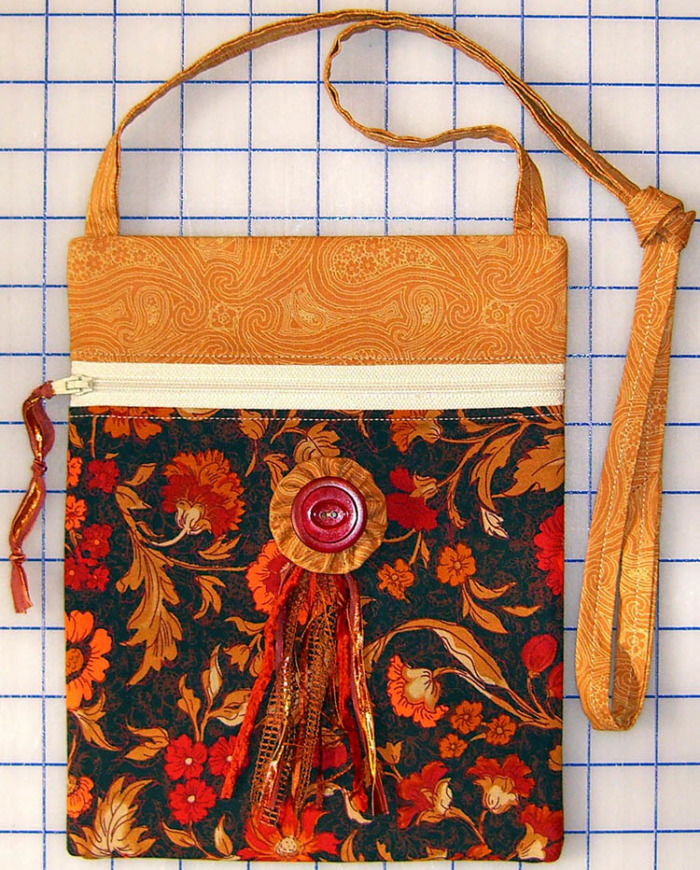 Lazies, Goodness, my blog post is late today! I got caught up in Super Bowl weekend and then had to watch Downton Abbey last night. Are you watching Downton Abbey? Love the show. Not a lot of purses or handbags to be seen, but the clothing is to die for. Check it out on PBS.
On to today's post. Our simple and sleek Runaround Bag is one of our most-loved, all-time best sellers. Not only is it a handy size for traveling light, but it teaches a simple zipper installation and offers design opportunities. Best of all, it takes two fat quarters, a zipper and some buttons for embellishment. How wrong can you go?
Bag Features
The Runaround Bag is just big enough to put your hand in, includes a front zip pocket, an open back pocket, and can be worn cross-body for comfort and security.
Perfect Button Placement and Stacking Buttons
The Runaround Bag offers a perfect location to embellish above or below the zipper. I like to add buttons and sometimes stack them or include a yo-yo and some ribbon. Click here for my tutorial for perfect button placement and stacking buttons.

Easy Zipper Installation
The Runaround Bag's zipper installation is a great place to start if you are zipper-phobic. Truly, it is easy and full-proof. Best of all, you'll work with the meaty part of the zipper, between the metal knobs at the top and the bulky stopper at the bottom. We even have a work-around for the bulk of the zipper pull. It couldn't get much easier.
Pattern Review
Hop over to Fabric Lovers' blog to read Sabra's review of the Runaround Bag. Sabra is a long-time fan of the Runaround and used beautiful fabrics by Amelia Caruso for Kaufman. Thanks Sabra for the great review.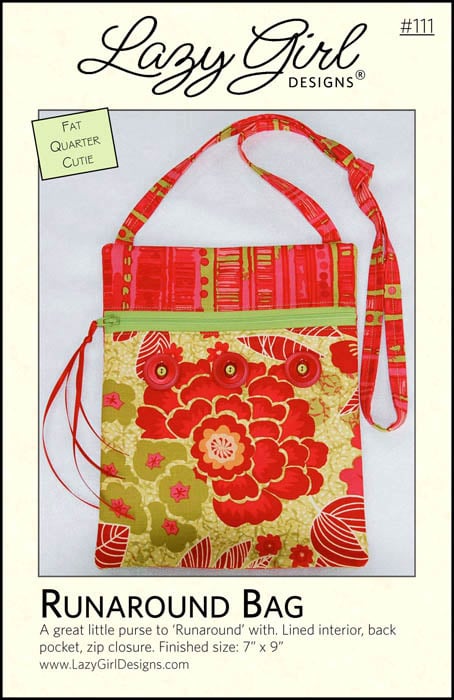 For a couple of fat quarters, a zip, and a bit of time, give the Runaround Bag a try and build your zipper confidence!
More about the Runaround Bag
Add Decorative Handle
Choosing Thread for a Supporting Role
Choosing a Zipper is a Design Decision
Lazy Girl Michelle Meehan's Runaround
Joy of Sewing Can Be Found in Small Projects
New to our blog? Subscribe to get emails so you don't miss a juicy morsel.
Like and share this post with your stitchy friends.
Join me in the Lazy Girl community on Facebook here: Facebook Lazy Girl
Enjoy!
Joan
Facebook Lazy Girl
Pinterest Joan Hawley
Pinterest Lazy Girl Community
Instagram @JoanHawley
Twitter LazyGirlJoan