Vintage Purses – A New Love Affair
Lazies, I think the vintage bug has bitten me. I've always loved vintage clothes. Most notably, the incredible form-flattering details and fantasy-feel of the clothes' personalities. And I've admired the cute, smart vintage purse designs from afar.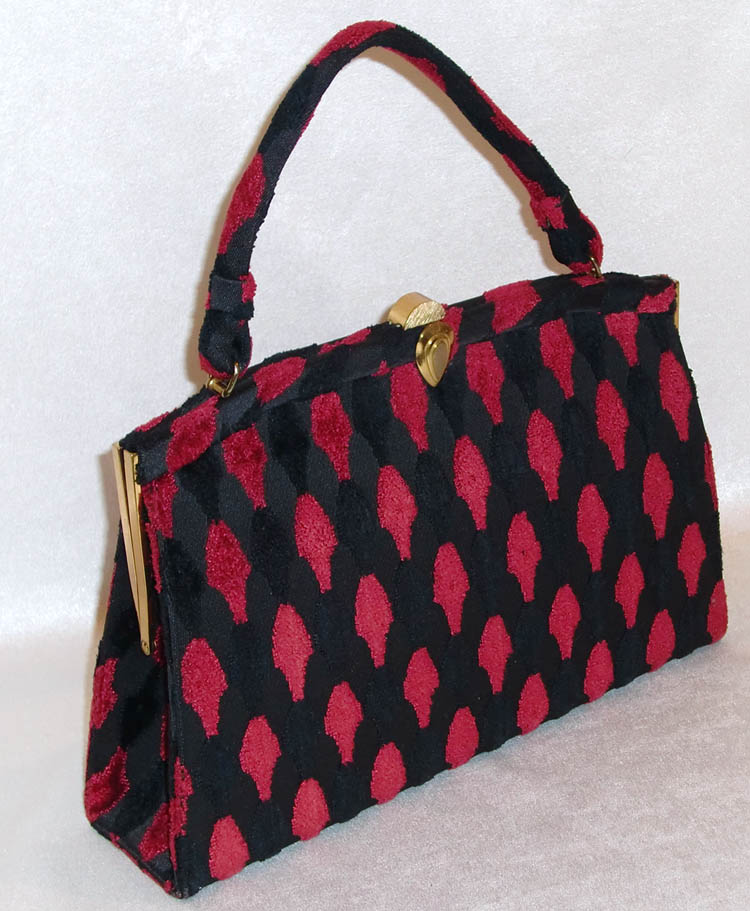 Earlier this year, my dear Aunt Junie passed away and I inherited two of her delightful purses. They each had a label inside and I was able to do a little research about the designers online. This cool chenille covered clasp purse is by Lewis or Miss Lewis.
My Aunt Junie was such a love. I identified with her in a number of ways throughout my life. She was an avid and free-for-all kind of crafter. Junie tried everything and was good at it. Her basement was packed with supplies to make anything and everything. Amazingly, we never crafted together. I wish we had. Our birthdays are two days apart, no children, love dogs, and we married strong, quiet men. Actually, our hubby's may be chatty – with us around, who can tell.
Lewis Snap Closure Bag
Insides features a zip and patch pocket. Look at the cool frame, with the side hinges free from the bag. Look at the gold piping below the zipper, along the top edge of the patch pocket. Nice detail.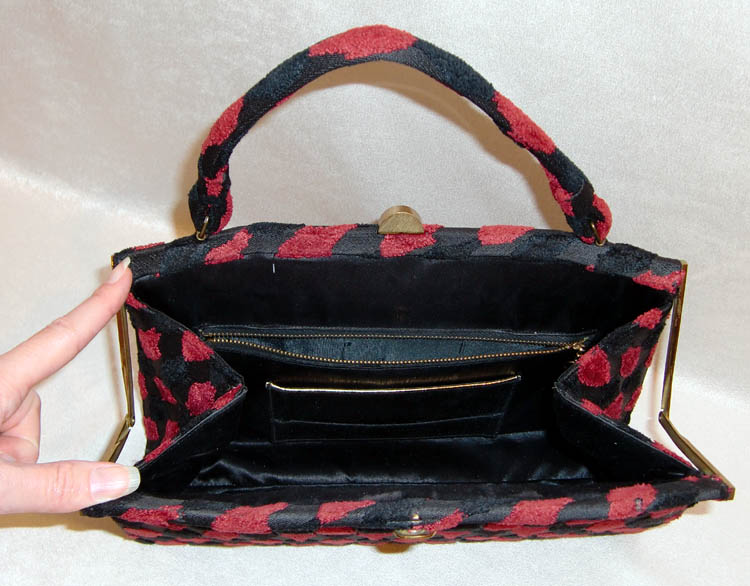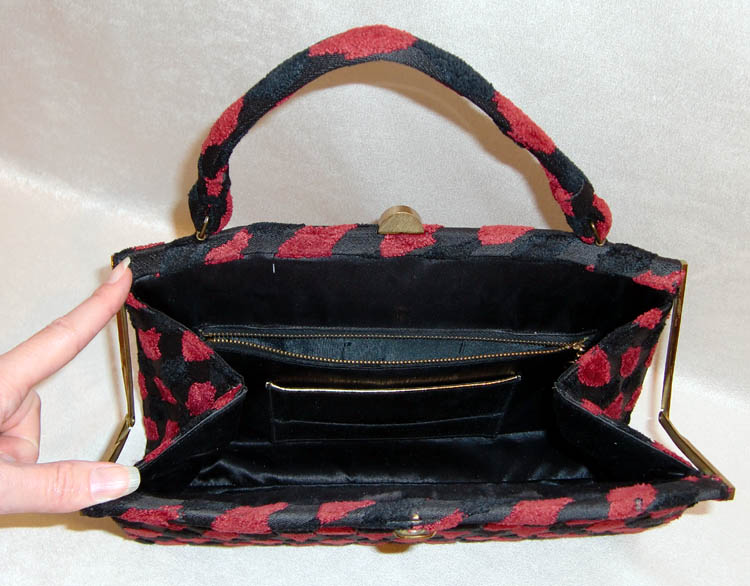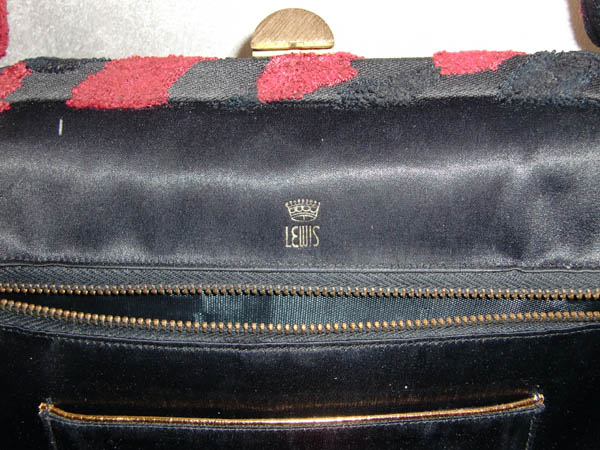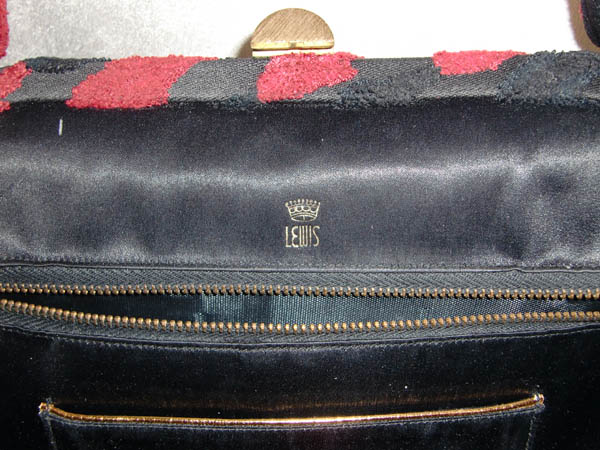 Love the shape of this bag and the cool clasp.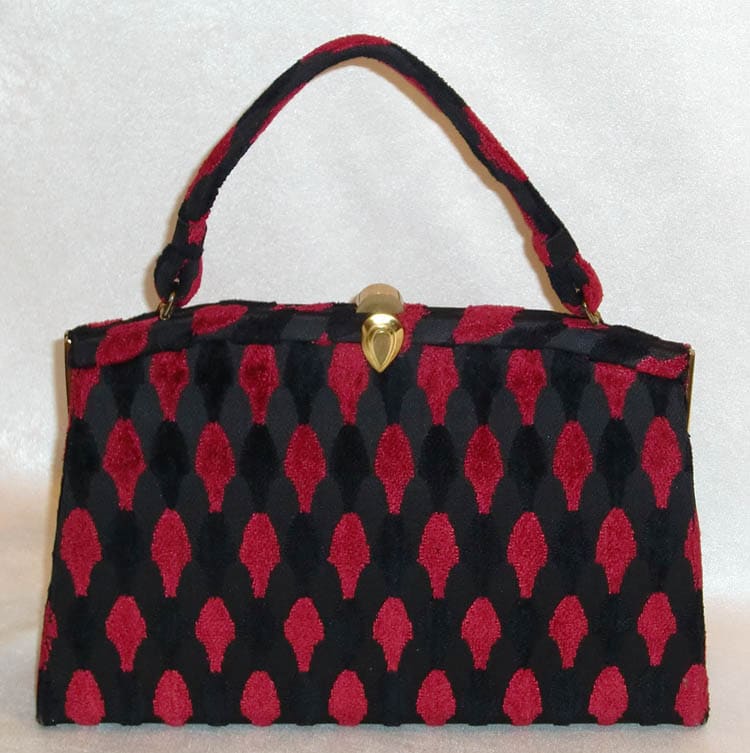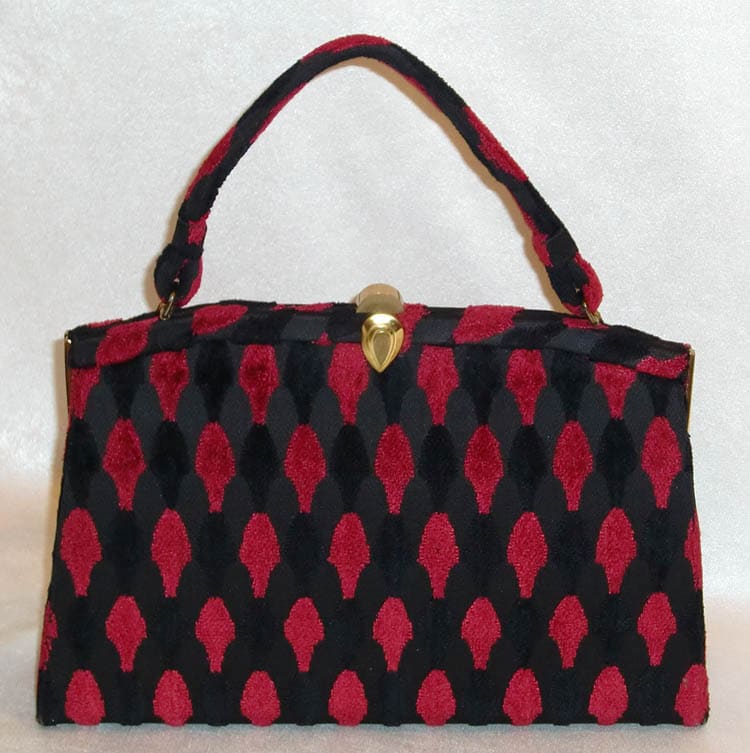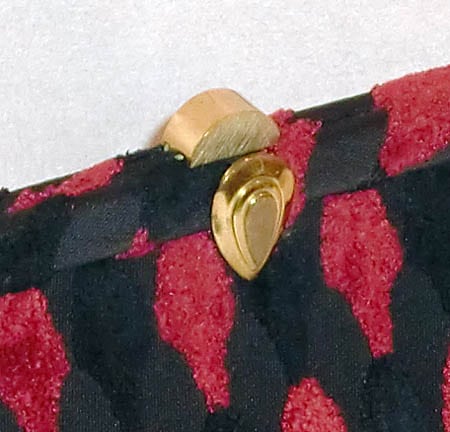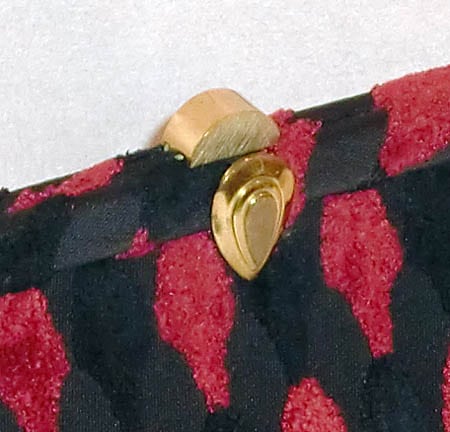 I found a few other cool Lewis purses online. Enjoy the vintage eye-candy!
Beige Patent Kelly
Grosgrain Tapestry
Beige Patent Leather
I didn't find any info about my particular purse. However, I discovered that at least some Lewis (or Miss Lewis) purses came equipped with a mirror and comb. From the pics I've found online, it looks like the mirror slipped inside the gold-piped patch pocket. And the comb had its own pocket, too. Must be that short pocket at the bottom of the piped pocket.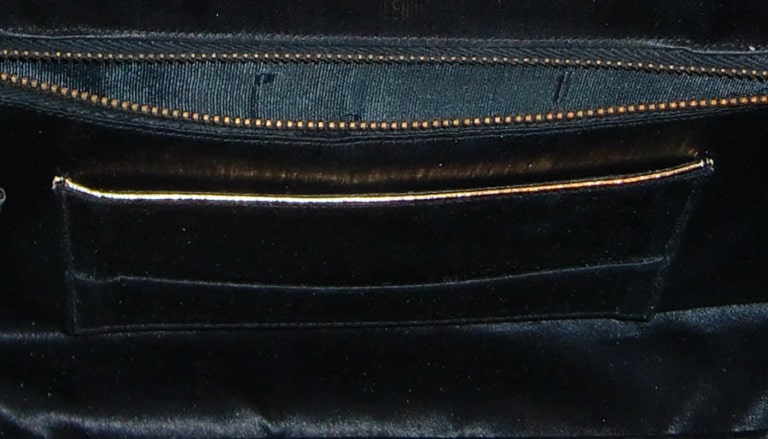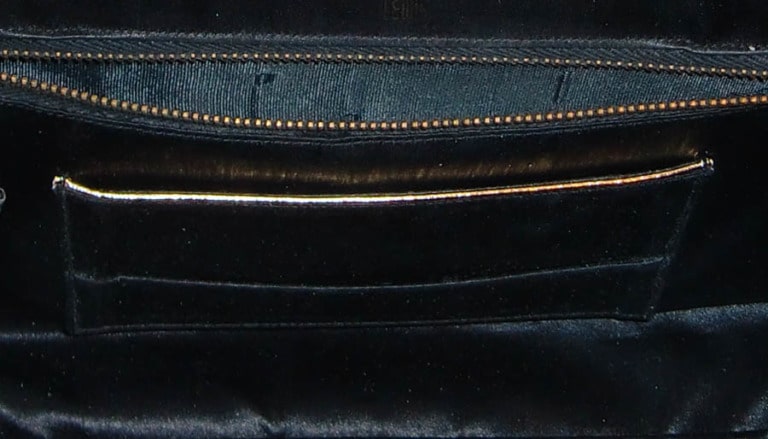 I haven't been able to pin down a date for when this bag was produced. The Lewis purses I found online date from 1940-60's.
I'll share my other Aunt Junie purse treasure soon.
I think I just started collecting.
Enjoy!
Joan