Another Pieced Feature: Spiral Miranda Day Bag
Lazies, The Miranda Day Bag is a perfect bag to showcase a little bit of wonderfulness. Look at this amazing Miranda Day Bag. The mirror image spirals were pieced by quilter RaNae Merrill and I constructed the bag.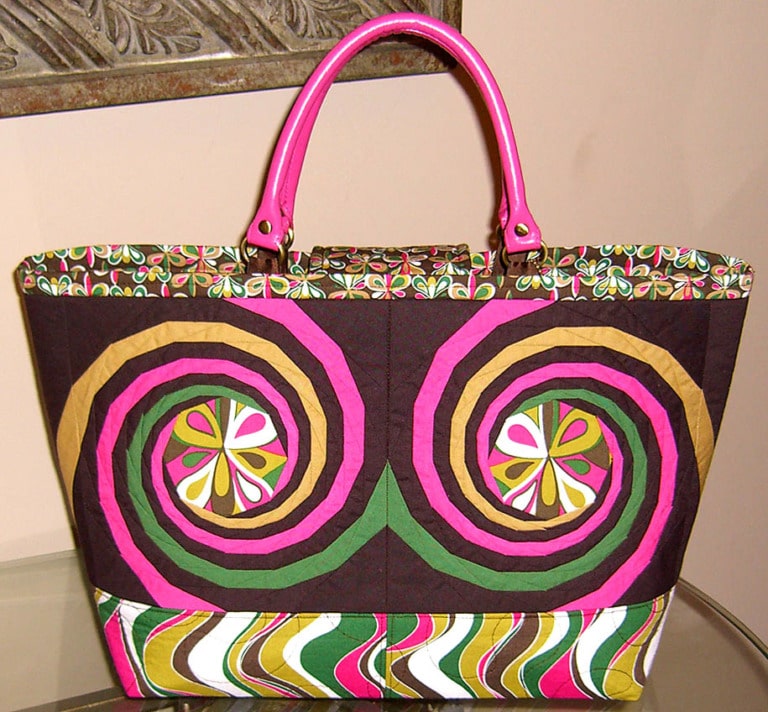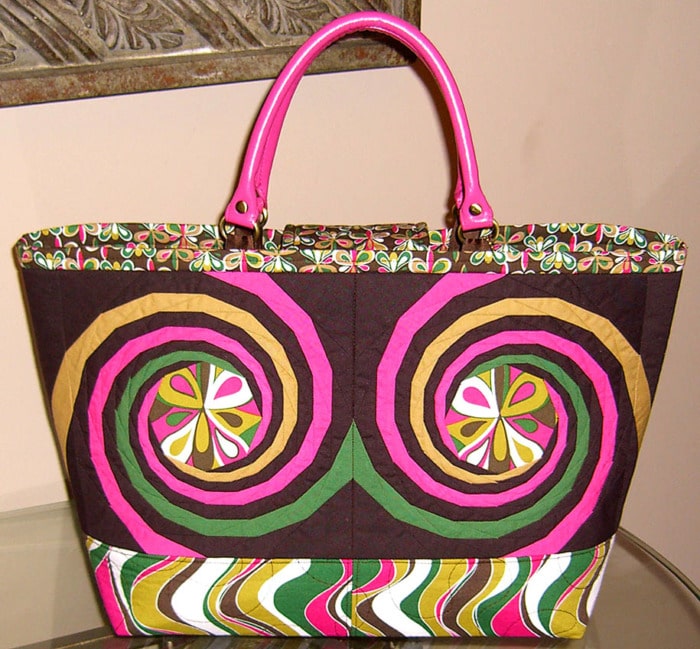 Spiral Piecing
RaNae developed a technique to make these amazing spirals, has a following of Spiromaniacs and offers two books on this cool technique. RaNae pieced the spirals and I made the bag.
Miranda Day Bag
Miranda is one of our all-time best-selling bag patterns.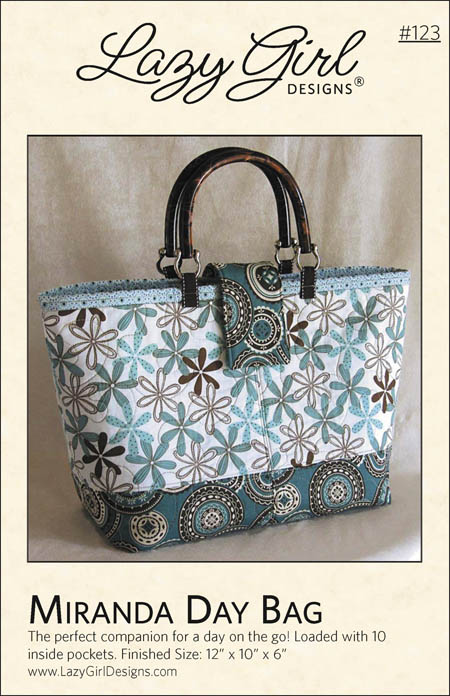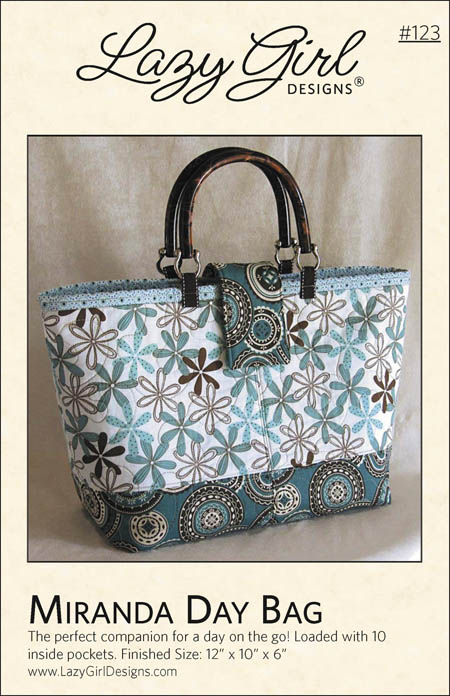 Miranda Day Bag pattern #LGD127 by Lazy Girl Designs.
RaNae and I worked with the Project Runway fabric from Robert Kaufman to create this bright and beautiful bag. RaNae pieced the spirals to the size I needed for Miranda, then I constructed the bag around these show pieces. We made two bags, one for each of us. I love my bag!
Look at this incredible piecing by RaNae. Click to enlarge these photos for a good look.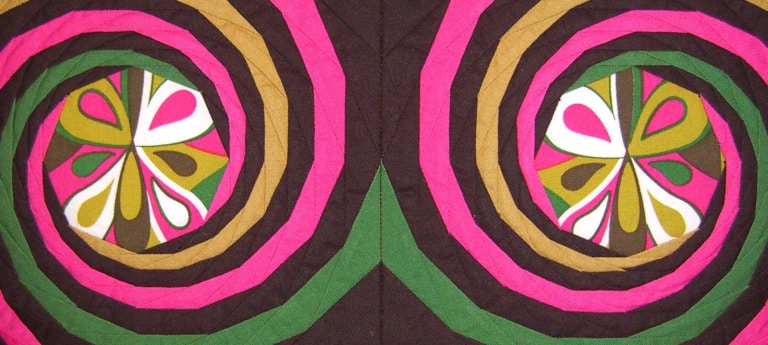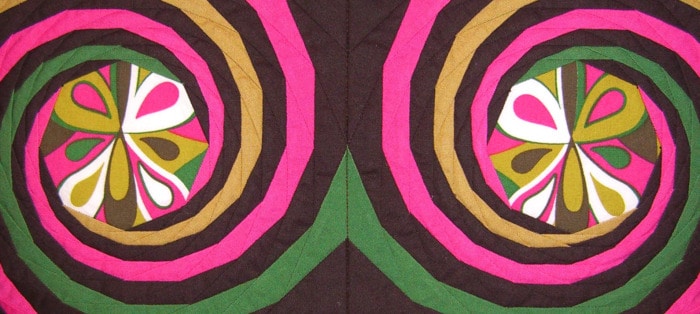 Look at the number of pieces in this spiral. Amazing. This is why RaNae is the Queen of Spirals.
Inside and back view. Gosh this line of fabric is festive.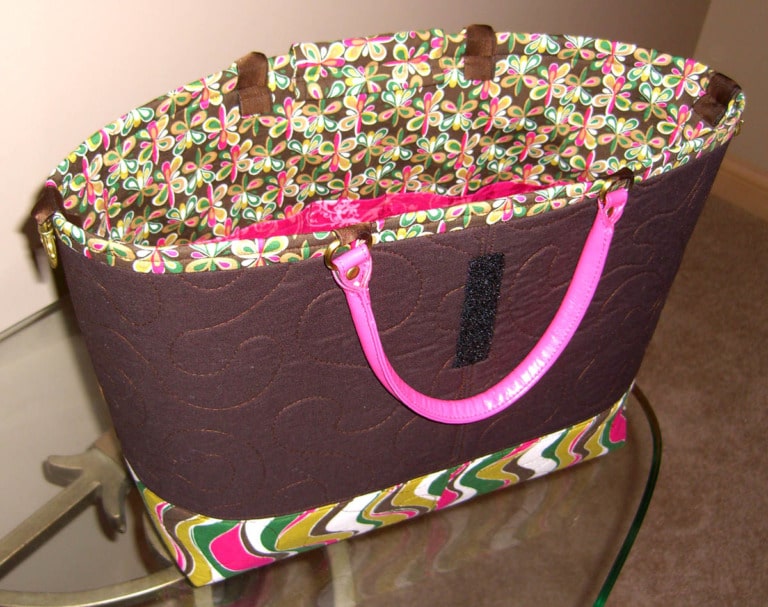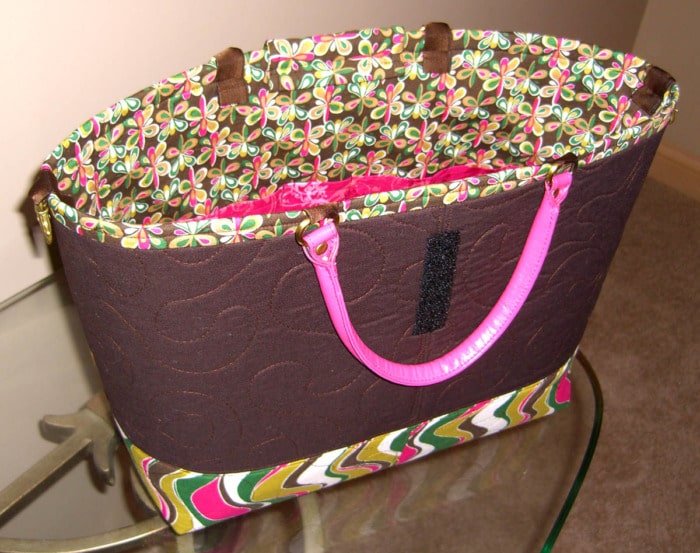 The hot pink handles matched the fabric beautifully! The ends of the handles attached at the top of the pink spiral – perfect placement! I love it.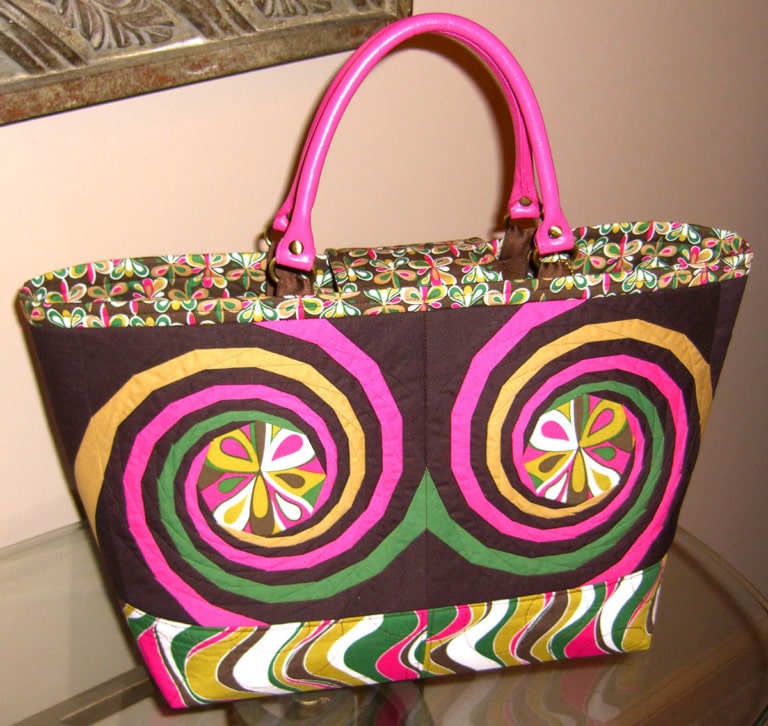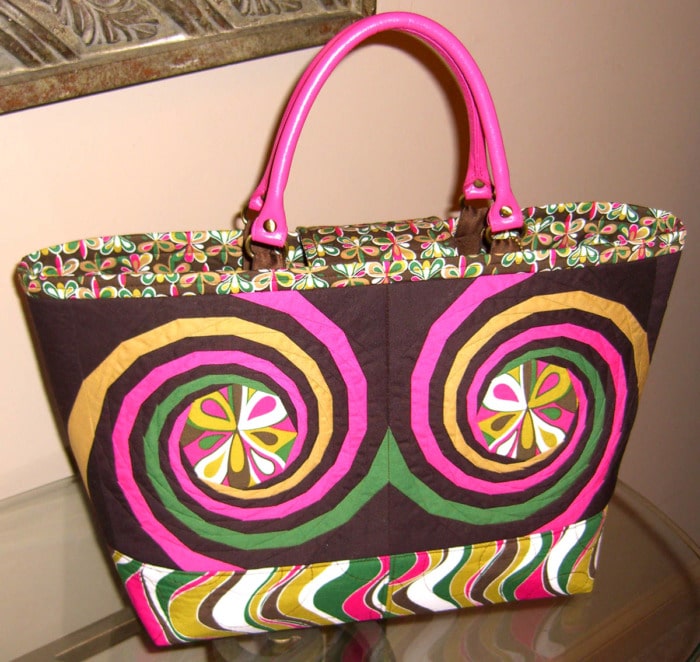 RaNae Merrill
Catch up with RaNae at her website here.
More about her books Simply Amazing Spiral Quilts and Magnificent Spiral Mandala Quilts
To do something like this on your own, I do recommend making the bag design of your choice once so you are familiar with the project. From there, you'll have a good idea of where and how to substitute or adjust the design to feature your creative inspiration.
Other Pieced Mirandas
I made this Miranda for Julie Herman of Jaybird Quilts for her recent trip to Quilt Market Read more about this bag here.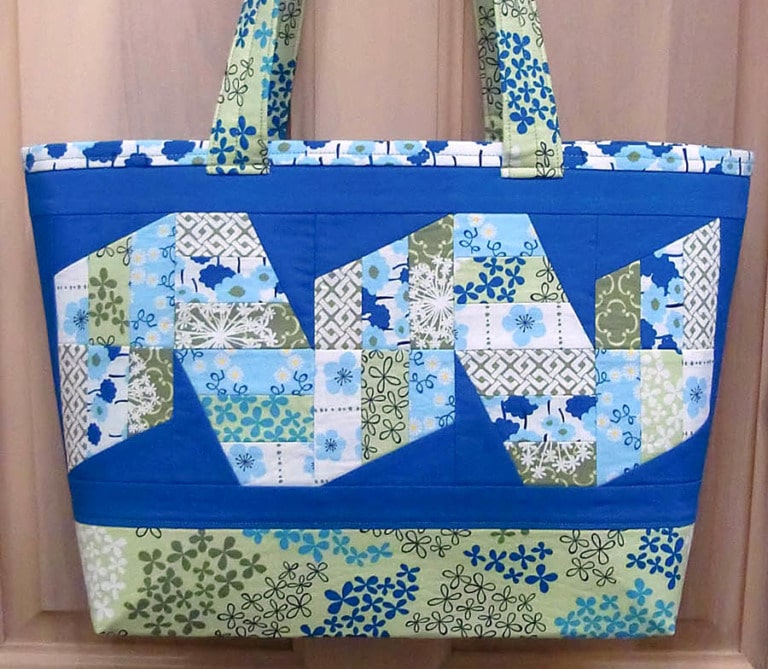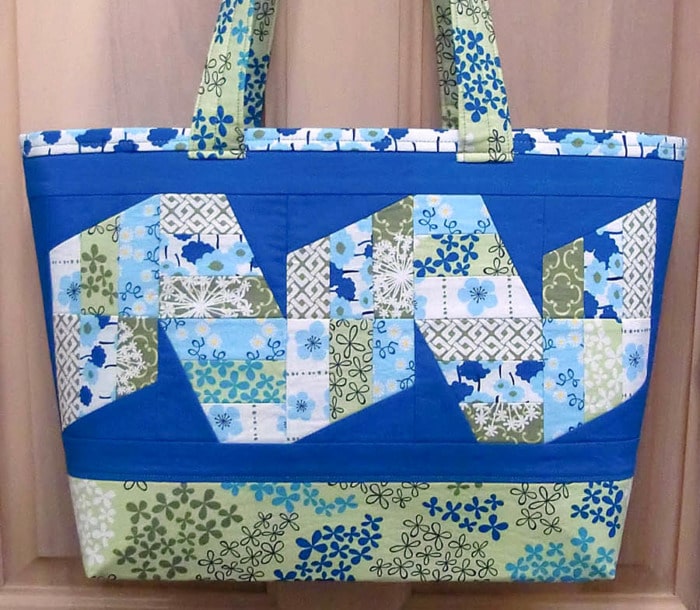 I love this pieced Miranda below by Jen Buettner. Read more about this bag here.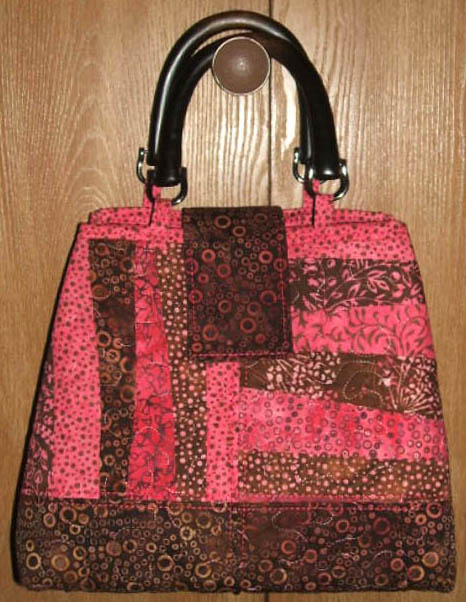 Join the Lazy Fun at Facebook
Are you inspired to dress-up your next bag project with a pieced feature? I am! Have a wonderful week and sew something special.
Enjoy!
Joan