Sewing A to Z with Nancy Zieman: Book Tour and Giveaway
Lazies, Being mostly self-taught in sewing, I don't know if I know the right way, the complete way, or if I'm just making it through some of my sewing tasks. Nancy Zieman's new book Sewing A to Z is a good resource for sewists like me.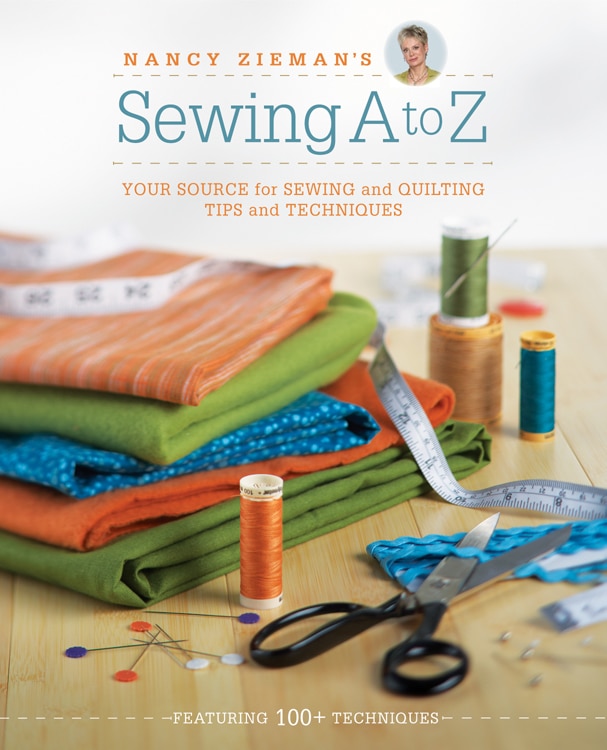 If you're new here, subscribe to our blog feed to keep up with my Lazy antics.
I'm thrilled to join in the fun of the blog tour for 'Sewing A to Z'. Nancy Zieman has been showing us how to sew, quilt and fabric craft for years through her outstanding PBS series Sewing With Nancy, her namesake Nancy's Notions and a multitude of books.
Getting back to my insecurities, when I see a technique explained with info new to me, I wonder – did everyone but me know that? Sewing insecurities – they are a bit unsettling, but most of us have them.
Right off the bat I discovered new things. When stitching along the edge of an applique, toward a point, reduce the stitch size. I could have used this tip when making my nephew's Superman cape last year.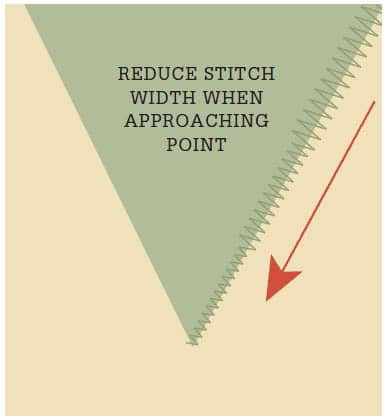 This tip must be how the queens of applique make their work look fantastic!
Sewing A to Z is a collection of more than 100 sewing and quilting tips and techniques. It is well written, the illustrations are excellent and it is peppered throughout with tips from Nancy. I love the spiral binding, allowing the book to lie open while you use it in your sewing space – nice!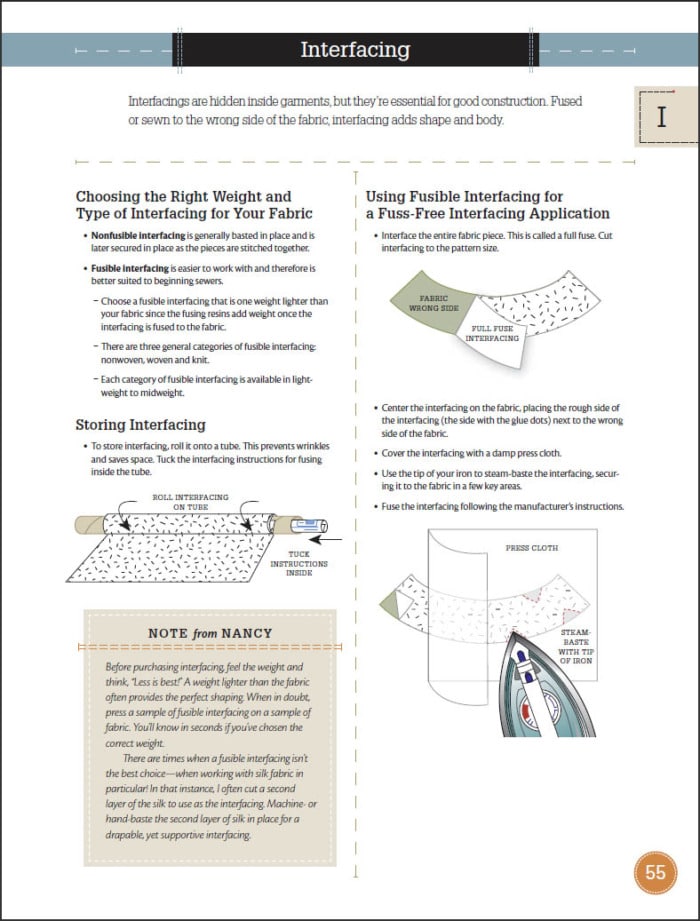 Roll interfacing on a tube and store instructions inside.
I'm surprised at what I learned. A little embarrassed that I didn't already know all of this. And I love how easy the book is to use. In short, Nancy delivers. She builds confidence and educates.
I learned long ago that everything of importance in a book is in the index. Every important word and topic will be there. The Table of Contents is an overview and sets the stage, but the index is where it's all happening, alphabetized with related topics and page numbers. The index for Sewing A to Z has hundreds of entries. This book is chock full of good stuff.
Sewing A to Z offers a great opportunity to brush up on old favorites, learn more about topics we've only skimmed and discover techniques new to us.
Giveaway
Nancy Zieman is offering an incredible giveaway valued at $450 at her blog. Hop over to Nancy's blog and leave a comment to enter for the giveaway. Details and links below.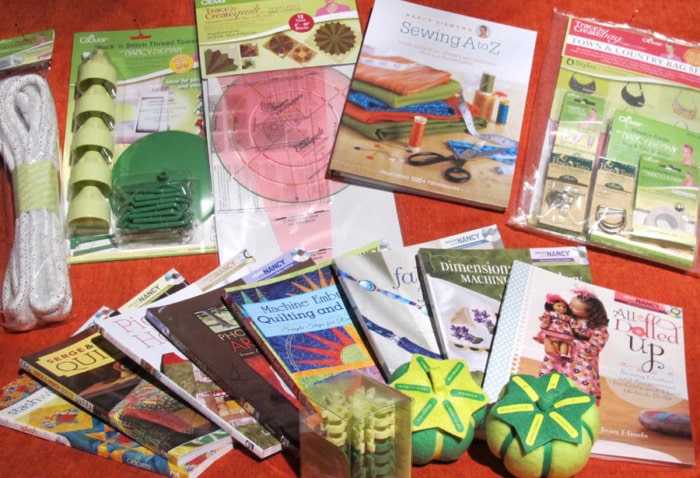 Get the Book
Give yourself or a friend the gift of Nancy's book: Nancy Zieman's Sewing A to Z
Sewing A to Z blog tour:
15-Aug Nancy Zieman's blog
16-Aug Whipstitch
17-Aug Sew Mama Sew
18-Aug Diary of a Quilter
20-Aug Amy's Creative Side
22-Aug Quiltville
23-Aug Crap I've Made
24-Aug Eileen Roche's blog
25-Aug I'm Just a Guy Who Quilts
26-Aug The Free Motion Quilting Project
27-Aug Sew Serendipity
29-Aug Lazy Girl Designs
30-Aug Pat Sloan Blog
31-Aug Tallgrass Prairie Studio
1-Sep True Up
2-Sep Sew News
6-Sep Off the Cuff Sewing Style
7-Sep V and Co.
8-Sep The Cottage Home
9-Sep Colette Patterns
Be sure and visit each of the blogs in the tour for their reviews and insights. Sew Mama Sew is even offering a free download of the Seam Finishes section of the book.
Thanks Nancy for another wonderful book!
Giveaway
Remember, comment at Nancy's blog to enter for her giveaway.
Update 8/30/11: You can also enter the giveaway by sending your comment via email to info@ziemanproductions.com. The subject line should be "Blog tour giveaway entry".
Facebook: http://www.facebook.com/NancyZieman
Twitter: http://twitter.com/#!/nancyzieman
Blog: http://www.nancyzieman.com/blog
Nancy's Notions: http://www.nancysnotions.com
Enjoy!
Joan