Super Giveaway: Gracie Pattern and Stiff Stuff Interfacing
Lazies, I have a Super Giveaway on the blog this week! Details below. I am so excited to introduce you to this Gracie Handbag made with our new Stiff Stuff interfacing and Dear Stella fabrics. Oh snap, that thing is hot! Gracie is one of my all-time favorite designs and I've personally worn out a couple.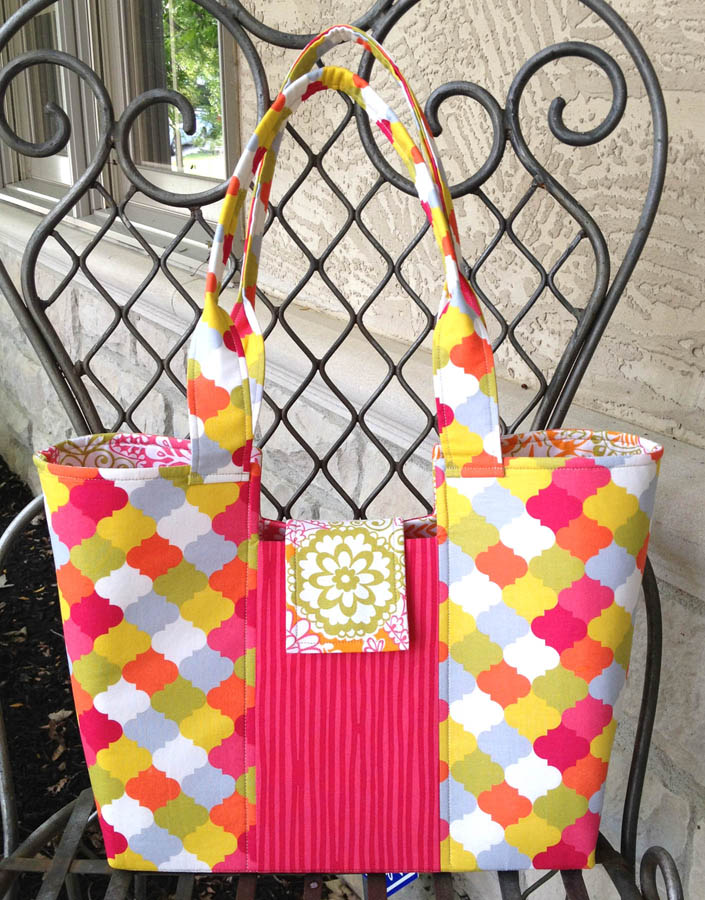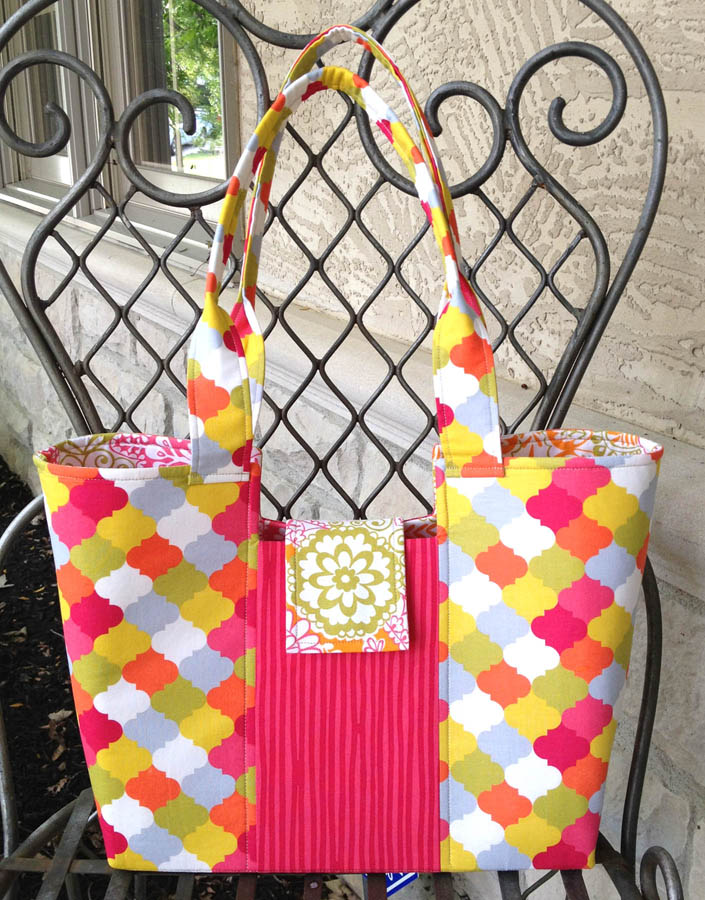 Let's take a quick look at what makes Gracie so special. She's got a great size, combined with the dip along the top edge of the bag at the flap, which allows her to be slung over your shoulder one handed. That means the dip allows just the right amount of space for your elbow to swing through with your arm bent.
One-Handed Operation
What I'm saying is that rather than use your left hand to pull a bag onto your right shoulder with your arm straight, you can raise your right hand (like doing a curl with dumbbell) and there's enough clearance for your bent arm to swing through the handle area. I love this. One-hand operation is really, really convenient.
Use Inside Pockets From The Outside Sorta
I also love the inside pockets, of course. The flap closure creates two openings at the top of the bag. This is perfect for reaching into your bag without opening it. That creates these inside pockets that operates as outside pockets. Imagine your cell phone in one end and your wallet in the other. Awesome!
But even more awesome than that – I can stow my water bottle in one of these openings for easy-peasy access. Is my love showing yet? Because the bag is open at the top, but partitioned off by the flap, it creates a little cubby hole for a water bottle of almost any height.
The inside of the bag hosts a pocket panel that wraps from one side, across the bottom and back up the other side. Now, this is really cool – where it wraps across the bottom it creates a pocket for the Bag-E-Bottom purse support – sweet! How tidy is that?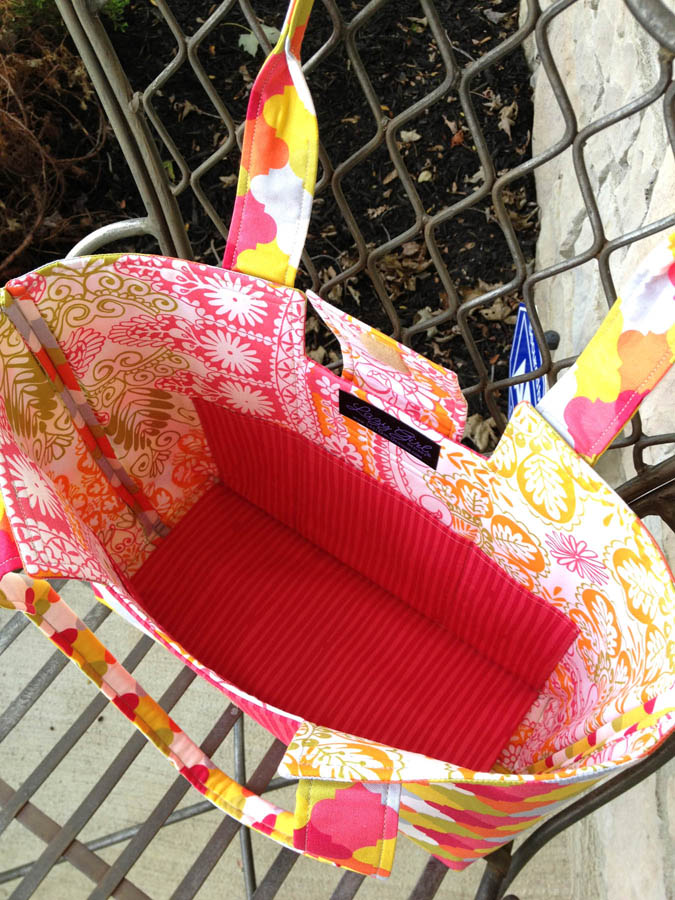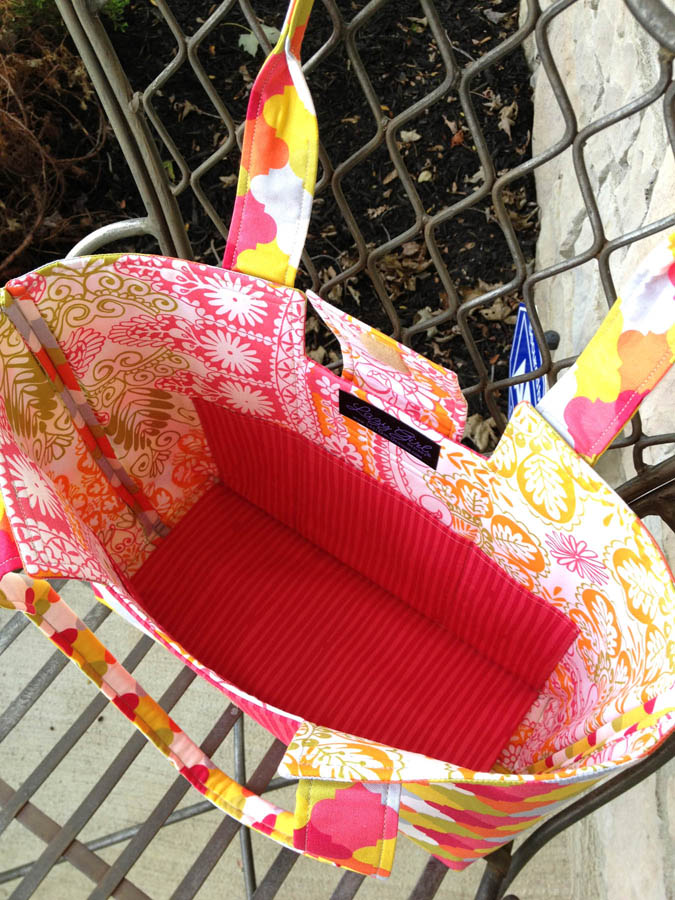 Look at that stand-up-i-tude!
Stiff Stuff really does offer a crisp, clean look.
Stiff Stuff Used For Batting
Here's the body of the bag. It's three simple panels sewn together. Lay that right sides together with the lining/pockets, place atop the Stiff Stuff (or batting/fleece) and sew all around. Leave an opening to turn and viola – you are nearly done. I wrote Gracie to use sew-in batting. Depending on the structure you want, you could easily substitute Stiff Stuff Firm sew-in interfacing, Dreamy Fusible Fleece or Dreamy Sew-In Fleece in place of the batting. As an option, you could use Face-It Soft to interface the entire lining.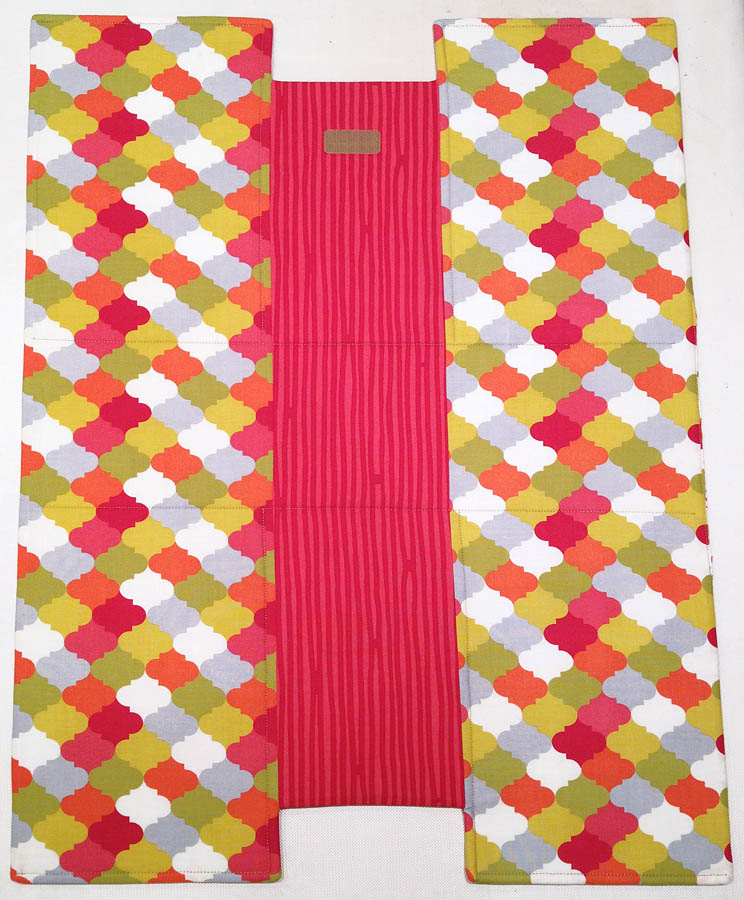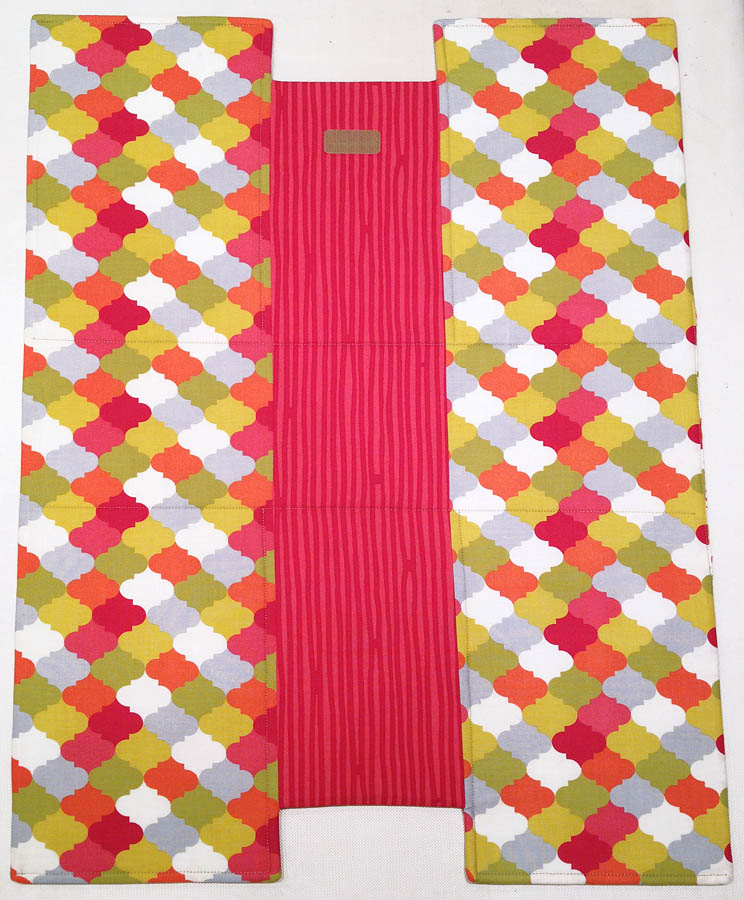 Look how simple this is. It's like a big 'H'. You can do this!
Lining and Pocket Panel
Here's the lining and pocket panel. You can't see the pocket stitchings, but the panel is divided into three pockets for each half of the bag. The lining is one piece of fabric.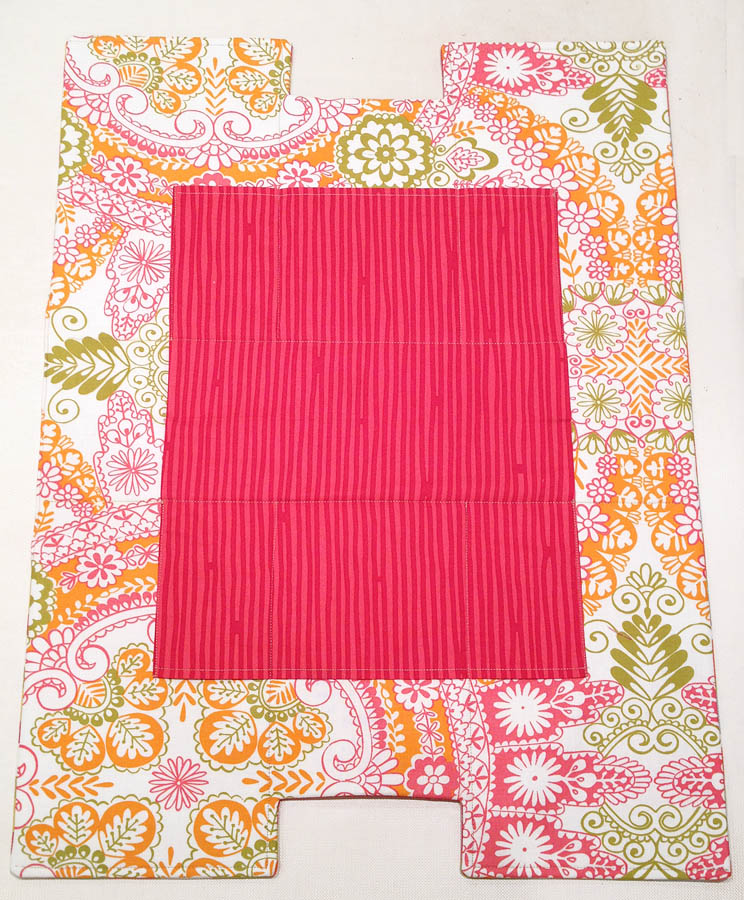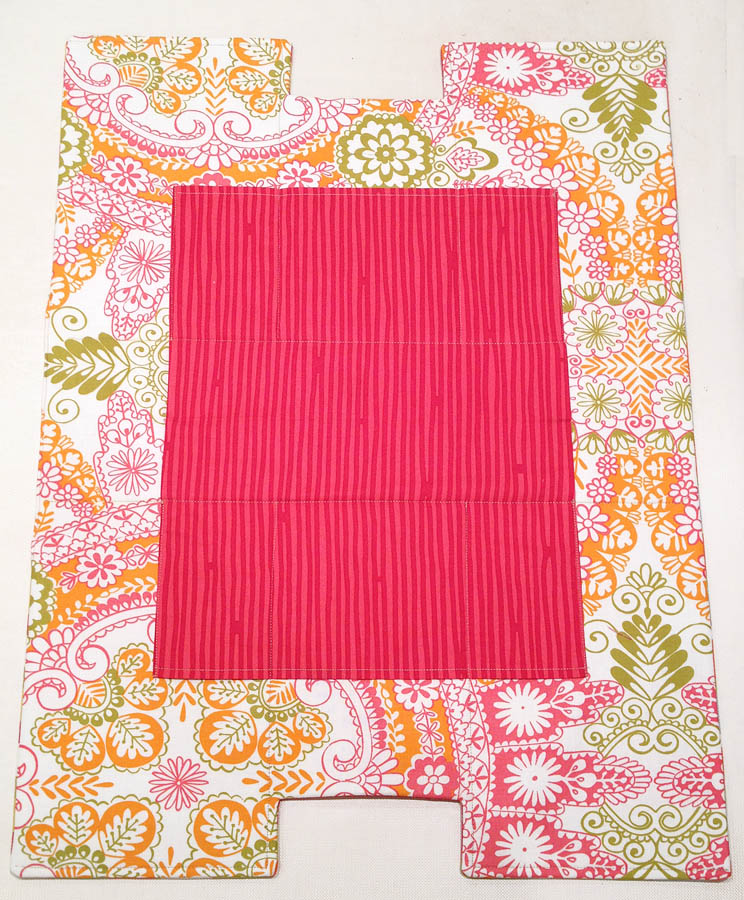 Flap Closure and Handles
Next add a simple flap closure. Choose a contrasting fabric to make the most of this design element. Here I've used some of the lining fabric to tie everything together. Add simple handles. I used a little Face-It Soft for nearly invisible support for the handles.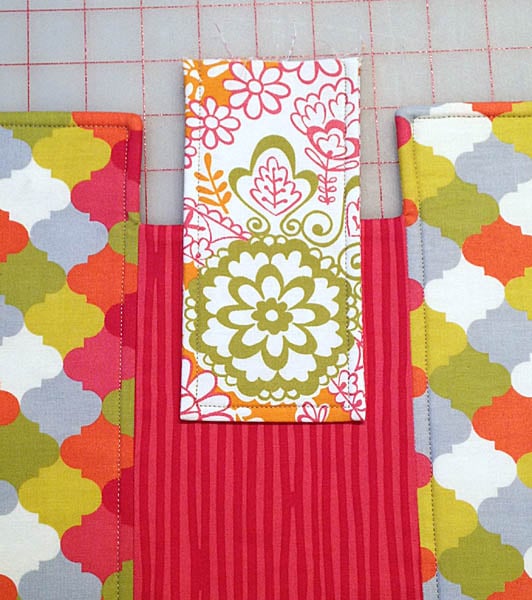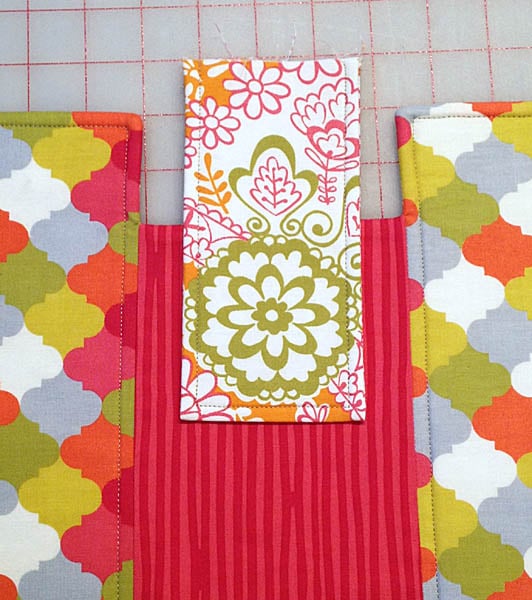 Finish Gracie
Stitch the side seams and box the bottom and you are good to go! I used Clover Wonder Clips (shown in red below) to help hold the layers together and flat during stitching the side seams and boxing the bottom corners. They worked great! Love those little clips!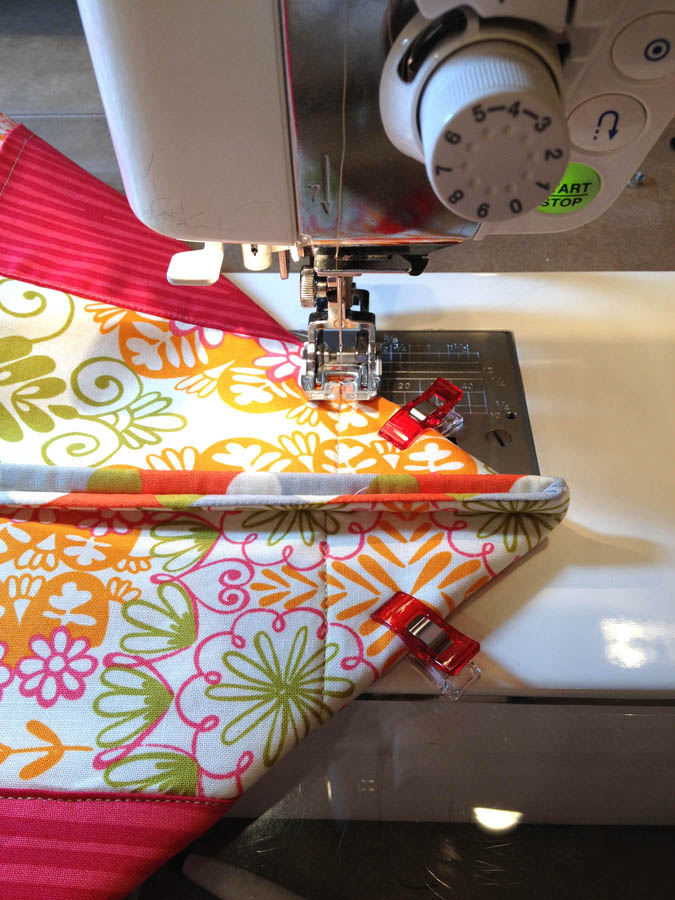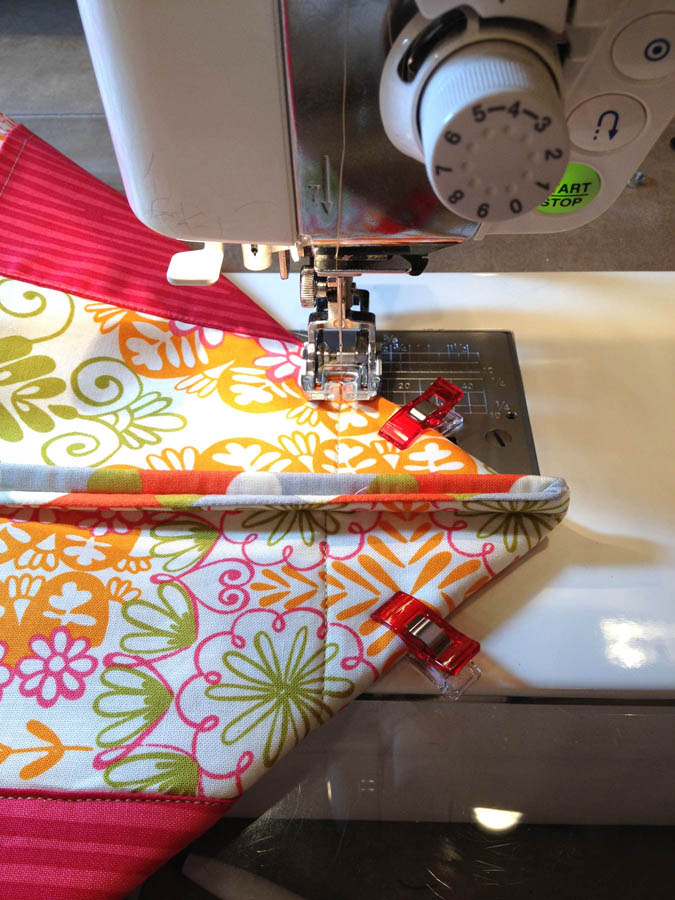 Here's a video demo of me making Gracie and talking you through her construction.

Super Giveaway
Alright Lazies, are you ready for this? I'll select one winner for every 100 entries up to a maximum of ten prizes for 1,000 entries. That's right, there could be up to ten winners this week. Woohoo! Did I mention that I love this bag? I really do and I'd love you to give it a try. Tell your friends, post on Facebook, click 'like', hit 'share', spread the word – the more who enter, the more will win!
Each winner will receive:
– Gracie Handbag pattern
– Bag-E-Bottom size A
– 1 yd Stiff Stuff Firm sew-in interfacing
– 1/4 yd Face-It Soft fusible interfacing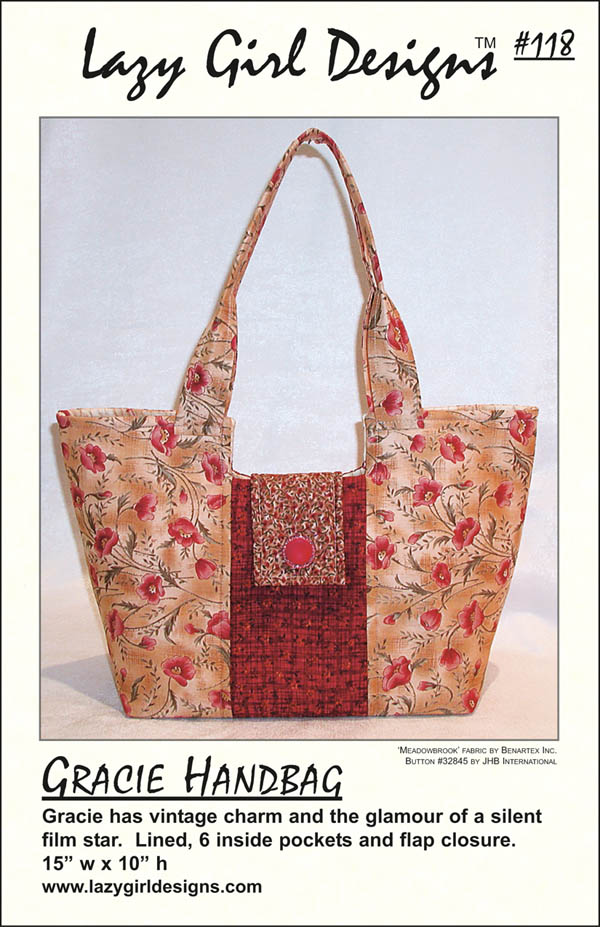 How To Enter
– Enter by posting a comment below. Tell me what you think of Stiff Stuff or the Gracie Handbag.
– One comment per person.
– Be sure you type your email address correctly so I can contact you.
– I'll pick 1 winner for every 100 entries, up to 10 winners total, using the random number generator.
– Enter by Friday September 28, 2012, 10 pm Eastern time.
– I'll contact winners via email.
If you're new here, subscribe to our blog feed to keep up with my Lazy antics.
Join the Lazy Fun at Facebook
Other great Gracie blog posts
Route 66 and Embroidery
Mt. Fuji Gracie 
Thanks for joining in on the fun of Gracie and Sew Lazy Interfacings. Remember, comment below to enter the giveaway, click 'like', share this post, and tell your friends.
Enjoy!
Joan