Mt. Fuji Comes Alive on Our Gracie Handbag Design
Lazies, Please allow me to introduce you to the first post in our 'Show Us Your Lazy' gallery. From time to time, we will showcase projects made by Lazies using our designs. Let's get started!
Today we are featuring 'Mt. Fuji and Cherry Blossoms' Gracie Handbag (#LGD118) made by Sarah Ann Smith.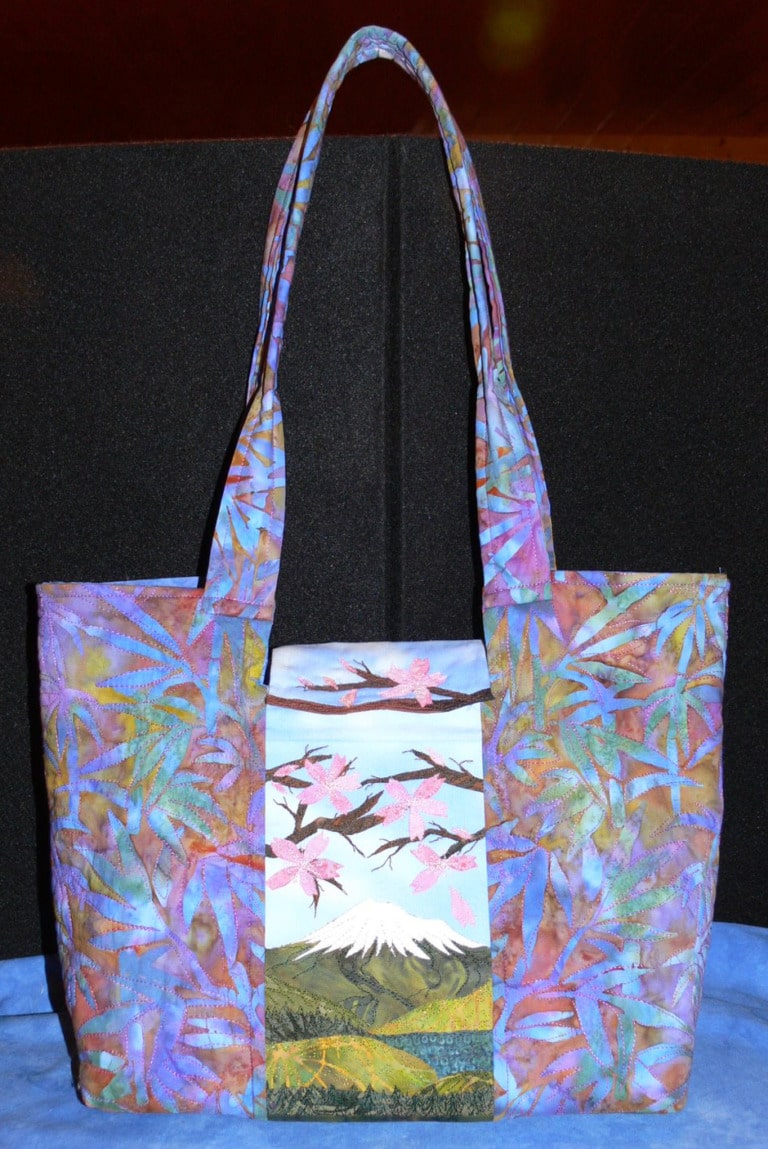 Here's Sarah to tell us about her Lazy creation:
'For eons I have wanted to make this lovely tote bag. I made the Mt. Fuji and Cherry Blossoms panels for the center front and back of the project in September or October, but life and a zillion other things got in the way. I'd been promising myself I would finish the bag when all the other "chores" were done. So this past week I FINISHED the bag!
I made both sides the same, using the same view of Fuji.
The only difference is in the blossoms and branches. Here are close-up pictures of the front and back:
I modified the pattern a bit to make the tab wider and shorter for a seamless design match hidden amongst the branches and blossoms. I still need to add a magnetic snap under the flap. And here is a picture of the flap, opened: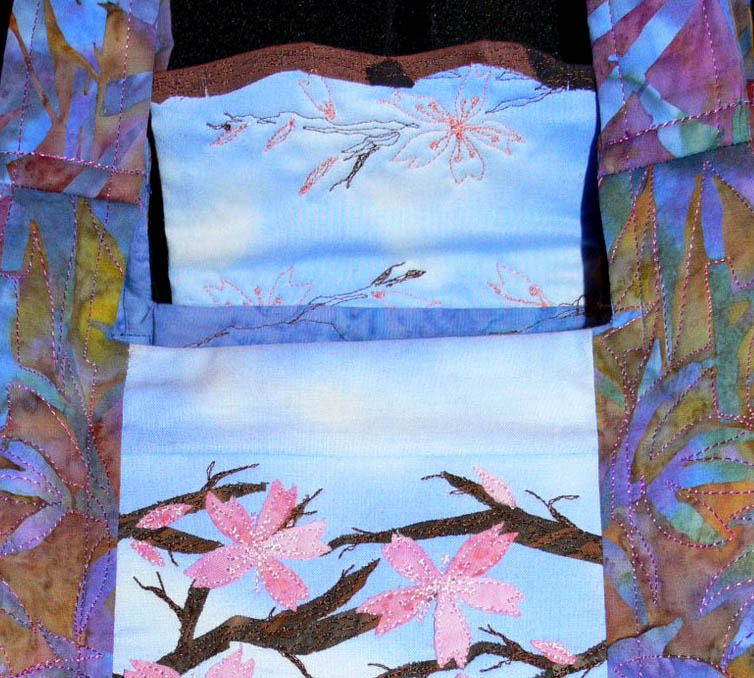 I like that you can see my quilting under the flap. Joan's pattern is wonderfully simple and quick. I made it a bit more complicated by doing up a fancy center panel, quilting it, then quilting the entire outside of the bag. I outline quilted the bamboo in the batik with a wonderful variegated Rainbows thread from Superior Threads, I used #847 Fucshia Fusion.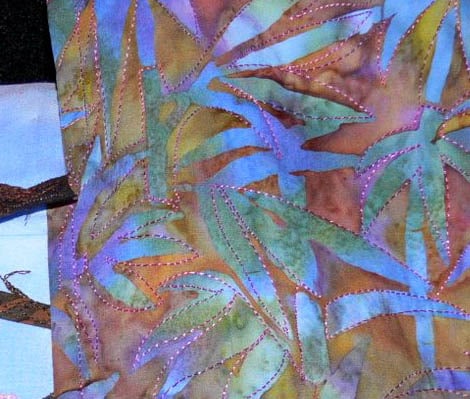 I LOVED the Bag-E-Bottom (the name, too!), a slightly spendy but really nice plexiglas insert that keeps the bottom crisp and nicely formed, helping the bag look good once you start filling it.'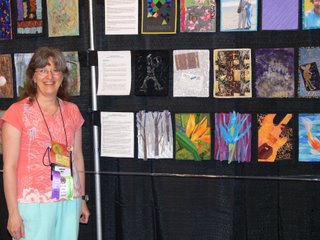 Here's Sarah in front of her journal pages on display at the International Quilt Festival in Houston recently. Thank you Sarah for sharing your wonderful Gracie Handbag with us. Keep up with Sarah at her blog 'Art and Quilting in Camden'.
Joan
Lazy Girl Designs
Images courtesy of Sarah Ann Smith.
There's a little Lazy in all of us!
Share your Lazy with us at  http://groups.yahoo.com/group/LazyGirlDesigns/