Giveaway: Mini Miranda Pattern and Sew Lazy Interfacing
Lazies, I made this gorgeous Mini Miranda Bag using our new Sew Lazy interfacing and some scrumptious Joel Dewberry prints. Oh my I love that orange and blue. Yum! The Mini Miranda uses a combination of interfacings to get its incredible stand-up-i-tude. Now, I designed this some time ago, before I discovered our new Stiff Stuff, so let me walk through the construction and show you what I did. Be sure to leave a comment after this blog post to enter our giveaway for Mini Miranda pattern and Sew Lazy supplies.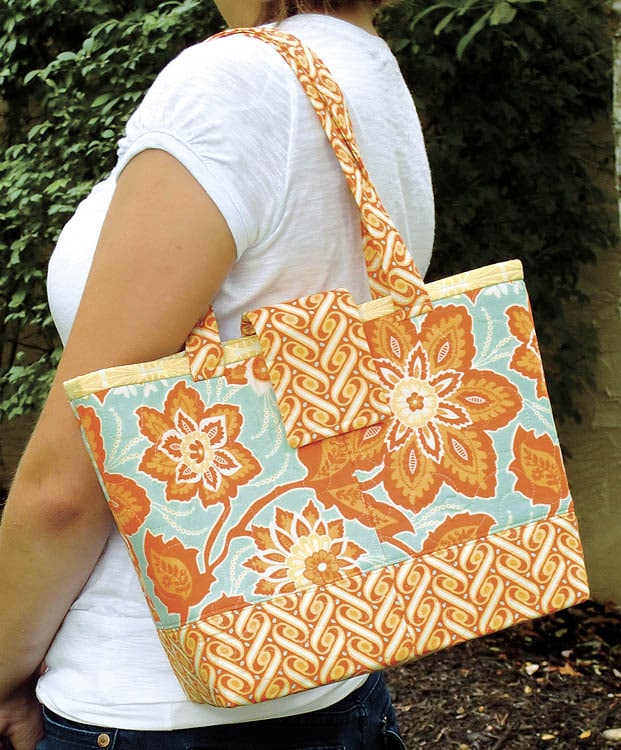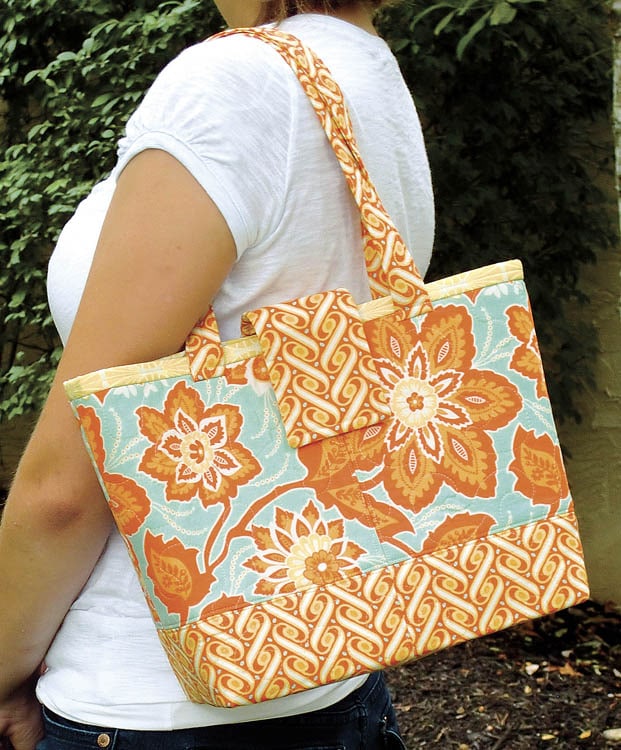 ***Giveaway is closed, Sept. 21, 2012***
The outside of the Mini Miranda Bag LGD124 (and the Miranda Day Bag LGD123) are constructed of quilted panels or blocks sewn together. To quilt, the fabrics are backed with our Dreamy sew-in or fusible fleece, then stitched and pieced into the cover panel below. I like to topstitch along the seams to help the seam allowances lay flat and I think it adds a nice finishing detail.
Below we have four quilted panels, backed with Dreamy fusible fleece, stitched together
into the front of the bag. The pattern calls for two, one each for the front and back. Easy as can be.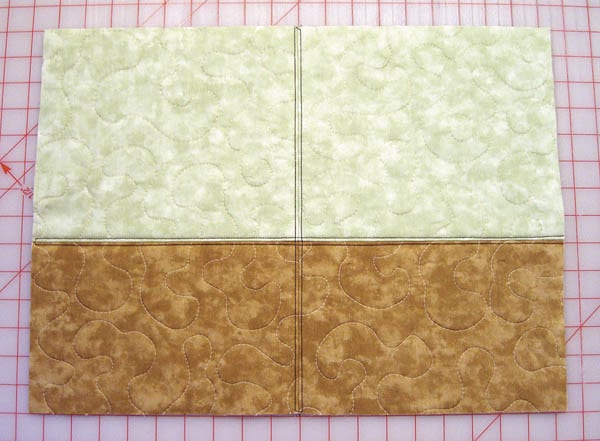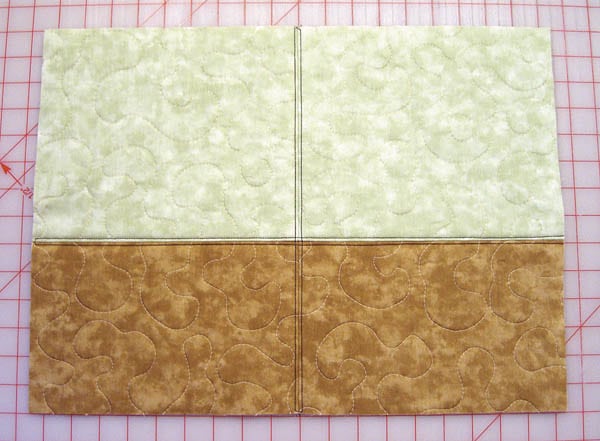 Below is the back view. You can see the Dreamy fleece in place and quilted.
I trim the seam allowances a bit at the edges to reduce bulk during final construction.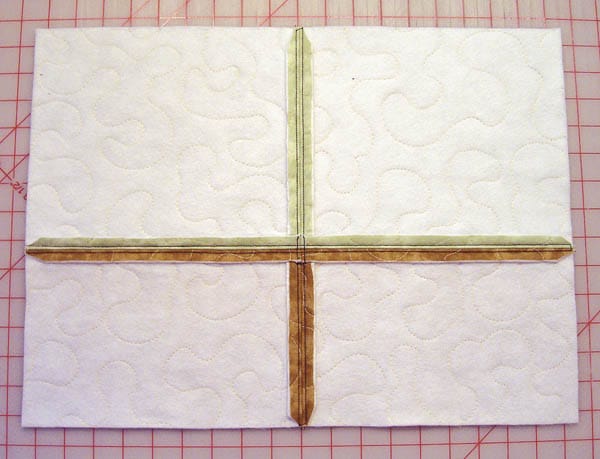 Then we cut the corner notches that will create the box bottom of the bag.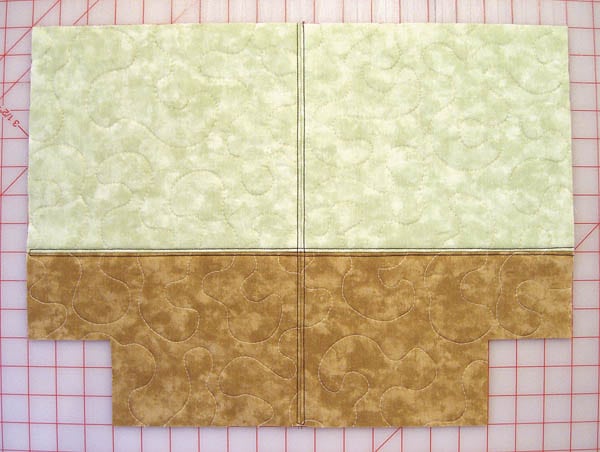 Finally, top the whole thing with Face-It Firm fusible med/heavy interfacing. Note that I keep it
in from the side and bottom edges to reduce bulk in the seam allowances during final construction.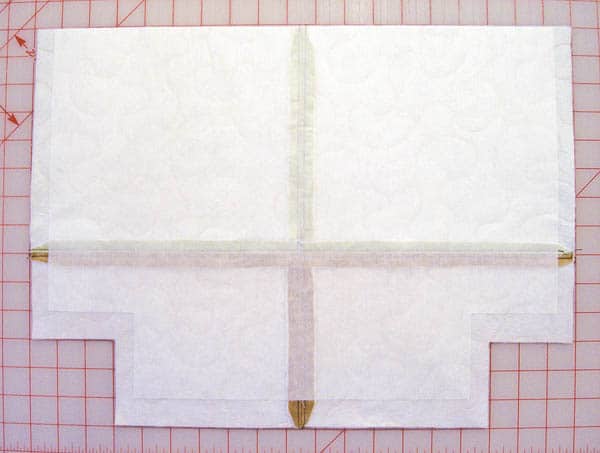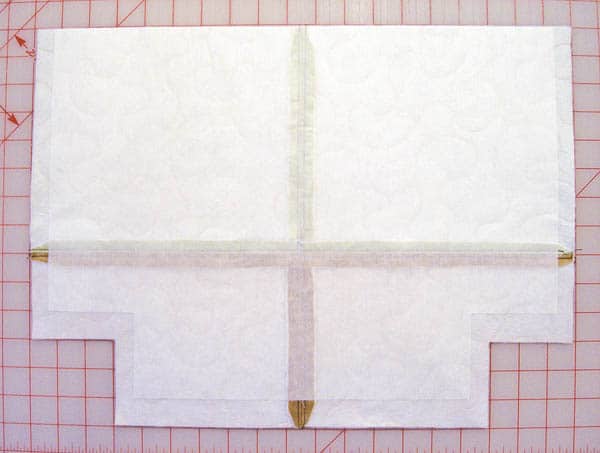 The combination of Dreamy fusible fleece and Face-It Firm fusible interfacing really work together to create great posture in Mini Miranda. Let me tell you – This. Baby. Stands. Up. Straight.
I designed the bag using this combination of interfacing/fleece because that's all I knew was available to me at the time. Now we also have the choice of using Stiff Stuff Firm sew-in interfacing.
Sew Lazy Interfacing Options
We have three good options to support the Mini Miranda Bag. This is just for the cover fabric. You'll still want to use Face-It Firm to interface the lining fabric.
– Dreamy fusible fleece + Face-It Firm
– Stiff Stuff + Face-It Firm
– Stiff Stuff by itself (skip the Face-It Firm for the cover pieces, but do remember to use Face-It for the lining fabric)
Remember that Stiff Stuff has no loft, so if you want a quilty look, go for the Dreamy fleece. You can quilt the Stiff Stuff, but again, it won't have the trademark 'quilty' look.
Supply List
2/3 yd Dreamy Fusible Fleece (or 1 yd Stiff Stuff)
1 1/2 yd Face-It Firm fusible med/heavy interfacing
Where To Buy
Sew Lazy Interfacing has started shipping to quilt shops. Ask your local quilt shop or online retailer.
Sew Thankful has it in stock here.
Quilter's Warehouse has it in stock here.
Giveaway
I'll select one winner to receive:
– Mini Miranda Bag pattern
– Bag-E-Bottom size F
– 2/3 yd Dreamy Fusible Fleece
– 1 1/2 yd Face-It Firm fusible med/heavy interfacing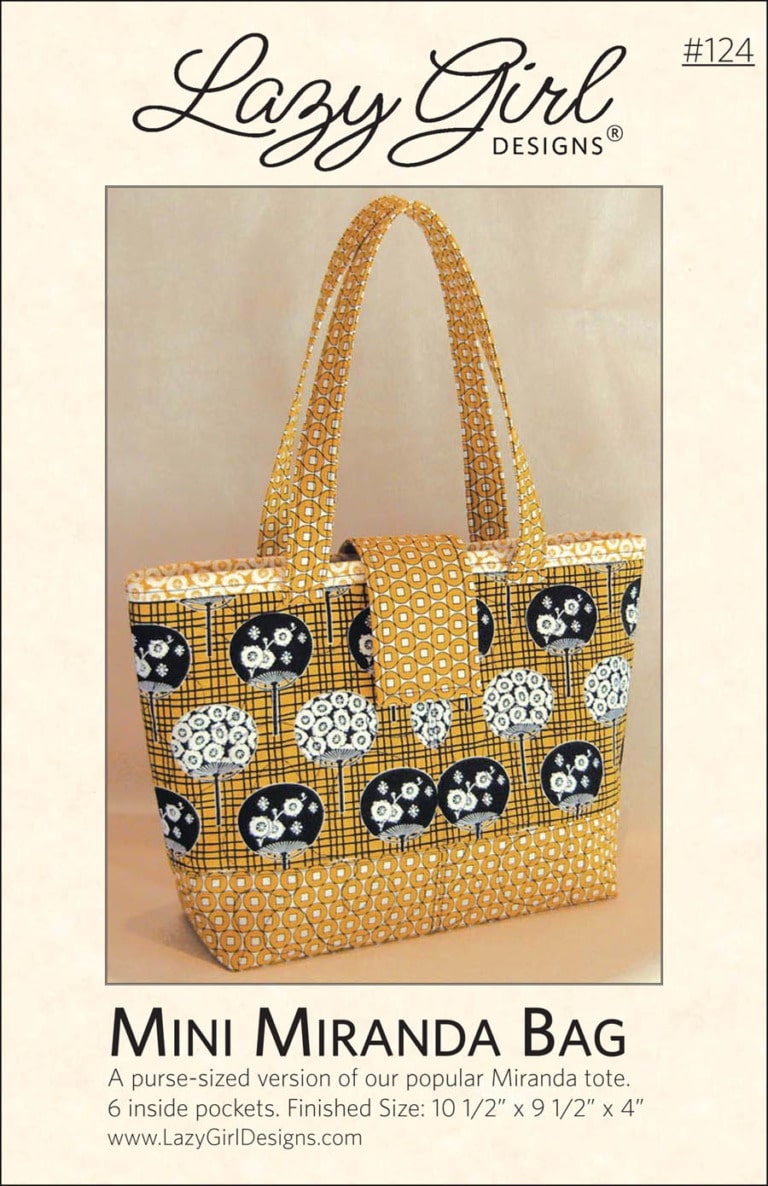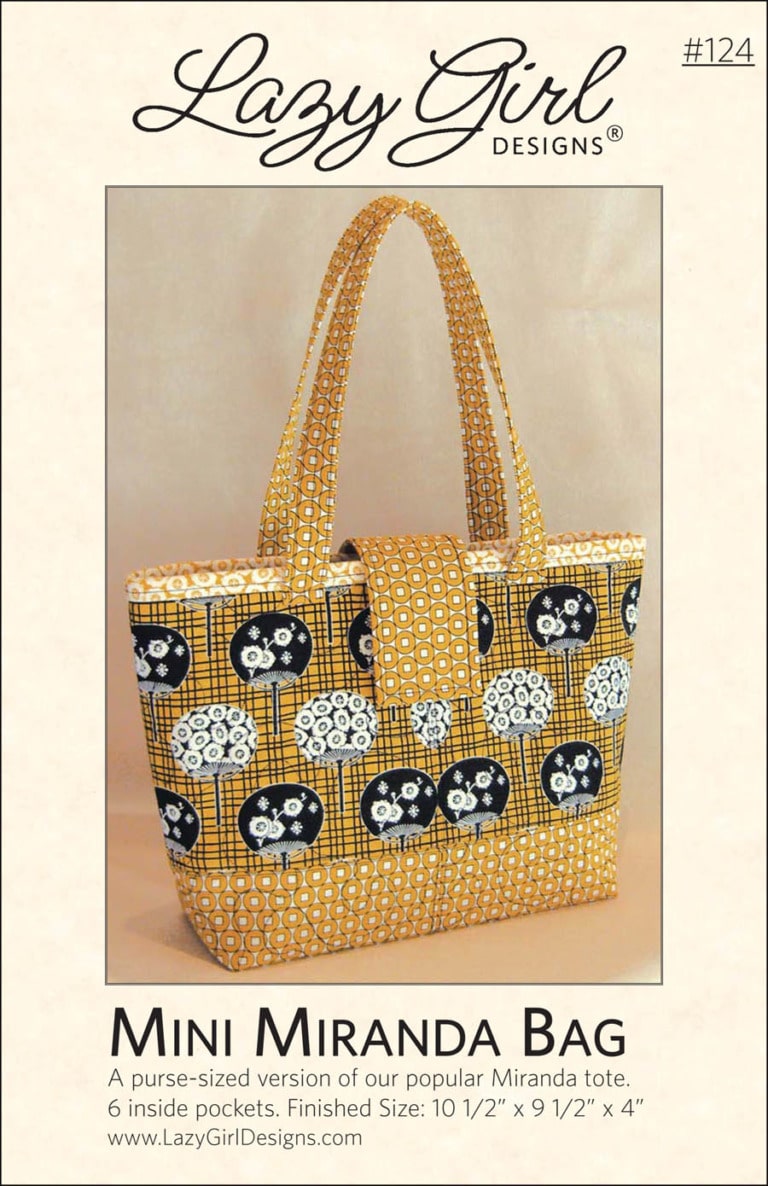 Enter To Win
– Enter by posting a comment below. Tell me what you think of Sew Lazy Interfacing or Mini Miranda.
– One comment per person.
– Be sure you type your email address correctly so I can contact you.
– I'll pick 1 winner using the random number generator.
– Enter by Friday September 21, 2012, 10 pm Eastern time.
– I'll contact winner via email.
If you're new here, subscribe to our blog feed to keep up with my Lazy antics.
Join the Lazy Fun at Facebook
Thanks for joining in on the fun of the Mini Miranda Bag and Sew Lazy Interfacings. Remember, comment below to enter the giveaway.
Enjoy!
Joan