Sewing Potpourri: Quick Projects and Links
Lazies, The holidays are right around the corner, so here are some links for fun projects to make. Let's start with this origami deer made with fusible interfacing. What fun!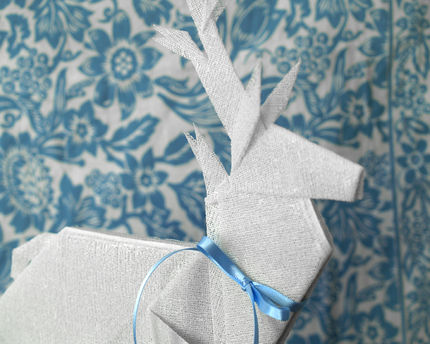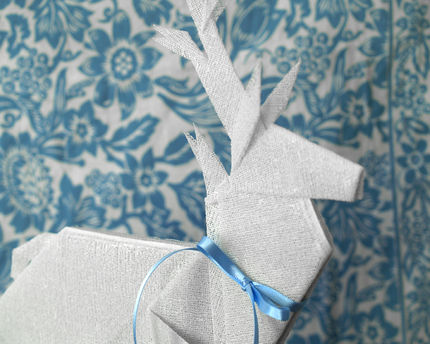 Interfacing origami deer by Jeffery Rudell for CraftStylish.
Photo: Jeffrey Rudell, from www.CraftStylish.com
CraftStylish offers three fun projects
Interfacing Origami – It never would have occurred to me to use interfacing this way. Surf the net for free origami instructions and give this a try.
Button card – Alright you button lovers, this one is a keeper and a nice way of gifting to your button lovin' friends.
Make a scarf from fabric and fiber scraps – I just made one of these at a recent quilt retreat and I like the way it turned out. This is a great way to use fabulous fiber and fabric leftovers.
Whip Up always has great projects
Whip Up – tons of ideas, every day.
Recycle wool sweater for toddler pants – Smart idea. And I would use the rest of the sweater to make a small bag or purse.
Big list of sewing project links – More ideas than you can shake a stick at.
I heart TipNut
Craft Medley: 28 Neat-O projects to make – I love their round-ups!
Gadget Charging Basket – Nice little cozy for all those things with cords.
Suzical's Big Sewing List
Top Sewing Blogs – Suzical's handy dandy list of sewing blogs is a keeper. Be sure to bookmark it.
Well, that outta keep us all busy for a while!
Enjoy!
Joan