Quick and Easy Last Minute Holiday Projects
If you're new here, welcome to Lazy Girl Designs blog. If you'd like to read about making your own purse, zipper tips, tutorials, and sewing resources on a regular basis, please consider subscribing to the RSS feed. Thanks for visiting!
Lazies, Here are a couple of quick last minute sewing projects to round out your holiday needs. From our hugely popular 1 Yard, 1 Hour free tote in two sizes to a simple fabric garland, there's a little bit here for everyone.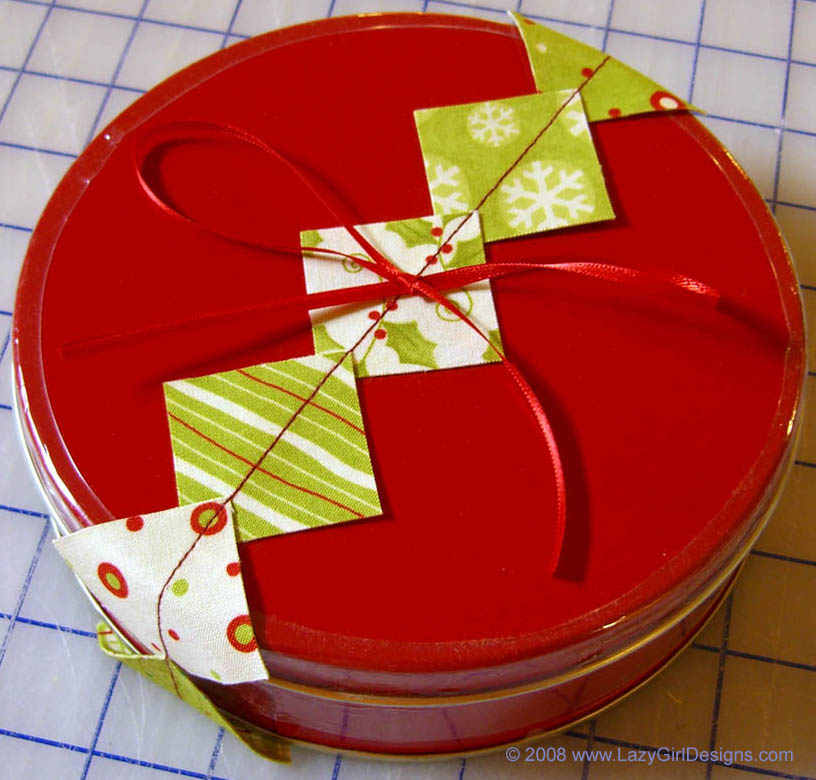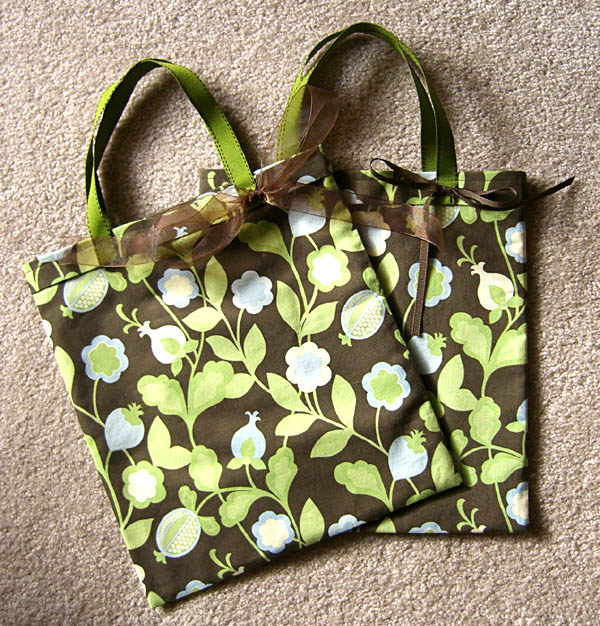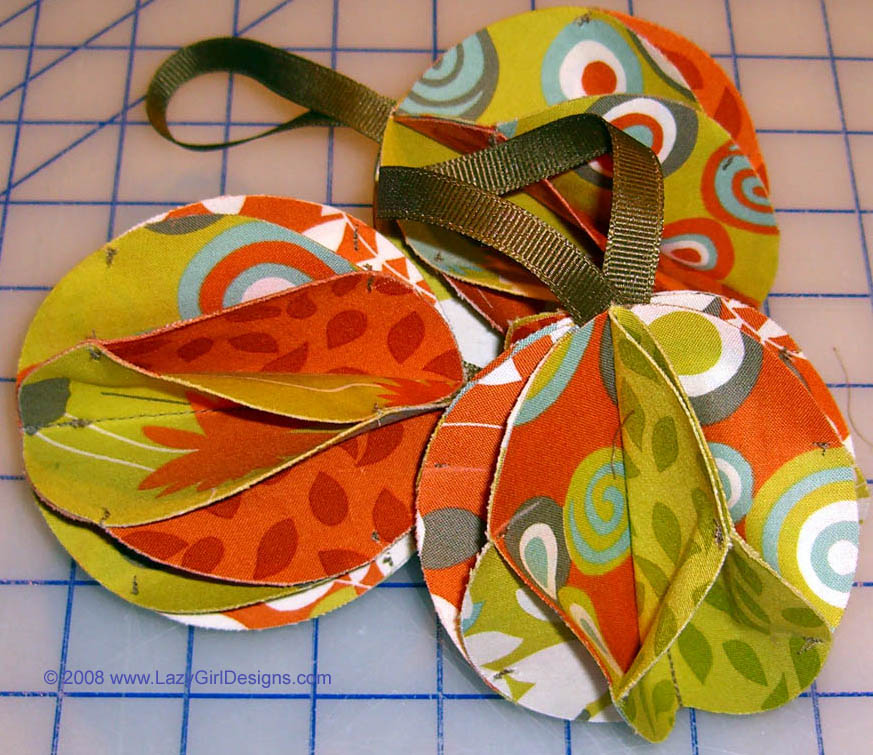 Top Left: Fabric Garland
Top Right: 1 Yard, 1 Hour Tote
Bottom: Fabric Ball Ornament
1 Yard, 1 Hour Free Tote Pattern
Both sizes of this free tote pattern follow the same directions. Make handles from fabric or use ribbon. A small piece of Velcro makes a nice closure at the top edge of the bag.
Small Tote: 10″ x 11″
– 21″ x 24″ fabric
– 30″ of ribbon for handles
Large Tote: 19″ x 16″
– 1 yard of fabric at 42″ wide
– Optional – 1" Velcro (sew-in kind, or Fusion fusible Velcro work great)
Directions for our With Love Tote here: 1 Yard, 1 Hour Tote
More info about the small tote here: Quick Gift Bags
Quick and Easy Pillow Case
Another quick project for anyone on your list is a pillow case with contrasting hem. Here's the one I made for my nephew.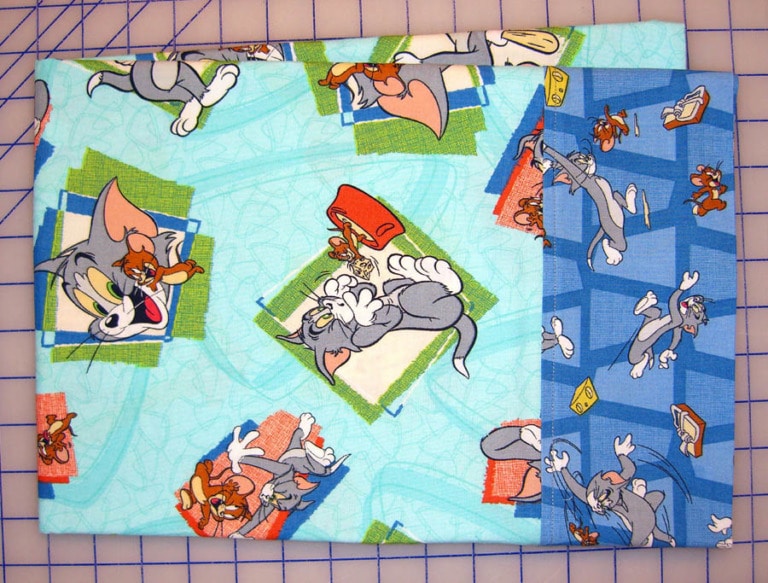 Directions here: Pillow Case With Contrast Hem
Fabric Garland and Fabric Ball Ornament
These are great project for your stash. The garland can be made in any size and used to wrap gifts or decorate the tree. The ornament is a wonderful way to showcase your favorite fabrics.
Directions for both projects are here: Garland and Ornament
Rice Pack and Zip Bag
Need a quick gift for a pain in the neck? I mean, someone with a pain in the neck? Consider whipping up this practical and beautiful rice pack and coordinating storage zip bag.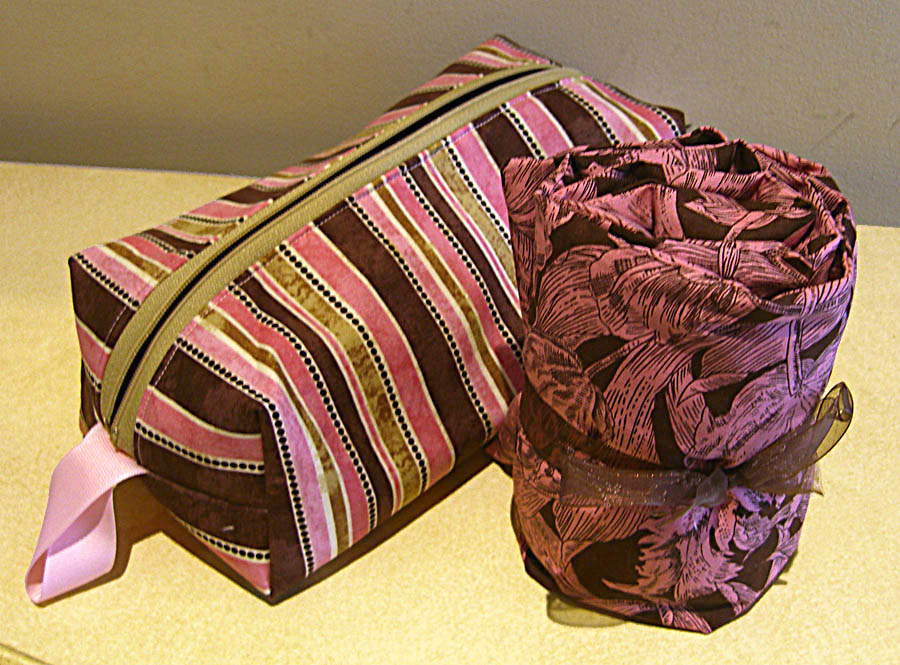 Directions for the rice pack: Rice Pack and Zip Bag
4 Quick Gifts From 3 Fat Quarters
Don't forget how quick and easy many of our Lazy Girl patterns are. Here are three all-time favorites to keep in mind. Our Wonder Wallet, Maggie and Suzi are perfect for any size kid on your list.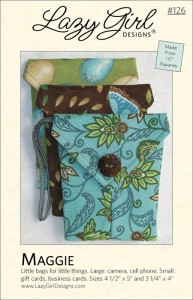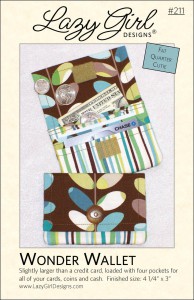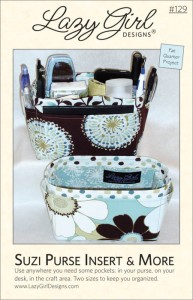 Grab three fun and funky fat quarter of fabric, follow the cutting guide at the link below, and stitch up a few quick gifts. Use the small Maggie or Wonder Wallet for gift cards. Load a Suzi with themed items such as nail care, sewing or other hobbies.
Info here: 4 Quick Gifts
Enjoy!
Joan