Needle Art Inspirations From the TNNA Trade Show
Lazies, I attended the TNNA needle arts trade show in Columbus, OH yesterday. I walked the whole floor, saw everything, met tons of people/venders and got some great shots to share. Here are a few of the cool, fun, funky, needley, super fun things I found at the show. I live posted from the show yesterday to my Facebook page here. Thank you to the Lazies who joined me on a pic by pic basis. I loved reading your comments and told all the vendors you were there with me. What fun!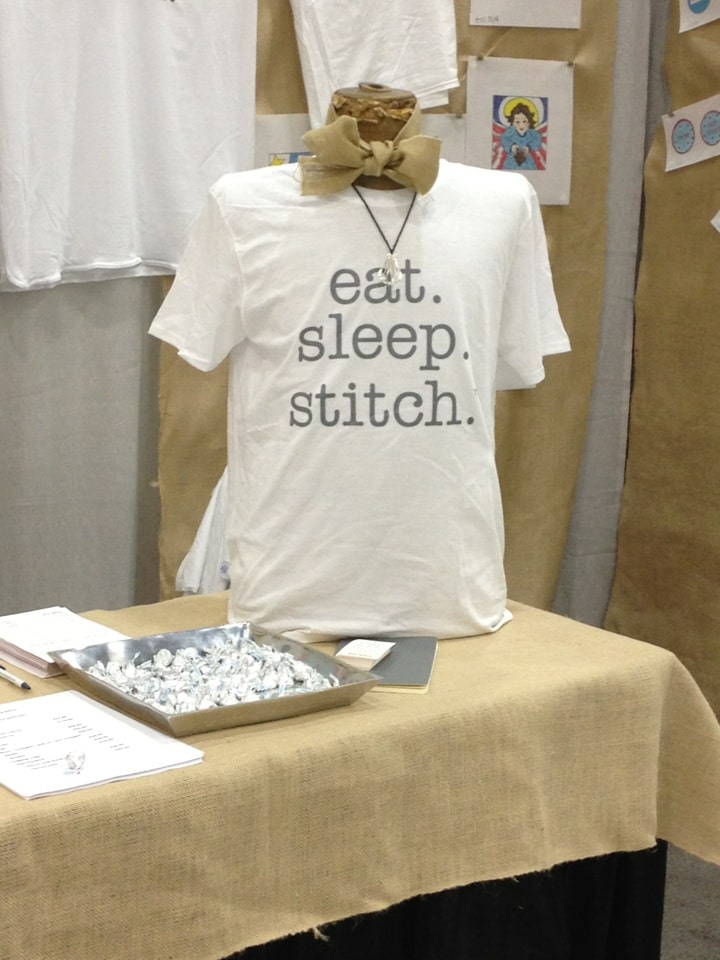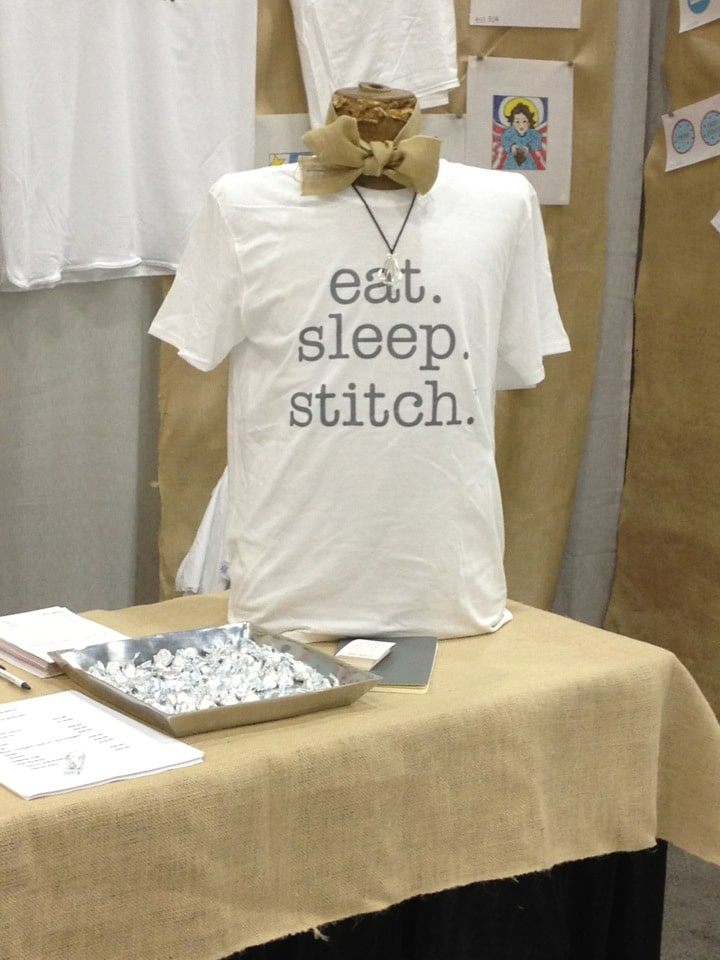 I think we all need one of the t-shirts above, don't you? Perhaps several. Find it at www.bethsneedlenest.com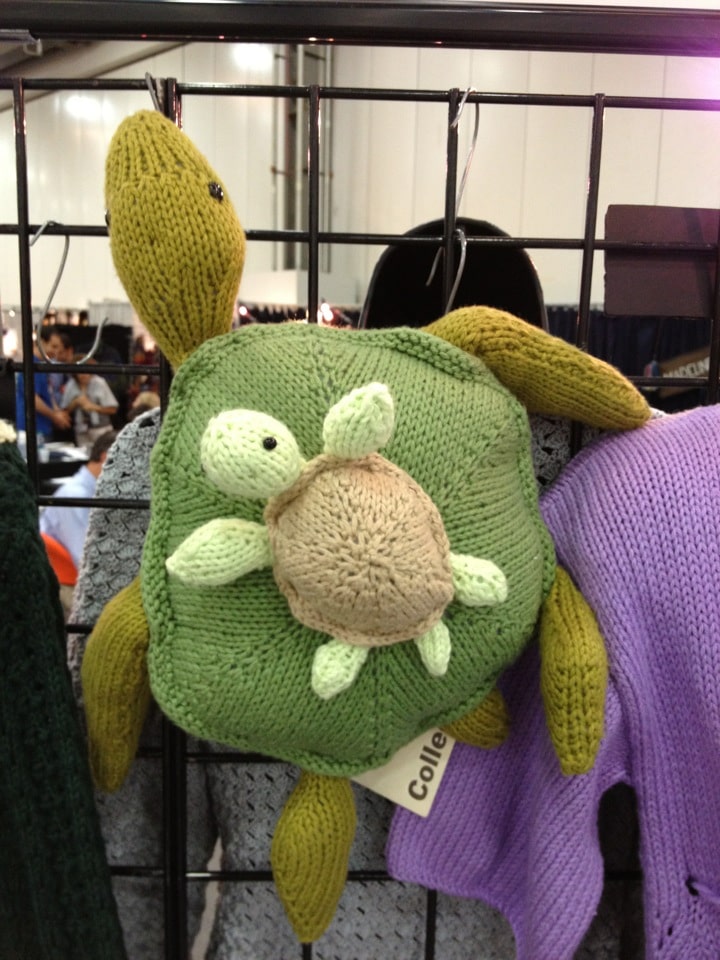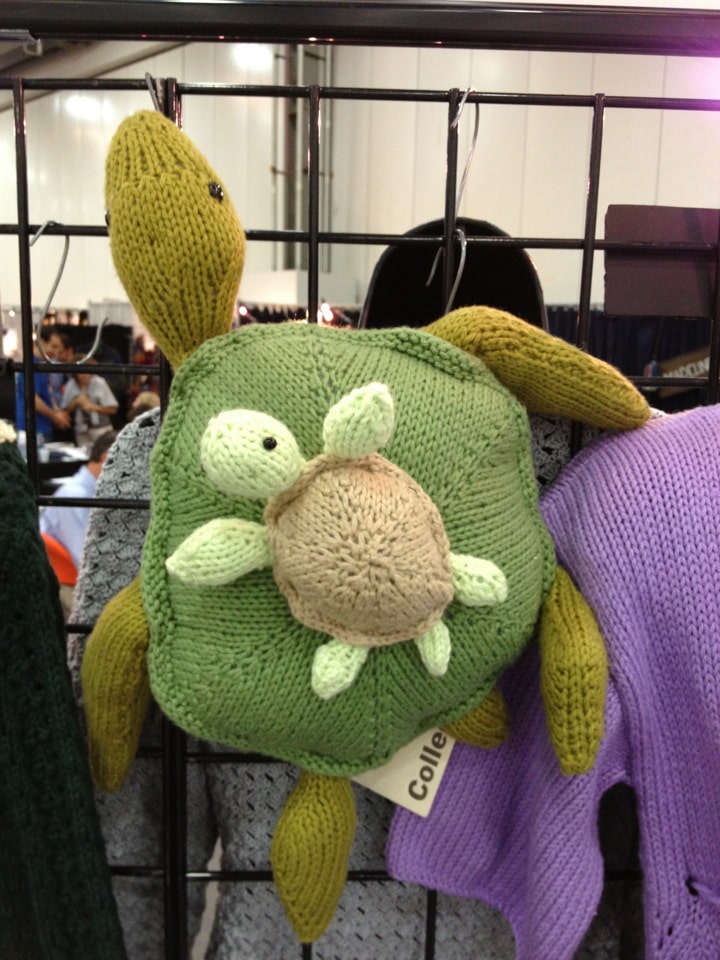 Too cute, two turtles. Love the soft crafts!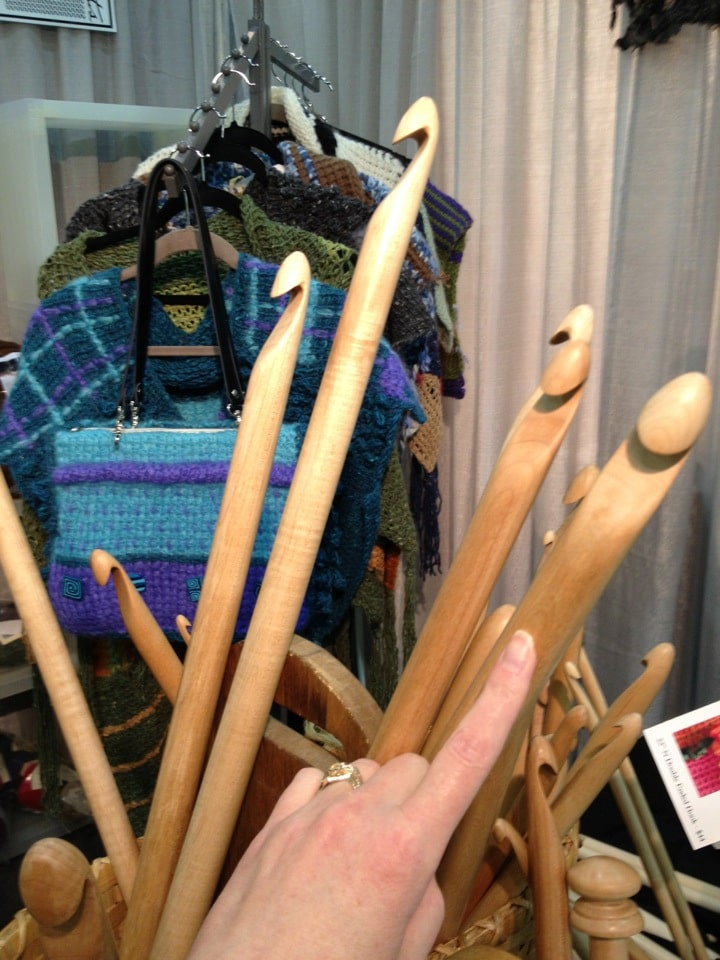 Giant, giant hand carved wooden crochet hooks. That's my hand for comparison. I wanted them all. From The Bag Smith.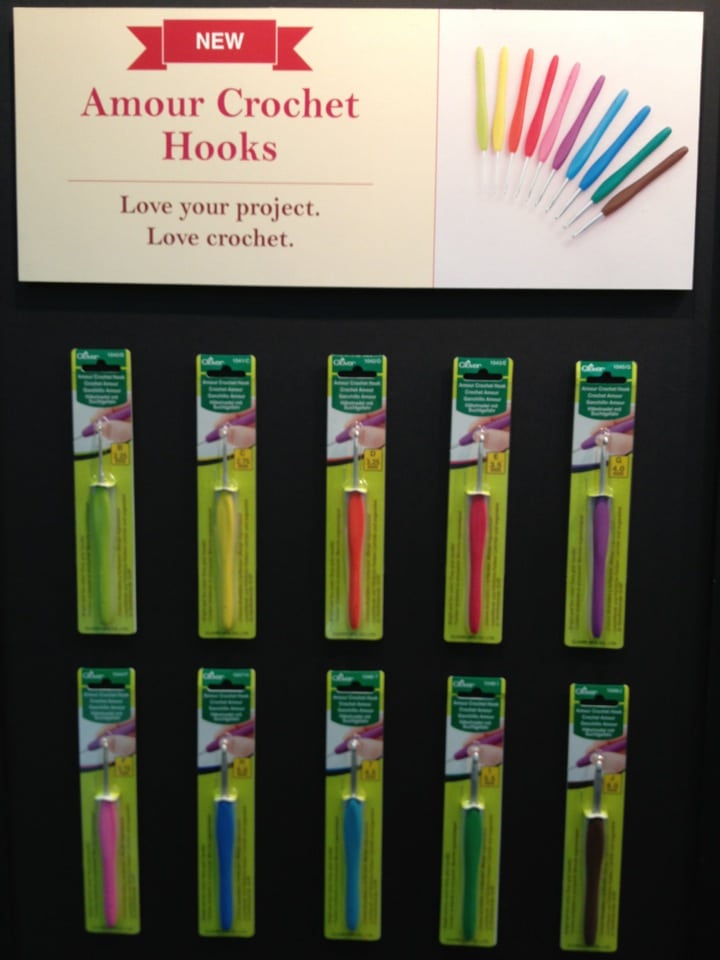 Now, back to reality, Clover introduced their new Amour crochet hooks. The handle is ergonomic rubber coated – nice! Feels good in the hand.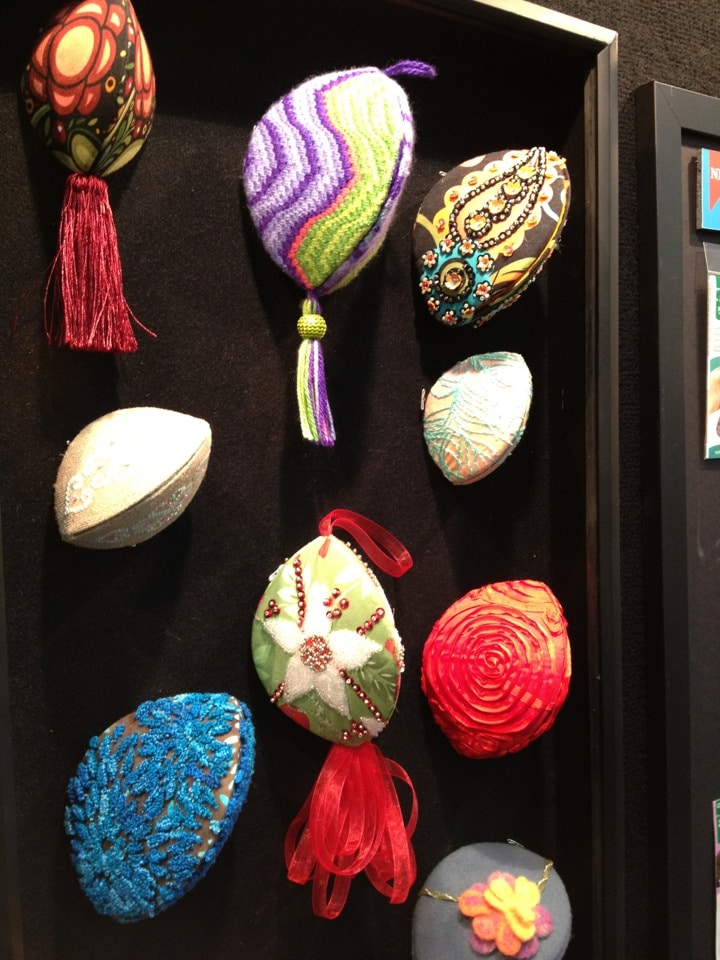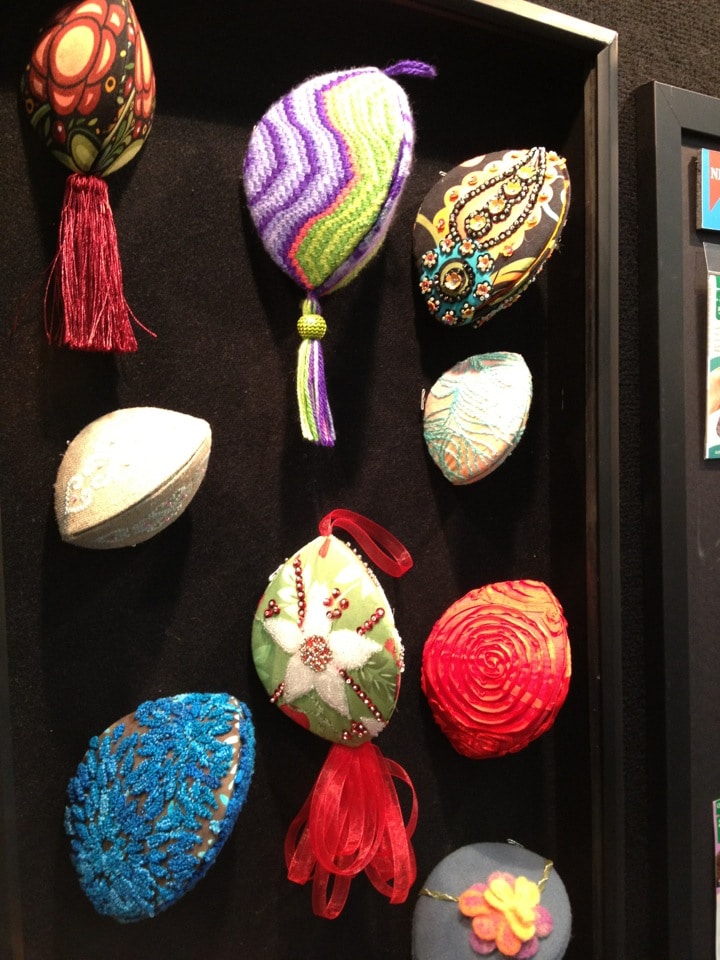 Clover also introduced their new Clam Shell Cases. Cute! Pinch the ends together and a side opens, pop in your treasure.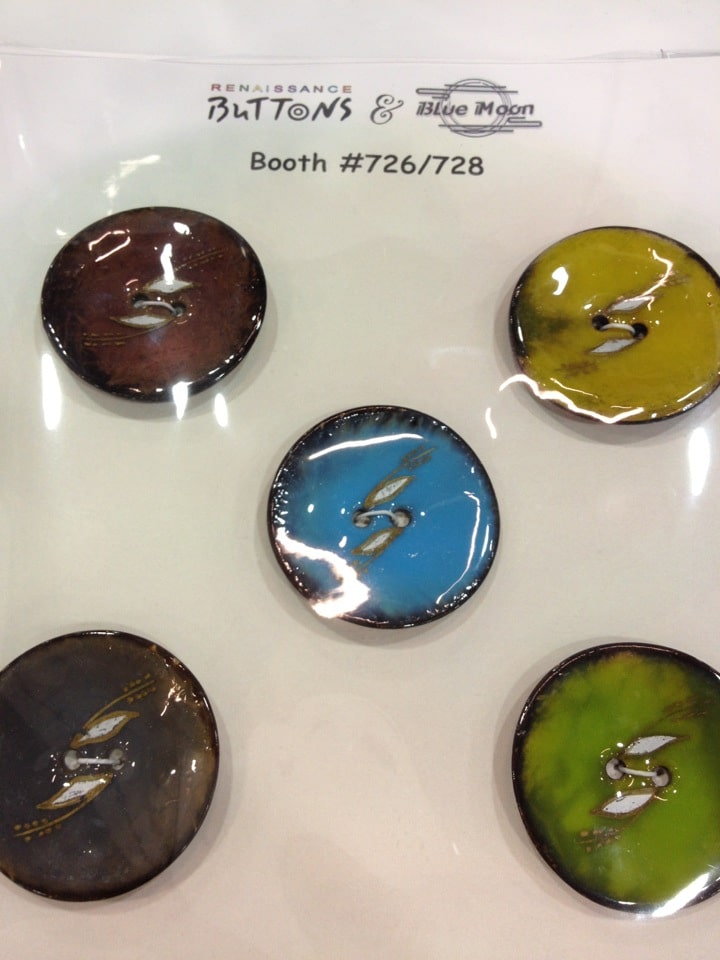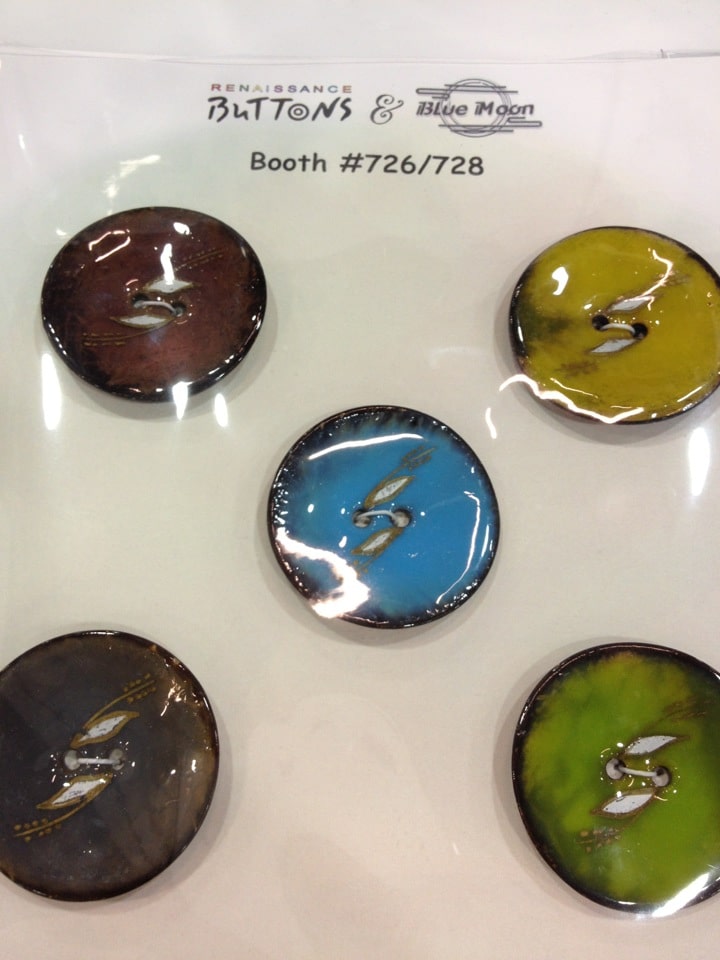 Oh, buttons. Need I say more? Renaissance Buttons and Blue Moon.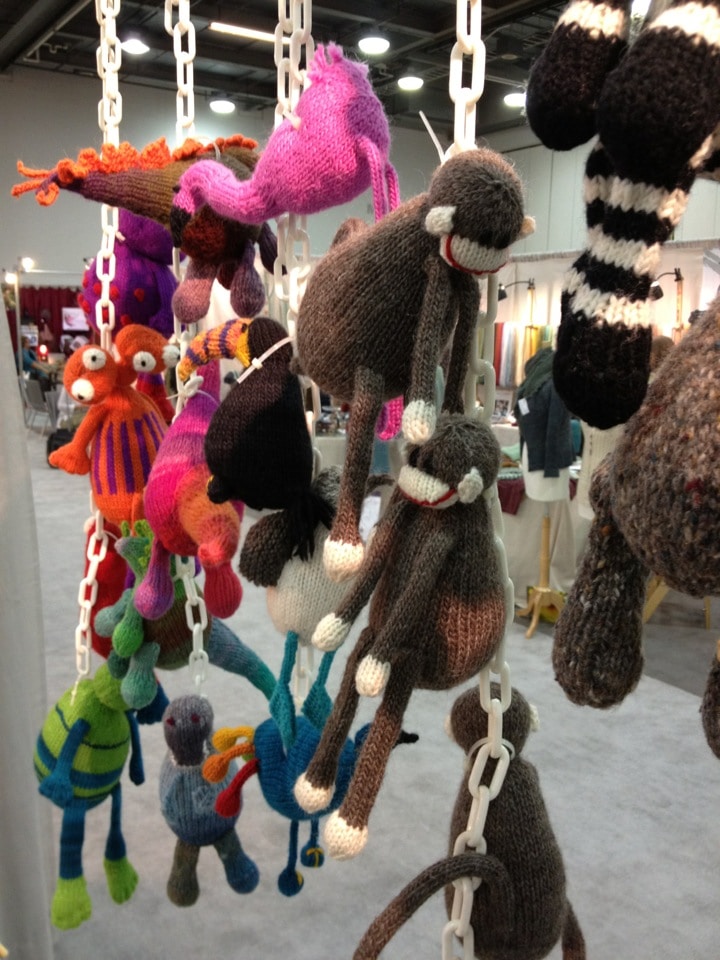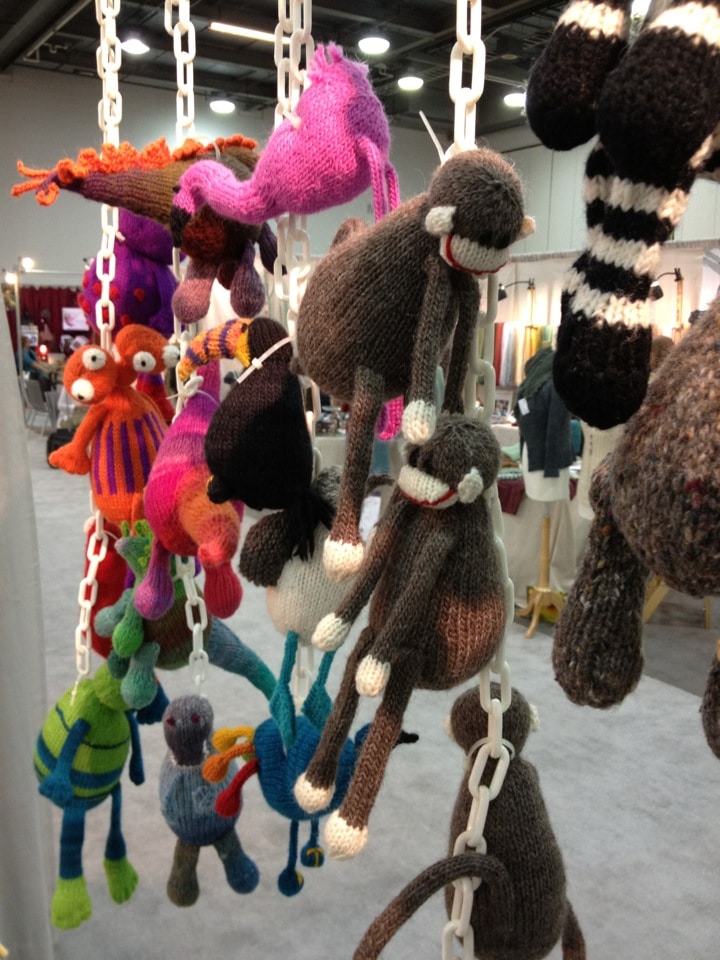 Little soft craft critters. Monkeys, flamingos, bunnies and more.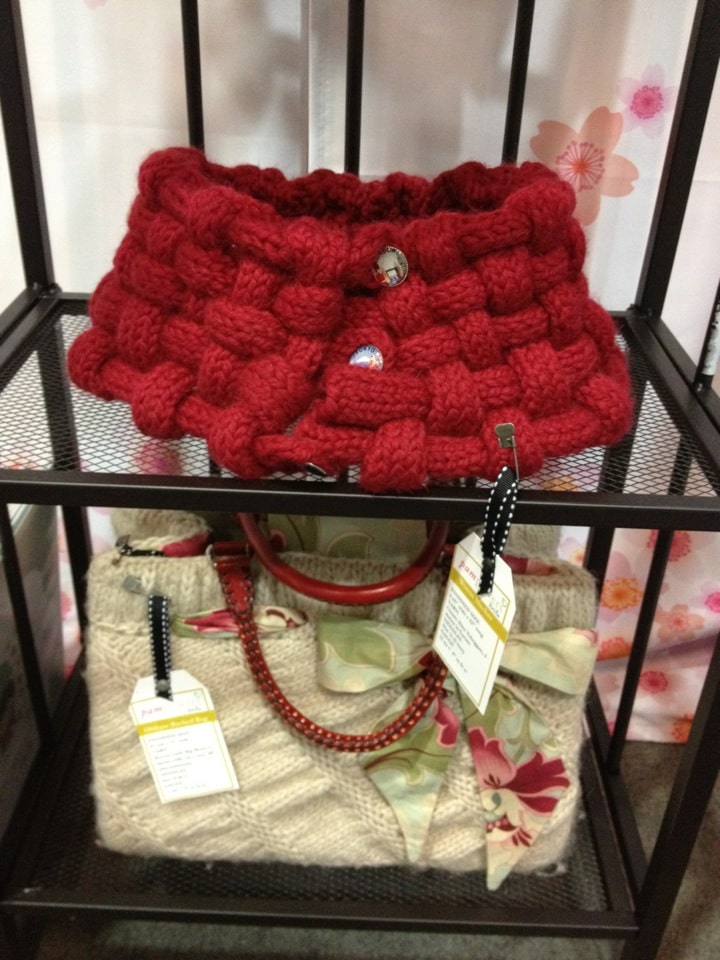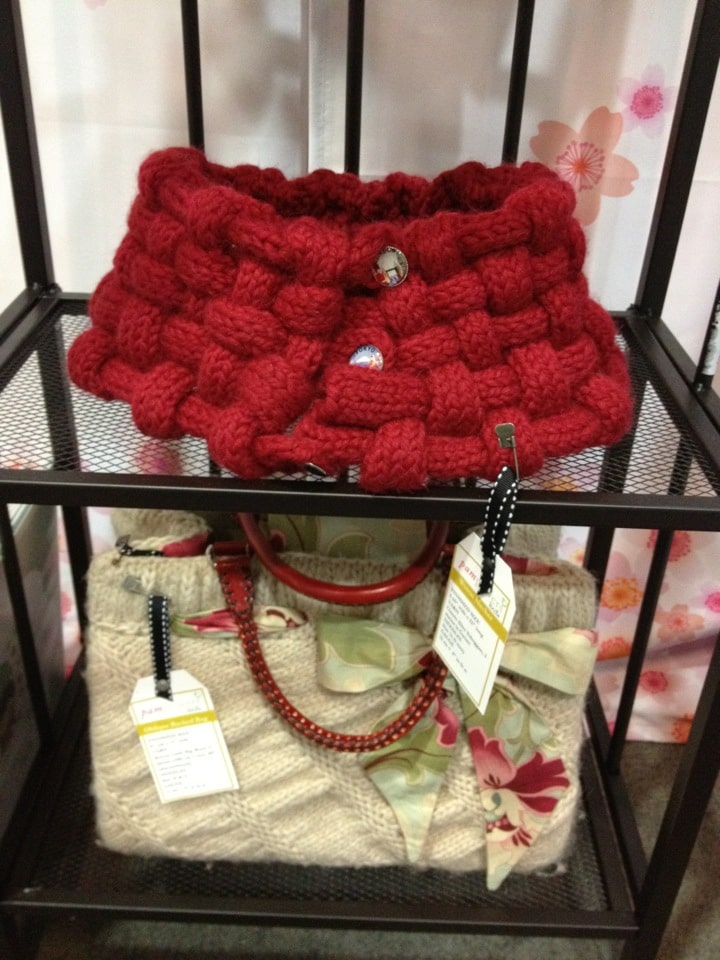 Not only is it beautiful, Pam Powers, the designer, calls this beautiful red piece a 'Woven Necker'. Love it! Great bag below, as well.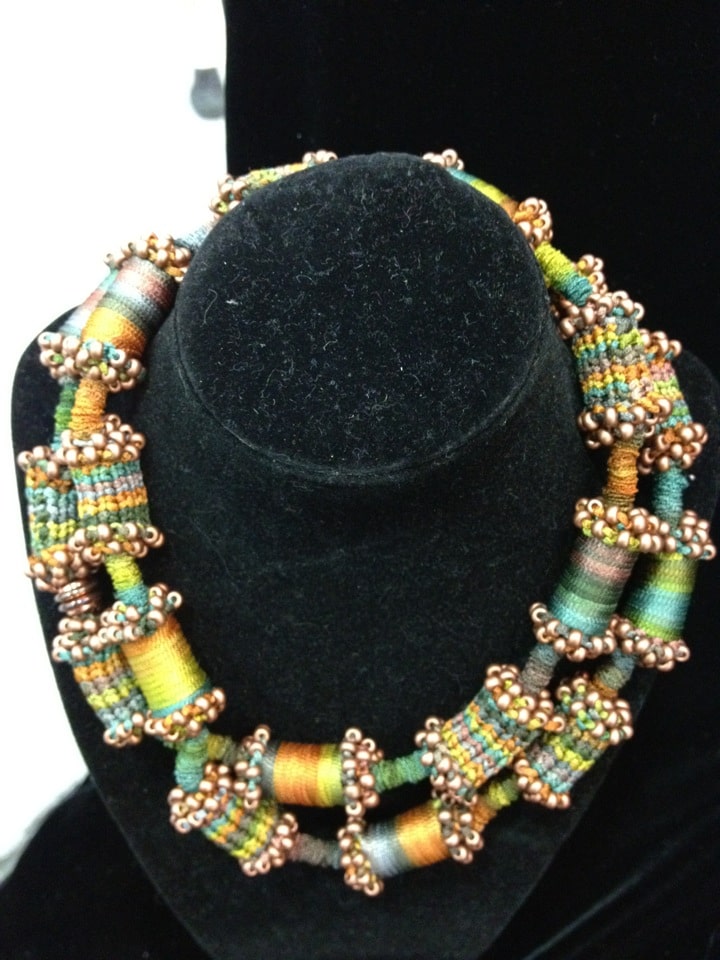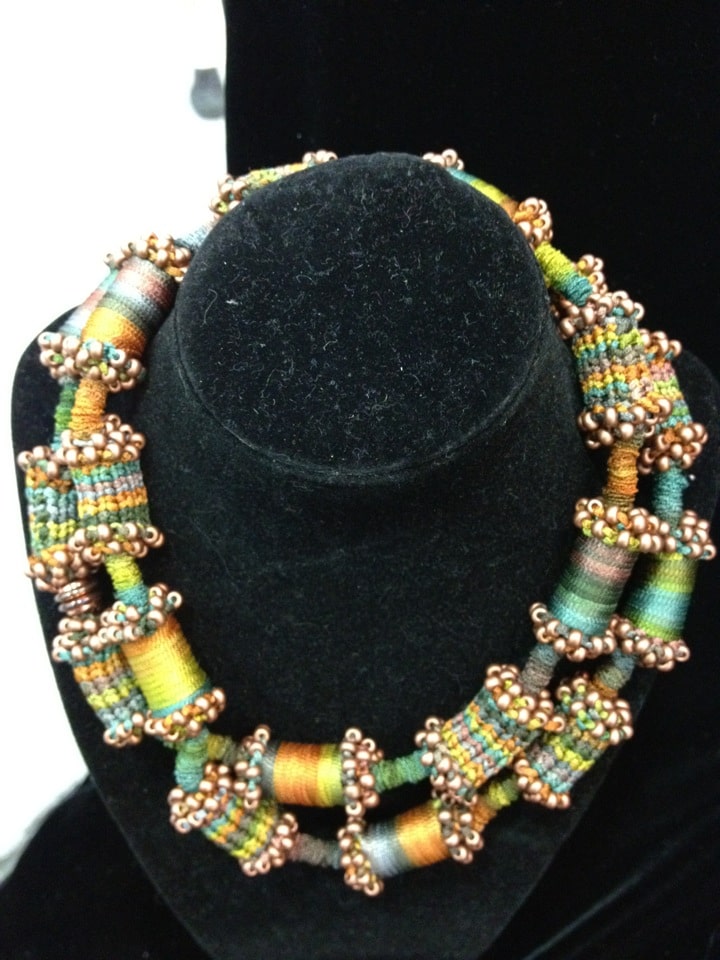 Fun and funky beading which reminds me of thread spools. By Betsy Beads.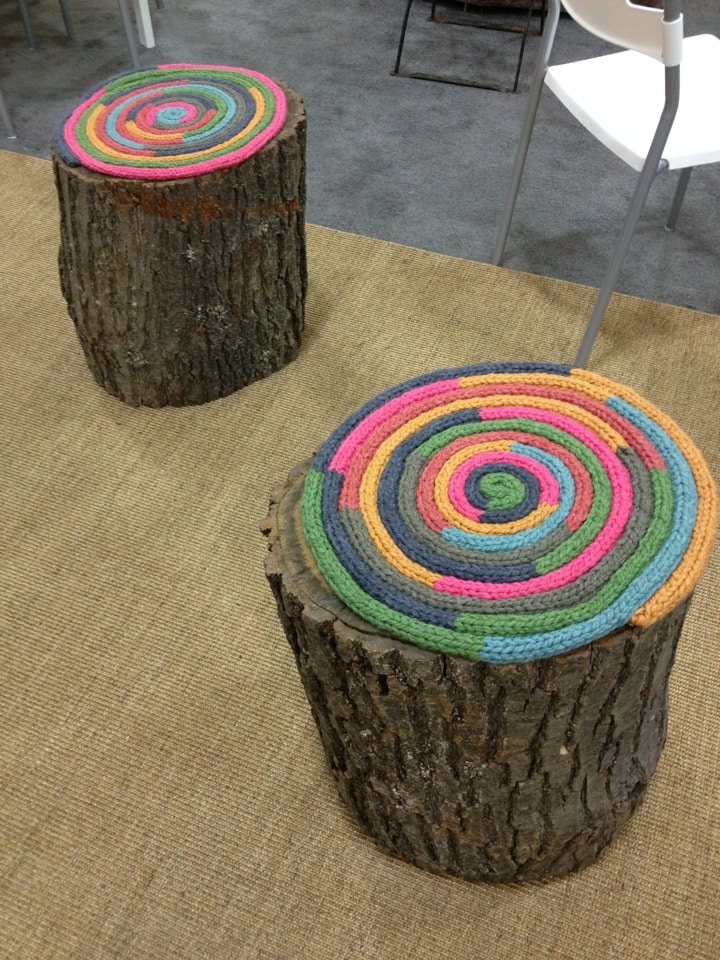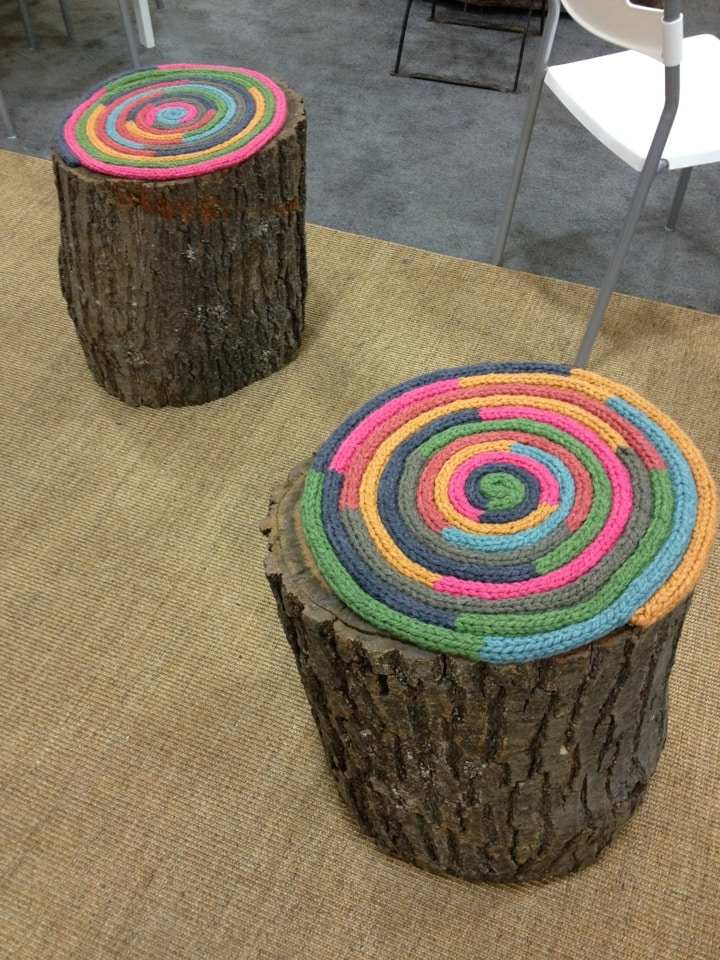 Simple knitted rounds to use as seat cushions. Great idea!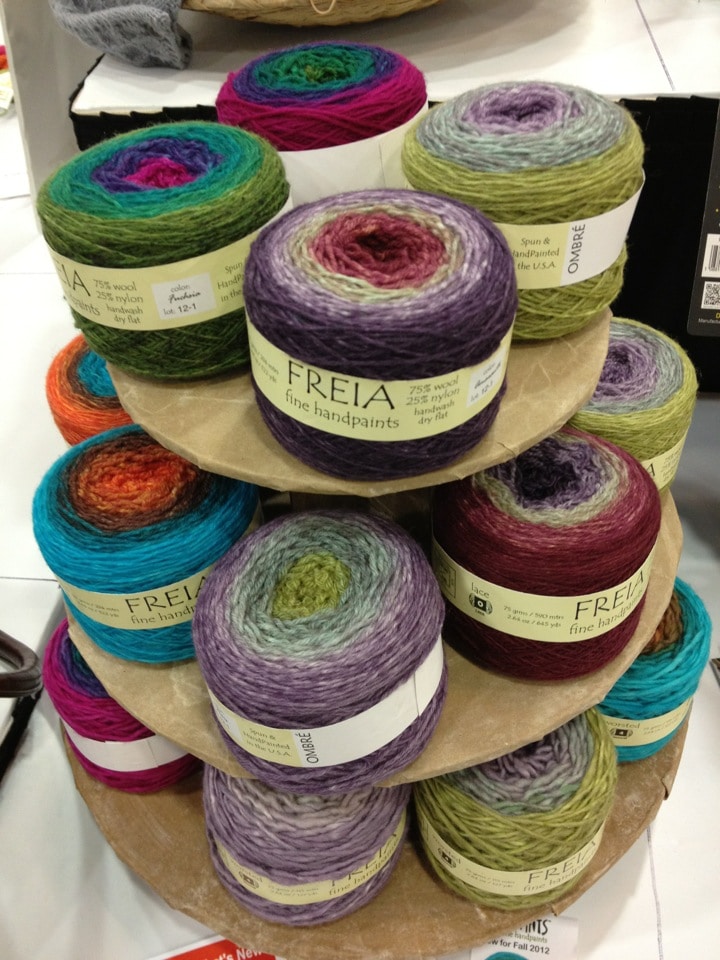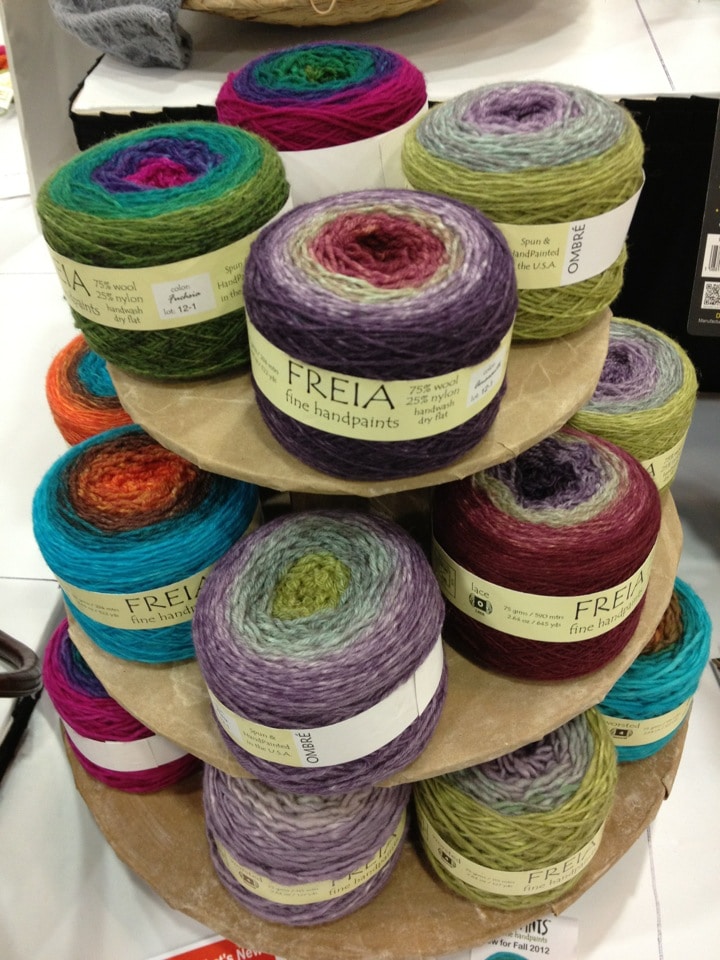 Desert? Yarn? Can't it be both?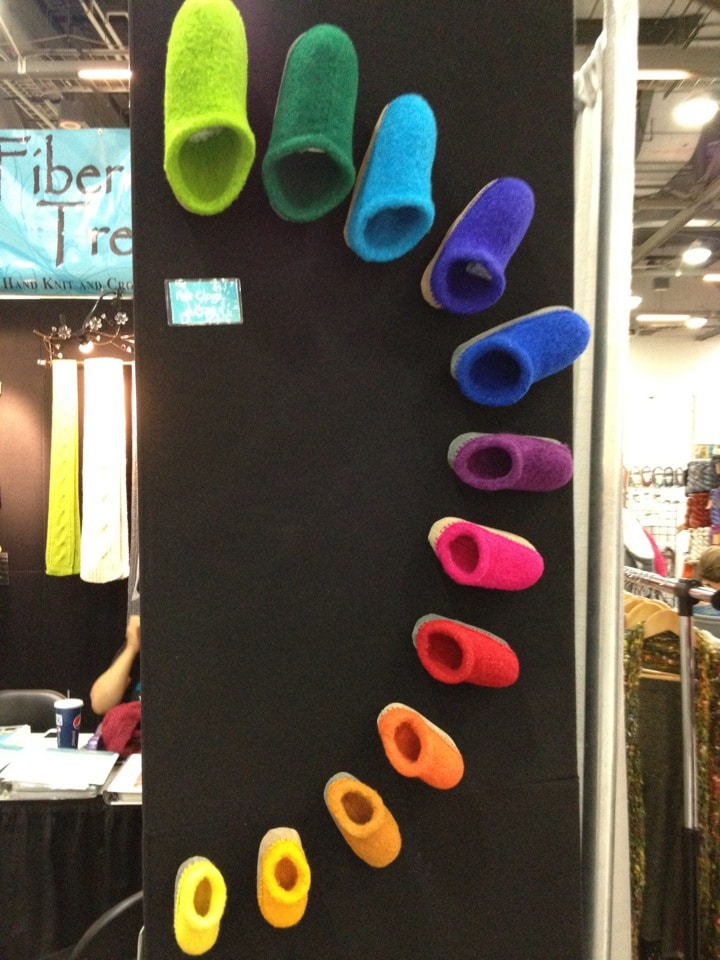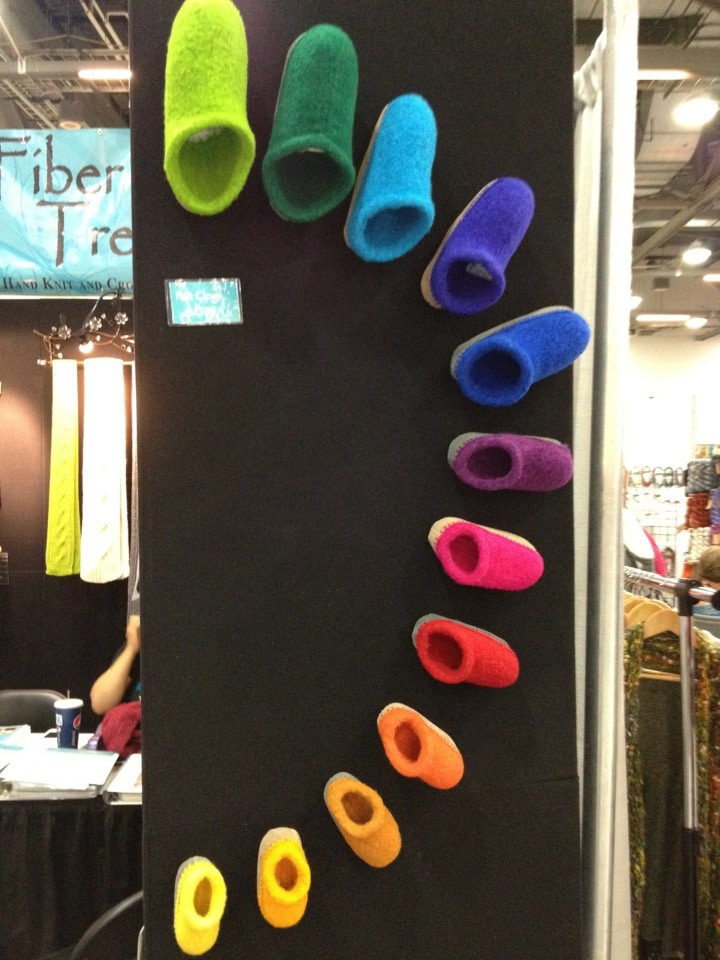 Slippers from Fiber Trends. Cute, cute display!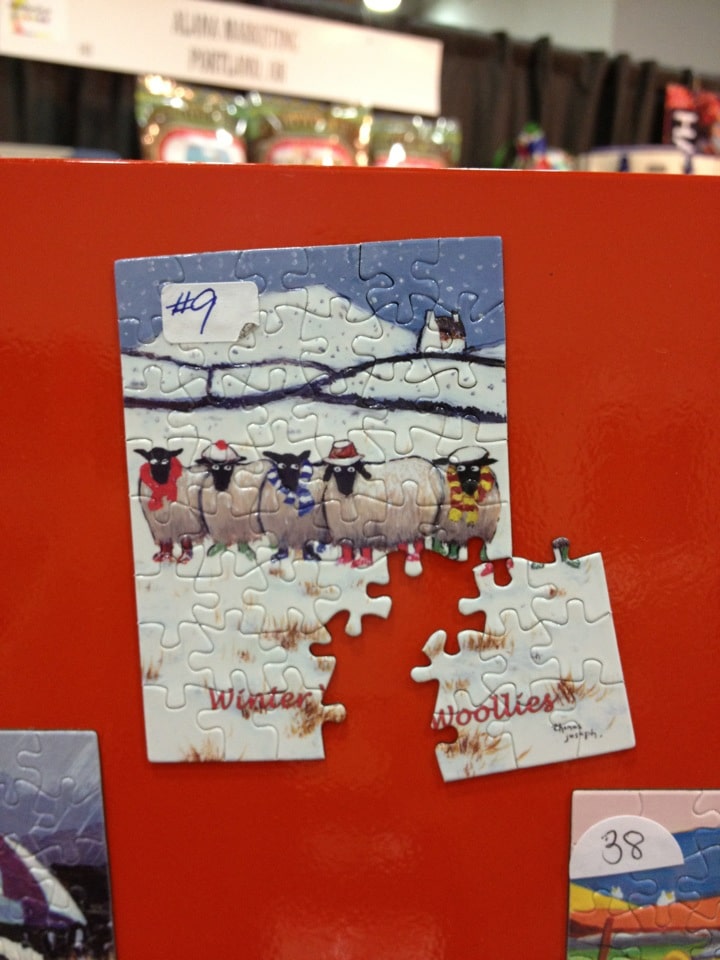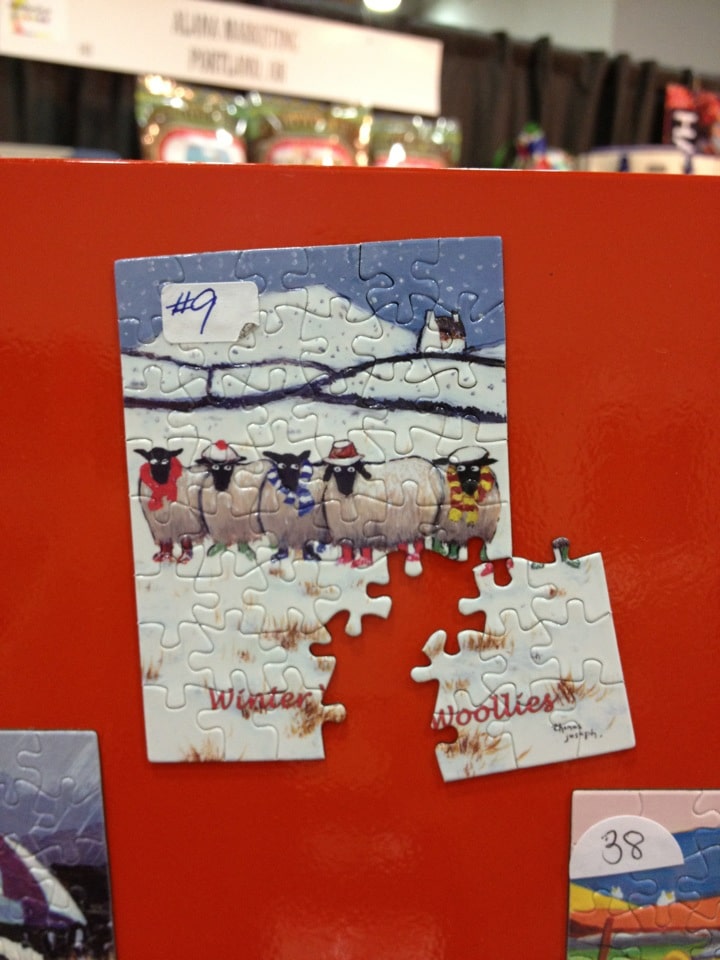 Jigsaw Magnets, each piece is a magnet and it's a real puzzle – love it. www.AlanaMarketing.com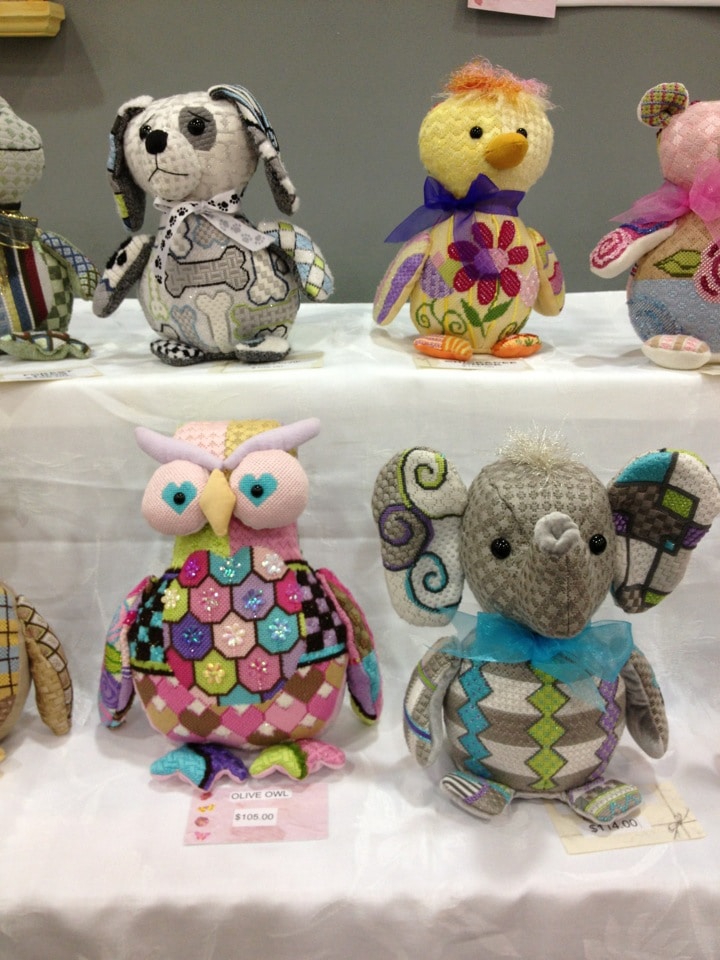 Needlepoint critters. Adorable!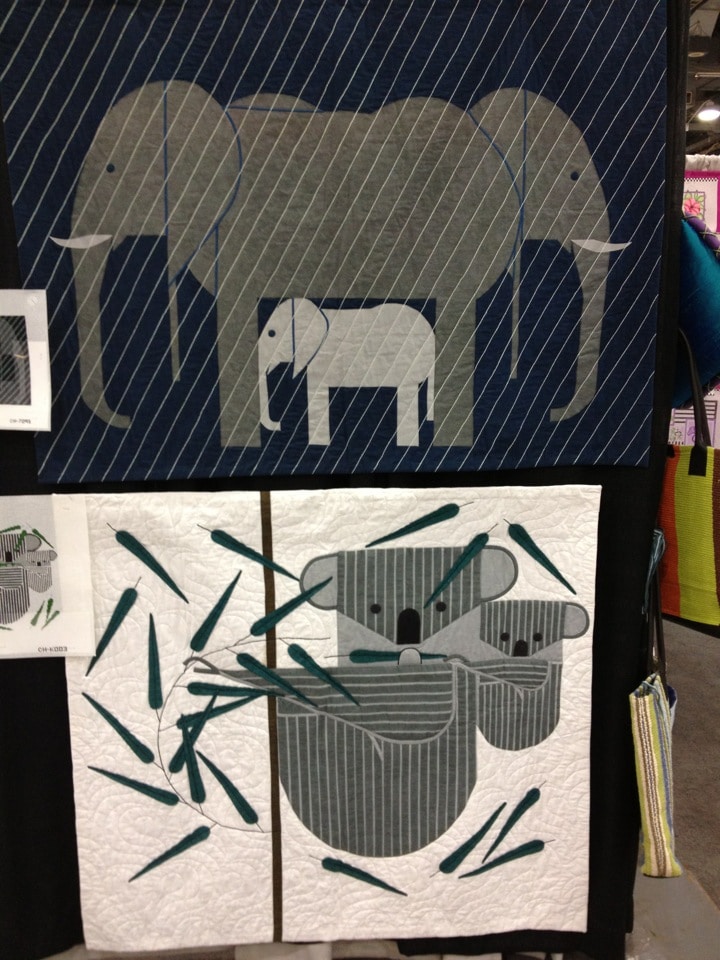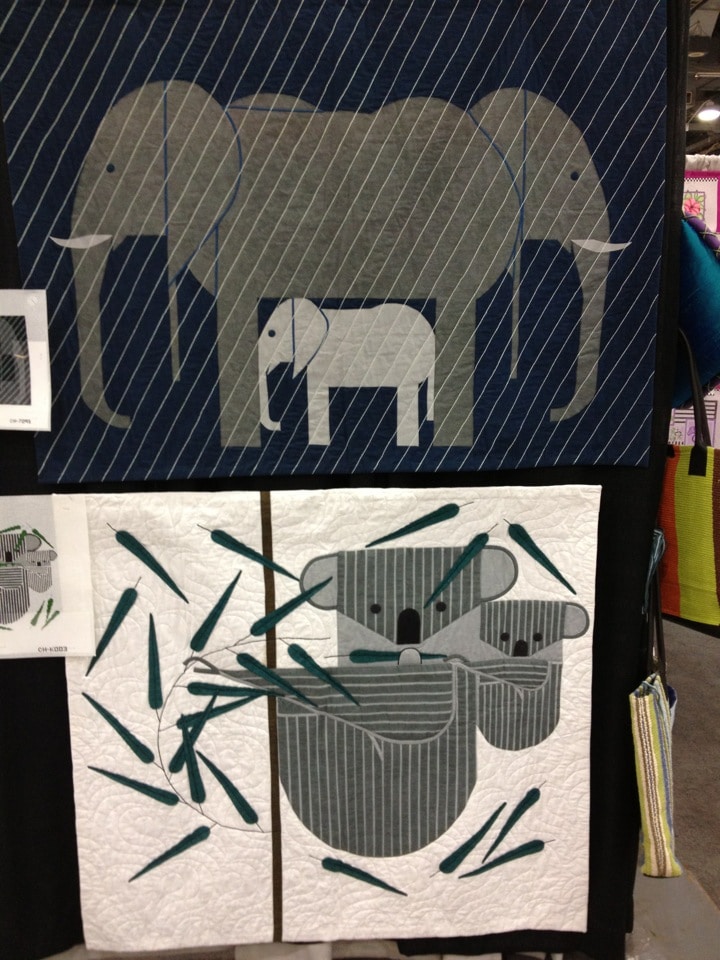 Gender neutral baby quilt designs interpreted with permission from Charlie Harper. Available at www.KeriDesigns.com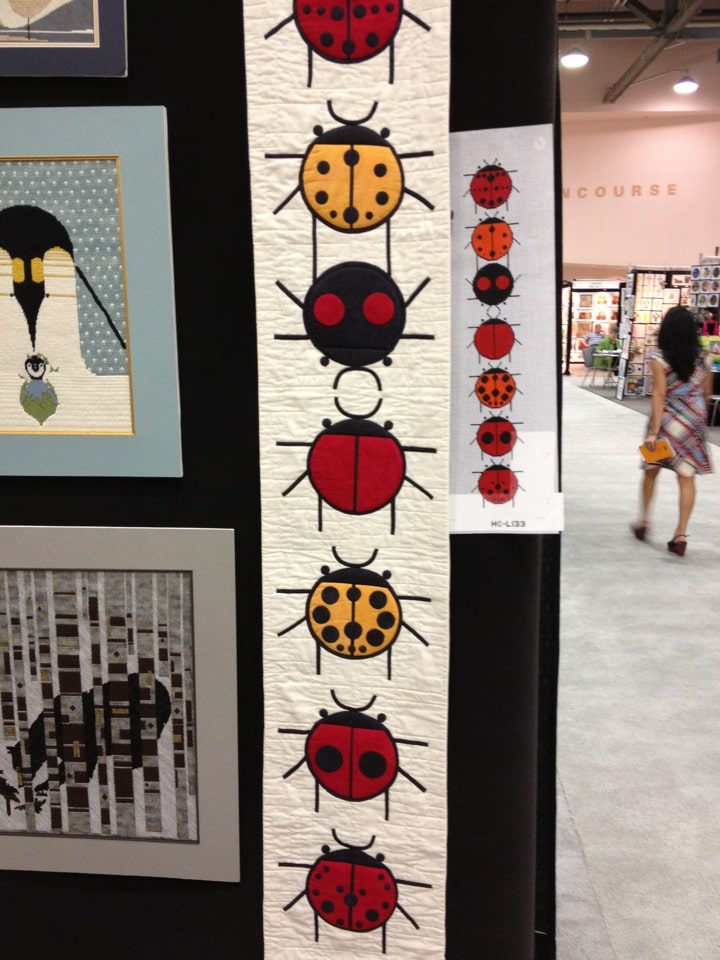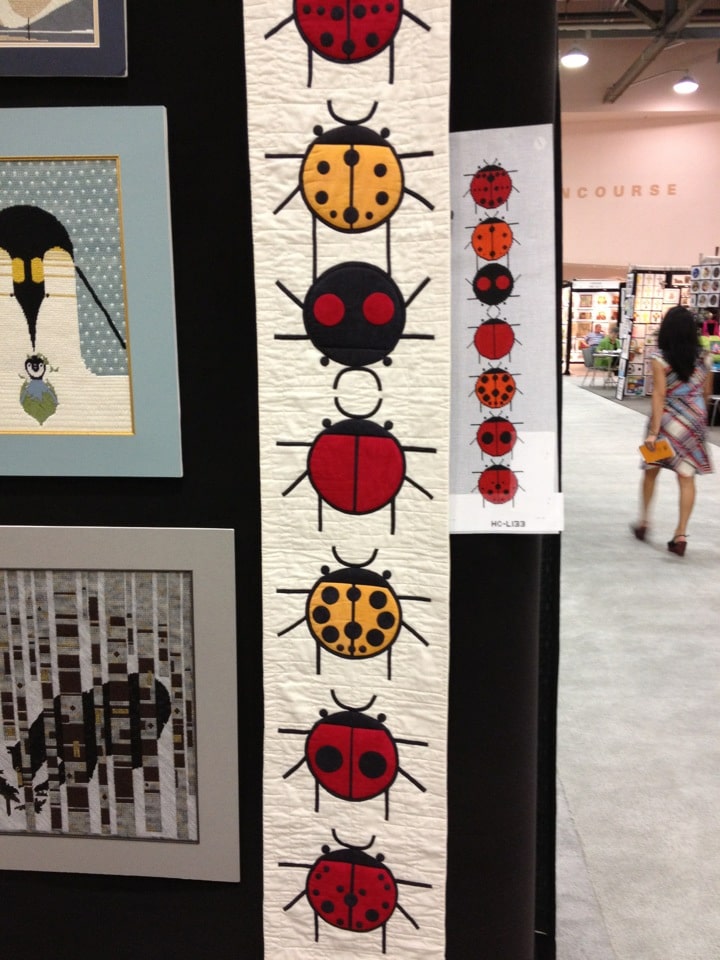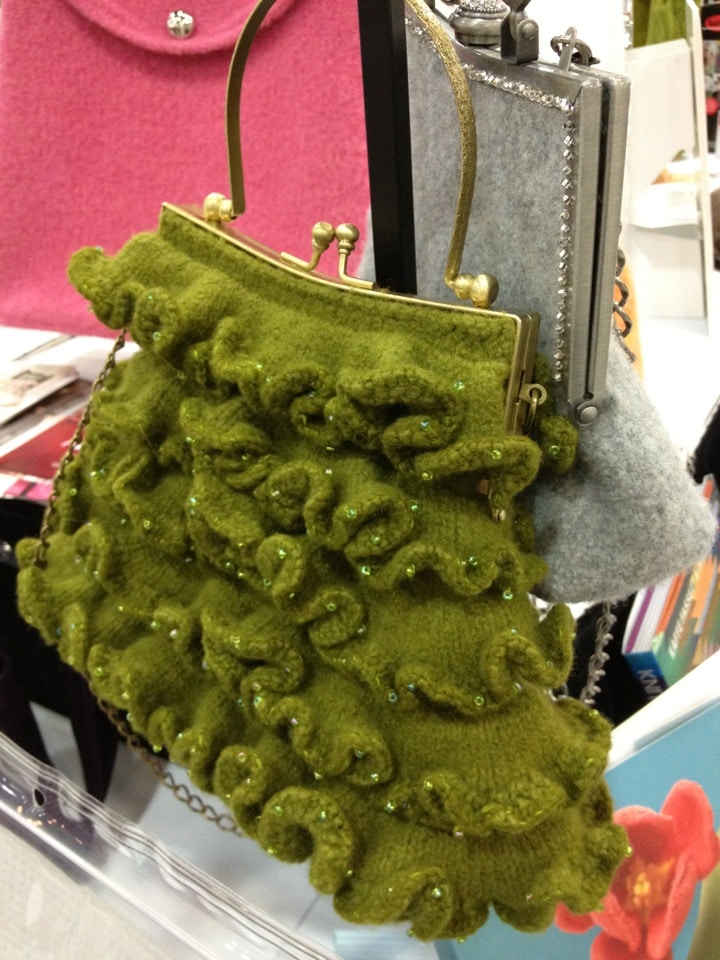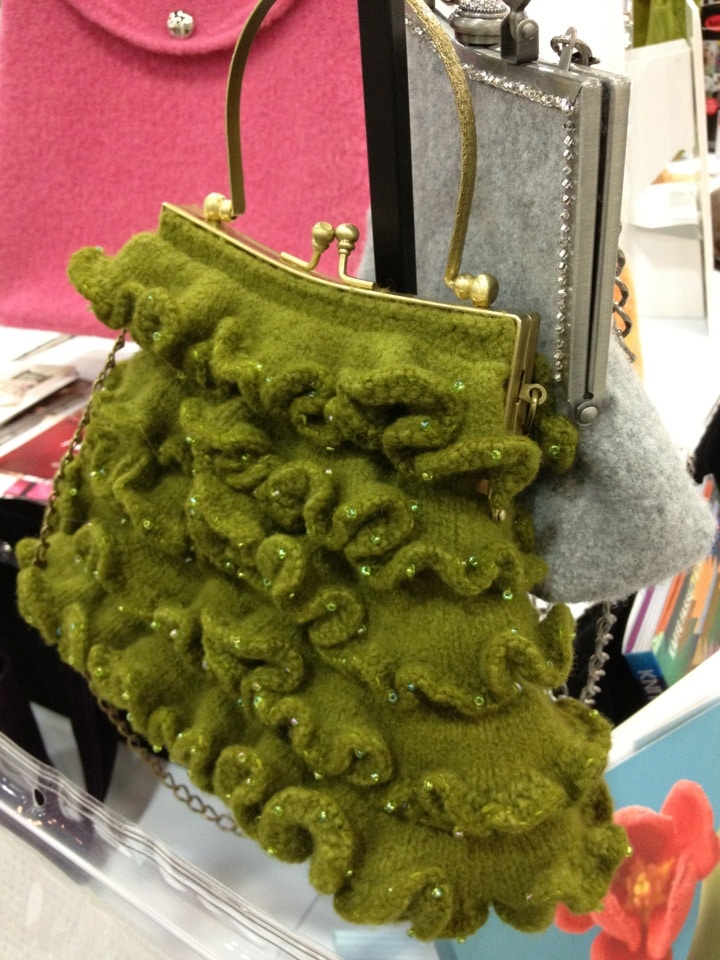 Beautiful bag by Noni Designs Ltd.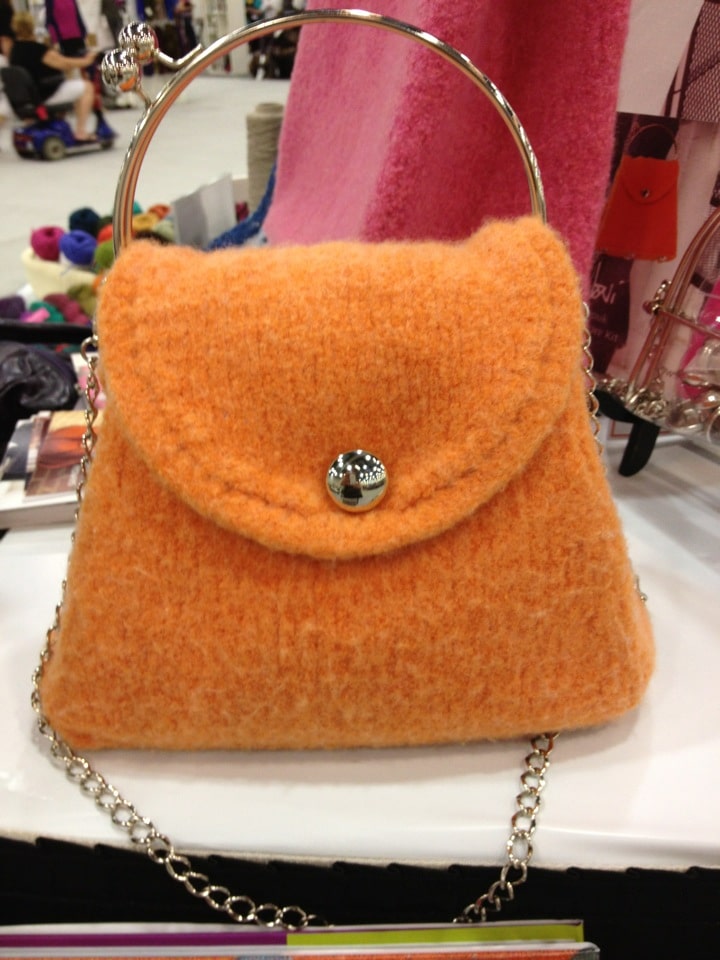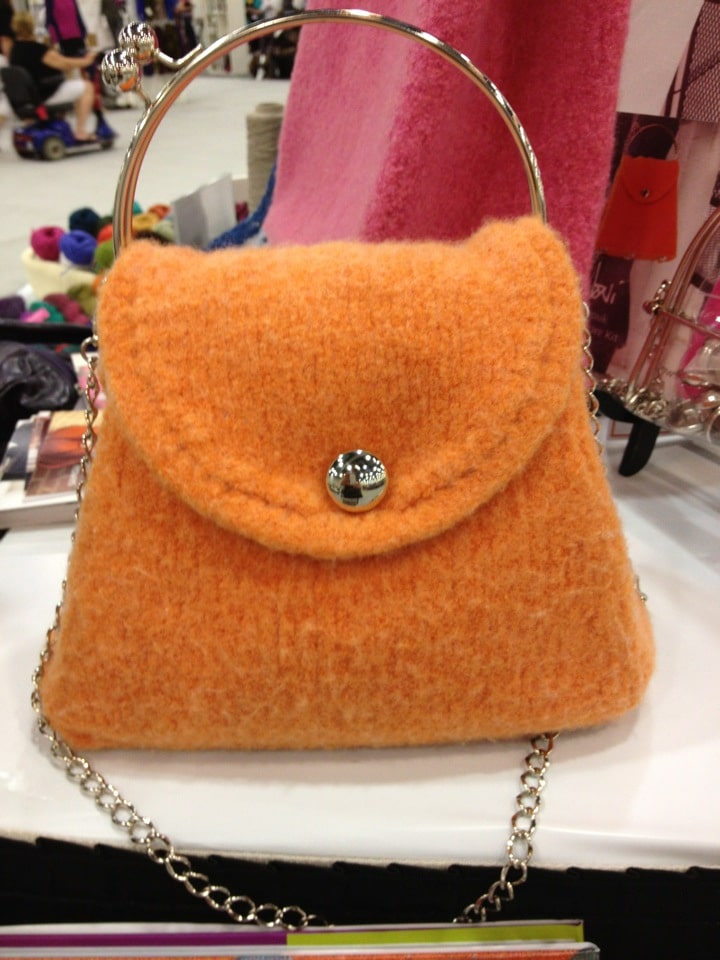 Another heart breaker by Noni Designs Ltd.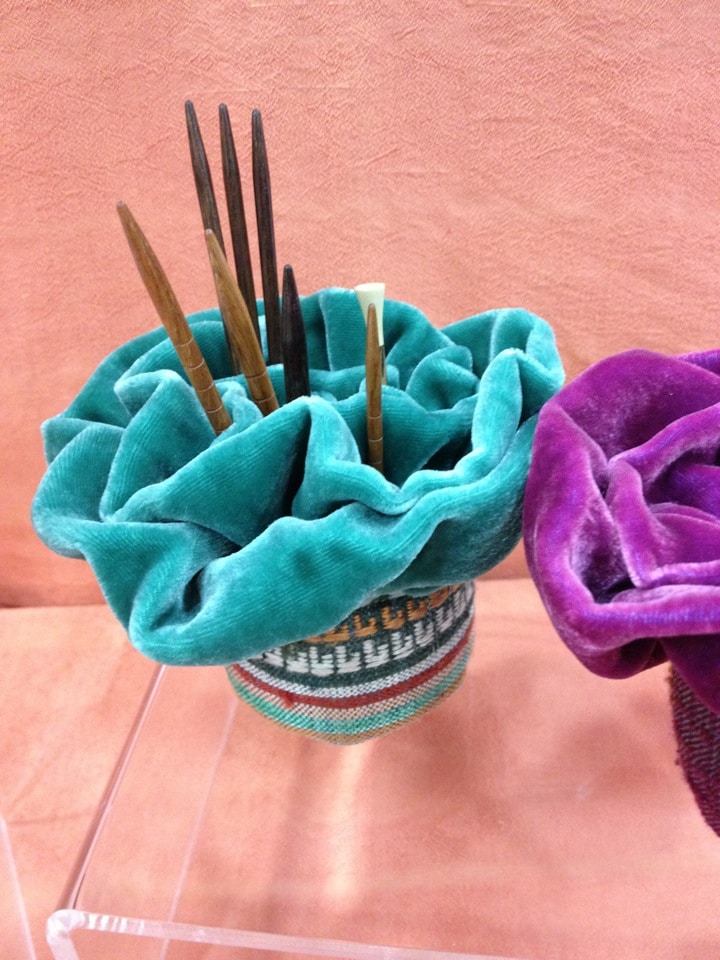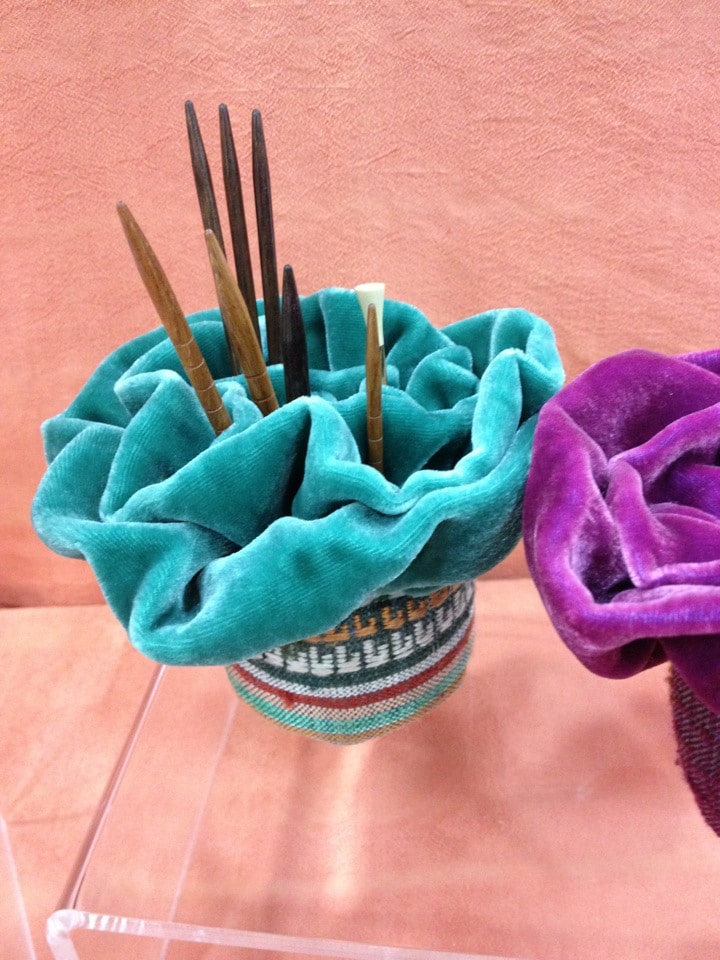 There are like ruffle-topped cupcakes. Hold needles and tools between the ruffles. Love it!
If you're new here, subscribe to our blog feed to keep up with my Lazy antics.
Join the Lazy Fun at Facebook
Thanks for joining in on the fun!
Alright, that's my TNNA adventure for this year. My feet hurt, my brain was both toasted and inspired – all worked up and too tired to do anything about it. Lots of great inspiration and friendly people.
Enjoy!
Joan