News and Lazy Girl Guest Blogger Series
Lazies, Two bits of news today. I expect to be away from my desk a bit over the next few weeks as Superman (aka hubster Michael) is having surgery this Friday. Due to this, our Guest Blogger series starts next Monday.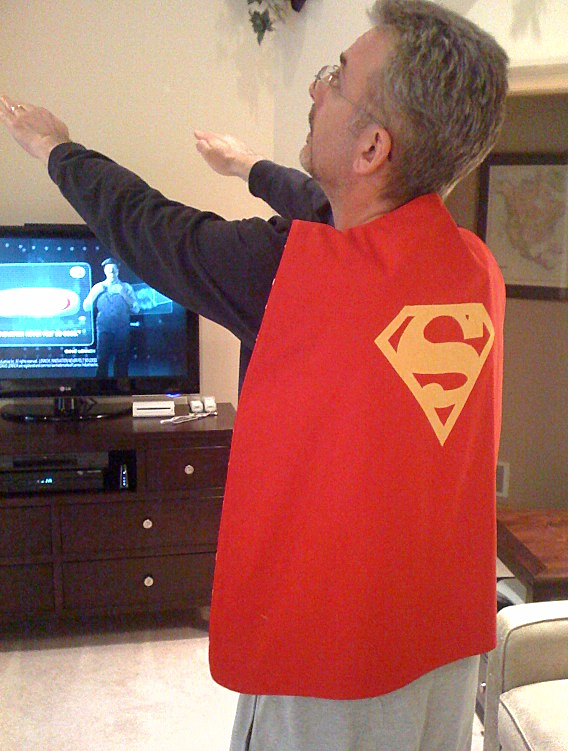 It's a bird, it's a plane, it my hubster Michael getting ready for take off.
Fixing Superman
Many of you remember my husband, Superman. He's occasionally modeled my creations here on the blog. Here he is showing the power of the Superman cape I made for my nephew last year. What a good sport.
Michael is having two discs removed and three vertebrae fused in his neck (anterior cervical discectomy with fusion). It's taken nearly a year of pain, tests and appointments to diagnose and get to this point. We're grateful that he's in good hands and we found the problem before permanent nerve or spinal cord damage was done.
I'll close the office for about a week following surgery. Otherwise, I'm here, be patient if you need me, I'll get back to you.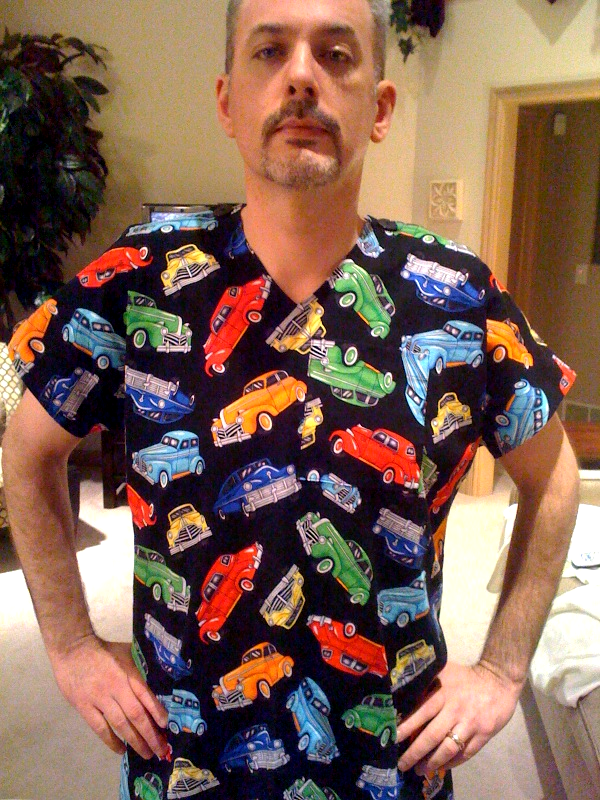 Here's Michael modeling one of the hospital gowns I made for my Dad last year.
Guest Blogger Series
I wasn't sure what to expect of Michael's recovery and I worried that the blog might sit idle. So I've asked some of my favorite designers, industry experts, teachers, shop owners and more to whip up some wonderful posts to educate and entertain us while I'll be playing nurse Lois Lane to Michael's I-promise-to-be-a-good-patient Clark Kent for the foreseeable future.
I hope throughout our series, you'll find some new blogs to follow, get to know these interesting people, possibly expand your creative pursuits, and find insights into their niche in the quilt world.
Next Monday
As a follow-up to our post last week, our series kicks off next Monday with Julie Herman of Jaybird Quilts. Following Julie are more new projects, designs, insights and stories to enjoy over the coming weeks.
All of these wonderful guests are a testament to the sense of community behind the scenes in our industry. Within minutes of asking my Lazy cohorts to participate, they started to reply with ideas.
I look forward to our Guest Blogger series getting underway and the variety of posts planned. Thank you to all of the fabulous Lazy Guest Bloggers for participating and helping me.
Thank you for your well-wishes, prayers, love and support. I'll post an update about Michael next week.
Enjoy!
Joan