Getting Lazy with Julie Herman of Jaybird Quilts
Lazies, I'm so excited to introduce you to the very talented Julie Herman of Jaybird Quilts. Many of you already know Julie's work as she's been published in many quilt magazines. Julie is a prolific quilter, long-time Lazy Girl, blogger and creative force.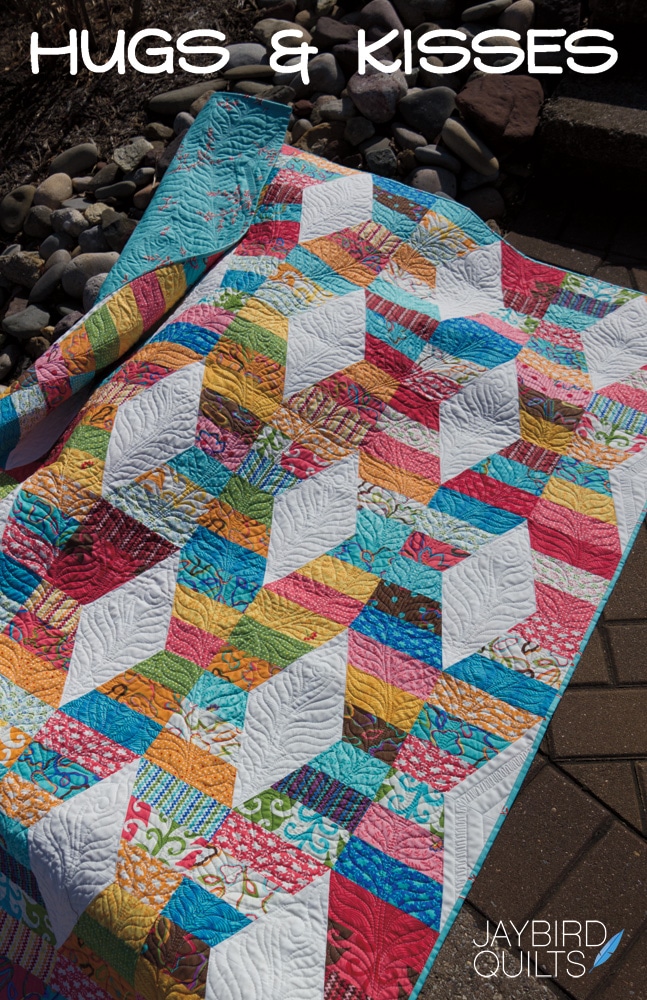 Hugs & Kisses #JBQ106
Jaybird Quilts
Along with my luggage, I found (met) Julie at baggage claim at the Houston airport last year. That's right, baggage claim. Julie was the only one in our large group with any energy by the time we arrived in Houston.
Lazy Angle Ruler
With our Lazy Angle ruler joining the Creative Grids family, I contacted Julie and asked if she'd play with the ruler and see where it took her. Well, I didn't know she was a ruler-lovin' kind of quilter and she went wild with it.
More about the Creative Grids Lazy Angle ruler here.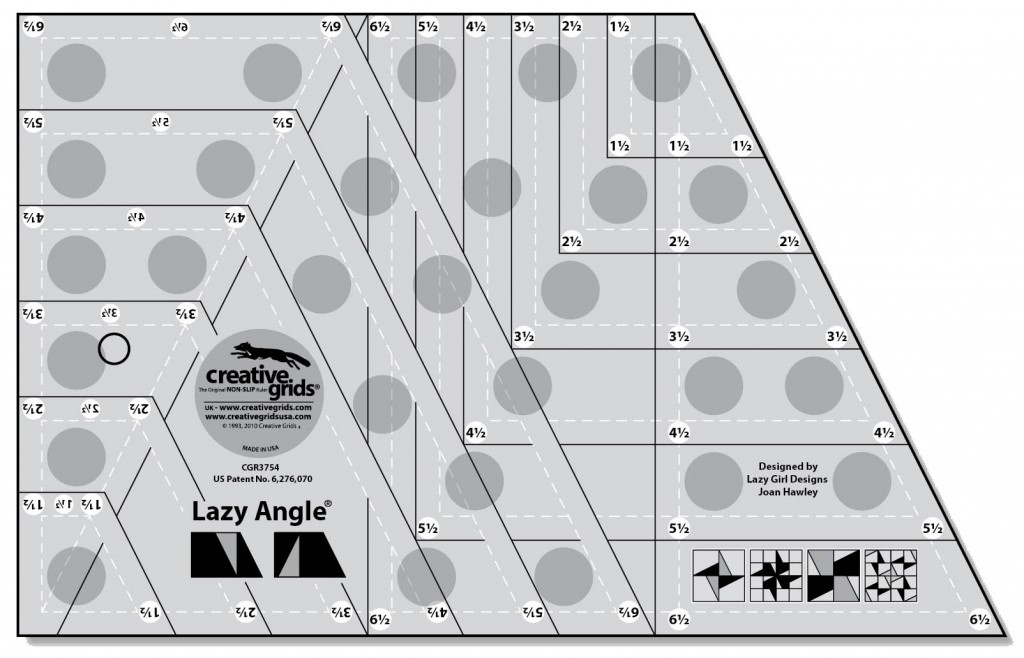 Jaybird Quilts
Today, Julie shares her five new Jaybird Quilts patterns, all of which feature the Creative Grids Lazy Angle ruler. I love Julie's designs, each one more than the last. It's hard to pick a favorite.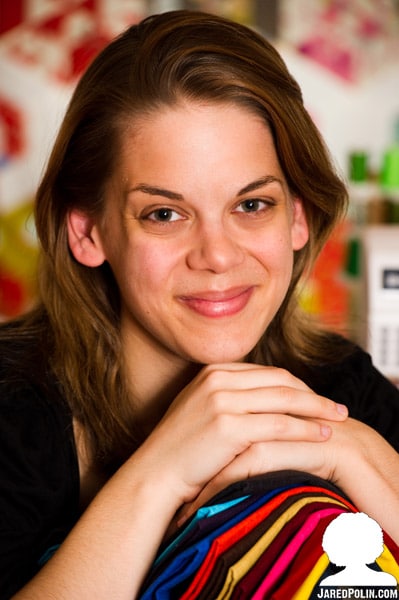 Julie Herman of Jaybird Quilts
Hugs & Kisses, #JBQ106
Shown above, I love Hugs & Kisses. The pieced 'X's and diamond shaped 'O's create a simply vibrant overall design.
Firecracker, #JBQ105
Spinning stars remind me of fireworks. The fantastic colors set against the drama of the white background make for a lively and festive quilt.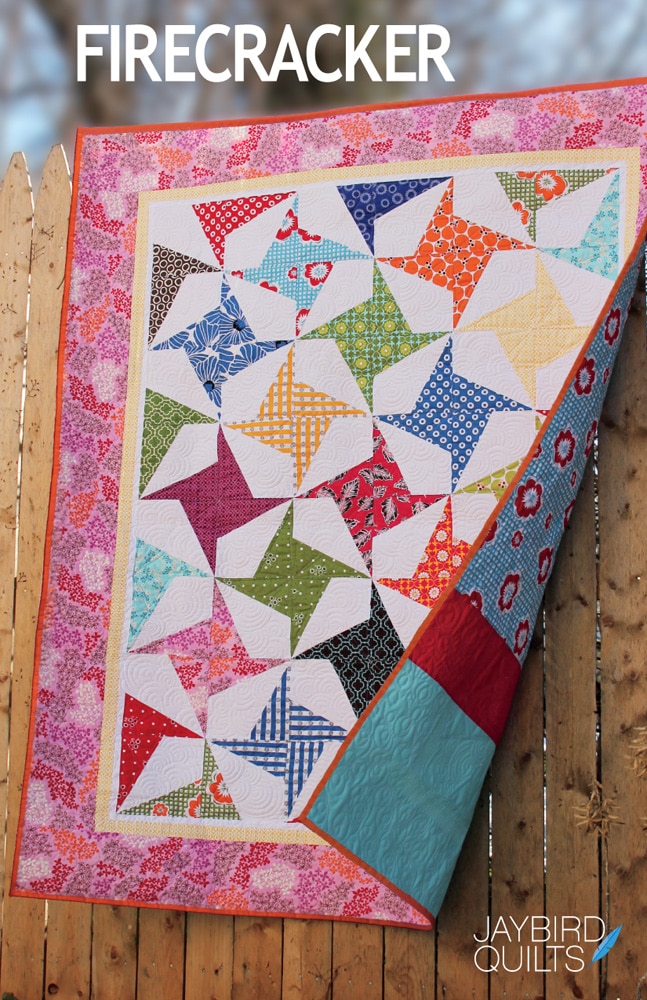 Firecracker, JBQ105
Fast Forward, #JBQ107
Pieced strip sets make this a quick project. The black background and spacing between the pieced spirals give great visual movement.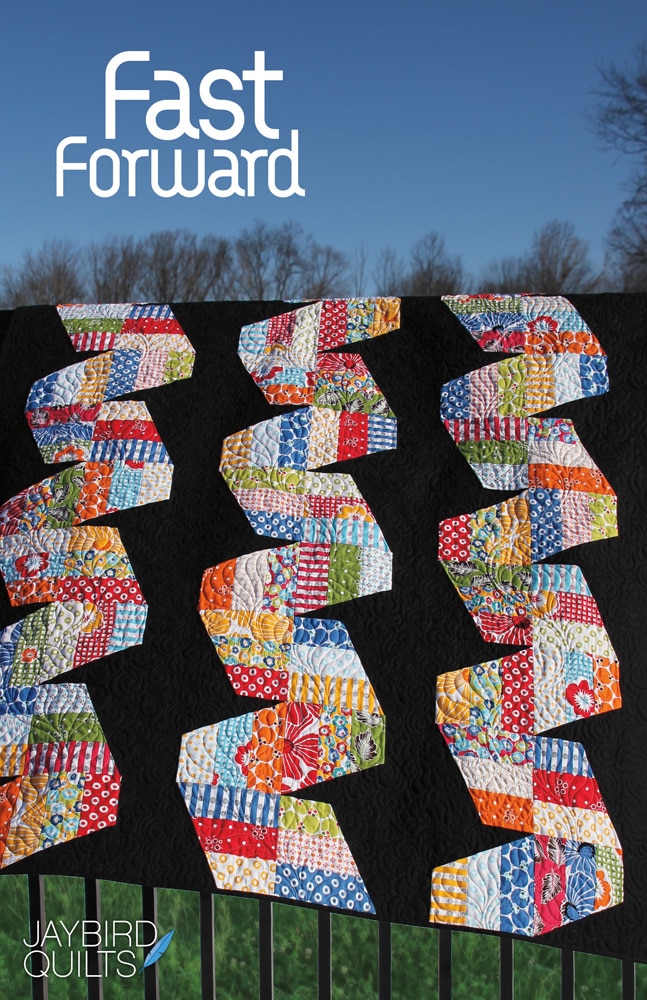 Fast Forward, JBQ107
Unwind, #JBQ104
I love Unwind. This quilt is an excellent opportunity to play with dramatic fabric combinations. Don't be shy, throw it all in to the mix and Unwind a gorgeous quilt.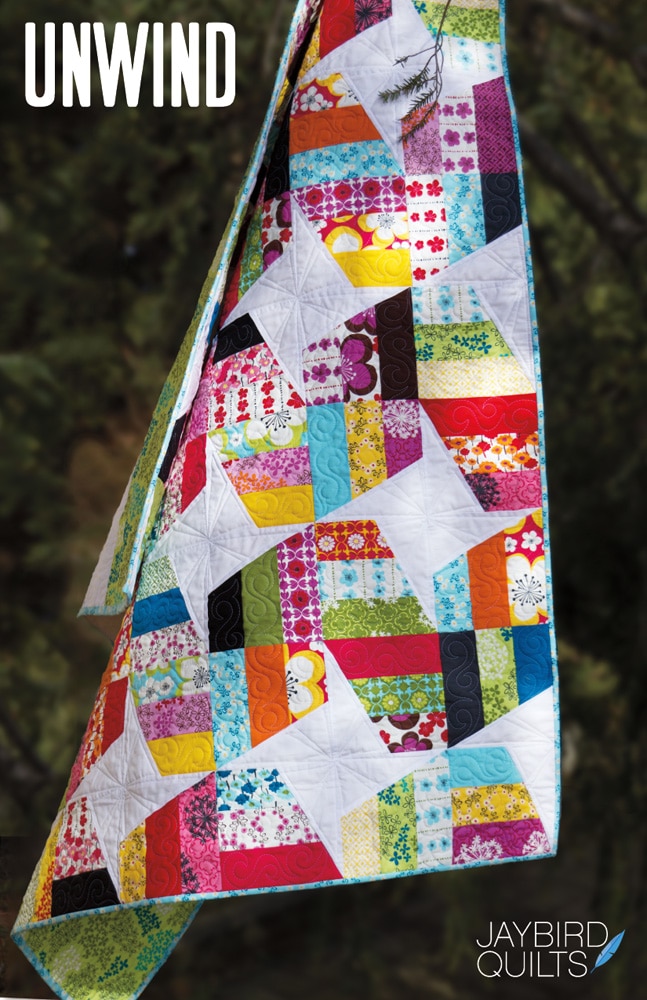 Unwind, JBQ104
Carnival, #JBQ108
I'm a sucker for these chunky, dancing star blocks. They remind me of wild spinning carnival rides.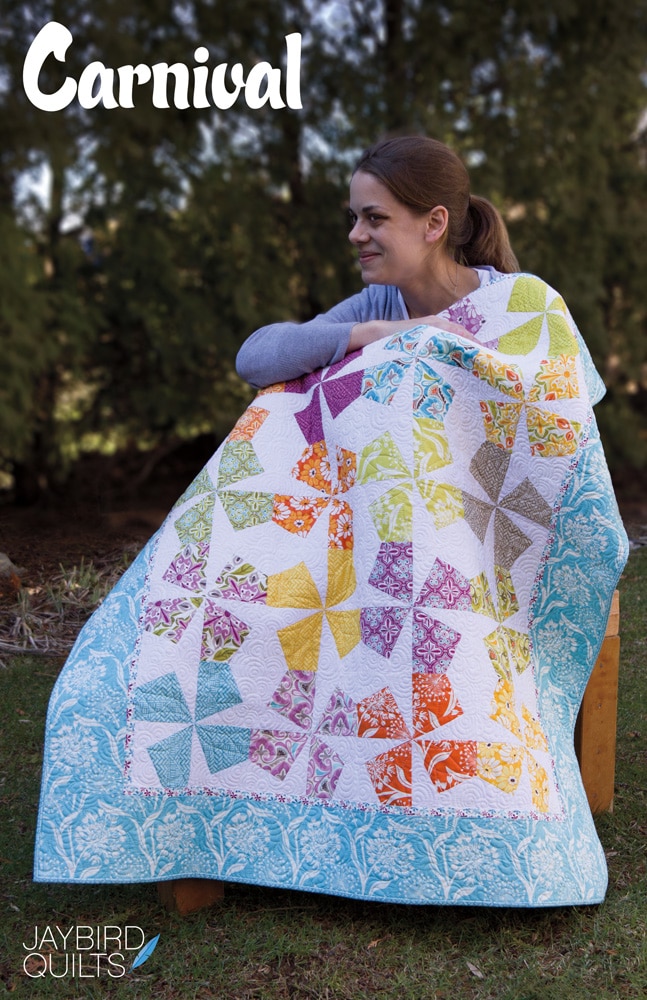 Carnival, JBQ108
Details
– Use with the Creative Grids Lazy Angle ruler or make templates from each pattern.
– Patterns will be available in a couple of weeks at Julie's website as well as many, many quilt shops.
– Patterns are full color, booklet style.
– Checker Distributors carries Julie's full pattern line. The patterns aren't showing on Checker's website yet, but should be there soon.
The amazing quilting on all of these beauties is by Angela. This woman has mad skills!
Keep up with Julie online at her blog here and on Facebook here.
Great job Julie!
Images courtesy of Jaybird Quilts.
New to our blog? Subscribe to get emails so you don't miss a juicy morsel.
Like and share this post with your stitchy friends.
Join me in the Lazy Girl community on Facebook here: Facebook Lazy Girl
Enjoy!
Joan
Facebook Lazy Girl
Pinterest Joan Hawley
Pinterest Lazy Girl Community
Instagram @JoanHawley
Twitter LazyGirlJoan