Coming in May: Margo Handbag
Lazies, This spring is hectic with travel, our new Girl, Quilt Market, etc. so I don't expect to keep my regular Monday blog schedule for a while. I'll post on days when I have something and time permits.
Margo Handbag
And now, let's meet the 'Margo Handbag' (LGD127), our newest design to be released mid May in time for Quilt Market in Minneapolis. These are just some quick shots I took of Margo this weekend. I don't know if this sample will be on the cover of the pattern or not – I haven't gotten there yet!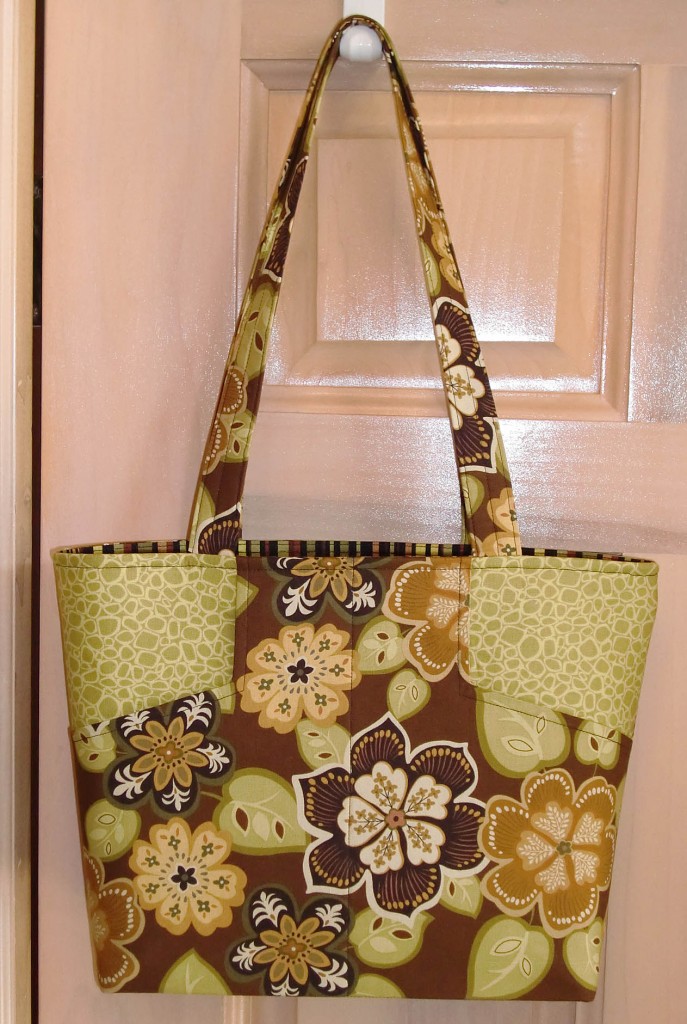 Fabrics shown are from the 'Modern Mix' line from Benartex. Scrumptious!
Click images to enlarge.
The Front Pockets
Margo's front, shown in floral, has a line of stitching right down the middle, separating this lined panel into two large pockets. The angular cut outs are the pocket openings and they are generous enough to easily slide your hand in and out while holding your keys or cell phone. Margo is the perfect Girl on the go. The coordinating fabric shown in green make the most of this pocket design.
The Zipper
Now, let's talk about that zipper! Oh, I love this zipper installation. The zipper sits down inside the top edge of the bag by about one inch. It stands straight out from the lining like a shelf on a wall. The zipper opens end to end, so there is plenty of room to get into and out of the bag. And, yes, it's easy. Trust me, you'll be okay.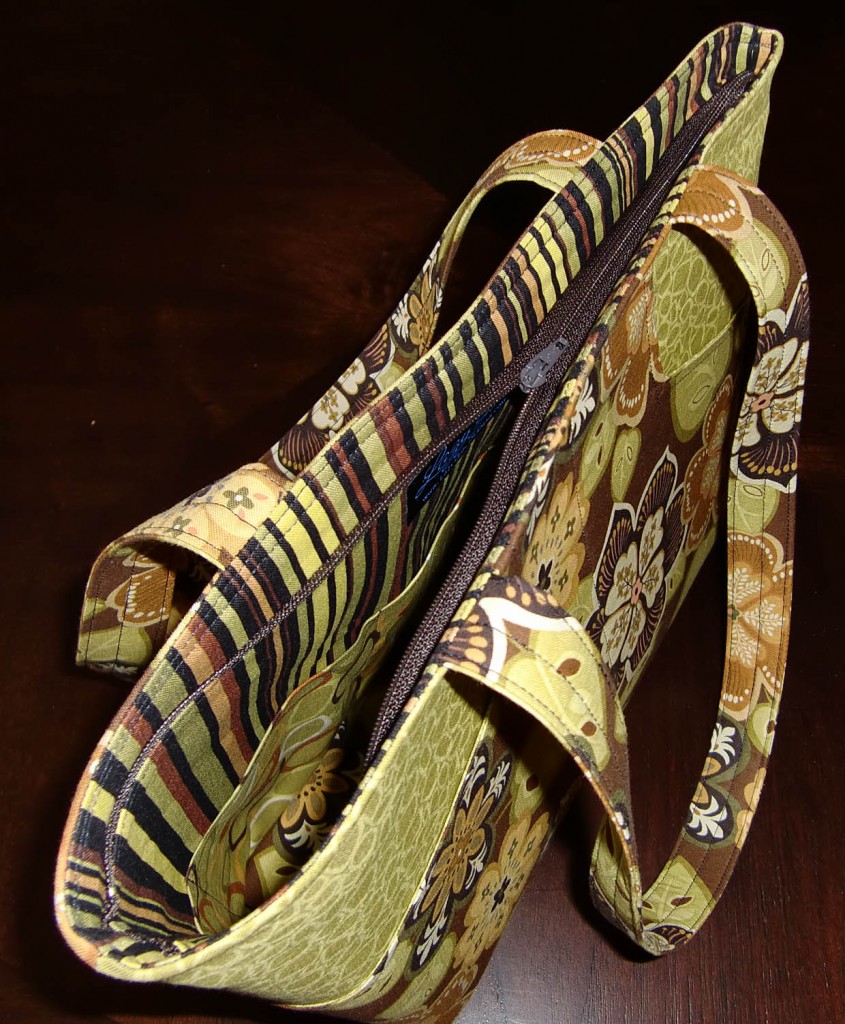 Inside pockets all around, of course. Did you notice the stripe print
matches up perfectly above and below the zipper.
Here's a closer look at the zipper. Look at that – clean, simple, elegant. It's zipper poetry!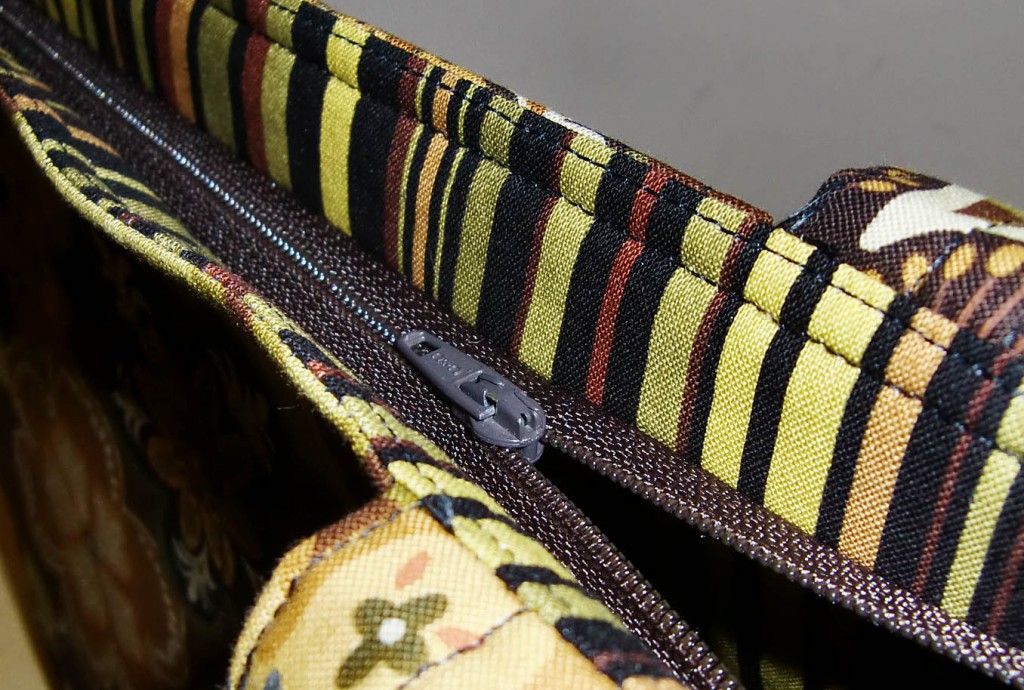 The Back
The back of Margo uses the same floral as the front pocket panel, but has no pockets or detail, just a simple line of stitching to match the front.
Size
Margo is 10 1/4″ x 9 1/4″ x 4″ and she fits our size F Bag-E-Bottom purse support. That makes her larger than our Towne Purse, smaller than the Gracie Handbag, and the same dimensions as Claire and Mini Miranda. But with the zip top, she feels like a whole different size. The shoulder straps are generous enough to throw over your shoulder with Margo resting comfortably at your side.
I'll have more detail and photos in the coming weeks.
Blog Schedule
I'll be off of my regular blog schedule, so don't worry if I'm not here with something fabulous every Monday – I'm working on our new Girl and I'll post when I have updates.
Comments
What do you think of Margo? Post a comment below and let me know what you think of our new Girl!
Enjoy!
Joan