Margo Handbag Pattern Supply List and Eye Candy
Lazies, It's been all Margo, all the time here lately in the office…and the sewing room! The Margo Handbag (LGD127) pattern will be shipping to stores mid-May. I don't have a more definite arrival date than that just yet. I've posted the back of the pattern with supply and project info below. Also, I got in this cool, cool fabric from Marcus (I don't know the name of the line) and made this spiffy Margo.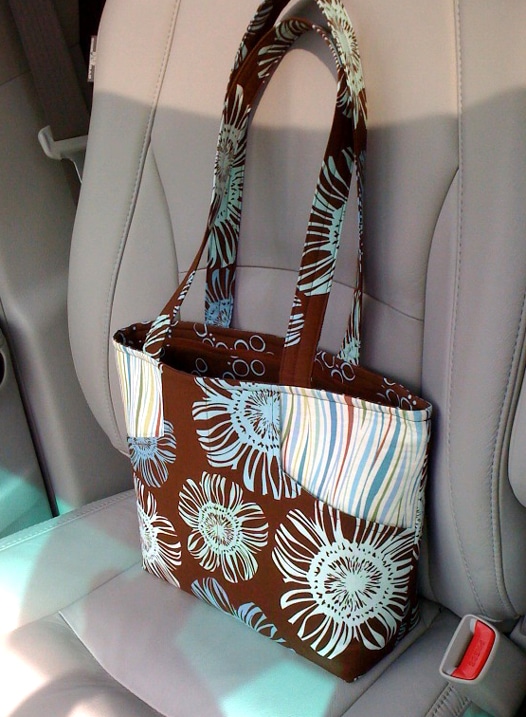 Here she is in the car, ready to go for some show and tell. Whenever one of my Girls goes for a ride with me, she rides shotgun in the passenger seat and gets seat belted in. I can still reach in and out and get what I need. And I don't have to worry about anything spilling out of her.
Lazies, I love Margo. LOVE! The handy front pockets are perfect for my needs and the inside keeps my junk organized, so much so that it doesn't seem like junk. And the zip – you know how we love a zip-top purse. Oh my goodness, Margo can't get here soon enough.
Here's my little sweetheart all buckled up for safety. I do this with take-out food, too.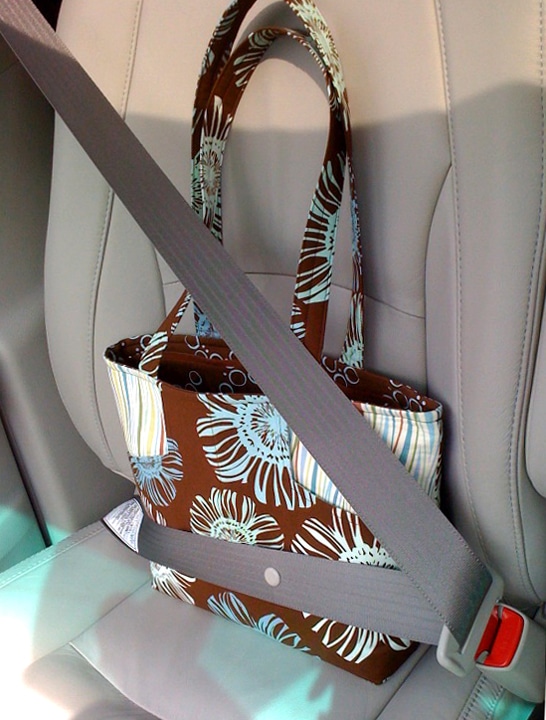 Here's the back of the pattern with supply and project info for Margo. You can click the image to enlarge and read better and print.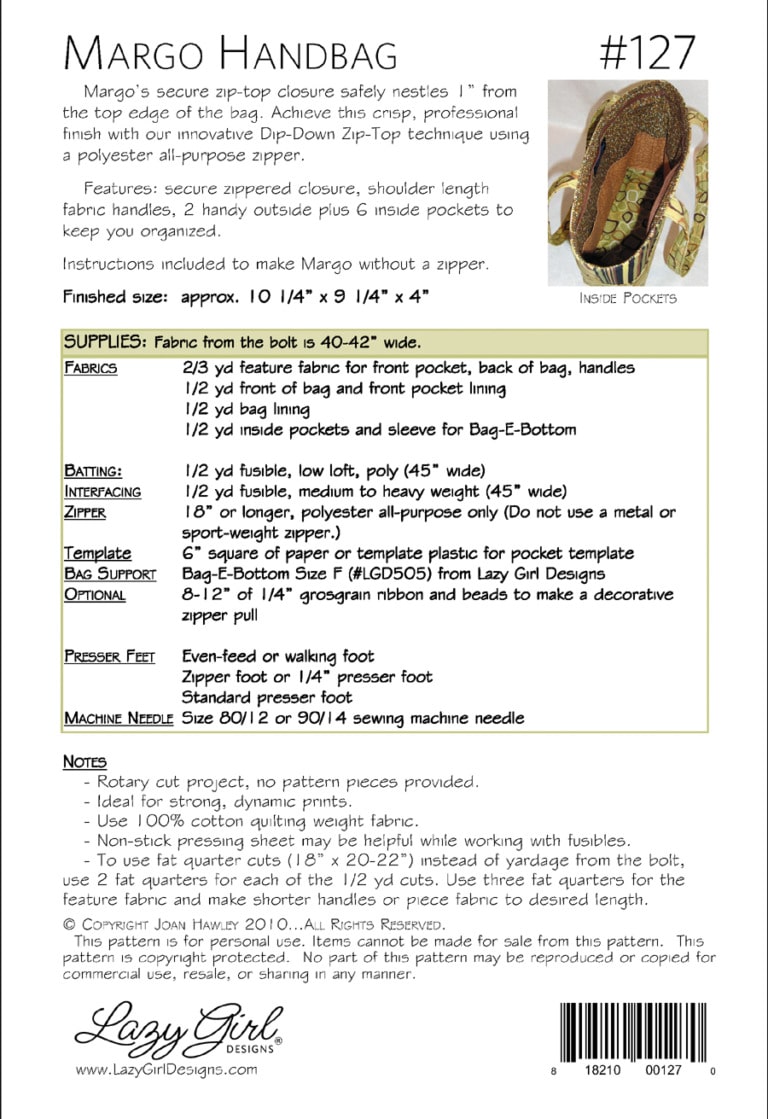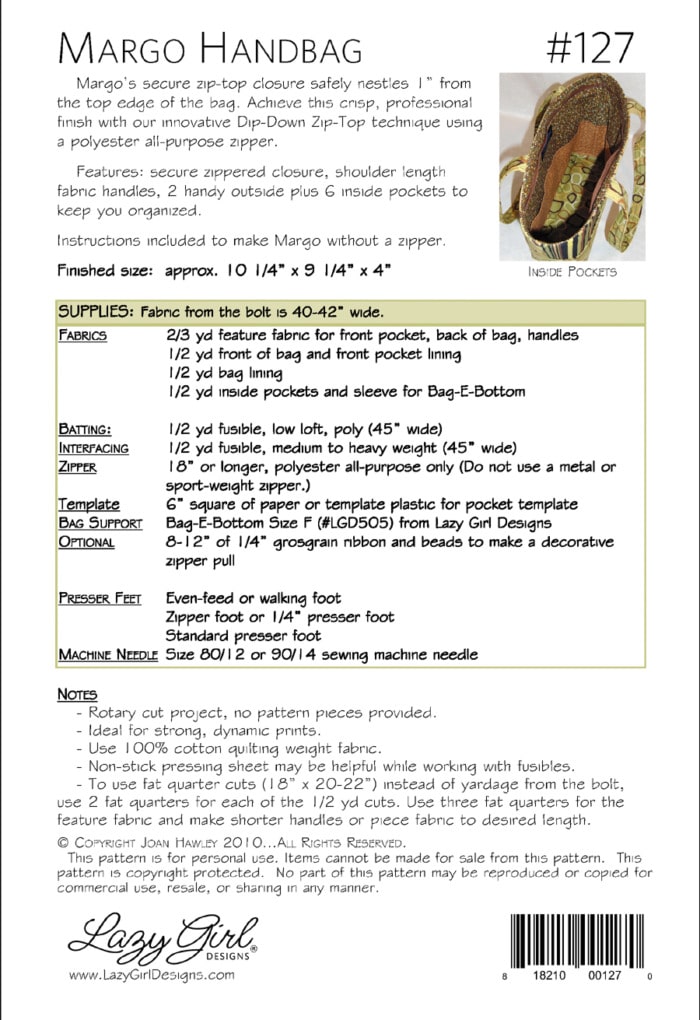 Zipper
Absolutely no metal zippers for this project. No sport-weight zips with the big chunky teeth – nope, don't go there either.
You'll need an 18″ or longer zipper for this technique. Don't skimp on length and try to go shorter. I use polyester all-purpose zips from Coats & Clark. I usually just buy the 22″ length in several colors when they are on sale to build my zipper stash so I'm always ready with a zip. Suggested retail for a 22″ zip is about $2, and a little bit less for an 18″ zip. There is a chance that I have a larger stash of zippers than buttons.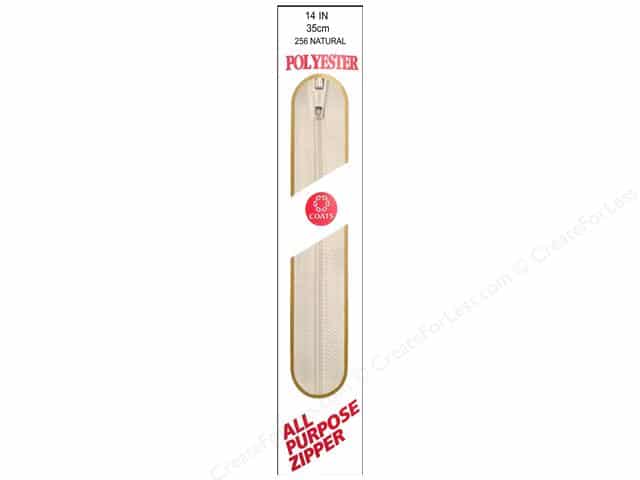 Support
Interfacing – I love Decor Bond by Pellon or All Purpose Non Woven from Bosal. Good stuff.
Batting – I use Pellon Fusible Fleece or Bosal fusible batting.
Bag-E-Bottoms size F, same as Mini Miranda and Claire.
Presser Feet
I use a couple of different presser feet during the construction of Margo and that is noted in each step in the pattern. Of course, do what you feel comfy with and what works for you and your machine.
Fabric
Shopping for fabric – an easy rule of thumb is one yard of feature fabric and three 1/2 yard cuts of coordinates. You'll have some left overs for little accessories.
More on Margo soon!
Enjoy!
Joan